- The Voluntary Assets and Income Declaration Scheme (VAIDS) has no doubt been a laudable initiative
- The schemes which is the brainchild of the Federal Inland Revenue Service (FIRS) and has generated N17 billion from about 500 firms, runs from July 1, 2017 to March 31, 2018
A member of VAIDS has disclosed that churches and mosques are exempted from taxes by law
A member of the presidential committee on the Voluntary Assets and Income Declaration Scheme (VAIDS), Albert Folorunso, has shed more light on the status of religious bodies in terms of their tax returns.
Folorunso who is the managing consultant, Pedabo Associates Limited, said churches and mosques are exempted from taxes by law but if they engage in business activities that generate income, those income will be taxed.
He made the comment at the VAIDS media workshop attended by Legit.ng on Thursday, December 7, in Abuja.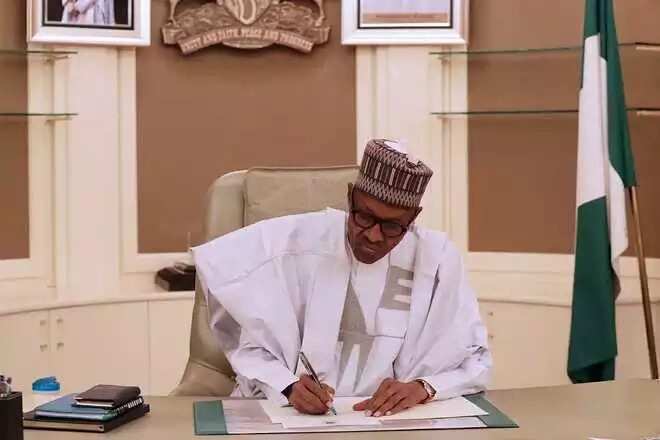 READ ALSO: Federal Government obtains list of 500 Nigerians implicated in tax fraud
According to him, businesses owned by religious bodies will not be exempted from filing in their returns provided they generate income.
Speaking earlier, the executive chairman of the Federal Inland Revenue Service (FIRS), Babatunde Fowler, stated that given the recent economic challenges Nigeria faced, there has to be a consistent flow of revenue "and that can only be through taxation."
He continued:"Today, nobody has been sent to jail for tax evasion. We do have laws in place and when people see the seriousness of the revenue agencies, there will be a change.
"We all know that a lot of states can't pay salaries, even the governors have seen the seriousness that has to be applied in the new search for revenue. So, I think this is the time where it is out of necessity."
Fowler also gave an insight on property tax which has been a controversial topic since VAIDS was launched.
He said the federal government had identified 2,000 properties in the Federal Capital Territory (FCT), Abuja whose owners neither pay taxes nor file returns.
He went on to say at the end of the VAIDS, if the owners of the 2,000 properties refuse to pay the due taxes on the properties, the FIRS would approach the court for approval to dispose of the properties.
"After netting off taxes due on them, the balance, if any, will be handed to their owners," he added.
Explaining in more practical terms, the FIRS boss said: "We have properties that are built and owned under corporate names, and those corporate organisations do not file returns, do not pay any tax.
"So, by law, if you own a corporate organization and you don't file any returns, we look at your turnover, then we take 20% of your turnover and tax at 30%.
"We are currently reviewing all properties, either empty land, built up properties that are done and owned by companies, organisations or names that have not filed any returns.
"To give you a practical example, if there is a property worth N100million, and they have never filed any returns, we'll assume that 20% is profit, which will be N20million and we will tax that N20million at 30% which is N6milion.
"For a company to own a property, there must have been money from some sorts that went through an account.
"For individuals, it is almost the same approach, you declare you earn a salary of N10million, but you have a property valued at a N100million, so there is a gap, money must have come from some sorts. So that individual will be asked to pay of the different amounts."
In terms of the VAIDS, he informed the audience that the FIRS has given the incentive not to charge interest and penalties for those who declare up until December 21.
"Thereafter, those who continue to delay, will be charged interest and penalties between January and March. There has to be some incentive for those who come forward before that date.
"The issue here is that we will not investigate, we will not prosecute, as long as we believe that the information you have given is accurate. We are like doctors, we want the patient to stay alive," he said.
He however stressed that the March 2018 deadline for individuals and firms to regularise their tax liabilities remained sacrosanct.
VAIDS is a time-limited opportunity for tax payers to regularise their tax status relating to previous periods.
In exchange for fully and honestly declaring previously undisclosed assets and income, tax payers will benefit from the forgiveness of overdue interest and penalties and the assurance that they will not face criminal for tax offences or be subject to tax investigations.
Meanwhile, the federal government recently recruited and trained 2,190 Community Tax Liaison Officers (CTLOs) under the VAIDS.
A statement by the ministry of finance said the 1,710 CTLOs had already been deployed to 33 states, out of the number recruited and trained. Their task is to raise awareness about the scheme and taxation in general across the country.
READ ALSO: All Nigerians must pay tax for improved infrastructure – FG
President Buhari's achievements in two years on Legit.ng TV
Source: Legit.ng