How to play NaijaBet and win
Betting has recently become a very popular pastime (and a source of income) for many Nigerians. There are many websites out there that people can use for betting purposes, but today we are going to focus only on NaijaBet. Find out here how to play NaijaBet and check out the tips that will help you win. All the useful information in one article!

How to play NaijaBet online
In case you have somehow missed it, NaijaBet is a Nigerian sports betting service used by many Nigerians every day. While it might not be as popular as its contenders on the market, it is still a very good service for those who love betting.
So what do you need in order to play on NaijaBet?
Well, first of all, you need to be at least 18 years old. If you are not, then sorry, but you cannot use this service. Second, you need to have an account. Registration is free of charge, so you do not have to worry about extra expenses.
The NaijaBet registration process is really simple. Here is what you need to do:
Go to www.naijabet.com.
Click "Join Now" in the top right corner.
Fill the form with your personal details, verify that you are indeed over 18 years of age and click submit.
Done! Now you can use your NaijaBet login and password to access your account and start betting.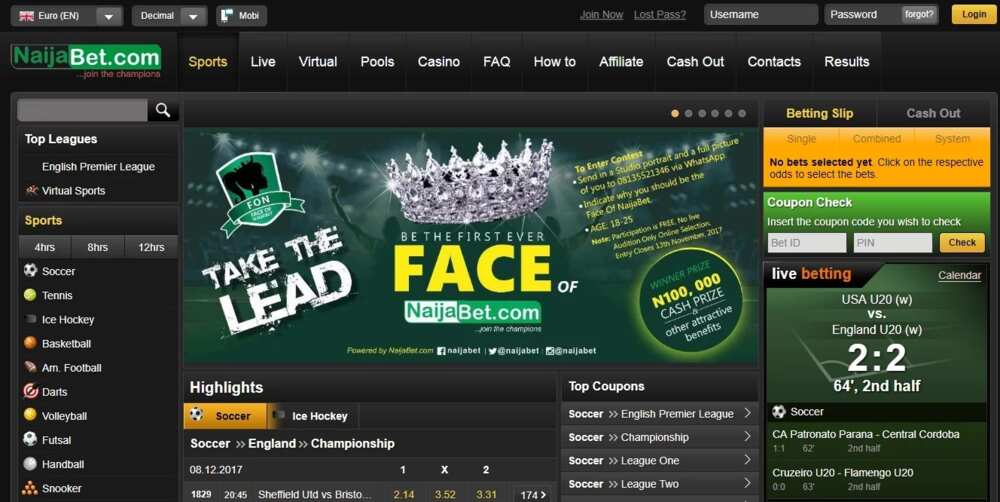 READ ALSO: Top 10 betting sites in Nigeria
What is important to note, however, is that you can only have one account. Multiple accounts made by one person are not allowed. If you cannot access your account, you can always just reset your password or contact support via e-mail (CustomerCare@NaijaBet.com).
After you have created your account, you would probably want to fund it to make bets. There are three ways you can do that:
Use your credit/debit card information and fund the account through Fidelity paygate portal or Gtpay right there on NaijaBet website.
Transfer funds to one of NaijaBet's bank accounts via bank transfer and mention your username in the comments or remarks.
(For Gtbank users only) Use GT Collection or dial *737*50*the amount you want to transfer*46# from the phone number you have used in your registration.

The smallest deposit you can make is ₦100. There are no fees for deposits.
Once you have some cash on your account, go ahead and make some bets! You can select any event you want, choose your odds and start winning. Be aware that the smallest stake is ₦100. You also need to know that you cannot cancel you bet. When the bet has been confirmed, there is no way you can undo it. Therefore, be extra careful, especially when you are betting a lot of money at once.
Now that you know the very basics of using NaijaBet, it is time for you to learn about some important tips that will help you win big.
Top tips for successfully playing on NaijaBet

Both beginners and experienced bettors can benefit from some useful tips that can enhance their betting game. For that reason, we have collected seven important tips that can increase your chances of winning. Here we go!
Be a specialist in one sport. While it might seem enticing to bet on everything at once and hope for the best, it is not a very good idea. If you really want to be good at betting, you should have extensive knowledge about the sport you are staking your money on. So focus all your attention on one sport if you want to win.
Do your research. We cannot stress this enough, research is one of the most important things in betting. You cannot just bet willy-nilly without thinking and expect a win. Game statistics should become your best friends, if you are taking betting seriously.
Have a strategy. A strategy is essential for bettors. A good strategy can significantly increase your chances at winning. In addition to a betting strategy, you should also have a 'betting plan'. Decide how much you can spend in a day/week/month and do not allow yourself to go over that amount. This can save you a lot of money.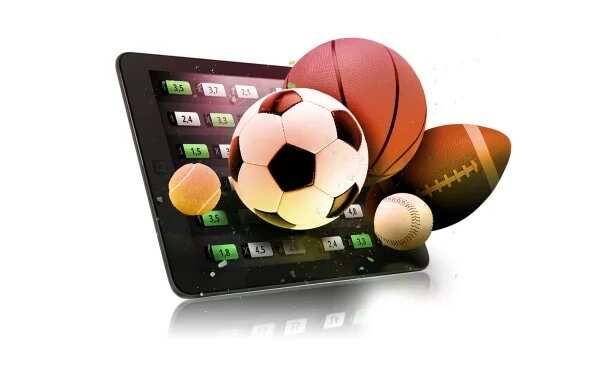 Experiment every once in a while. If you see that you are losing interest in your sport of choice, or that you trusty strategy has stopped working, change things up. Adaptability is a useful skill for a bettor.
Set your personal preferences aside. No matter how much you love a certain team/player, you cannot let your love be a deciding factor in betting. If you want to win, you will have to forget about your personal preferences and choose the team/person that is objectively better than their opponent(s).
Talk to other bettors on betting communities and forums. A good way to become better at betting is to talk to like-minded people. For that, you can use one of the many online betting forums, where people share their thoughts and help each other out. You might also find some friends there, which is always a pleasant bonus.
Always know when to quit. If you have been losing for the past few rounds, take a break. If you have had a lucky streak, quit while you are ahead. You cannot win all the money, but you sure can lose all your money. You should also never spend your last money on a bet, as that is a risk that rarely pays off. Be responsible, do not be too greedy, and if you notice that betting is becoming a problem, seek professional help.
That is all for our tips on how to win on NaijaBet. Try them out and see how well they work for you. We wish you good luck and hope that you will play responsibly!
READ ALSO: Best tips on how to bet on Nairabet online
Source: Legit.ng