- The World Bank has announced its plan to release $1 billion (N360 billion) for Nigeria's power sector
- The bank said it is totally committed to supporting the Nigeria's Power Sector Recovery Programme
- The bank also said the federal government said that it is pleased with the progress in implementing the actions of the PSRP
The World Bank on Wednesday, December 6, announced its plan to release $1 billion (N360 billion) for Nigeria's power sector.
At a meeting with the officials of the federal government and their World Bank counterparts, the international bank said it was committed to supporting the Nigeria's Power Sector Recovery Programme.
The World Bank also said the N360 billion would be spent on the programme.
The parties agreed that necessary steps would be taken before the presentation of Nigeria's request for consideration by the executive board of the institution.
READ ALSO: Suspected herdsmen allegedly invade Cross River community, 4 killed
A statement by the World Bank said a its delegation informed the federal government that its pleased with the progress in implementing the actions of the PSRP.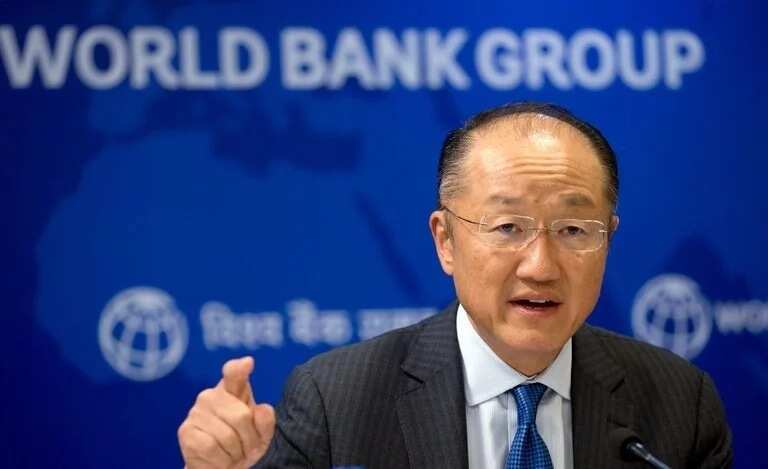 "The World Bank is committed to assisting the Federal Government with programme implementation, working closely with the PSRP Implementation Monitoring Team, which reports directly to the Vice President of Nigeria.
"The World Bank will continue the preparation of the proposed $1bn performance-based loan to support the programme. The federal government and the World Bank Group agreed on the necessary next steps to present the PBL to the World Bank's Board of Executive Directors for their consideration," the statement said.
READ ALSO: I will not leave this party no matter what you do - APC senator dares Amaechi
Quoting statement by various government officials including the vice president on the programme, World Bank said the Nigerian government is committed to the implementation of the PSRP.
Osinbajo: "This administration is fully committed to implementing the PSRP. We believe that the PSRP is the clearest pathway to reform the power sector and its success is contingent on a strict adherence to performance and programme implementation monitoring, which I will continue to give a priority from my office.
"It (PSRP) is an intervention that we have been working on in collaboration with the Federal Ministry of Power, Works and Housing, and the World Bank."
While the minister of finance, Kemi Adeosun: "We are very confident that this laudable and vital programme will make a fundamental difference in the economy in particular and the country in general."
Legit.ng earlier reported that the World Bank identified three ways Nigeria's 36 states can survive economic challenges.
The ways include, ensuring sustained reforms to increase IGR's, improving spending efficiency, and strengthening debt management and fiscal transparency.
Has President Buhari truly taken Nigeria out of recession? - on Legit.ng TV
Source: Legit.ng