- The #EndSARS campaign on Nigerian Twitter seems to be gaining momentum by the day
- The hashtag has been trending in the country for almost 72 hours
- All Progressives Congress (APC) senator, Danjuma Goje, and human rights lawyer, Festus Keyamo, have lent their voices to the campaign
All Progressives Congress (APC) senator, Danjuma Goje, and human rights lawyer, Festus Keyamo, have added their voices to the #EndSARS campaign on Nigerian Twitter.
#EndSARS campaign has been the number one trending topic on Nigerian Twitter since Saturday, December 2.
Nigerians from all walks of lives including celebrities have been tweeting their horrific experiences with the Special Anti-Robbery Squad (SARS) of the Nigeria Police Force.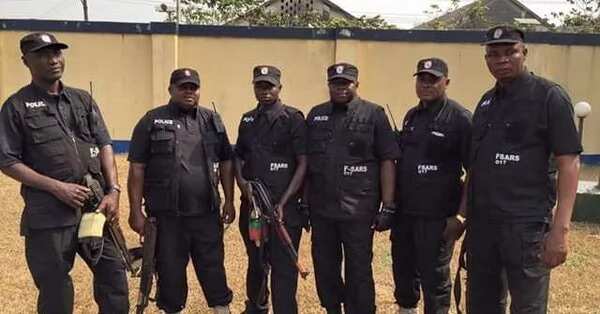 READ ALSO: Amnesty International joins #EndSars campaign, gives details of police brutality in Nigeria
Although, the Inspector General of Police, Idris Kpotun Ibrahim on Monday, December 4, ordered the immediate re-organization of SARS across the country, many have remained adamant and sustained the campaign on the micro-blogging site.
Goje, 65, who represents Gombe Central Senatorial District in the Senate, said he stands and supports the call by Nigerians for SARS to be scraped.
"They are the kind of people that make me loose hope in society a bit more. Anything that has a beginning must have an end," he added.
On his part, Keyamo hailed Nigerians for the campaign, adding that the #EndSARS movement highlights the principle that it's better to let the guilty go free than to punish an innocent man.
He stated that it's unjust to expose innocent Nigerians to the menace of robbers because of the indefensible excesses of a few.
Meanwhile, the Nigerian Senate has mandated its ad-hoc committee on security to investigate the issue of human rights abuse by SARS and make useful recommendations.
Senator Isah Misau moved the motion while citing orders 42 and 52 and speaking on the recent happenings with the SARS and the public which according to him, needed urgent intervention.
READ ALSO: Why SARS should be completely overhauled - Effiong
Are Nigerian Policemen the worst in the world? - on Legit.ng TV
Source: Legit.ng