- 144 Nigerians have arrived the Murtala Muhammed International Airport Lagos from Libya
- The returnees arrived at exactly 6.45pm on Tuesday, December 5
- They were received by the wife of the Lagos state governor, Bolanle Ambode, who represented the first lady, Aisha Buhari
- A second aircraft conveying an additional 257 Nigerians arrived Lagos from Libya at 1.30 am on Wednesday, December 6
- The National Emergency management Agency said there are four medical cases in the second batch of 257 returnees
More Nigerians on Tuesday, December 5, returned from Tripoli, Libya, the National Emergency Management Agency has said.
The Nigerians arrived the Murtala Muhammed International Airport, Lagos at exactly 6.45pm.
READ ALSO: Read what Atiku said during his visit to PDP headquarters
The public relations officer for the southwest region of NEMA, Ibrahim Farinloye, said a second aircraft conveying an additional 257 Nigerians arrived Lagos from Libya at 1.30 am on Wednesday, December 6.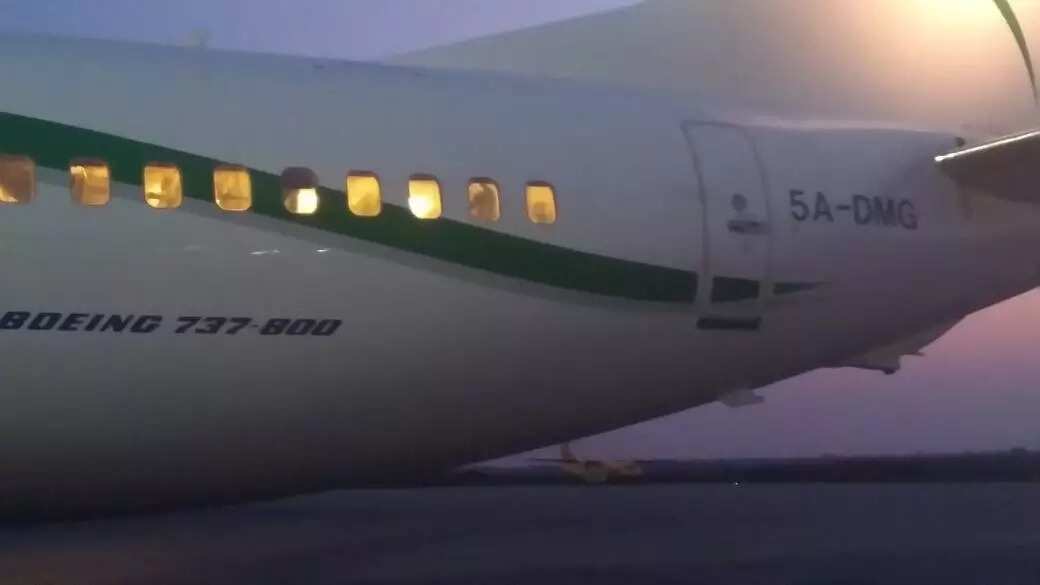 The 144 returnees - 39 females, 97 males, two children and six infants - were brought in by a BURAQ Boeing 737 aircraft.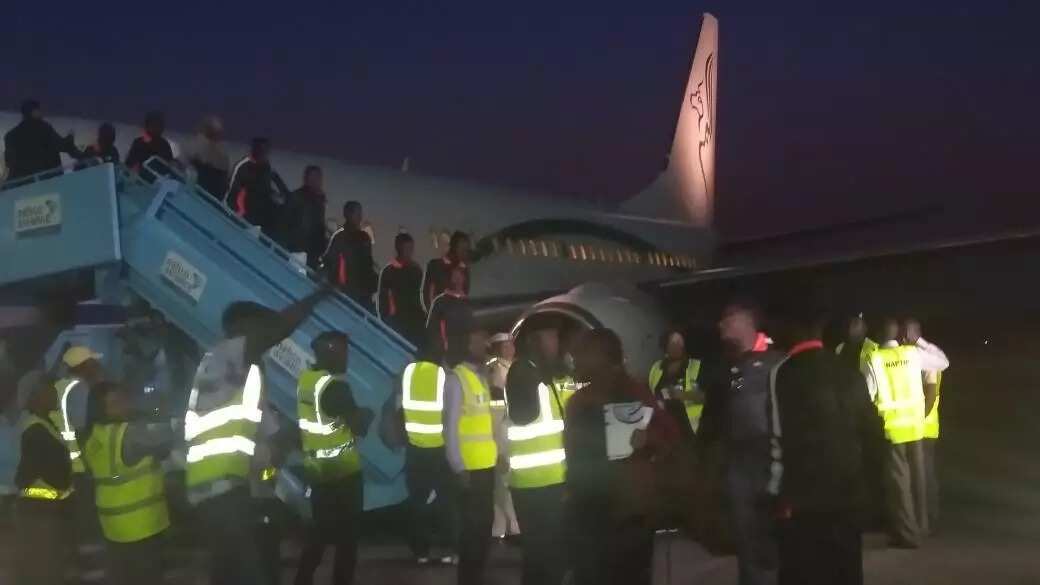 Farinloye said a second aircraft conveying 257 other Nigerians is expected at the Murtala Muhammed International airport by 1 am on Wednesday, December 6.
Those on board the aircraft already airborne include 65 females, 179 males, seven children and six infants.
He also noted that there are four medical cases in the second batch of 257 returnees.
He said that the European Union have been providing funds and logistics for the exercise alongside the International Organization for Migration.
READ ALSO: Imo commissioner for happiness and couple's fulfillment lists responsibilities of her job, blasts young Nigerians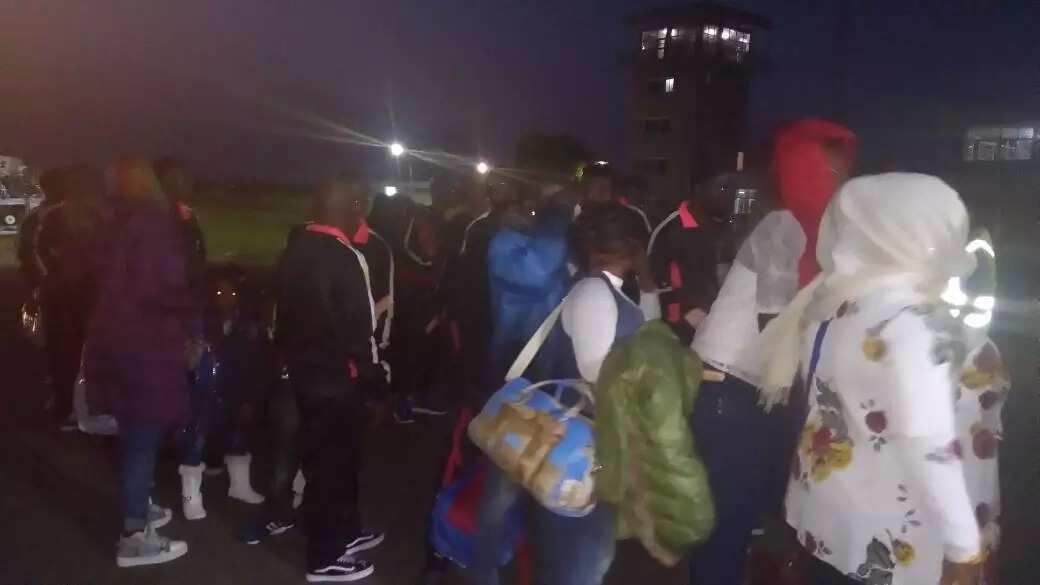 They were received by the wife of the Lagos state governor, Bolanle Ambode, who represented the First Lady of Nigeria, Aisha Buhari.
Speaking on the arrival of the returnees, the senior special assistant to the president on foreign relation and diaspora, Abike Dabiri-Erewa, advised Nigerians to keep up the tempo of awareness on the slavery in Libya high.
Dabiri-Erewa said such awareness would help create situations to stop Nigerians from further embarking on such journeys again.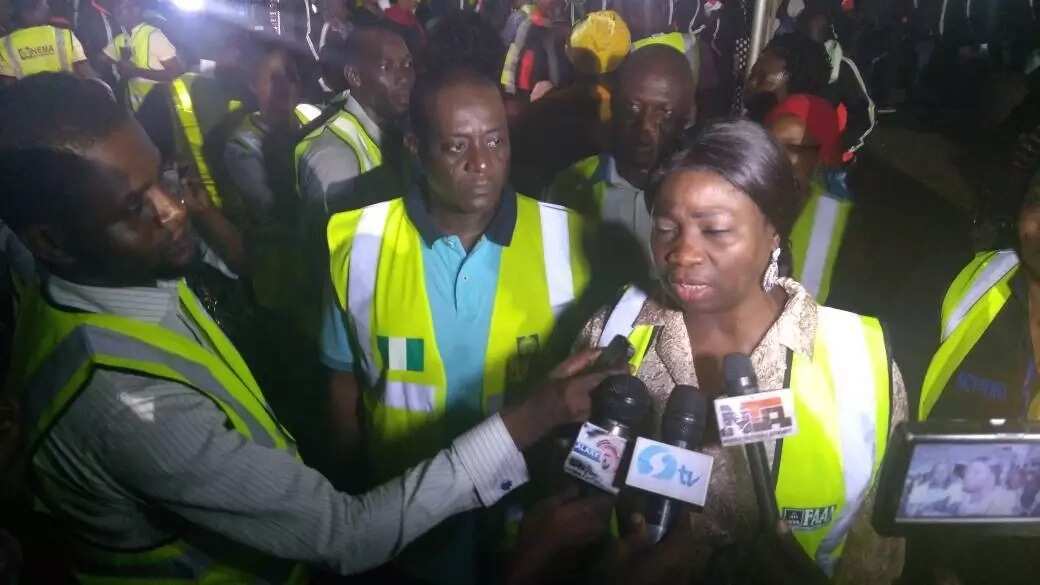 Legit.ng earlier reported that the Ministry of Foreign Affairs hinted that 250 Nigerians will be repatriated from Libya on Tuesday, December 5.
The Charge D'Affaires to Libya, Danladi Fanchano, said Nigerian embassy in Libya visits detention camps in Tripoli where Nigerians are detained by Libyan authorities.
Fanchano made this known during a protest by the Charles 'Charly Boy' Oputa-led OurMumuDonDo group.
Nigerians speak on slavery in Libya - on Legit.ng TV
Source: Legit.ng