How to withdraw bet9ja bonus
Have you heard that bet9ja is offering their clients generous bonuses? Do you want to know how you can withdraw them? If you do, then check out this article, where we explain in detail how to withdraw bet9ja bonus. You can find all the useful information about bet9ja bonuses here!
What is bet9ja bonus?
Bet9ja currently awards their customers two types of bonuses. The first one, the 100% bonus, is awarded to new (unique) customers of bet9ja that have made their first deposit (it has to be a least ₦100). The amount of the bonus equals the amount of the first deposit. For instance, if you have loaded your account with ₦5,000, you will get ₦5,000 bonus. The maximum amount you can get is ₦100,000.
But there is a catch:
If you thought that you could just simply withdraw your bonuses, you were wrong. You cannot immediately withdraw the 100% bet9ja bonus as soon as you receive it. Before your bonus can become withdrawn, you need to do the following:
Bet the full amount of your first deposit on one or several events. The odds should be at least 3.0 for you to even get the 100% bonus in the first place.
Once you have done that, you will be awarded with your 100% bonus. In order to make it withdrawable, you need to wager it at least 10 times on events with odds greater than 3.0. This means that if you have been awarded with ₦1,000 bonus, you will need to play ₦10,000 with odds of 3.0 or more to be able to withdraw your bonus.
To use your 100% bonus, simply select 'Use bonus' when placing your bets. You can use the whole bonus at once or use only a portion of it. However, you cannot combine it with real money. The bonus can also only be used for livebetting or prematch.
You should also be aware that you cannot cash out your bet if you have placed it with your bonus funds. You can only use your bonus just like you would your own money and then withdraw the winnings.
The second bonus you should know about is the 170% multiple bonus. It is awarded for winning betting slips that contain five selections or more.
However, do not be fooled by the 170%. If you only have five selections, your bonus will only be 5% and it will be increased with each event added to the slip. Therefore, if you have 38 events on your slip, you might get a chance to get a 170% bonus. You should also know that it only works for events where odds start with 1.20. You can withdraw this bonus with the rest of your winnings. Continue reading to find out how.
How to withdraw your funds
READ ALSO: How to withdraw money from Bet9ja - Easy guide
Once you have completed the requirements we have mentioned above, you can go ahead and withdraw your money, including the one you have won by using the bet9ja bonus for betting and the multiple bonus.
Here is how you can withdraw your money:
Go to bet9ja.com and log in to your account using your login and password in the top right corner of the webpage.
After logging in, go to the 'My account' drop-down menu. It can also be found in the top right corner.
While in the 'My account' section, select the 'Withdraw' option.
Before you proceed, be aware that your registration details on bet9ja have to match the Account Holder name. If it does not, your account will be suspended until you submit the proof of your ID for verification.
If the details match, fill in your bank details (Account Holder name, your phone number and e-mail address, the number and type of your bank account, as well as the name of the bank where you have the account) or select an account that you have previously added.
After that, write the amount you want to withdraw and press 'Next'.
Carefully check the information that you have provided and press 'Confirm'.
If all went well, you should receive a confirmation of your request for withdrawal. You can check the withdrawal status in the 'Account Statement' section by clicking on your withdrawal transaction.
Withdrawing money to a bank account is free of charge. Ba aware that the bank transfer withdrawals take up to 24 hours, so you might not be able to access your money right away.
Important information about bet9ja bonuses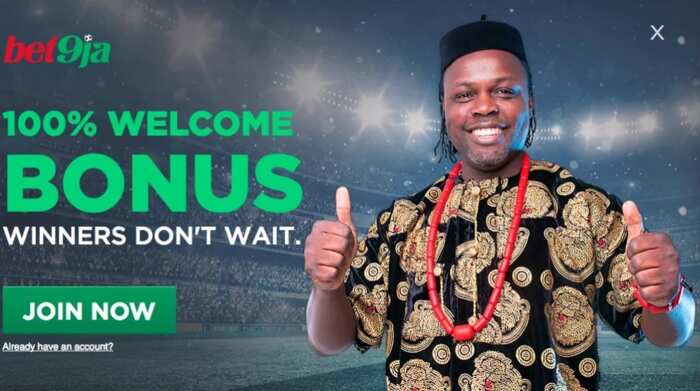 You thought that was it, didn't you? Well, if you really want to be aware of all the clauses hiding behind bet9ja bonuses, consider these important points:
Complimentary bonuses might be awarded to your account at any moment. If you accept the bonus, you automatically agree to the terms and conditions that comes with bet9ja bonuses. If you disregard the terms and conditions and break the rules, your bonus can be withdrawn by bet9ja.
Bet9ja can stop awarding you bonuses/special offers/promotions/etc. or withdraw the ones they has already awarded whenever they want without informing you in advance.
If you have ever planned on exploiting the bet9ja bonus system by creating multiple accounts, think again. Bet9ja can not only withdraw the awarded bonuses, but also refuse any payments from the fake accounts (including the winnings made with the bonus money) and close the accounts altogether.
Bet9ja can cancel or change any bonus offer whenever they want. Therefore, make sure you are aware of the latest information on the offer you are interested in.
Now you are armed with useful information about the betnaija bonuses. You can get bonuses for simply registering for the first time or making multiple bets and then withdraw the acquired funds after winning those bets. Go ahead and try your luck out! But remember: always play responsibly.
READ ALSO: Bet9ja bonus terms and conditions
Source: Legit