Detailed guide on how to fund NairaBet account and start betting
Do you want to start making money online? NairaBet will give you this opportunity! Find out how to fund NairaBet and start making money on bets. Continue reading to learn the details.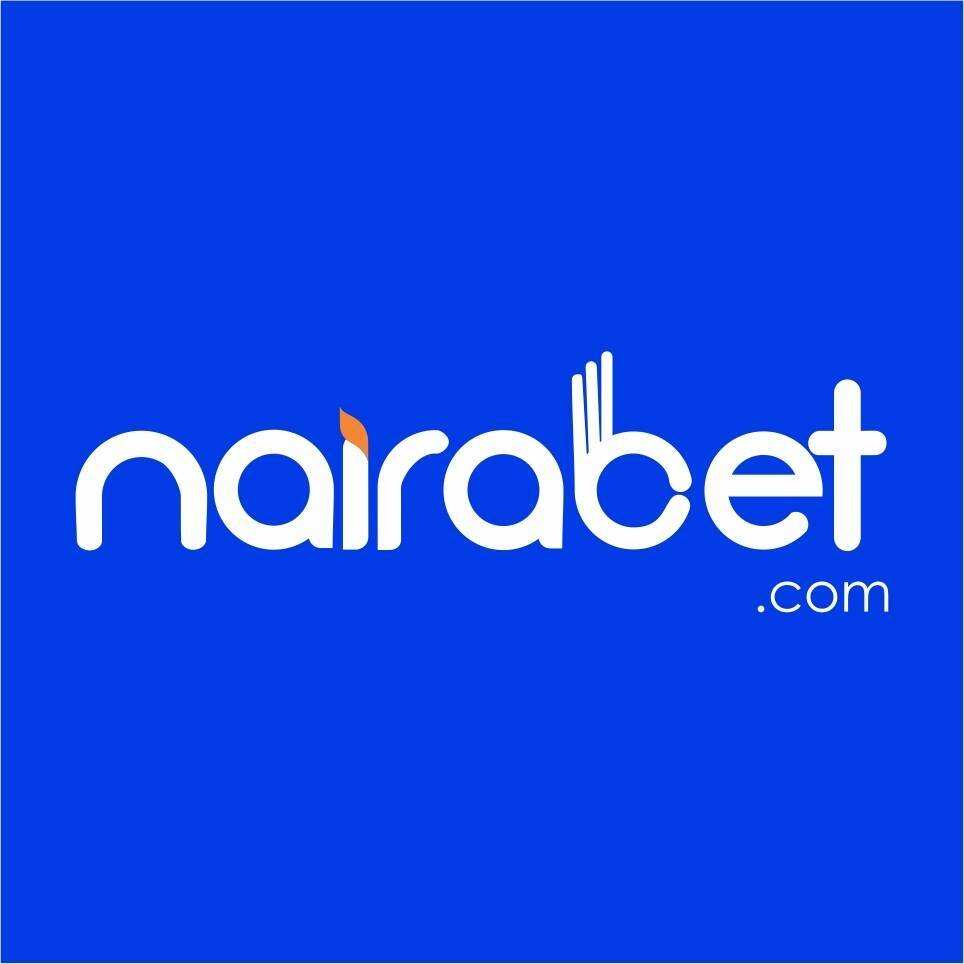 The sign-up process for websites like NairaBet comes in two distinctive steps. In this guide, you will find out how to register and place your deposit on your NairaBet account. These two simple stages will give you a chance to play online and win without hassles.
Keep in mind that you can play via the mobile or desktop version of the website. The mobile version provides you the possibility to play and win anywhere you are as long as there is internet.
NairaBet registration
You will not be able to start playing or fund your account without going through the registration process. All you need to do is visit the NairaBet sign up page. Simply click "register" in the upper-right corner of the page. To complete the registration form – you will be required to provide the following information:
Username;
Password;
Confirm the password;
Security question;
Security answer;
Nationality;
Currency;
Gender;
Mobile Number;
E-Mail;
First name;
Middle Name (optional);
Last name;
Date of birth;
Country;
City;
Address;
Affiliate code;
Confirm that you are at least 18 years old;
Confirm that you accept the terms and conditions;
Confirm that you accept the Privacy Policy;
Select "Proceed" when you finish.
Confirm the details
After registering at NairaBet – you will need to confirm your registration. NairaBet will send you an email confirmation and you just have to click on the link provided in the message.
If you can't find it in your email inbox – check the spam folder. Once you can access it and click the link, log into your personal NairaBet account using your email and password.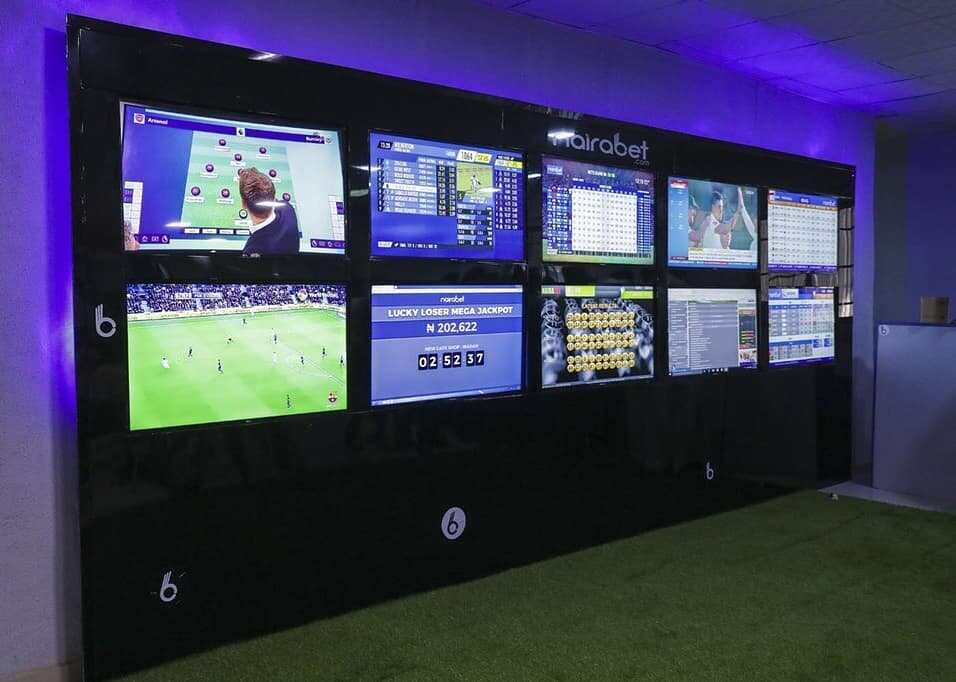 How to fund NairaBet account
Once the registration process is complete, it's time to fund your account. This website lets you fund your account with any sum of money you prefer.
There are no limitations on the minimum or maximum amount that you can add to your account.
The bookmaker offers a lot of opportunities for you to fund your account easily without problems. There are at least four available methods you can use to add money to your account.
1. How to deposit through an authorised agent
The betting company has a list of authorised agents in many big cities in Nigeria. You just need to contact one of these agents, and you can make your deposits. You must work only with authorised agents.
2. How to fund the NairaBet account with ATM
You can also add money to your account via ATM. To do this, you will need your Customer ID Number. This is not your username. Your Customer ID is unique to you. Your customer ID can be found at the top right corner of your browser screen once you are logged in to your account.
For this method, follow this procedure:
Go to the nearest ATM. Insert your ATM card and enter your PIN.
Then select the 'Quickteller' option on the ATM screen.
Look for and select 'Pay Bills' or 'Fund Wallet' or 'Fund GT Wallet' or 'Fund Other Wallets'.
After that, the list of merchants will appear. Select 'Others'.
This will prompt the machine to request that you enter your merchant code. Now, the code you will enter will depend on the amount you want to fund your account with. The codes are: 55601 – N1,000; 55602 – N2,000; 55603 – N3,000; 55604 – N4,000; 55605 – N5,000. For deposits above N5,000, type the code 55606. You will be asked to enter the amount you want to deposit. Enter the amount and proceed to the next page.
Enter your customer ID number. After entering your ID, your name will be brought up. Should another name appear, it means you have entered the wrong ID and you'll have to cancel the transaction and start all over again.
Confirm and re-confirm the details you have provided as correct. Some machines may request your telephone number. Though you don't have to provide it, you can just enter it and you will receive a confirmation message.
How to fund NairaBet with a bank card
You can deposit cash into your NairaBet account using Interswitch Verve cards, Visa cards, and Naira Master Cards.
For this method, follow these steps:
Visit the NairaBet website.
Log in and click on the 'Deposit' (or 'My Account' on computer). This will take you to the list of payment options.
Choose 'WebPay' on mobile, or the 'Pay with ATM card' option on the computer.
Enter the amount you want to fund your account with and click on 'Pay'. You'll be directed to the payment gateway page.
On the payment gateway, please fill in all the required details, like providing your card details, and entering your PIN.
Click on 'Pay/Proceed' to confirm the transaction.
You'll be redirected to a status page, where you can view the status of the transaction you just made.
If successful, you will be redirected back to the NairaBET page. Check your account balance, which will show that your account has been funded instantly.
How to fund my NairaBet with through bank deposit
The bookmaker works with a wide range of banks throughout Nigeria. Walk into any one of the under-listed banks and request to fund your account via 'paydirect online':
First Bank
FCMB
UBA
Sterling Bank
Union Bank
Stanbic IBTC Bank
Access Bank
Fidelity Bank
You will be given a deposit slip which will require you to enter some details regarding your NairaBet account. You can fill it as follows:
Account name: In this space, write NairaBet
Account number: In this space, provide your NairaBet account ID
Depositor's name: Fill in your name as it is on NairaBet.com
Amount: Enter the amount of money you want to be credited into your account
At the upper part of the deposit slip, please repeat your deposit amount as follows. For:
N1,000 – NairaBET Credit N1000
N2,000 – NairaBET Credit N2000
N3,000 – NairaBET Credit N3000
N4,000 – NairaBET Credit N4000
N5,000 – NairaBET Credit N5000
Any other amount – NairaBET Credit Others (For amounts not listed above)
After doing this, your account will be credited instantly.

Start betting
Once you have money in your NairaBet account, you can start betting. Make sure you set some small goals when you are just beginning. This way, you won't lose all your money on the first bet.
That's all that you need to know about how to fund NairaBet account. Let's review your options: You can fund your account through authorised agents, via ATM, bank card, and bank transfer. Just ensure you register first on NairaBet and then deposit money in your account. When everything is done right, then you can start your betting. Take things slow and practice first. Little by little, you will learn how to win any bet on NairaBet.
DISCLAIMER: This article is intended for general informational purposes only and does not address individual circumstances. It is not a substitute for professional advice or help and should not be relied on to make decisions of any kind. Any action you take upon the information presented in this article is strictly at your own risk and responsibility!
READ ALSO: Top 10 Nigerian Bookmakers you can invest your money
Legit.ng reported that there are many Nigerian bookmakers that offer bettors great deals. Some of them include Merrrybet, Bet9ja, and NairaBet.
Most of them have very lucrative bonus offers that every punter will love. Before you pick the betting site you will be playing with, first find out what it offers and if there are bookmakers with better offers.
Source: Legit