Two talented and charming Nigerian celebrities officially began their marital journey together very recently. Fans were amazed by the beauty that was their traditional wedding. But Adesua Etomi and Banky W white wedding was even more incredible.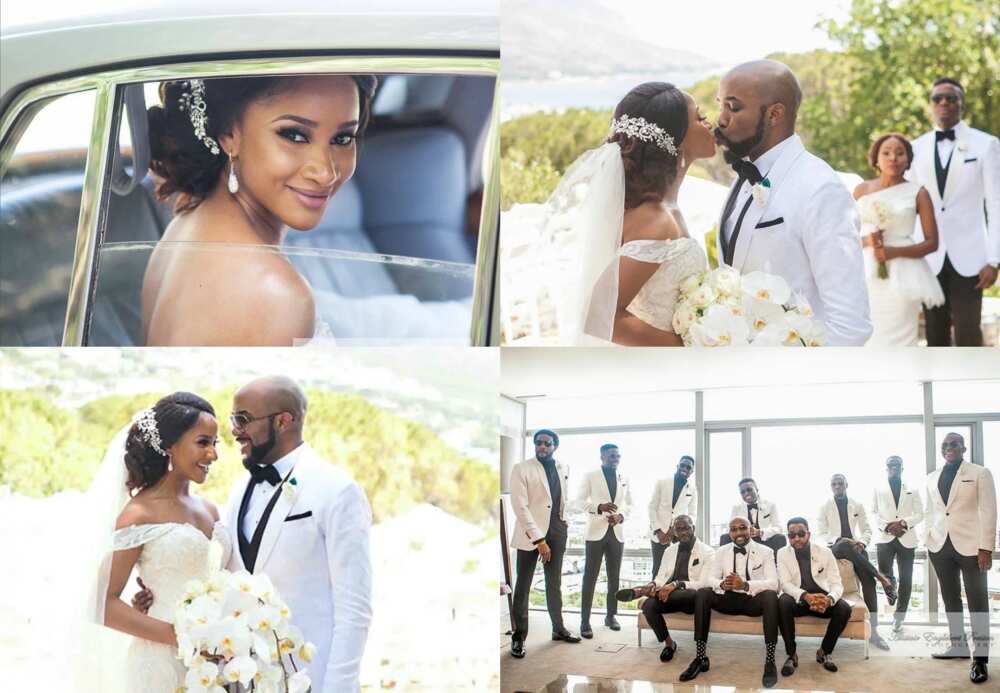 The newlyweds took a trip from Lagos to Cape Town for the celebration. Their close friends and even some of the cast of the movie "The Wedding Party" , in which they both starred, were in attendance. Banky W and Adesua Etomi's first wedding ceremony took place in this movie. Who would have thought that the fictional love story would someday become a reality.
Their traditional wedding was a trending story on social media. The white wedding was also a source of a lot of online discussions. Fans admired the couples' and guests' outfits, the beautiful venue and all aspects of the big day.
Banky W wedding pictures
We have gathered a collection of the beautiful Adesua and Banky W wedding pictures so you can also get in the spirit of this exciting celebration.
The photo session started out on a plane. One can clearly see that the couple greatly anticipated their special day.
READ ALSO: Banky W wedding: stunning photos you need to see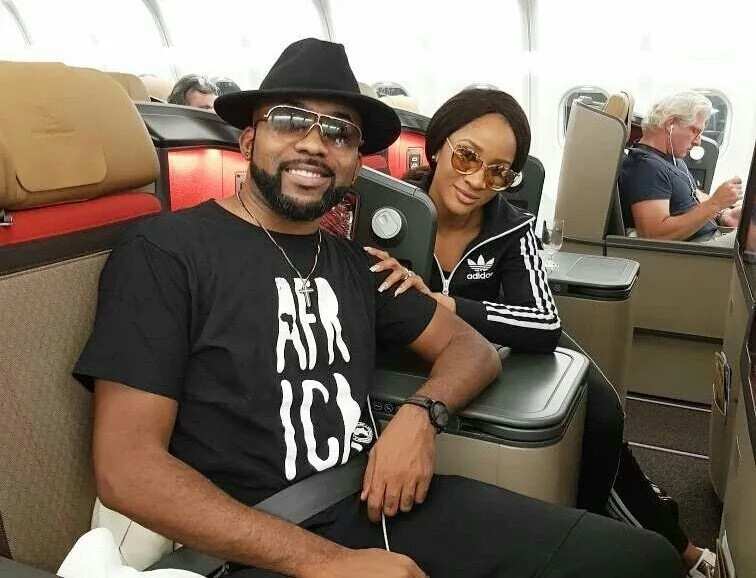 Celebrities arrived at the wedding venue in luxury cars.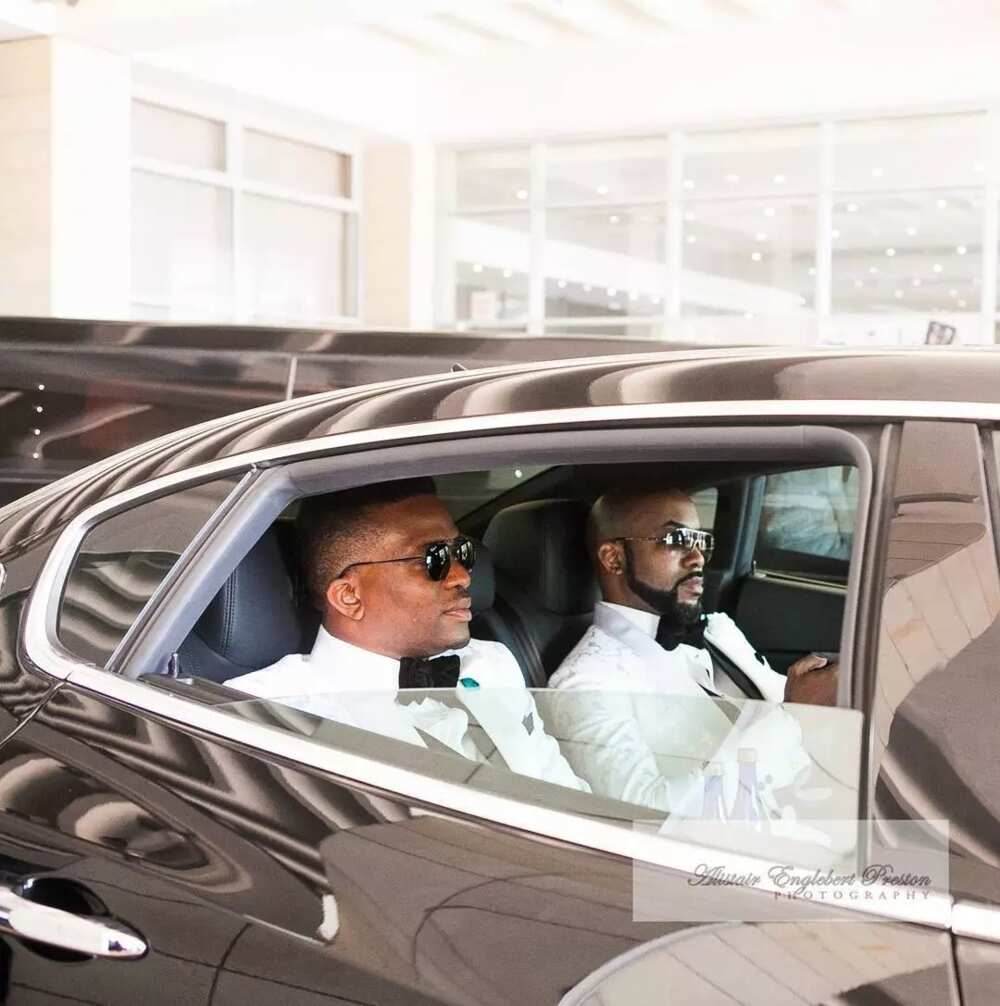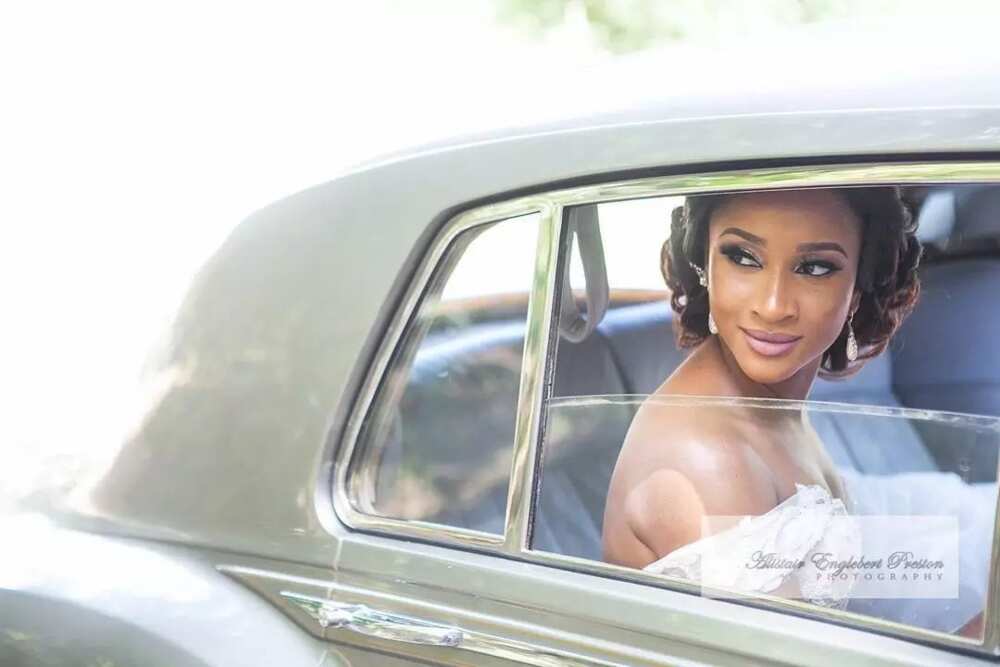 In this photo, Banky W and Adesua Etomi are dressed in their chic wedding attires. Look at the bride's exquisite dress with a long train and veil. She holds a large bouquet of white orchids in her hands. Open shoulders, beautiful jewelry, lace, and the smooth embroidery gave the bride a soft and feminine look.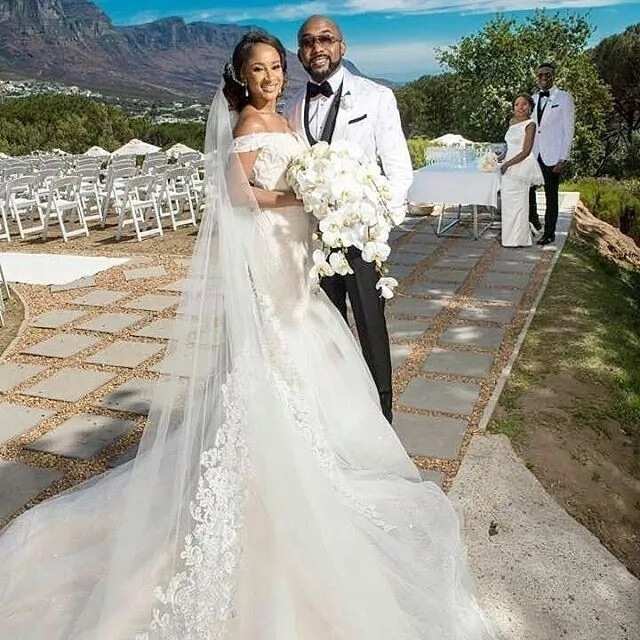 Take the closer look at the gorgeous Adesua Etomi. She seemed to be very modest in the application of her makeup and choice of jewelry. This way, her true beauty shone.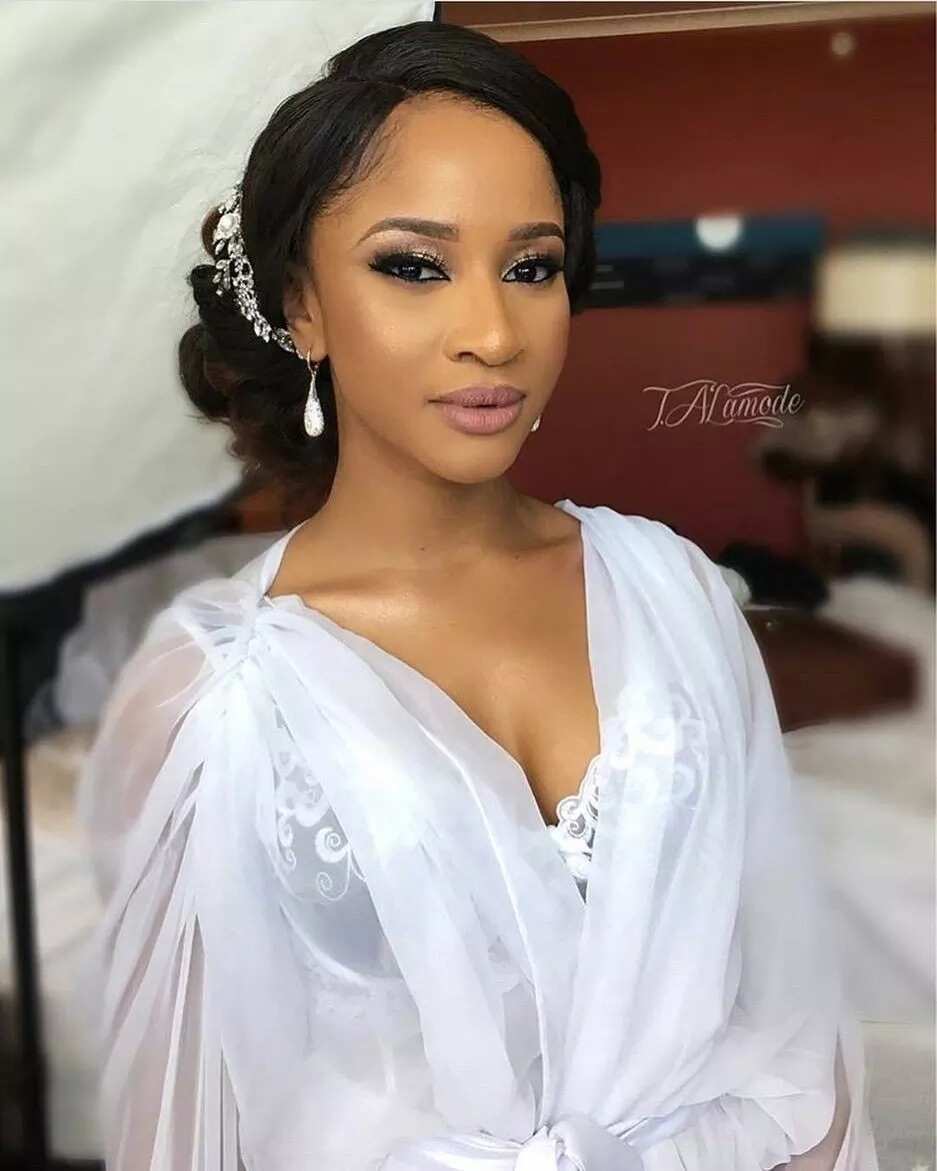 The open back design makes the attire very attractive. Her eyes sparkle with joy and who can blame her? It's her wedding day.
The groom is also dashing in an elegant black and white suit. Here. he strikes a pose with his groomsmen. They all look positively stylish and handsome.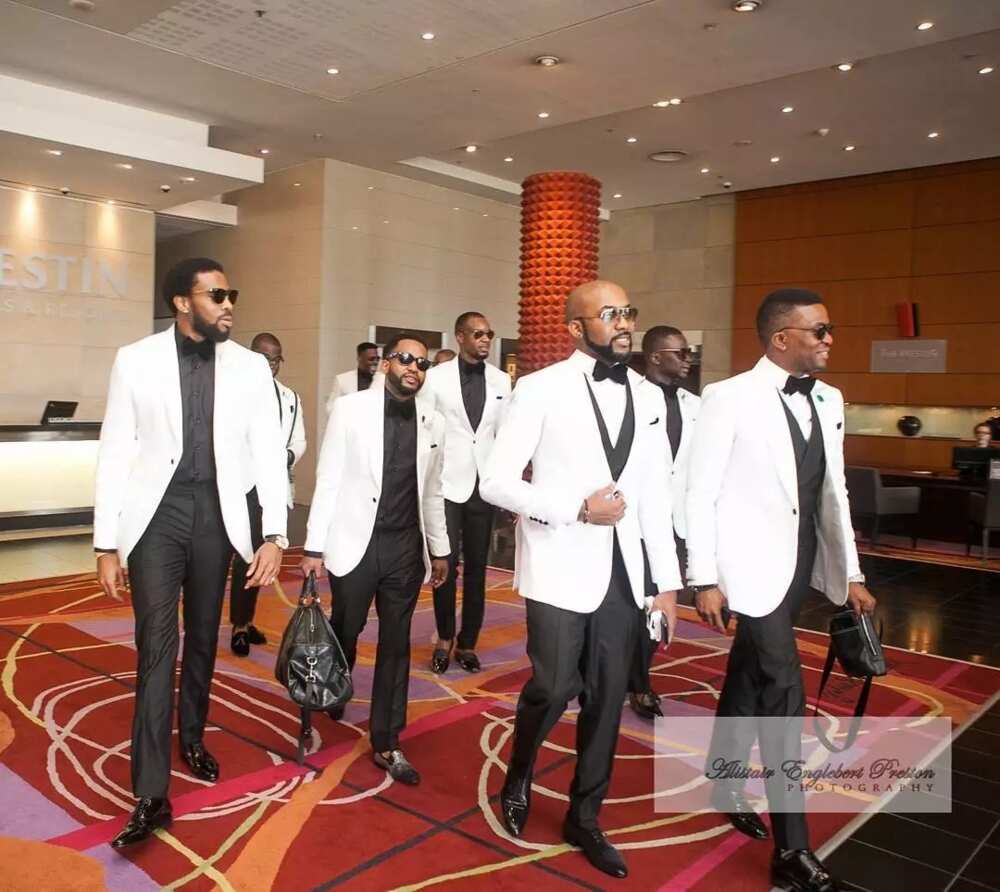 Banky W also wanted to show fans his quirky pair of socks. We can clearly see that the singer has a sense of humor.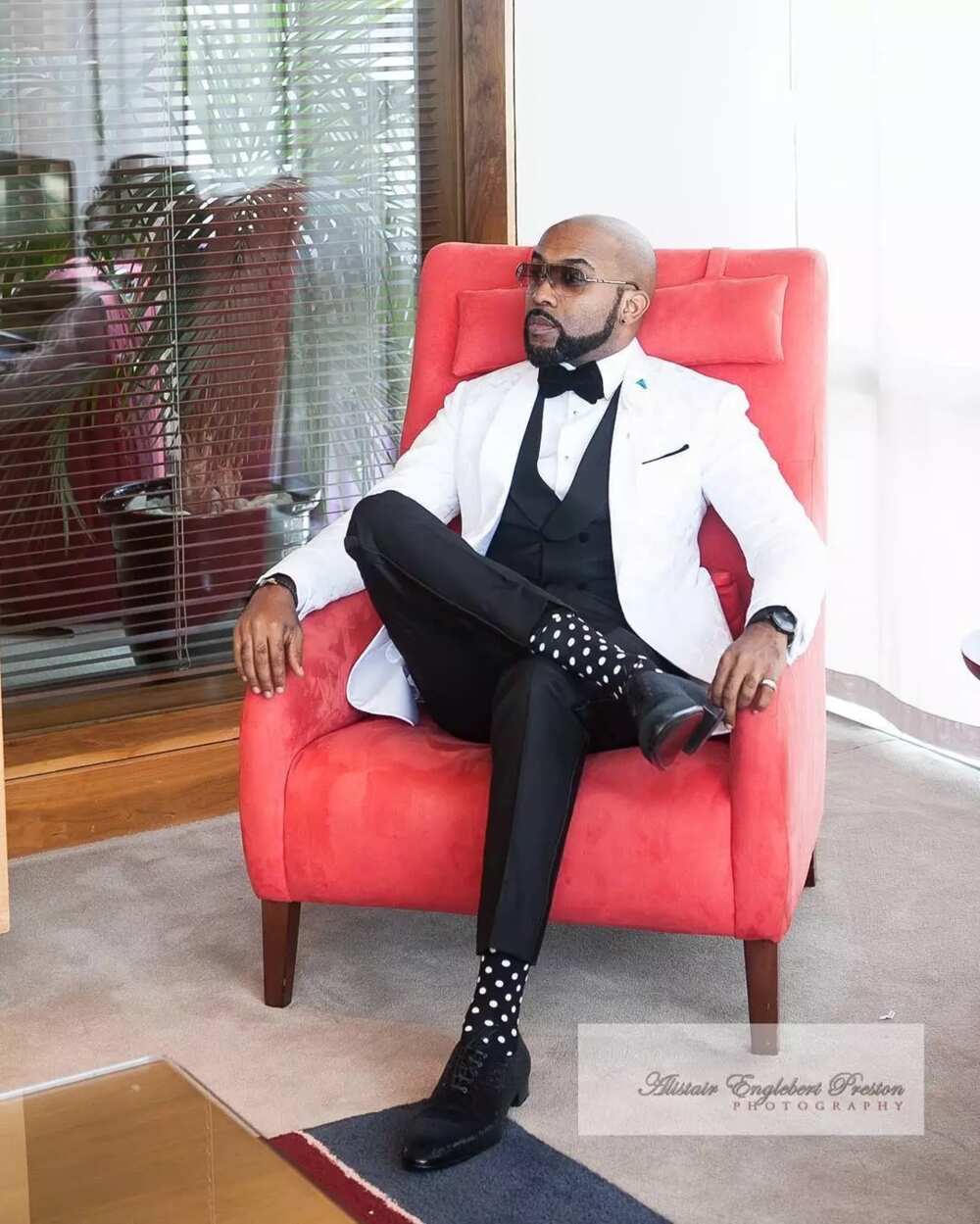 Celebrities always have to put their best foot forward especially when it comes to special occasions. But this picture below seemed to get a lot of attention. One has to wonder why they are both on their phones. Who knows? Maybe they are reading special messages from fans or even distant relatives who want to wish them well.
The groomsmen come together to cheer Banky W on as he takes this important journey.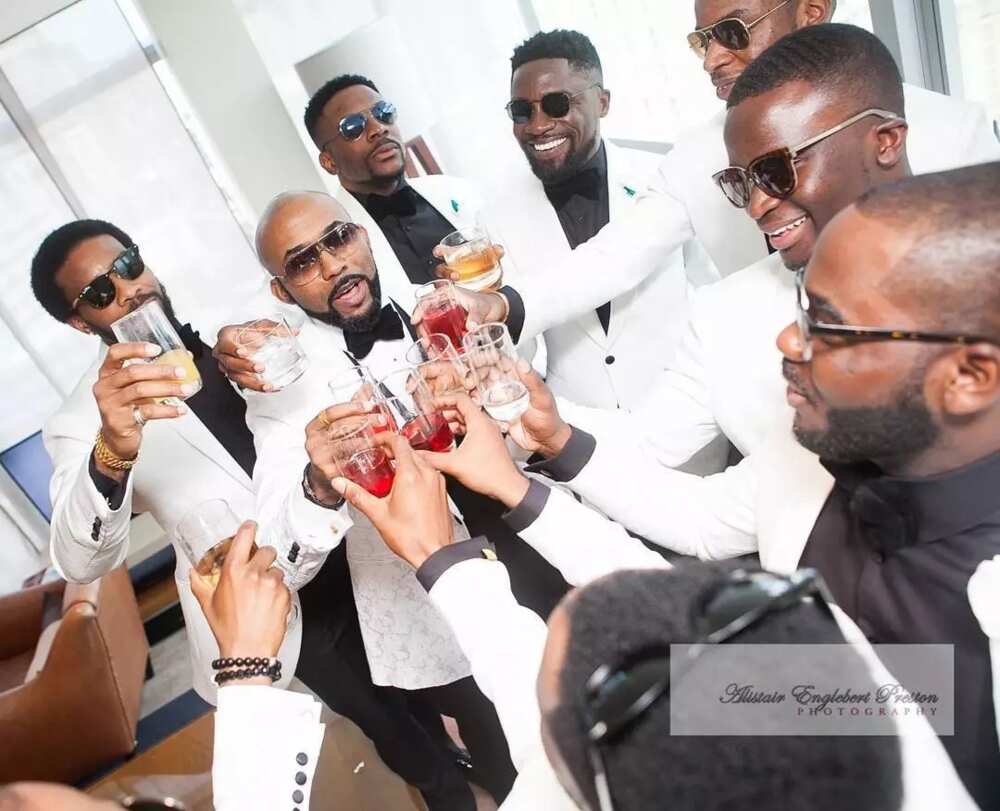 The wedding saw some wedding guests with a high status in the society. Just look at their watches, cuff buttons, and rings.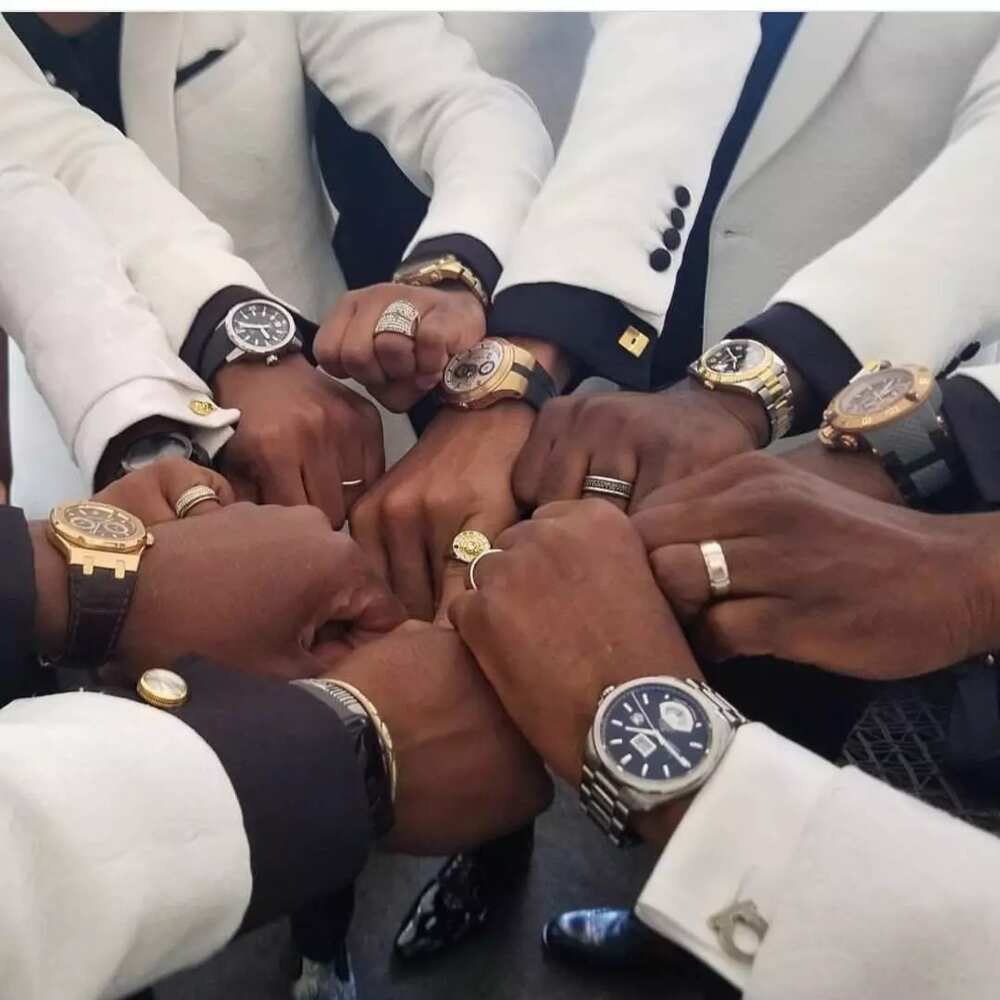 A sweet kiss during the ceremony to seal the deal. Clearly, this is a couple in love.
The bride and groom were the cynosure or all eyes at the event. Also, in this picture, we were able to get a better look at Adesua's dress. The mermaid style sure is glamorous and fit her perfectly. Any bride would want to look this amazing and beautiful and her wedding day.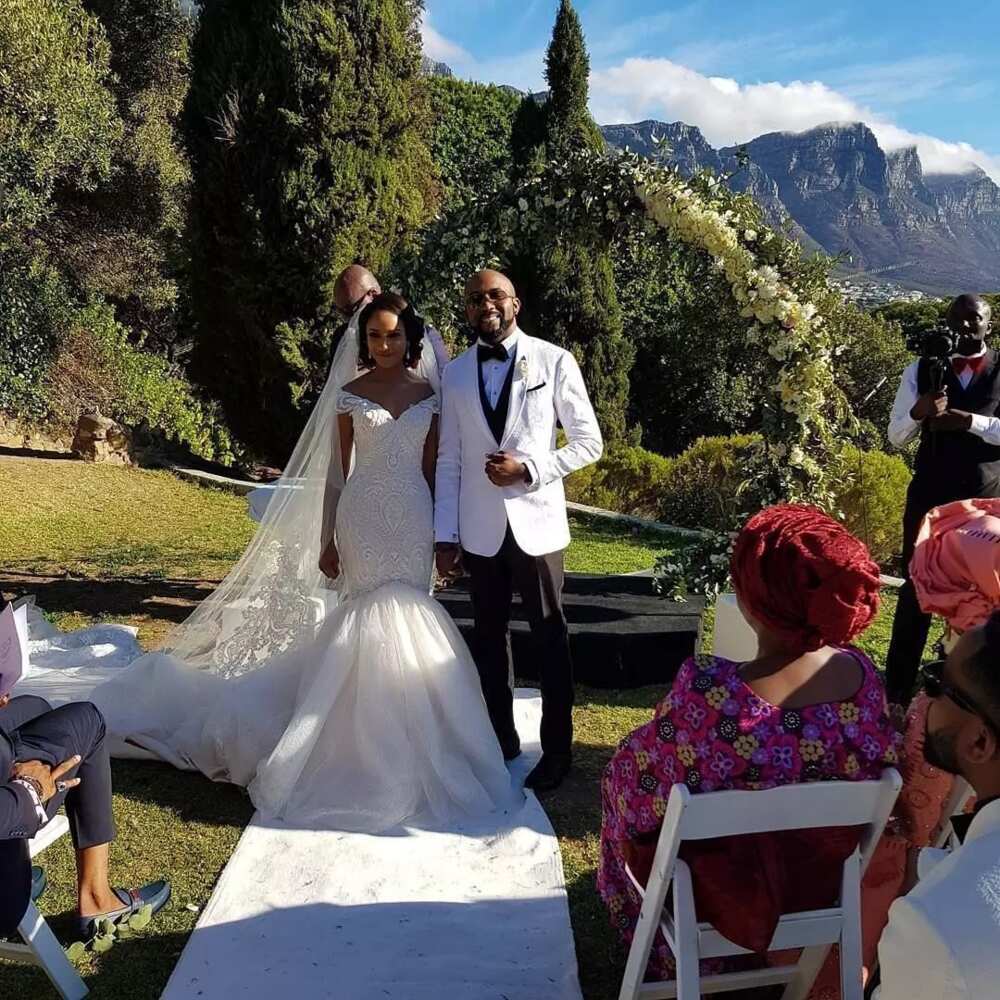 The wedding venue was also eye-catching. Everything was decorated in white which seemed to be the literal theme of the 'white' wedding. There is just something so clean and classy about the whole thing.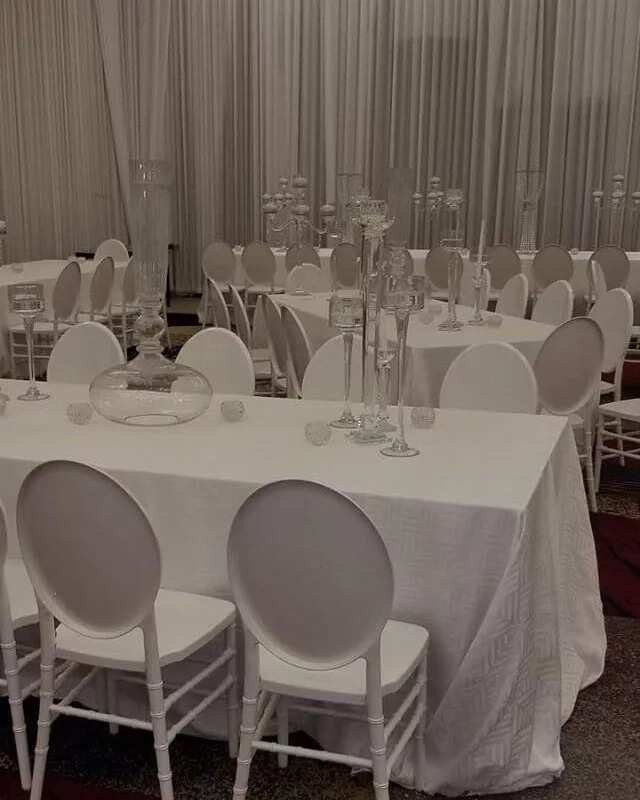 The backdrop of this particular photo is simply unbelievable. Now we see why the couple had to take a trip to South Africa to have their dream day. They must have taken a look at the landscape and absolutely love it. Who wouldn't? It's a perfect place to celebrate your union and love for each other.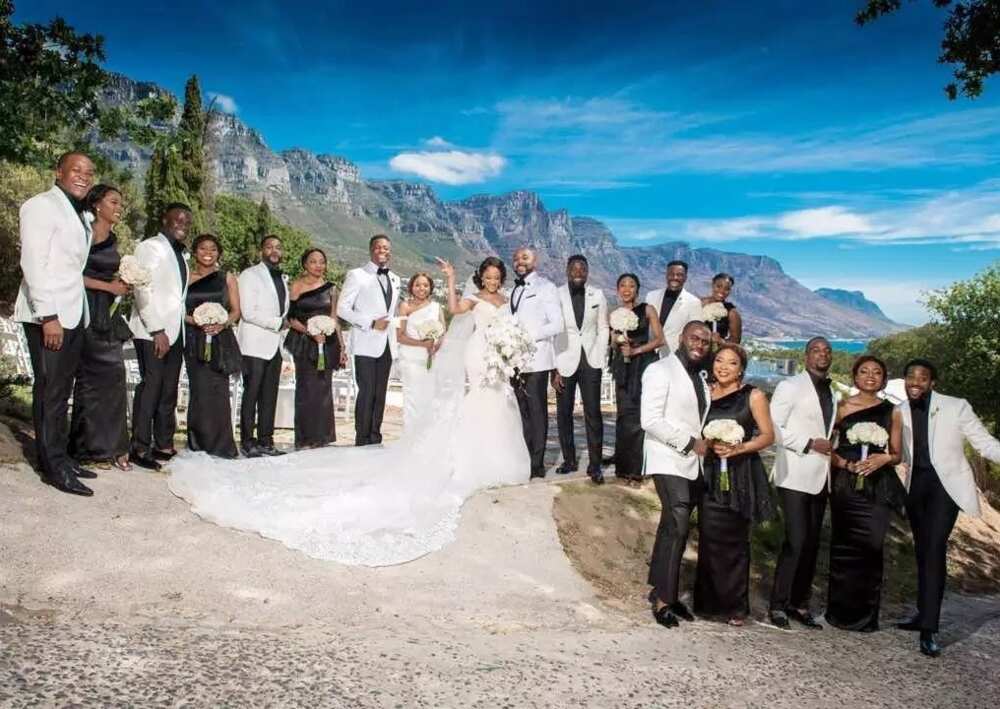 Now you can see that the many aspects of the big day was truly wonderful. Let us wish Adesua Etomi and Banky W long years of happiness, mutual understanding, and love. Be happy! You deserve it!
READ ALSO: Adesua Etomi and Banky W love story