How to fund bet9ja account?
This article lists useful tips on how to fund bet9ja account. There are several options for managing your funds and we will discuss each of them in detail. This will help you choose the method that is most suitable. Bet9ja users can make online payments, use ATM or seek help in the nearest bank branch. Whichever way you choos,e your account will be replenished within 24 hours if you follow the payment procedure correctly.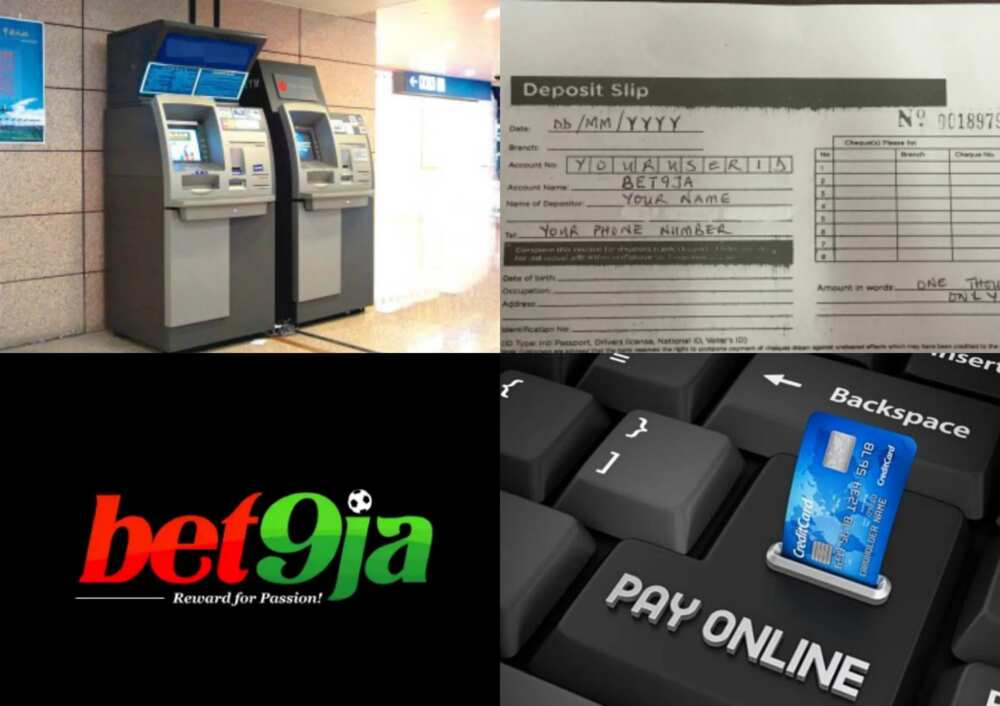 Bet9ja accounts funding is performed by using a customer identification number. So if you use an ATM, online service or make a bank deposit to transfer money, you need to know your own ID. You'll find it in the upper right corner on bet9ja website next to your name. With this information, replenishment will be easy, fast, and effective especially if you use the bank deposit or online money transfer. As for ATM online payment, your account will be funded immediately if you use a Nigerian bank card.
Let's carry out a detailed analysis of the 3 methods for depositing money into a bet9ja account.
1. Online transfer
This method is very convenient because you do not have to spend much time and effort. Money can be transferred from anywhere (at home, at work, etc.).
Just find the deposit command and instant transfer button. Click on the bank logo. You can find the instructions for making payments on the bet9ja website banking platform. If you follow all the steps correctly, the account will be replenished almost instantly.
You need to log in to your account first. Enter the information required by the site in the respective fields.
READ ALSO: How to become a Bet9ja agent and succeed?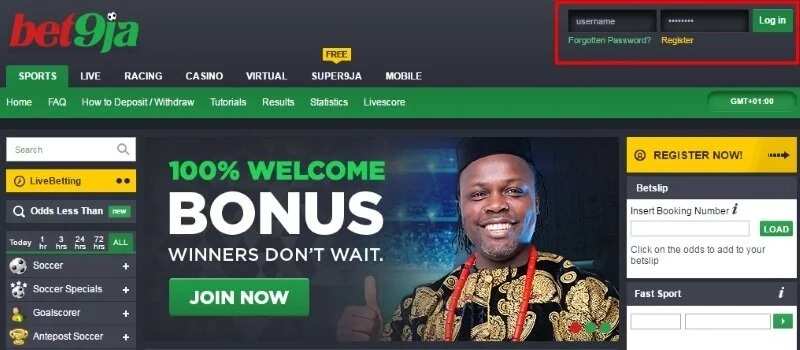 Also, payment transactions can be performed using a mobile phone. To do this, click on 'cashier.'
If you are on a computer, go to the upper right corner and select MY ACCOUNT. A list will appear and you can scroll to 'cashier or deposit'. Click on this option. Then choose a suitable option.
2. How to fund bet9ja account with ATM
You can also use your ATM for this purpose. This option is suitable for most Nigerian bank cards. If you own a MasterCard, Verve, Visa, etc. you are free to go this route.
To start, click on the ATM Card Logo option. Then you need to specify the amount that you would like to transfer and click continue. Follow the ATM instructions until you are asked to approve the operation.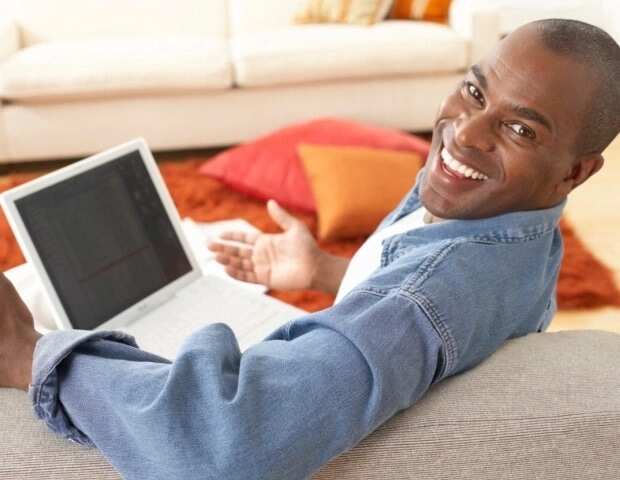 You will have to specify such information as the expiration date of the card, its number (3 digits on the back) and pin. At the end of the transaction, you may be asked to type in a a token. Specify the generated number and click the end button. The money will be credited immediately.
3. Bank deposit
Bank deposit is another option for replenishing your account. Use the paydirect option. It is assumed that you will go to a banking institution and make a payment there. Ask the cashier to give you a paydirect slip. This is needed to fund your account.
In this case, the word 'bet9ja' is used as the account name. Make sure that you fill this field correctly. Many customers make the mistake of indicating their full name with surname. Another space is provided for this.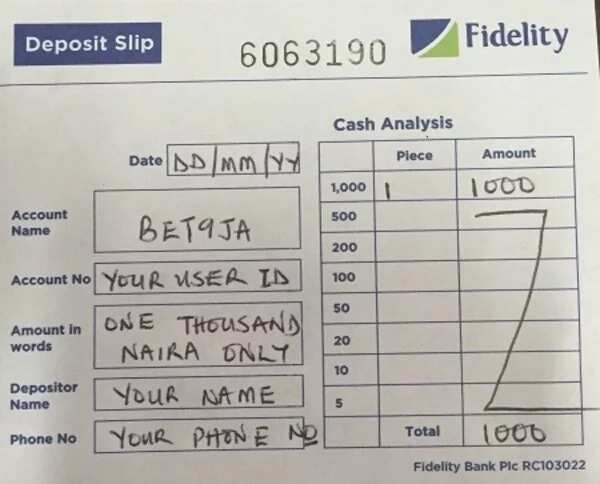 In order to get your id number, you need to visit the bet9ja prediction site and find this information on the top right corner. Mobile users should look to the left side of the page. Write down this combination on a paper and use it for financial transactions online or at the bank.
As you can see, this is quite simple. You can easily manage your money. We hope that this information was useful. Good luck!
READ ALSO: Bet9ja prediction: How forecasts are made?
Source: Legit.ng