- Some former councillors in Katsina state have denied reports of the return to Peoples Democratic Party
- The former councillors re-affirmed their defection to the All Progressives Congress (APC)
- They said they have not changed their position since their earlier announcement as widely rumored
Over 330 former Peoples Democratic Party councillors in Katsina state have said they will not return to the party.
The former councillors under the aegis Katsina state chapter ex-councillors forum reiterating the stands on the recent defection said they have not changed their position since their earlier announcement as widely rumored.
The re-affirmation by the councillors followed reports that some section of the members of the Katsina state ex-councillors forum allegedly rejected the move by the group to defect to the ruling All Progressives Congress (APC).
READ ALSO: 2019 presidency: Tinubu reveals what he discussed with Afenifere leader about Buhari
Speaking with journalists in the company of other executive members of the forum, the chairman, Yusuf Ibrahim, said move by some individual to remove is inconsequential.
Ibrahim said he still remained the chairman of the Katsina state chapter of the state ex-councillors.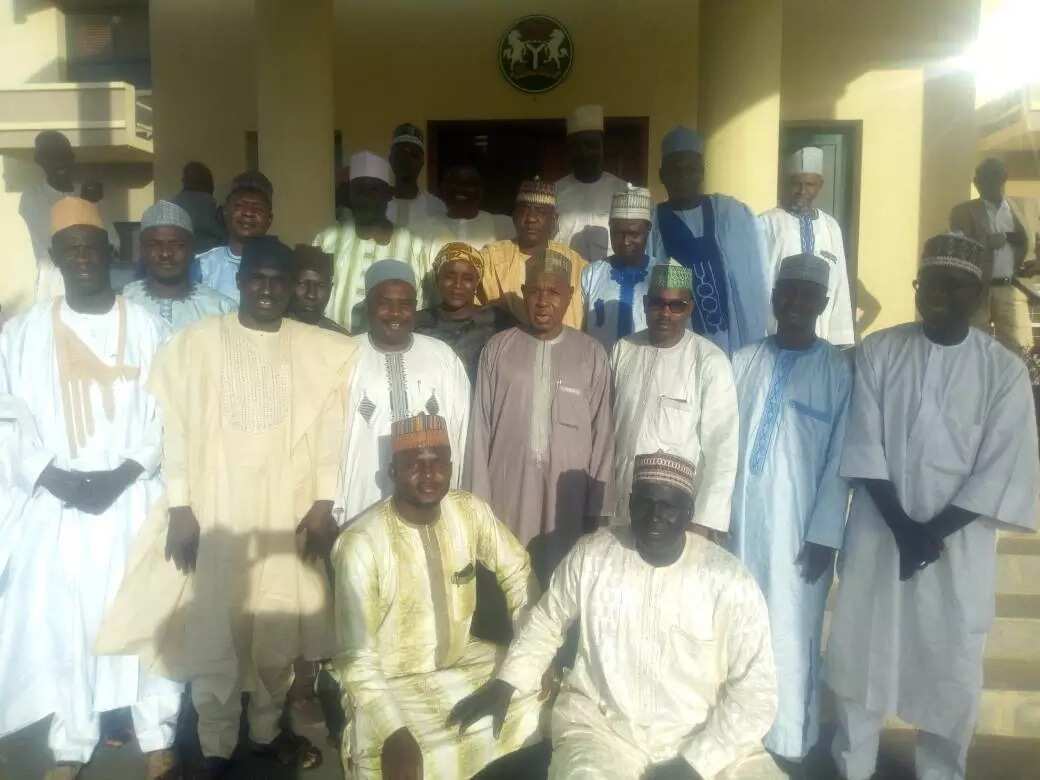 He also said it was under his leadership that the 330 ex- councillors negotiated their defection to APC due following the intervention of a member of House of Representatives, representing Dutsin-ma/ Kurfi, Danlami Kurfi.
Displaying a list containing signatures of all the 330 decampees, Ibrahim said, the former councillors from the state agreed to withdraw their suit against the state government with a view of government supporting them to settle their entitlements.
READ ALSO: Another state governor follows El-Rufai's lead; perfects plans to conduct compulsory teachers assessment test
Ibrahim added that they have confidence in the intervention of the Honourable Kurfi and Kastina state governor, Aminu Masari to pay the backlog of their entitlement.
He said the governor has also agreed to receive members of the forum on Monday, November 27, to formally declare their defection to the APC.
Ibrahim urged all the newly decamped former councillors to remain united and not to give chance to misguided people to come in and scuttle the good intention of the forum.
PAY ATTENTION: Read the news on Nigeria's #1 news app
Legit.ng earlier reported that 330 former councillors in Kastina state defected to APC from PDP.
The councillors who defected to APC were said to have been convinced to defect to APC by a member of the House of Representatives, Danlami Kurfi.
Nigerians want PDP back in 2019 - Goodluck Jonathan declares at PDP Caucus Meeting on Legit.ng TV
Source: Legit.ng