Eko Hotel & Suites is one of the most luxurious hotels in Lagos, Nigeria. The hotel is situated in Victoria Island, Lagos.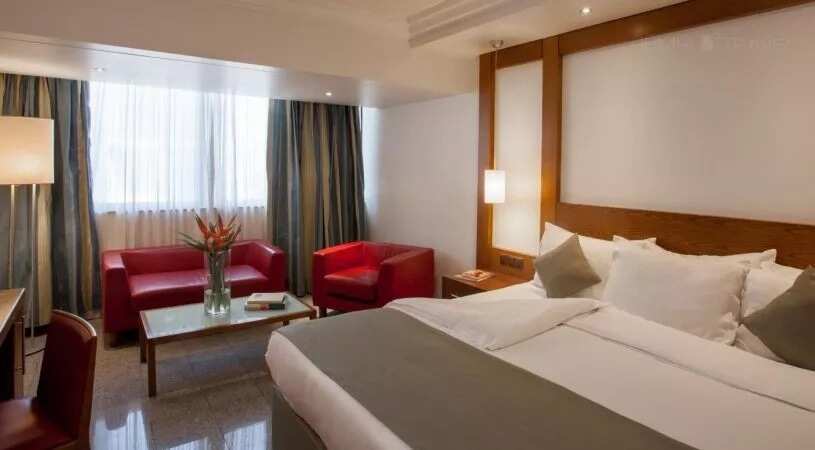 This hotel is quite large – it holds up to 600 rooms and is spread across three buildings. It is surrounded by gorgeous gardens and beautiful African landscaping. People come here on business or for vacation.
Where is Eko Hotel located?
The hotel was built in 1977 and designed by architect Oluwole Olumuyiwa, who collaborated with Americans to achieve his goal.
The hotel also offers views of the picturesque seas such as lake Kuramo and the Atlantic Ocean. This place also offers a variety of room options with different panoramic views of the city and the sea, which is very convenient.
Eko Hotels & Suites also offers the largest conference centre in Nigeria. It is the perfect place to hold all kinds of events such as concerts, film premieres, weddings, conferences and awards ceremonies, as well as various exhibitions, including the annual photo festival in Lagos. Typically, the conference centre is used for these purposes and it houses up to 6,000 people.
Who owns Eko Hotel and Suites?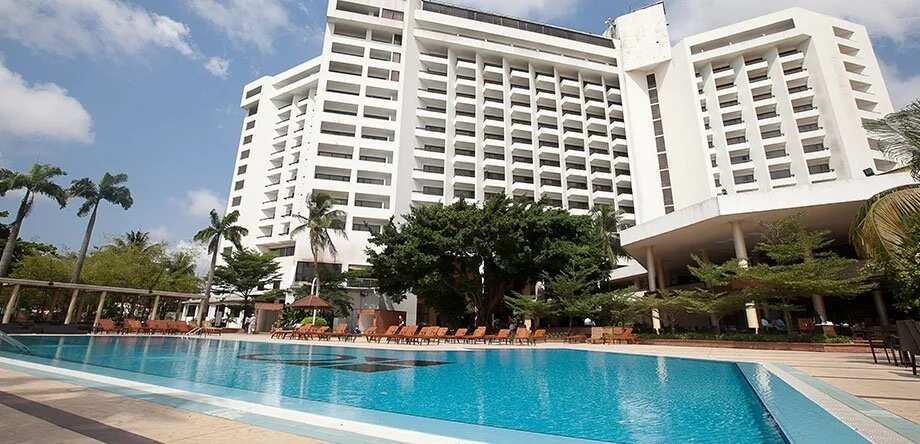 READ ALSO: Patience Jonathan's hotel in Bayelsa State
At the moment Gilbert Chagoury is the owner of Eko Hotel. He was born in Nigeria in 1946, but his parents were Lebanese. He's a billionaire businessman, diplomat and philanthropist. Chagoury is the head of the Chagoury Group. The company is currently working on the planning and designing of the Eko Atlantic City in Lagos, which is a modern city that can change the economic situation of Africa dramatically.
Gilbert Chagoury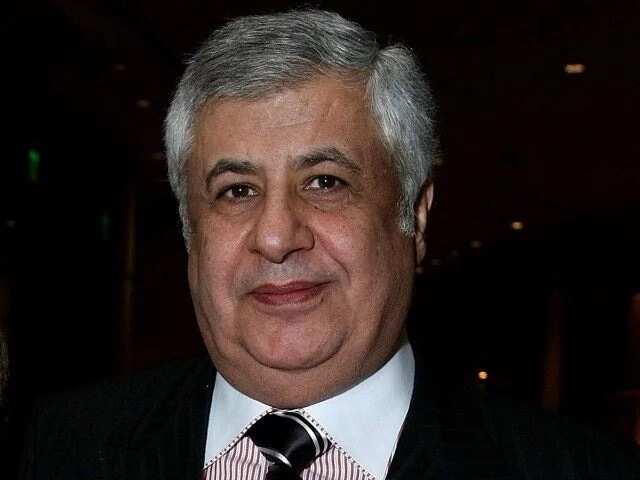 Besides being the Eko hotel owner, Chagoury is an Ambassador of the Caribbean island named Saint Lucia to UNESCO in Paris. He also holds the same diplomatic position in the Vatican. Asides this, the businessman is an adviser to lots of African leaders. He served as economic Advisor to former President of Benin Mr. Mathieu Kerekou.
A lot of people admire this man in different parts of Africa. For example, he was recently awarded the national order of friendship medal 'Igihango' in Rwanda, which is the highest honour in the East African country. He earned this award due to his contribution to the national life of the country that inspires young people to a be more active and conscientious about their future. Chagoury also contributed to the development of relations between Rwanda and the Vatican.
Eko Atlantic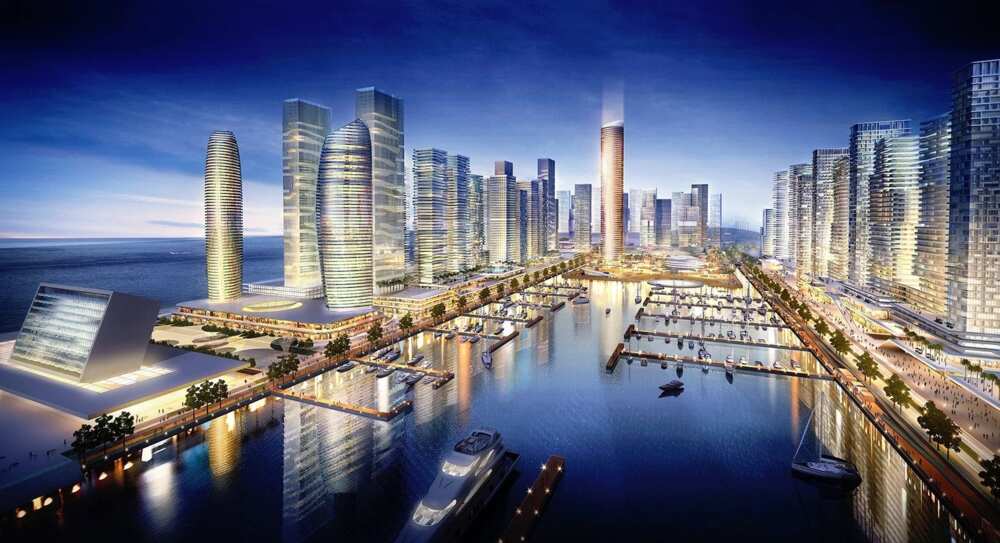 A new plot of land not far from the Atlantic Ocean and near Victoria island in Lagos, Nigeria, is supposed to be home for several new hotels that will be part of the development of the future city called Eko Atlantic. It is expected that Eko Atlantic will offer 10 million square meters of new retail, commercial, residential, and recreational space to Nigeria. The city may compete with such well-developed cities as Dubai and Abu Dhabi and may become the most desirable place to visit in Africa.
Since many residents in Lagos suffer from housing shortage, the project proposes the construction of housing for more than 400 000 inhabitants. It is proposed that all kinds of house, villas, apartments, and so on will be available for the people.
The Marina District will not only provide opportunities for business and commercial development, but also hotels and residences. There is a plan to build a number of new hotels in the city, for example, a 4-star hotel with 500 rooms as well as a resort with opportunities for recreation, business and conferences. The first of these hotels will open this year.
READ ALSO: Economic importance of tourism and its advantages
Source: Legit.ng