There is less than a week left until the biggest shopping event of the year, Black Friday, and you know what that means - hundreds of thousands of buyers will come to Jiji to spend money and look for the best deals. Want your products to be the first thing they see? Then boost your Black Friday sales absolutely for free! Here is how to do it.
As Nigeria's largest online marketplace, Jiji continues to let sellers advertise their goods to all Nigerian Internet users, while buyers get to shop for top-notch products at ridiculously low prices.
Buy and sell on Jiji this Black Friday and every day of the year, and install a free Android Jiji app to catch the biggest Black Friday sales on the go!
Why should you participate in Black Friday with Jiji?
At Jiji, we love nothing more than increasing the profits of our sellers while giving the buyers an opportunity to buy great products for less. That is why this year in order to celebrate Black Friday the Jiji way, we've created a special section on our website.
In this section we are going to feature the most attractive Black Friday deals. No buyer will be able to resist making a purchase when they see awesome money-saving offers on the products they've wanted for a long time. Make sure you don't miss this opportunity! Here is what you'll get when you're featured on our Black Friday page:
Influx of new customers who are ready to make a purchase;
Bigger chance of making a sale;
Better exposure on search engines and social media;
Free platform to grow your online business.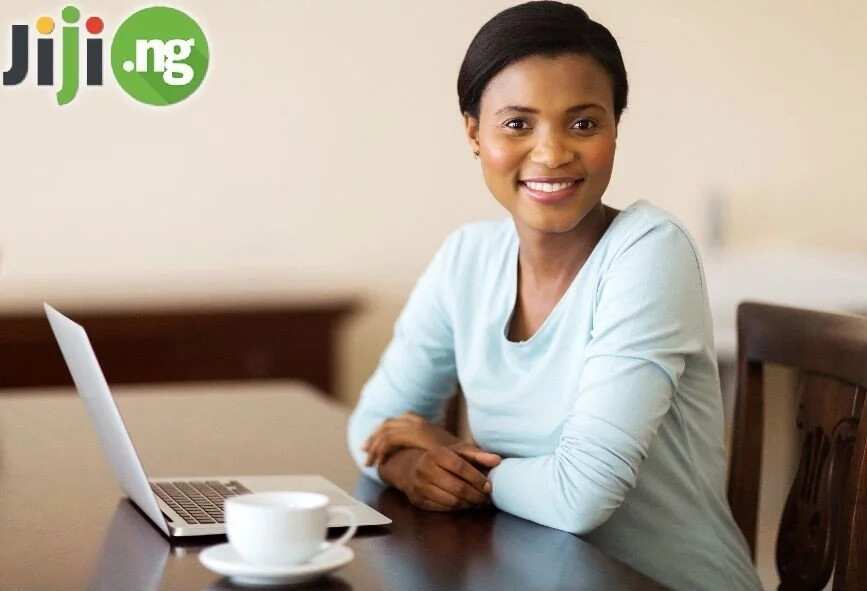 How to celebrate Black Friday with Jiji
Starting from November 18 and all the way to November 24, every Jiji seller has a chance of being featured in our Black Friday section. This offer is available not only to existing sellers, but also to anyone who's new to Jiji. If you've always wanted to sell to Nigerian buyers on Jiji, now is the perfect time to sign up and start selling! All you need to do to be a featured seller are:
Set a price for the product that is 5% to 90% lower than the old price.
Add the words "Black Friday" to the title of your ad.
That's it! Now your ad will be featured among the top Black Friday offers and new customers won't miss your goods!
Jiji Black Friday tutorial
Wondering how exactly to become a part of Jiji's Black Friday celebration? Check out this illustrated guide on how to do it.
1 .Go to your adverts, choose the ad you want to feature and click on Edit.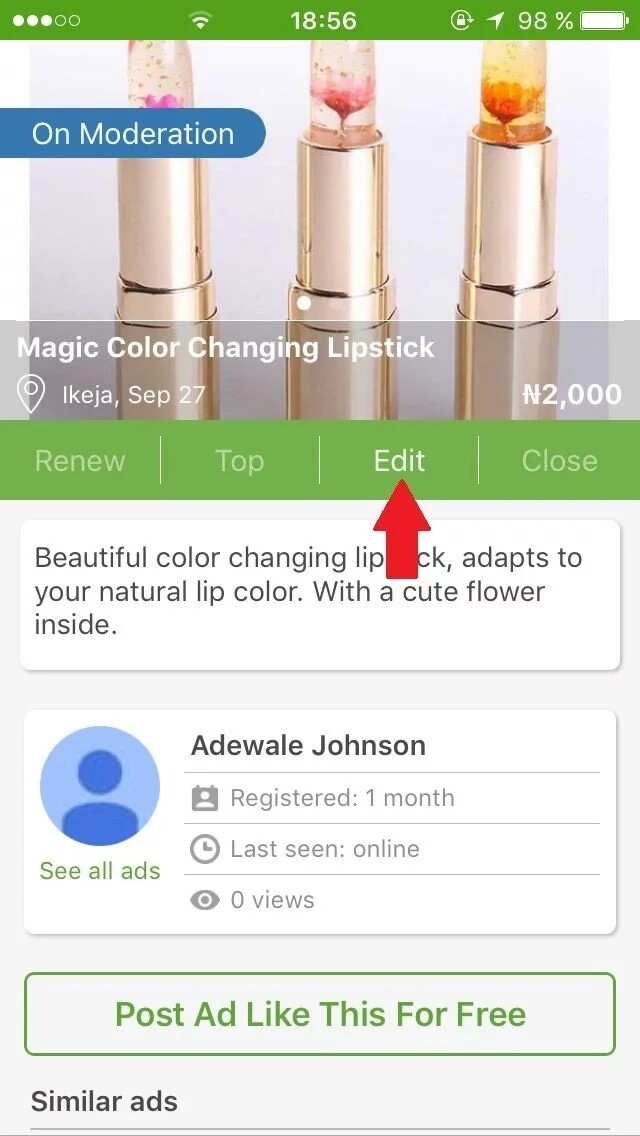 2. Open the Price field and change the old price to the new one that is 5-90% lower than the old price. Click OK to save the new price.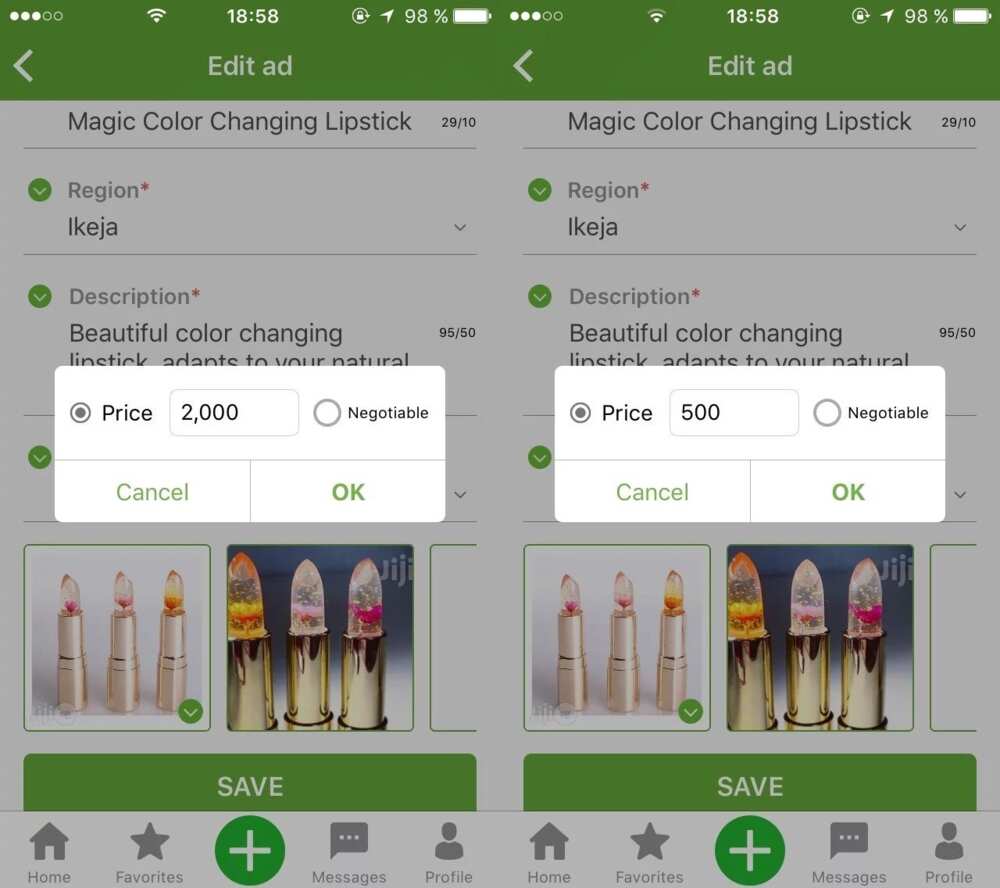 3. Click on the Title field and add the words "Black Friday" anywhere in the text. Click Done to see the edited title.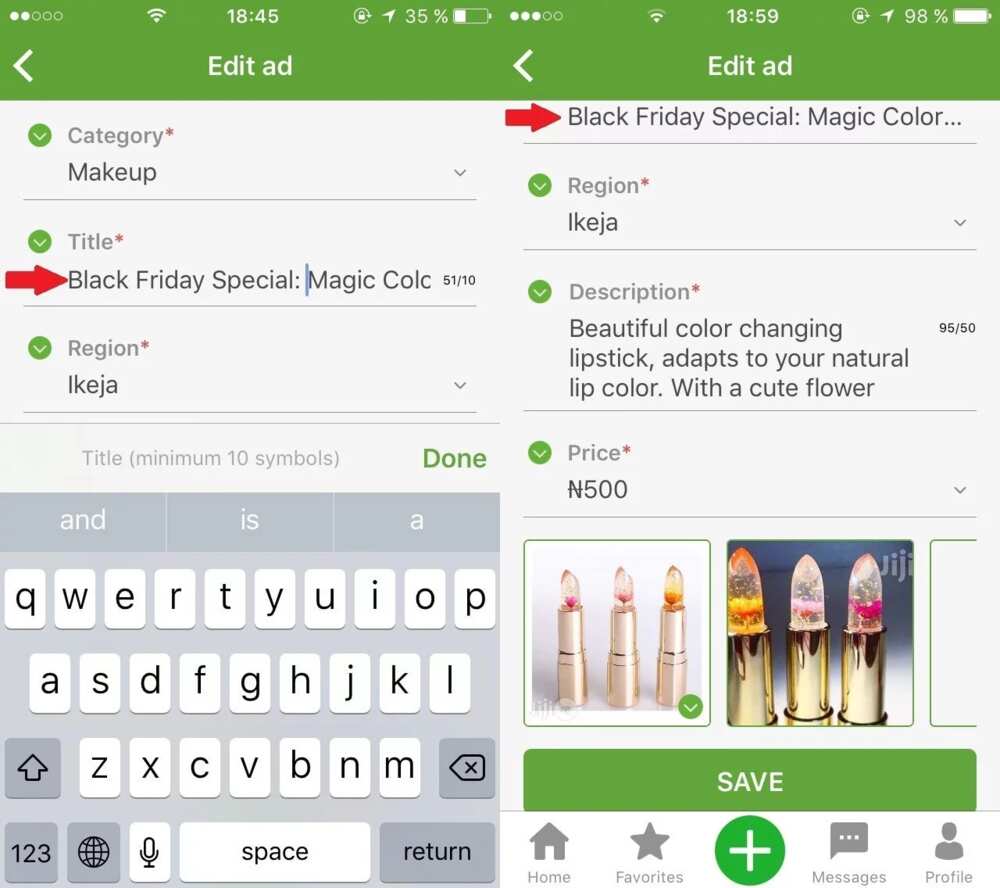 4. Check your edited ad once again and click Save. Now look forward to your ad being featured on Jiji's Black Friday page. This is how you can boost your sales during the biggest shopping event of the year absolutely for free with Jiji!
This year Black Friday on Jiji is going to be bigger than ever, so don't miss the opportunity to make profitable sales and find new customers who are ready to buy your product! Install a free Jiji app to sell and buy no matter where you are.