- 332 have been reported dead in an earthquake that struck the Iraq-Iran border
- Over 2,500 people are reported injured, after the 7.3 magnitude earthquake hit
- The quake hit 19 miles southwest of Halabja in Iraqi Kurdistan on Sunday, November 12
A 7.3 magnitude earthquake has hit the Iraq-Iran border killing at least 332 and injuring 2,500 people.
At 9.20pm on Sunday, November 12, the quake hit at 19 miles southwest of Halabja in Iraqi Kurdistan and more than 100 aftershocks followed.
In Iran, it was announced that more than 328 people were dead, with further deaths reported on the Iraq side of the border. Tremors were felt as far west as the Mediterranean coast.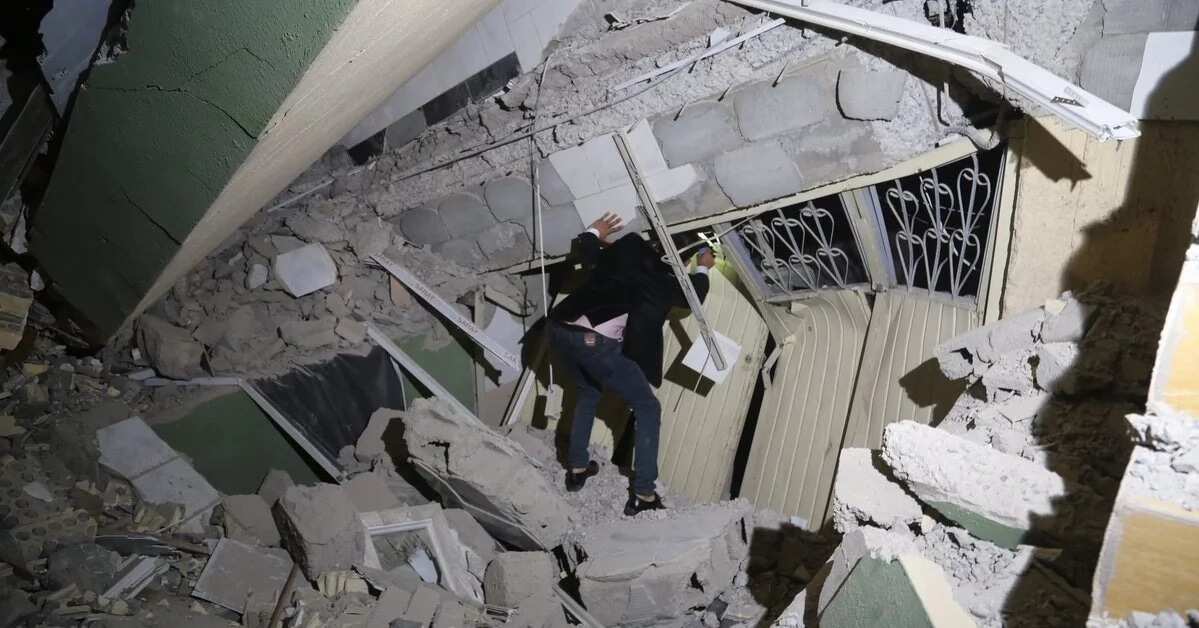 The earthquake hit several western provinces of Iran but the hardest hit province was Kermanshah.
According to DailyMail, footage from the region shows people fleeing their homes into the night and others grieving the deaths of their loved ones.
READ ALSO: Breaking: Twin explosions rock Maiduguri again
Another foorage on Twitter showed panicked people fleeing a building in Sulaimaniyah, as windows shattered at the moment the quake struck, while images from the nearby town of Darbandikhan showed major walls and concrete structures had collapsed.
A child and an elderly person were killed in Kalar, according to the director of the hospital in the town about 40 miles south of Darbandikhan, and 105 people injured.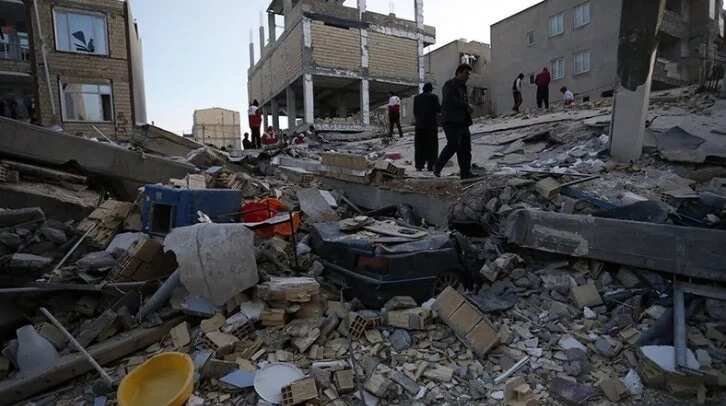 The quake, which struck at a relatively shallow depth of 25 kilometres, was felt for about 20 seconds in Baghdad, and for longer in other provinces of Iraq, AFP journalists said.
READ ALSO: Sergeant kills self, army captain, others in Chibok
On the Iranian side of the border, the tremor shook several cities in the west of the country including Tabriz. The quake struck along a 1,500 kilometre fault line between the Arabian and Eurasian tectonic plates, a belt extending through western Iran and into northeastern Iraq.
An eyewitness said: "I thought at first that it was a huge bomb. But then I heard everyone around me screaming: 'Earthquake!"
Iraq's meteorology centre advised people to stay away from buildings and not to use elevators, in case of aftershocks.
In a tweet, Kinik said the Turkish Red Crescent was gathering 3,000 tents and heaters, 10,000 beds and blankets and moving them towards the Iraqi border.
"We are coordinating with Iranian and Iraqi Red Crescent groups. We are also getting prepared to make deliveries from our northern Iraq Erbil depot," he said.
PAY ATTENTION: Watch more videos on Legit.ng TV
Meanwhile, an earlier Legit.ng report indicates that at least two persons were killed and many others feared injured as Boko Haram insurgents attacked Maikadiri village in Askira-Uba local government area of Borno state on Saturday, November 11.
According to the report, the attackers crept upon the sleeping villagers at about midnight and began to shoot sporadically.
Does the recent sack of Babachir Lawal confirm Buhari's fight against corruption? - on Legit.ng TV.
Source: Legit.ng