- The race for the national chairman of the Peoples Democratic Party (PDP) is getting interesting as the days go by
- All the candidates for the position have been doling out their qualities to convince delegates of the party about to vote them
- One candidate who has articulated his plans in a very impressive way is the former governor of Ogun state, Otunba Gbenga Daniel
The former governor of Ogun state, Otunba Gbenga Daniel, has vowed to end impunity in the PDP if he is elected to lead the party as its national chairman.
Otunba Daniel made the vow recently as he visited the PDP national secretariat in Abuja to pick his form to contest for the position of the national chairman of the party at its upcoming national convention scheduled for Saturday, December 9.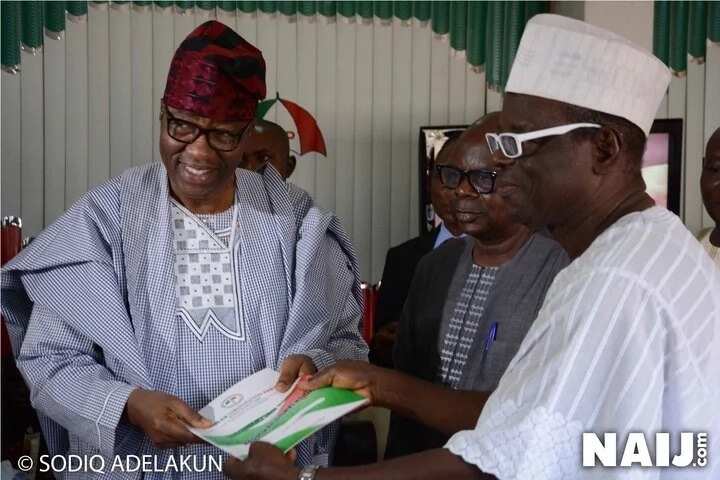 READ ALSO: APC is filled with PDP members - Shehu Sani
His words: "I have started the journey to go around all the nook and crannies of the state. The days are gone when some people will sit down and begin to say this is the person who should be this or that.
"So, what we are doing for instance is leadership by example. We are going to Gombe, Taraba and Yobe by road. This is all about giving power back to the people. Let the people have a feel of who their chairman is going to be.
"And if I can do that, I'll ensure that everybody who wants to be anybody in any constituency, go right back to the people, go and ask the people for the mandate. And if you go through the 36 states of the federation including the FCT, you'll understand that impunity won't just work. So, what I'm doing is leadership by example."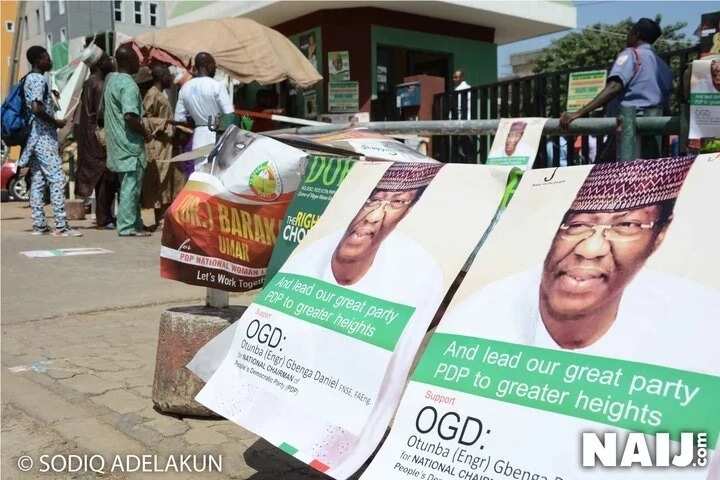 Otunba Daniel also addressed the issue of his current trial instituted against him by the Economic and Financial Crimes Commission (EFCC).
According to him, his trial is not prosecution but persecution. He also said he is innocent of all the charges instituted against him.
He said: "This trial has been going on for the past nearly 7 years. I have been to court probably 40 times, it is prosecution that is still prosecuting, they still haven't presented their case. I think that is instructive.
"In as much as I don't want to talk much about it, the only thing I pronounced guilty or otherwise by a court of competent jurisdiction. I don't want to go to the politics of our state, but I am very sure that there is really no issue about my trial.
"If there is any issue, I will not come out and say I want to be chairman and when you look at what is going on in our country, who is in PDP that is not been tried, virtually everybody who is in PDP are being tried for one thing or the other and they are being arrested on a daily basis.
"As far as I'm concerned, I cannot pronounce myself as innocent, but I know that I am innocent."
Meanwhile, a former minister of aviation, Chief Femi Fani-Kayode, has charged PDP faithfuls across the country to gear up for a tough general election in 2019.
He made the call on Wednesday, October 18, during the official declaration of bid for national chairman of the party by Otunba Daniel.
The former minister who declared his support for Otunba Daniel's candidacy by endorsing him at the event, tasked PDP supporters across the country to be wary of the APC's antics ahead of the 2019 election.
READ ALSO: PDP can't win presidential election in 2019 - Governor Dickson
Nigerians want PDP back in 2019 - Goodluck Jonathan declares at PDP Caucus Meeting on - Legit.ng TV
Source: Legit.ng