Nigerian lady took to her Instagram handle on Saturday, November 11, to call out a Nollywood actress who she claimed stole from her sister.
Comfort Uduma disclosed that actress Billy Chigor came to stay in her sister's house for two weeks and when she left, her sister could not find Beat bluetooth anymore.
Uduma further disclosed that she would have taken to social media to call out the actress but when they called her phone, she first denied taking the bluetooth but later confessed and said she forgot at her friends place.
READ ALSO: My mum shields me from stubborn male fans - Teen actress Regina Daniels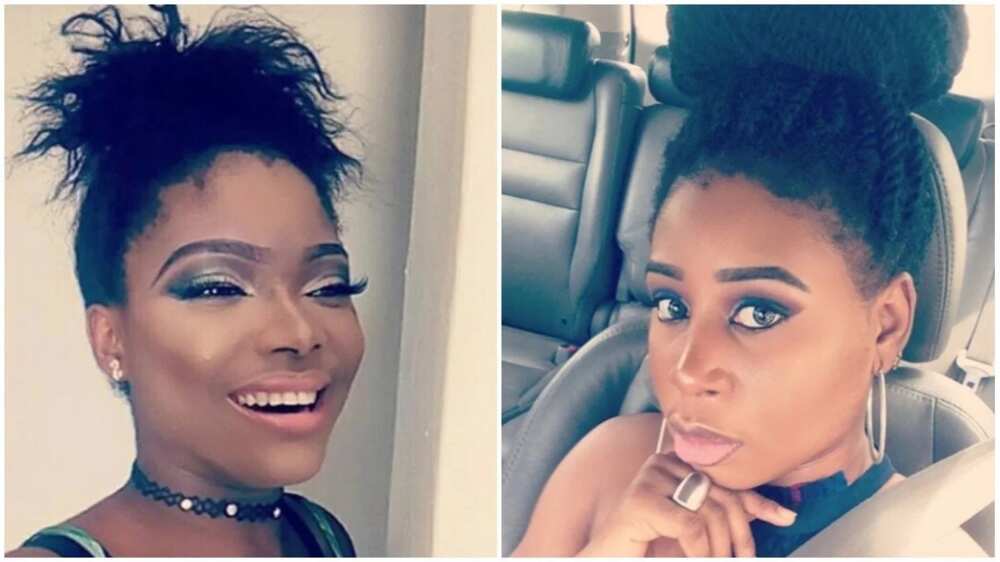 Her confession did not get Uduma and her elder sister angry until the actress spoke rudely to them on the phone and barred their numbers.
Her post reads: "On the 30th of October, my sister came back with @billy_chigor and told me she will be spending 3 nights with us. That a family friend asked her to let @billy_chigorstay with us a few night that she came for a movie shoot and was stranded. It wasn't my house so I had no say. @billy_chigor spent exactly 2wks in my house, she left yesterday without telling anyone she was leaving. I found the key my sister gave her this morning at the spot where we keep our generator. I was dressing up for work this morning when my sister walked into my room and asked me if I was with her Beats Bluetooth, I told her @billy_chigorhas been using it since she came. She called @billy_chigor and asked her where she kept the speakers, initially she denied knowing what it was. When my sister insisted that I saw her two days ago using it, she then said she left it at a friends. My sister was livid, her response was that my sister should calm down that how much is it?? My sister lost it! Lemme back up a little bit, for the 2wks this girl was in my house, I could count how many times she spoke to me, she didn't even say a word to my friend who stays with me. My sister is 8yrs older than I am, I rarely go into her room least of all to touch her things. I don't want to go into details of all she did! @billy_chigor barred our numbers from calling her. We wouldn't even know what else she left with until whenever we need to use it, I mean if she could leave with something that everyone knows she has been using, I wonder what else she left with. @billy_chigor I bet you thought there was no way I could get to you, and the fact I tolerated your excesses u felt my family was stupid. I blame my sister for opening her door to a total stranger. She didn't know you from Adam and she harbored you. You abused her kindness. To think you are only 21. For your own good, return the Speakers and all that you mistakenly took from my house. People like you make it so difficult for help to be rendered to people who genuinely need them. Nobody should ask me why I called her out here, she could have handled it better! You don't take people for granted because they are nice to you."
PAY ATTENTION: Get the Latest Nigerian News Anywhere 24/7. Spend less on the Internet!
See post below:
Nawa o!
Inside Fela's massive house where he spent his last days - on Legit.ng TV.