- The Federal High Court has given the Nigeria Police Force a 7-day ultimatum to unseal the Peace Corps headquarters
- The court also ordered the police to pay the group N12.5 million as damages
The Nigeria police was on Thursday, November 9, ordered by the Federal High Court in Abuja to unseal the headquarters of the Peace Corps.
Legit.ng gathered that Justice Gabriel Kolawole ordered that the building be unsealed within seven days, adding that N12.5 million be paid to the controversial group as damages.
READ ALSO: Ex-president Obasanjo his rents 25-room building at N10 per annum to local government
On Friday, February 17, the Nigerian police had led security agencies to storm the Peace Corps headquarters, after which the head of the organisation, Dickson Akoh, and about 49 others were arrested.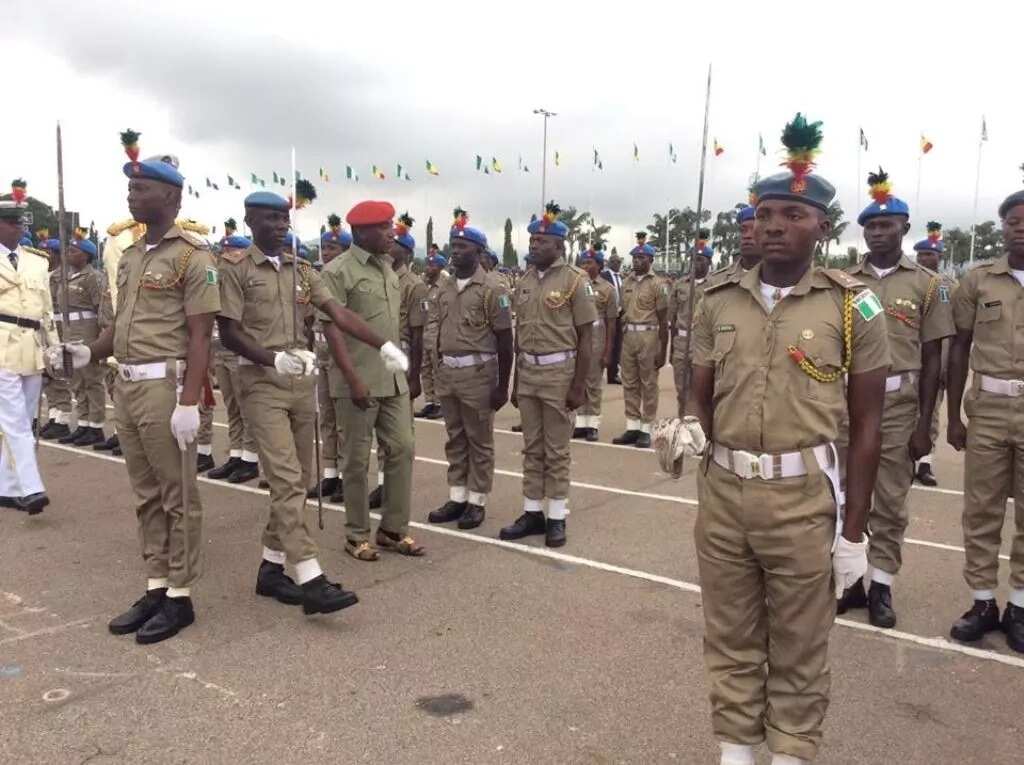 Akoh was accused by the police of using the Peace Corps, registered as a non-governmental organisation, to swindle young job seekers and operate as a para-military agency.
In a previous report by Legit.ng, the Nigerian police, on Wednesday, November 8, withdrew the 90-count charge instituted against the national commandant of the Peace Corps of Nigeria (PCN), Dickson Akoh.
PAY ATTENTION: Read the news on Nigeria's #1 new app
The 90-count charge filed at the Federal High Court, Abuja, was withdrawn by the police, even as formal trial of the suit had not commenced.
Although, a new 13-count charge was brought to replace the initially filed 90-count charge. No reason was given by the police for the sudden withdrawal of the 90-count charge.
If any police officer misbehaves with you, call any of these numbers - on Legit.ng.
Source: Legit.ng