- Senator Shehu Sani claimed there was a plot to embarrass President Buhari during budget presentation
- Sani said some legislators had planned to carry placards against the president
- He claimed that the leadership of the National Assembly had to wade in to prevent the legislators from embarrassing the president
Senator Shehu Sani representing Kaduna South senatorial district claimed there was a plot by lawmakers to embarrass President Muhammadu Buhari when he presented the 2018 national budget to the National Assembly on Tuesday, November 7.
Sani, on his Twitter page, said President Buhari's ability to stand for long while presenting the budget to the House made some legislators angry while others were impressed with the president's state of health.
He tweeted: "There was actually a plot by some legislators to raise placards when the president came for budget presentation; the leadership intervened to avert.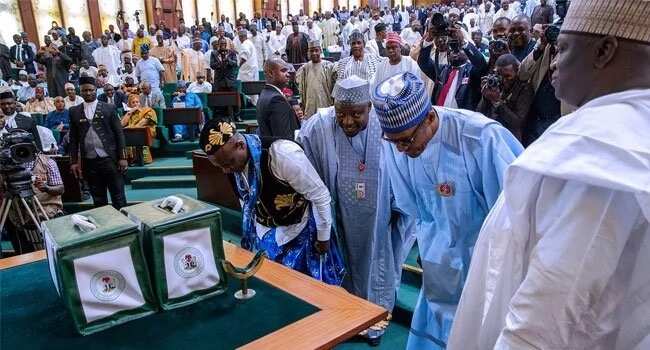 READ ALSO: President Buhari still avoiding Aso Rock office after 81 days
"The president ability to stand and read for long surprised some,impressed some & pissed off some.With gratitude everything went well."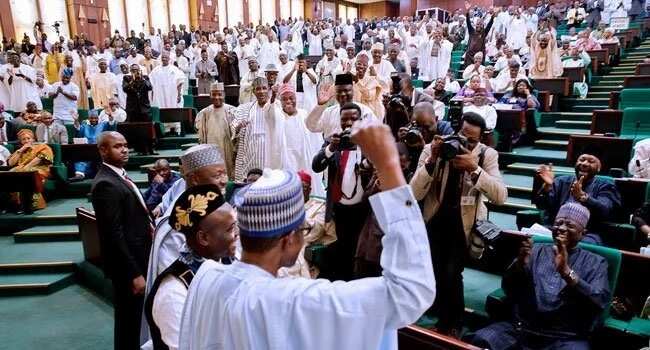 PAY ATTENTION: Read the news on Nigeria's #1 news app
Recall that Legit.ng previously reported that President Buhari's letter to the lawmakers requesting to present the 2018 budget had caused controversy in the House.
The lawmakers questioned why the estimates of the 2018 budget are to be presented when the executive had not yet fully implemented the 2017 budget.
Some lawmakers aggrieved that the presidency failed to release the 2016 and 2017 allocations for their constituency projects have concluded plans to embarrass President Buhari during his address today, November 7.
STREET GIST: Signing of 2017 budget in June, same old story? on Legit.ng TV
Source: Legit.ng