Money grows on trees: how to make millions on cashew farming in Nigeria!
Nigeria takes the 6th place in cashew nut production in the world at the moment. Nigerians make fortunes on cashew export every year. However, to be successful in this, you really need to understand how the industry works.
This post will reveal the results of the series of CRIN research on cashew that are known to have led to better seedlings and boost in cashew yield!
Buy cashew nuts and everything you need for cashew farming cheaper on Jiji!
Install free updated Jiji app now - get maximum convenience while shopping on Jiji!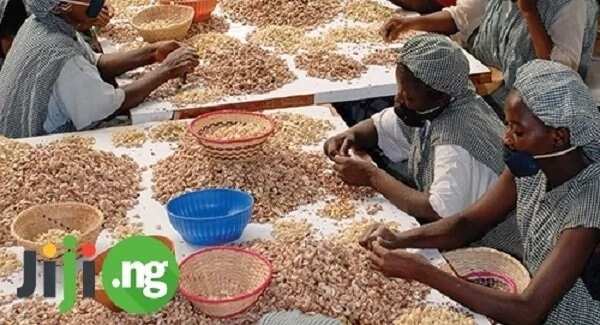 Importance & benefits: 4 high-demand products made out of cashew
When growing cashew, you can earn on several different foods at once:
Cashew Apple or false fruit: it is a great product that you can dry, can, eat fresh, or squeeze for juice. The juice can be further fermented into cashew wine (it's really loved in the Western Africa). Cashew Apples are used to make jams, and different beverages (both soft and hard).
Cashew wine: it is produced in a lot of Asian countries, as well as in Latin America. It is a yellowish hard drink with 6-12 % alcohol content.
Cashew nut kernel can be eaten in three different ways: fresh; roasted & salted; and as an ingredient in confectionery and pastry.
Cashew nut shell liquid (CNSL): it is an indispensable raw material (used for phenolic resins and friction powder in automotive industry;
in mouldings,
acid-resistant paints,
foundry resins, polishes, enamels and black lacquers for embellishing crockery,
and as insecticides and fungicides; in treatment of various diseases like leprosy, elephantiasis, psoriasis, ringworm, warts and corns. More than US$10 million a year is spent on CNSL import.
If you are looking for a place to sell, choose №1 online-marketplace in Nigeria, Jiji: simply register as a seller for free on one of TOP 5 sites in Commerce & Retail category according to WAMAS with a visit index of 7 mln per month – this will be a great start for your business!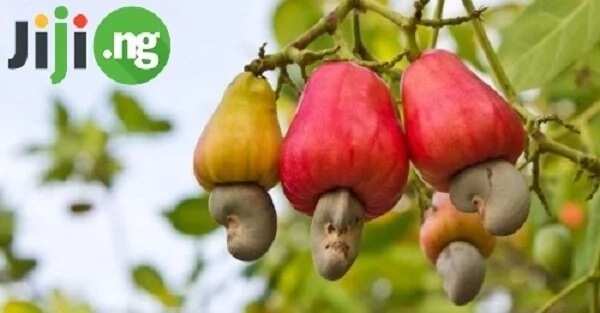 Establishment
Cashew plants self-pollinate and cross-pollinate themselves to produce cashew seeds. Seedlings will be very different from "true to type" trees. Graft or air-layer the selected plants to have more of them.
Select the plants that grow and ripen fast. An average nut will weigh around 8-9 g with at least 1,0 density. The plants with yellow and grey-brown apples are considered to be the most resistant against anthracnose and will yield more crops.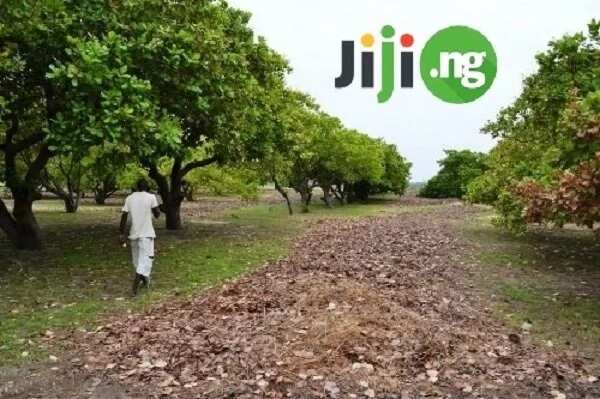 Planting
Carefully select your seeds before planting them – choose those that sink in water and plant them in an upright position into a special bag with light sterilized soil mixture. You can plant 3-4 seeds into one planting hole. The weakest seeds should be removed while the sturdiest are left to grow.
The seedlings are quite vulnerable and can suffer from Phytophthora root rot. The plant bags should have the depth of 350 to 400 mm since tap-roots develop quickly and bend around as soon as they reach the bottom.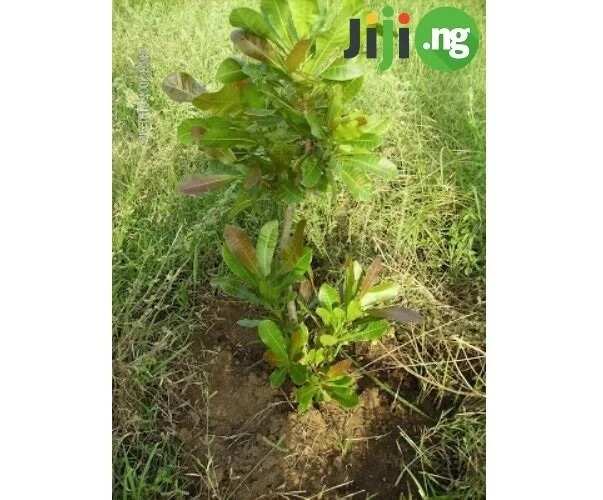 Grafting
The main grafting techniques are side grafting and wedge grafting. Start grafting when seedlings are about 3-4 months old and plant them out in the garden to stop the tap-root from angling.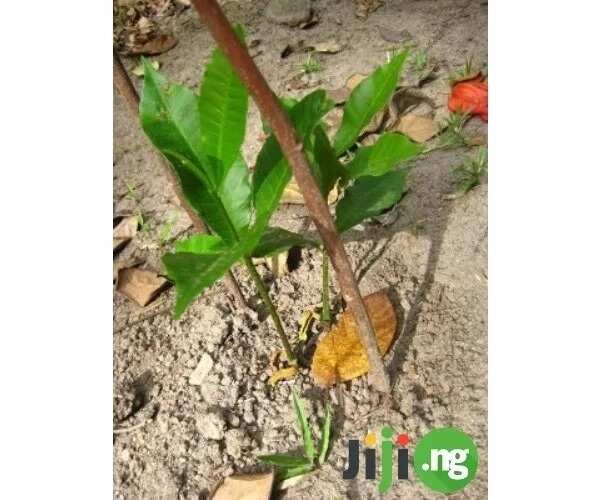 Seedlings
Cashew seedlings should be grown in the 45 % shade and hardened off prior to planting them out in the garden. Make sure you don't disturb the root system while you're planting. Support the young trees during the first 2 to 3 years to prevent them from being blown with the violent wind.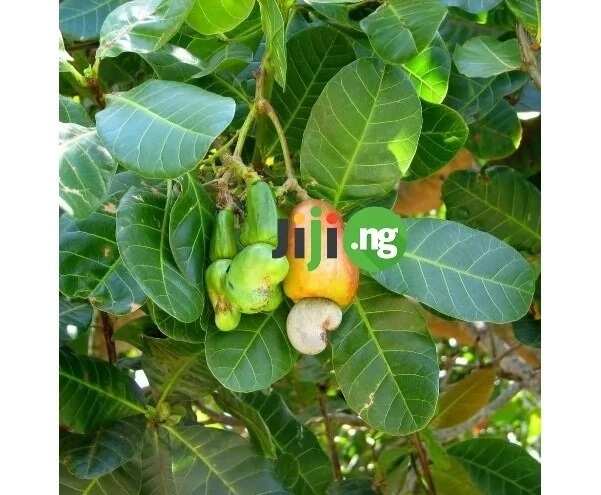 Planting distance
Follow the 8 x 5 m planting distance. The young trees will grow very fast in the first 3 years, so when their crowns touch each other, some trees should be removed to reach the permanent planting distance of 10 to 12 m. Remove the hanging branches in order to stop them from interfering with the harvest process.
You can enhance the growth of cashew trees via clonal orchards, fertilizing, and irrigation.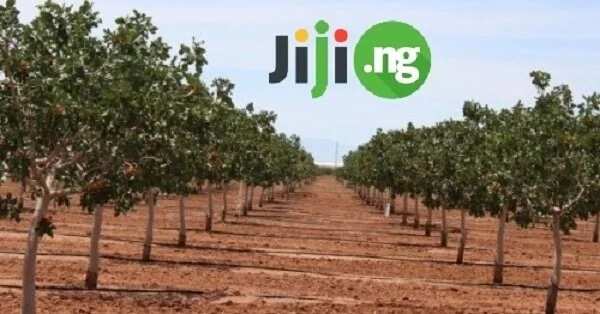 Fertilization
Nitrogen and phosphate fertilization are essential. Therefore, apply about 75 g LAN and 200g superphosphate per year of the tree life every year with a maximum of 750 g LAN and 2 kg superphosphate. To prevent zinc deficiency, spray 200 g zinc oxide/100l water over the leaves.
Besides, don't forget about inorganic pesticides & fungicide to control pest and diseases in Cashew trees.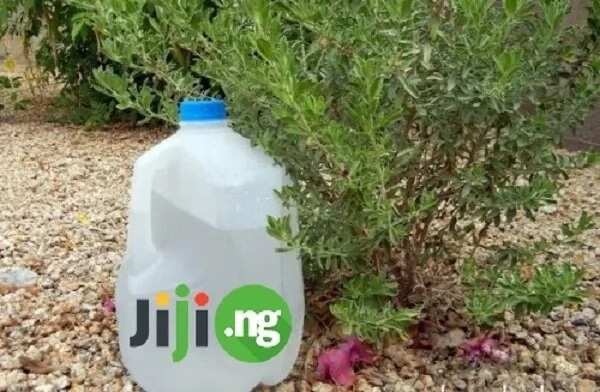 Machinery & equipment
This is an approximate list of machinery and equipment employed in cashew production:
· Power saw;
· Pruning saw;
· Motor mist blowers/sprayer pumps;
· Jembes;
· Slashers.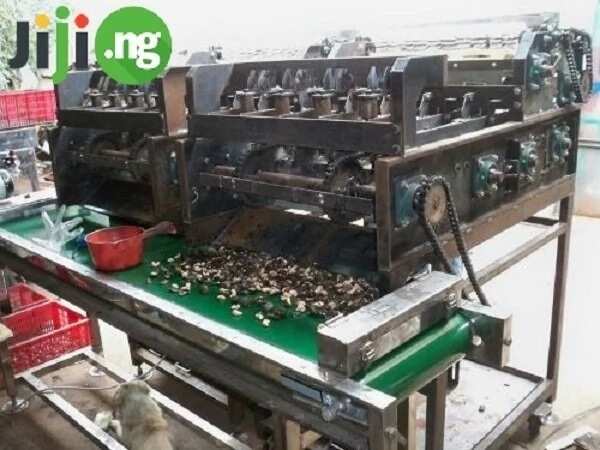 Flowering to harvest time
Blooming is greatly influenced by weather and it's different from tree to tree. It normally lasts for 3 months. If it's hot, the plants flower earlier. Male and bisexual flowers grow on one cluster. The flowers often become a victim of mildew, which should be carefully controlled.
Insects pollinate the plants and 6 to 8 weeks later the fruit develop. The nut is formed 2 weeks before the apple. Nuts must be harvested in the shortest time possible, especially if it's wet outside.
Dry the nuts carefully prior to the storage.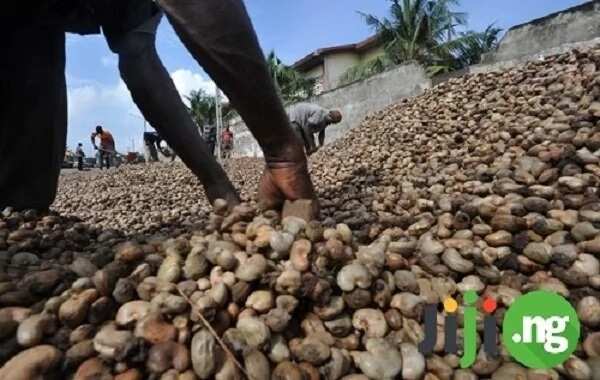 Irrigation
Irrigation is essential when young trees gain height. Since the root system is quite deep, the trees can last for months without being watered. Each adult tree must get 1,800 l of water every 14 days.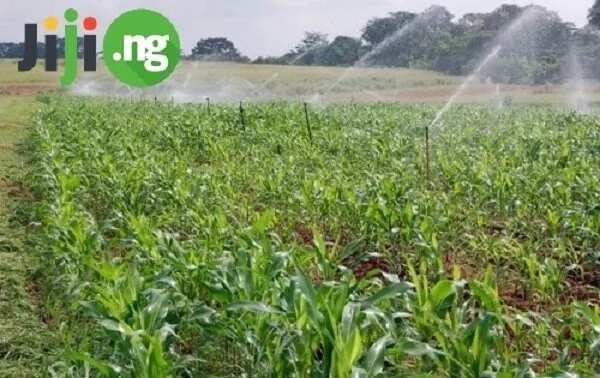 Weed control
Plant strips of grass in between the rows to prevent erosion. Don't forget to cut it on a regular basis.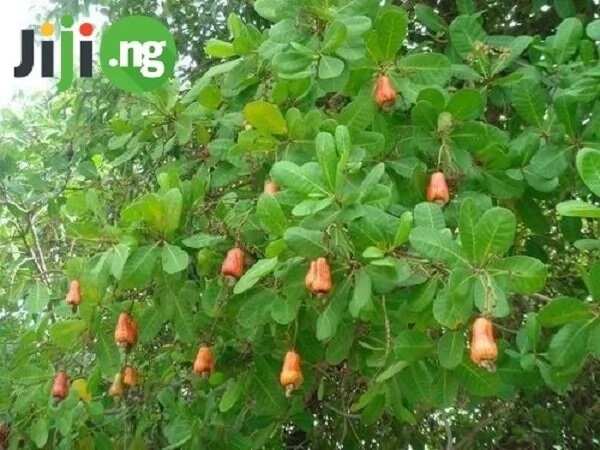 Processing
The aim of cashew processing is to get the sound delicious kernel from shelled nuts. Most present-day factories aim to receive the maximum number of nuts and the maximum amount of shell oil. Processing is normally realized in a number of stages.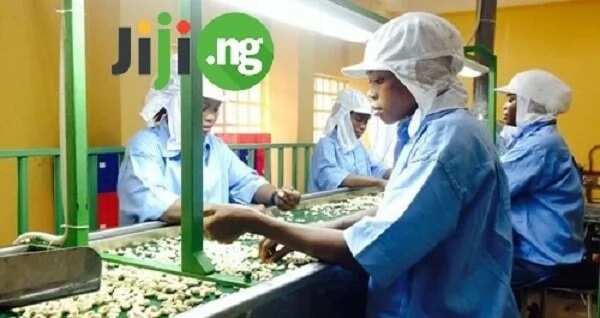 Sales
Export market: India and Singapore are main buyers of cashew nut produced in Nigeria. What's left goes to Europe.
Export price: the free on board (fob) export price of raw cashew nut is approximately ₦178,208.00/MT. However, if processed into kernels, the fob price could be four times higher!
Local price: The local price of unprocessed cashew nuts delivered in Lagos starts from ₦70,000.00 in the peak season and reaches about ₦120,000.00 when the season is over.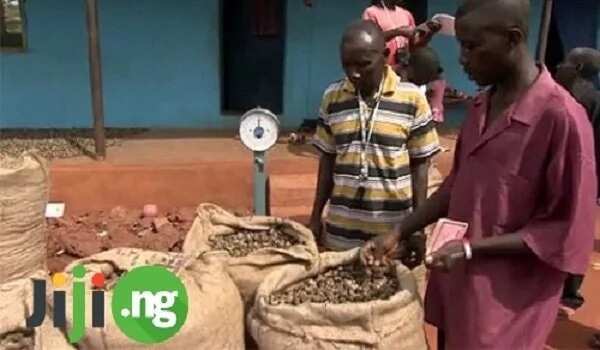 Expenses
The cost of starting up a one-acre cashew farm in the 4.5mx4.5m area (the equipment is not included in the list, since different cashew products require different machinery)
· Purchase of land - ₦70,000 (don't lease the land, pay for it at once);
· Land clearing - ₦20,000;
· Double ploughing- ₦6000;
· Purchasing of processed hybrid seed ₦100 each - ₦13,200;
· Planting and pegging - ₦30,000;
· Triple weeding - ₦45,000;
· Watering - ₦120,000;
· Total - ₦304,200.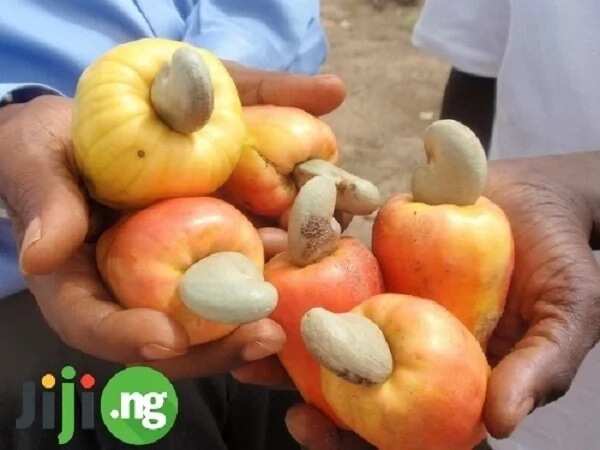 Find and buy everything you need for cashew farming on Jiji!
Install free updated Jiji app now - now, everyday shopping on Jiji becomes as comfortable, as it can be!
Source: Legit