Nigerian female native wears which fascinate men
It is nice to see that despite the numerous new fashion trends that keep springing up, female native wears have managed to remain relevant. They are worn to special events and for everyday life activities. If you also like Nigerian fashion, this article will be very useful to you as we will discuss the top essential wardrobe items that every fashionable Nigerian woman should own.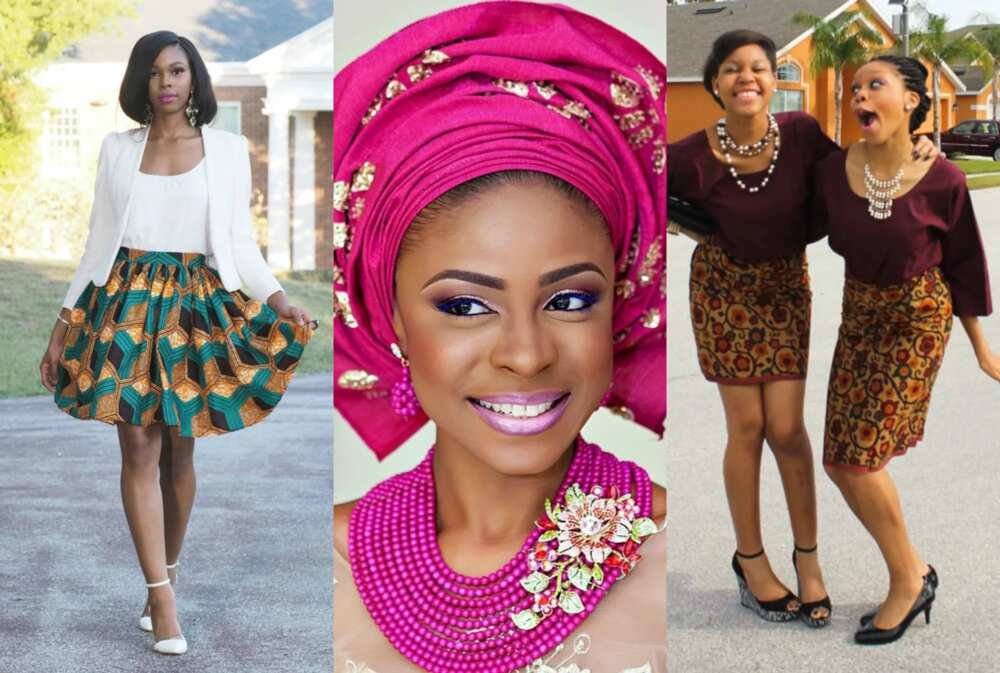 1. Gele
This headpiece perfectly complements the outfits of exquisite and fashionable women. It is tied from a long piece of cloth. This decoration is especially popular in the western and southern parts of Africa.
Gele is suitable for all age groups, so whether you are a mature woman attending church or a family gathering, or a young girl attending a party or event, you can totally rock a nice gele with your beautiful traditional attire. It is worn in both rural and urban areas. There are so many ways of tying gele, so one can easily choose one that fits the event at hand.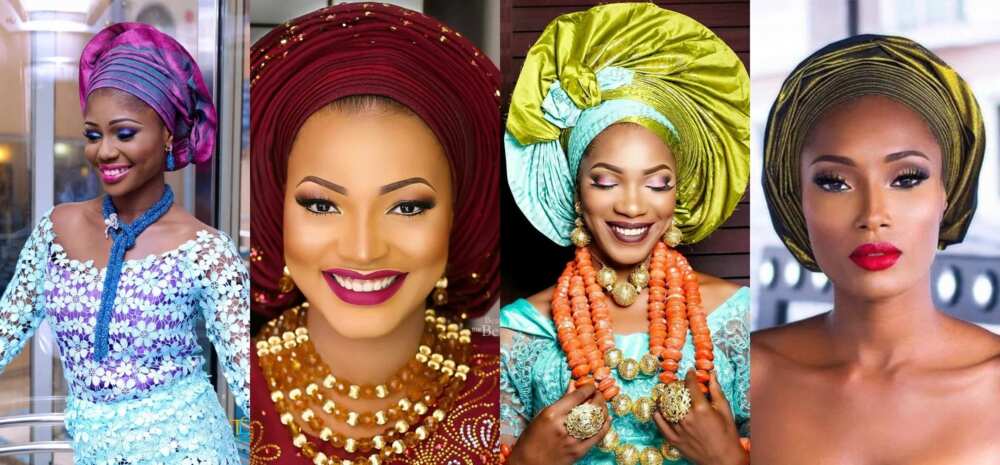 Some tribes use gele as not just a beautiful accessory, but also to pay tribute to traditions, emphasize belonging to a particular ethnic group or religious beliefs.
Tying this beautiful headdress could require a lot of time and energy, but you can be rest assured that the result will be pleasing.
You can accessorize your gele with beads, sequins and multi colored tissues; you can also make a beautiful rose out of the gele fabric. The possibilities of this particular item are only limited by your imagination.
READ ALSO: Latest gele styles and how to tie them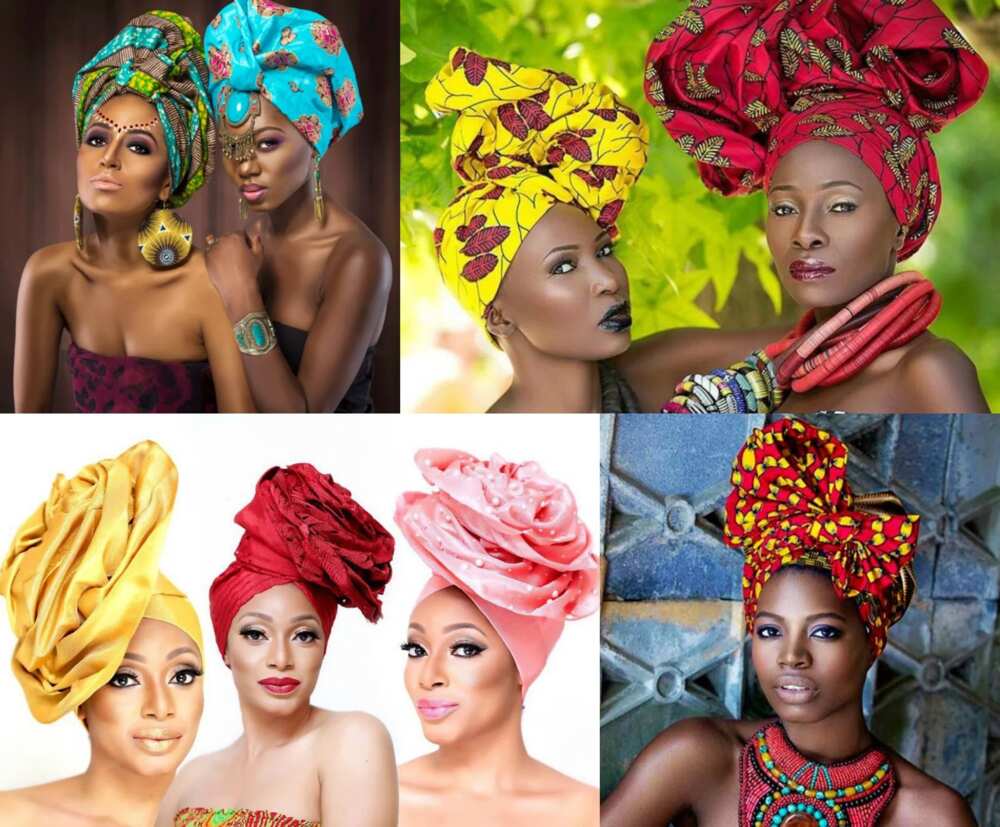 2. Iro and Buba
This traditional outfit is often made from beautiful lace, Ankara and cotton fabric. They are especially popular in the west of Nigeria. In most cases, the styles are kept simple with little additional details. The neckline is kept round and the sleeves are long. This style allows women hide the flawed areas of their figure and it is usually loose fitted. However, there are lots of exceptions to the rules of sewing the iro and buba these days; designers are coming up with a lot of innovative ways to completely customize these native wears.
In any case, this outfit will emphasize your femininity and help you attain a refined and elegant image. There are many options that allow a lady look fresh and young.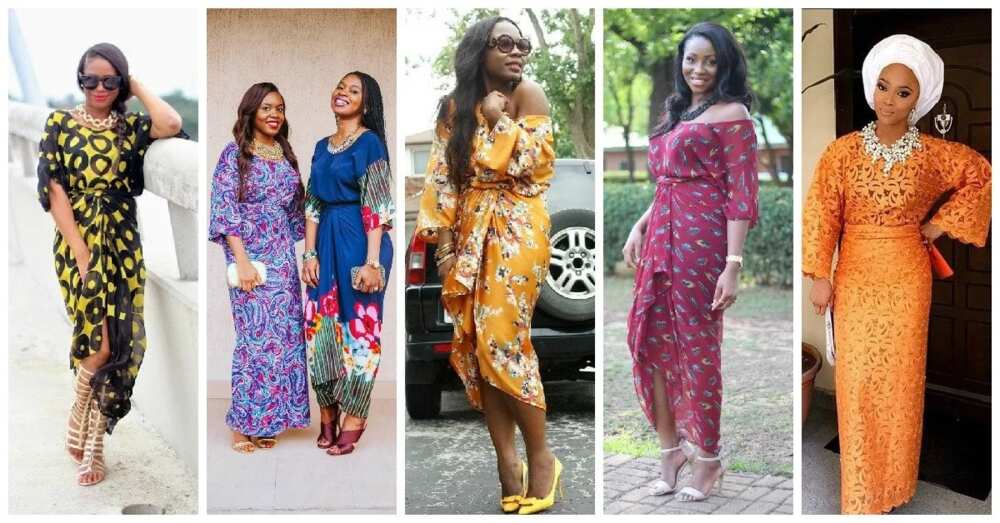 3. Ankara top
Ankara fabric offers unlimited possibilities when it comes to making Nigerian traditional wears. Its bright colors and unusual patterns can bring a festive atmosphere to even the dullest and most boring day.
Different styles of tops with different sleeve length, neckline and shape of decollete area can be made out of ankara. There are also tight models that emphasize the beauty of a slim figure. If you would like to hide some of your shortcomings, simply choose a free model. People who have flat tummies to show off can even go for crop tops made from this fabric.
For a very attractive and feminine look, ladies can wear ankara tops with open shoulders, lots of frills, unusual shapes and flowing waves of fabric.
To create a beautiful combination of such tops, you can wear pants or skirts of similar colors or just go with a regular pair of jeans. This is a good option for daily activities or for a party.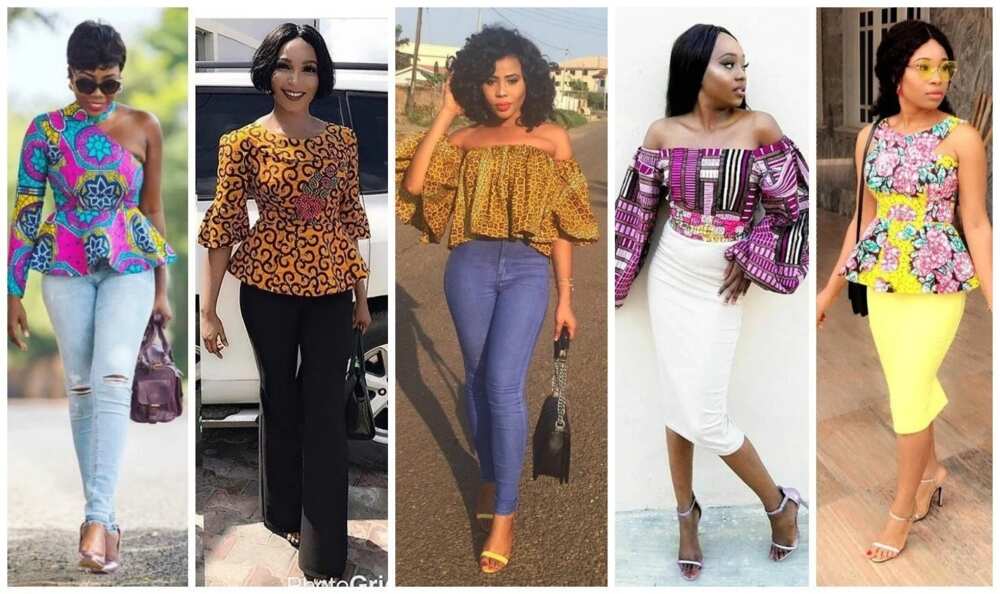 4. Ankara maxi/midi skirt
Being one of the most feminine elements of the wardrobe, long skirts, or as they are also called, maxi skirts, are loved by most girls, regardless of their figure and height. They are a great alternative to trousers and can successfully mask the imperfections of a woman's figure by making it visually slimmer; they also add a chic touch and elegance to almost any image.
This item can be found in the latest designer collections, it comes in different varieties of shapes and colors like flay, heavy, restrained or playful; these models are all lovely to behold.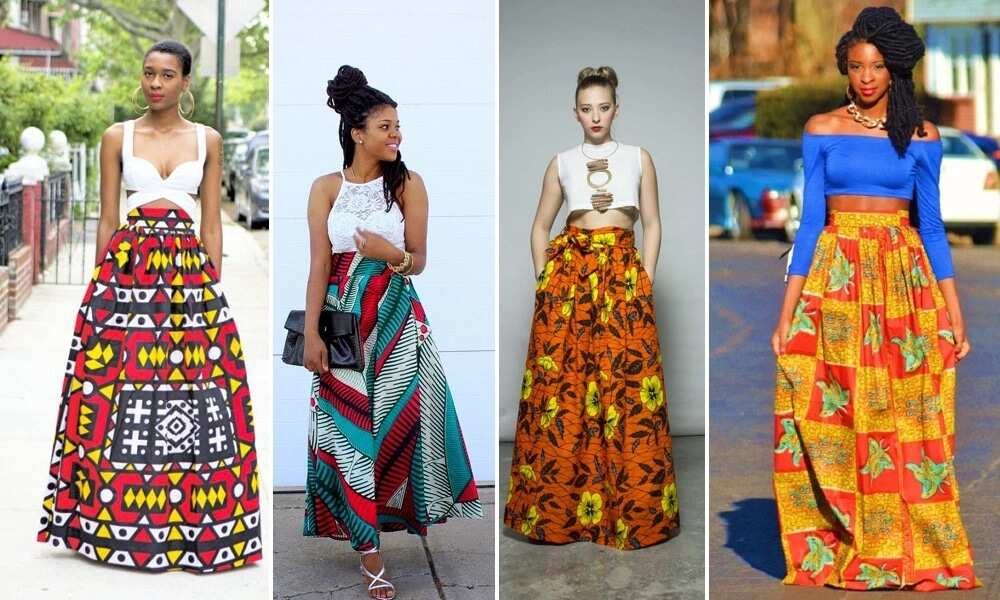 When choosing a style and color for a maxi skirt, it is recommended that you put the wearer's figure into consideration.
Women with wide hips should go for dark colors and floor length skirts that will make their thighs look narrower.
Tight long skirts with high waistline will balance the figure of a woman with a lush chest and broad shoulders.
If a person has narrow thighs, they can safely choose a pleated lush skirt. It visually adds volume to the hips.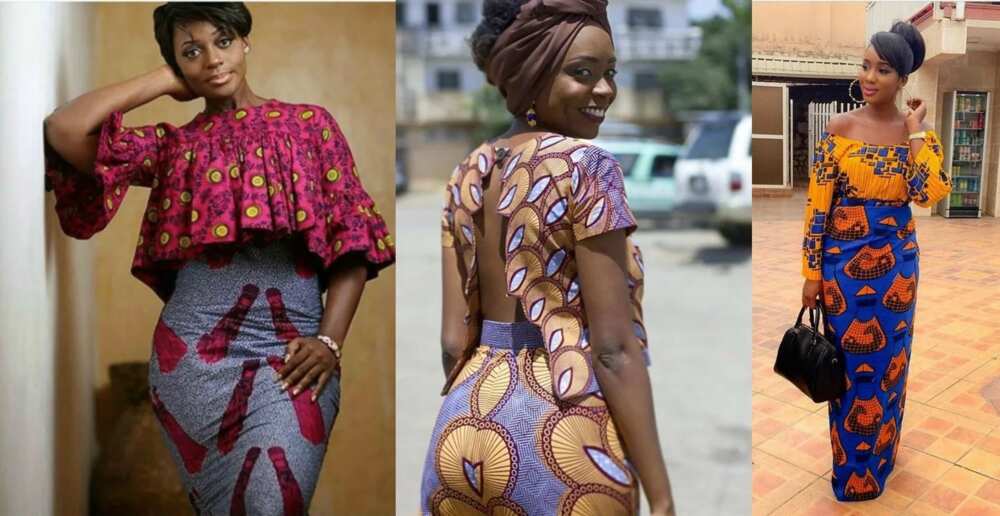 5. Ankara dress
Regardless of the contemporary fashion and style trends sweeping the fashion industry, the requirements for women's dresses remain the same - they should be light, feminine and comfortable. An Ankara dress that gently envelops the smooth curves of the body and starts widening from the knee line is ideal to pull off a fashionable look.
At first glance, it may seem that Ankara fabrics all look the same; but stylists has proved to us that one can take advantage of the various patterns of Ankara to create so many unique styles.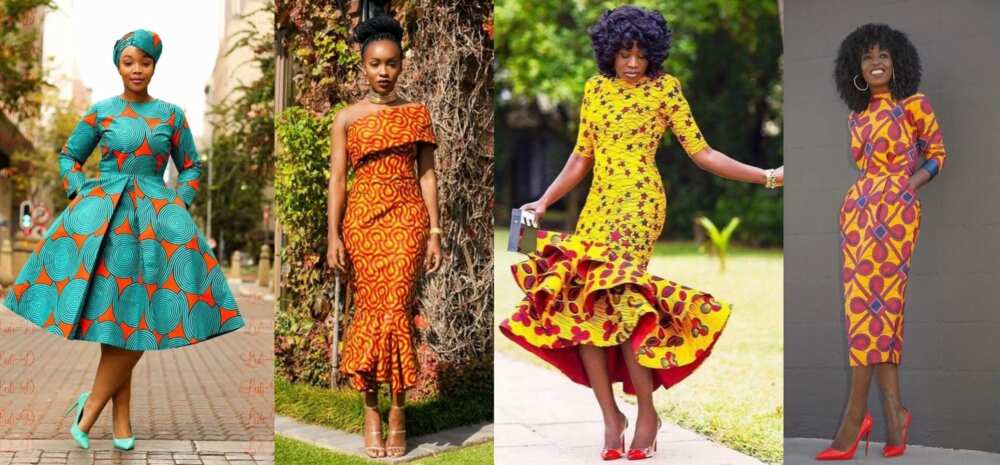 The main attractive features of Ankara dresses are their unusual design and bright colors. The soft fabric nicely covers and complements the chest, waist and hips of women. The lower parts of such dresses often greatly expanded and take different forms. You can also make styles with free cuts, mini length and many other variations.
The top of the dress may be made without shoulders or sleeves and with straps across one shoulder or neck. This draws attention to the beautiful outlines of the neck and decollete zone.
In addition, you can add deep cutouts with unusual shapes, asymmetry and various weaves or inserts made of lace. Such models come out looking quite original.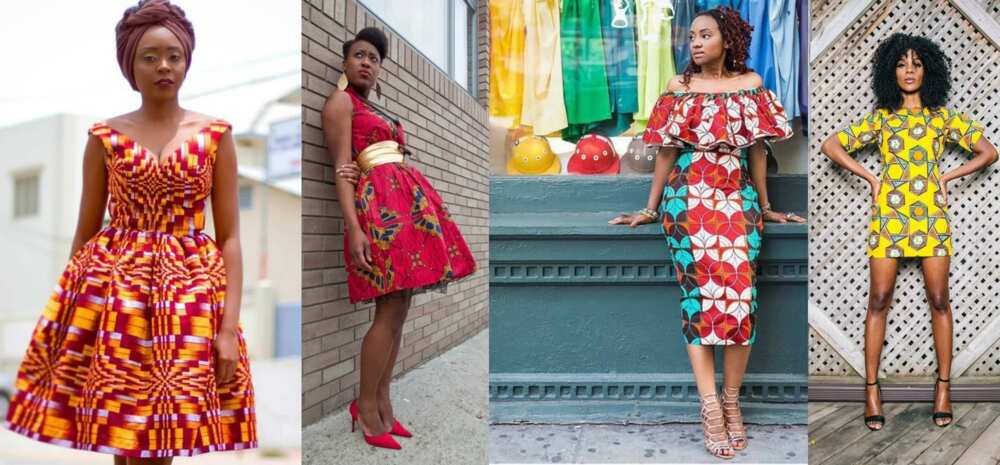 6. Blouse and wrapper
We have already talked about skirts and dresses, but there is another style that cannot be forgotten when discussing beautiful feminine traditional attires - the blouse and wrapper. To get it, you just have to wrap the fabric around your waist. The wrapper and blouse can be made from the same material or simply harmonized in color and style. You can choose contrasting shades to create a bright and memorable composition. The people around you will surely appreciate your impeccable taste.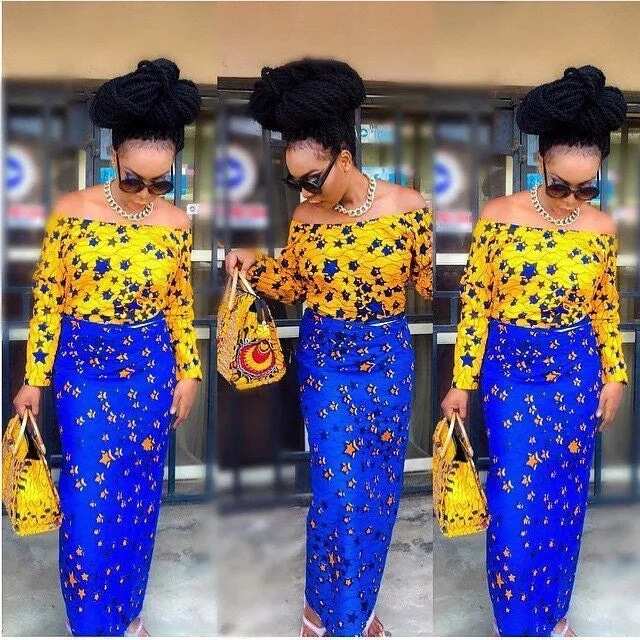 The wrap can be made in any length from mini to maxi. When selecting the length, you need to focus on the occasion and the beauty of your legs. If you have nothing to hide and want to walk with friends on a hot day, then feel free to show off your beautiful legs.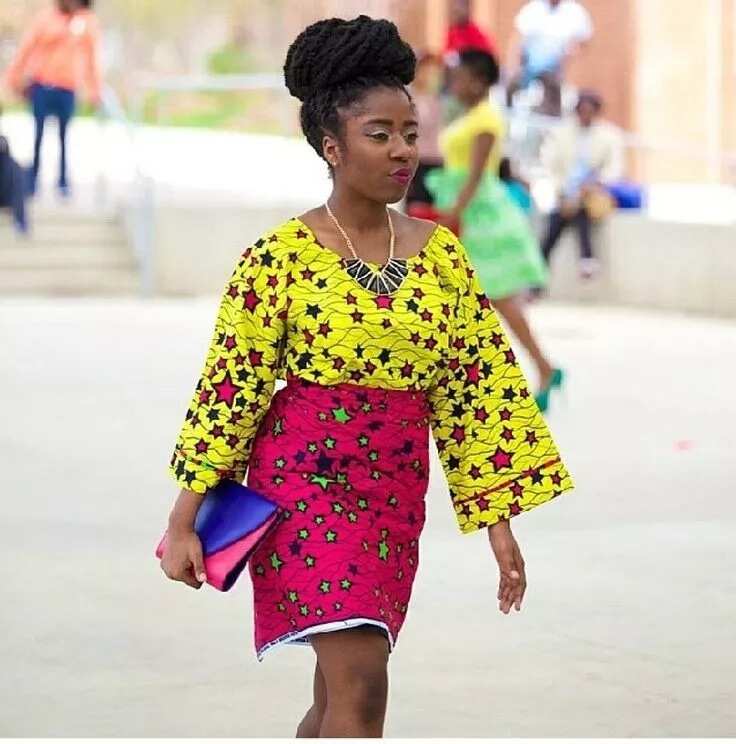 If you are attending a serious event, of course, it is better to choose a more restrained style. The wrapper can be made straight or with different folds, it all depends on how you want to tie it and whether the fabric can maintain an unusual shape.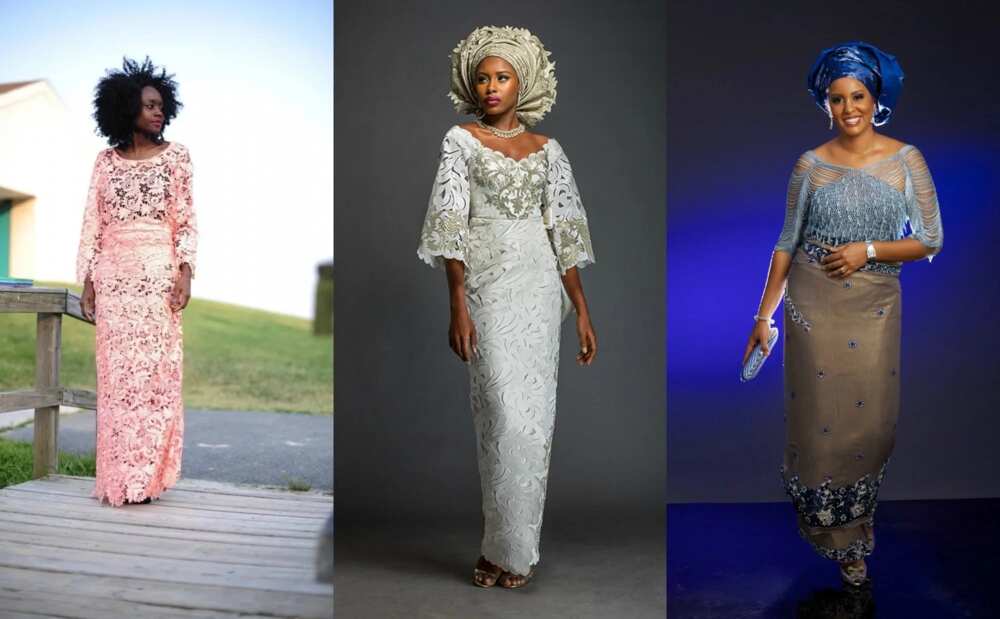 7. BouBou
This style is loved by fans of free cut; a lot of ladies feel very comfortable in BouBou. Because of its practicality, it can be worn in everyday life. Making this style out of expensive fabrics decorated with embroidery, rhinestones and fabric patterns will give you a wonderful evening outfit. Even though this style is traditionally worn by married women, young girls also find modern stylish options.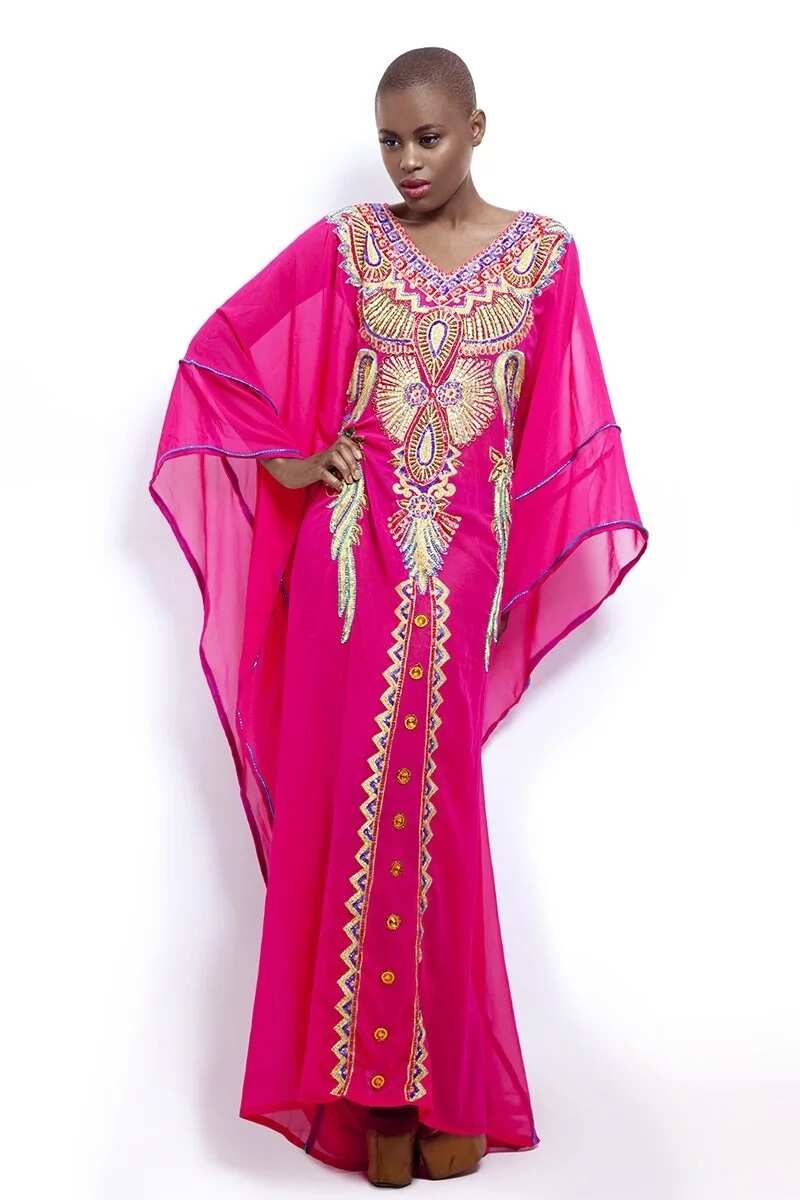 8. Aso Oke
The aso oke is traditionally worn by Yoruba people; it is a special fabric used for sewing headdresses, blouses, skirts, capes and many other items.
Attires made from aso oke are often worn at weddings. Picking the right style and a combination of colors transforms women to very charming brides.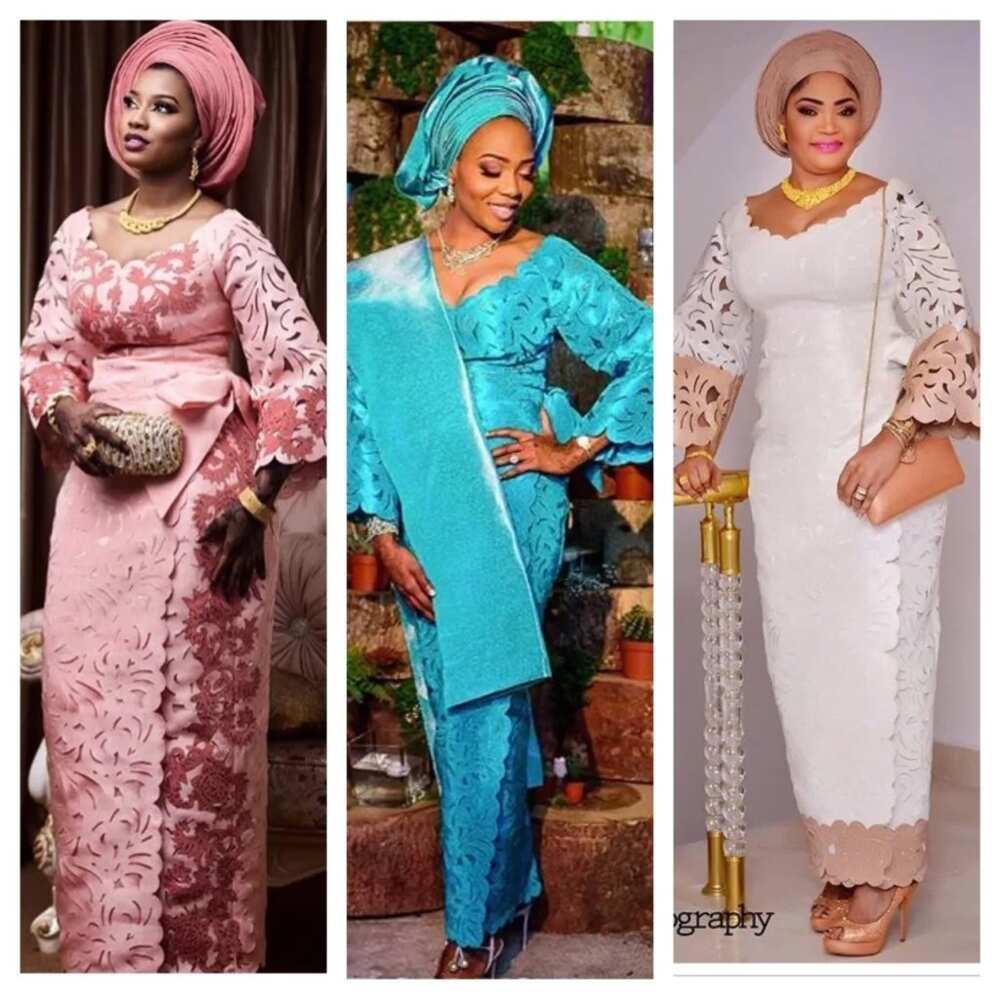 9. Atiku styles
If you want to relax and forget about bright colors or difficult styles for a day, while also bringing comfort and harmony to your life, then this is one fashion option you should choose. In most cases, the Atiku fabric comes in calm, soft colors that are perfectly for everyday use.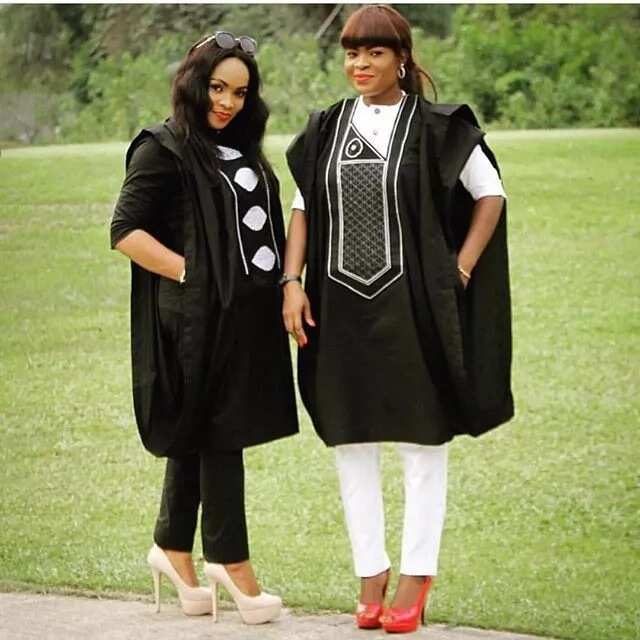 10. Kaftan styles
Kaftans are free gowns that can allow you look feminine without sacrificing comfort. The simplicity of the style is completely compensated by the bright patterns on the fabric. The Kaftan can be worn separately or combined with pants. Some women buy such clothes in order to move freely, others do so to attract attention. In any case, you will get a lot of benefits.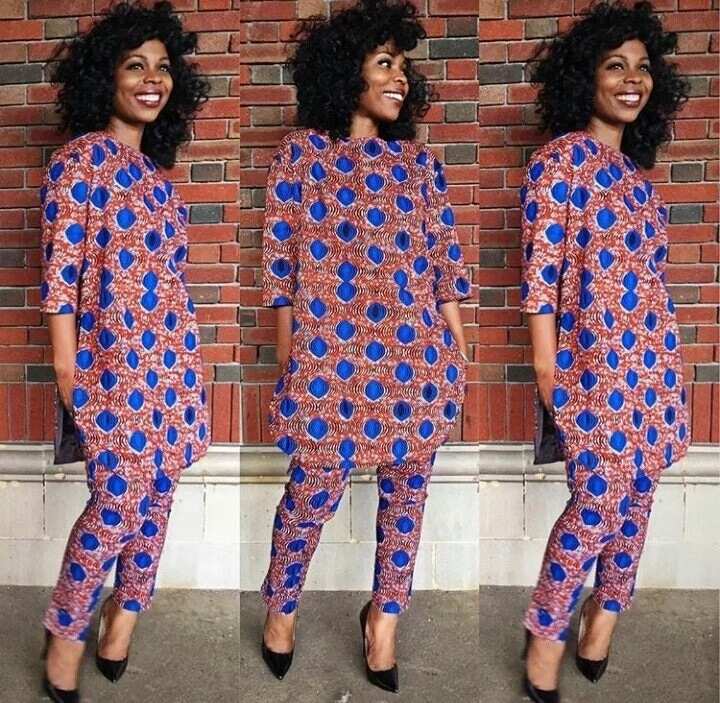 It is extremely important that Nigerians do not forget about their roots. Native styles and fabrics not only look amazing but also play cultural and historical roles. Fashion designers of these days can always find ways to give them modern features and create stunning outfits so you can always look amazing and attract the attention of the people around you.
We hope that these pictures and information about Nigerian traditional attires were useful and inspired you to replenish your wardrobe with traditional clothes. Legit.ng wants every lady to look attractive, bright and elegant while keeping in touch with the customs of her country.
READ ALSO: African print jumpsuit styles for Nigerian fashionistas
Source: Legit.ng