In 2016, the current Inspector General of Police was appointed after receiving approval from Muhammadu Buhari. He took over the post from Solomon Arase who had to leave office after he reached the maximum age permissible for civil service - 60 years. Before his appointment, the current IGP served in the Force Headquarters in Abuja. Continue reading to find out more interesting facts about him.
Education, career path, and personal life
The current Inspector General of Police is Ibrahim Kpotun Idris.
He was born on January 15, 1959 in Niger State.
He obtained his primary and secondary school education in Sokoto.
He has 2 degrees: a Bachelor's degree from ABU in Agricultural Economics and LLB in law from Maiduguri University.
Ibrahim Idris attended various courses in educational institutions for policemen. His classes were devoted to natural disasters, strategic research, leadership, reform, reorganization of police departments and upgrading of skills.
In 1984, he became an assistant to the superintendent of the Nigerian police.
During the period between 1986 and 1987, he dealt with issues of criminal actions and traffic in current Zamfara state.
In addition, between 1987 and 2004, he served in the mobile police forces.
He was also Commissioner of Kano State Police in 2011-2013.
In 2012, he served as a mentor at Defense College, Abuja.
In 2014, he was appointed commissar of police headquarters of Nigeria.
In 2015, he joined the command of Kano State and was involved in holding national elections.
Prior to his appointment to his current position in 2016, he was an assistant to the IGP in Abuja.
He is married to Barrister Asmau Ndayako.
READ ALSO: Nigerian police uniform history: from green-grey to black-black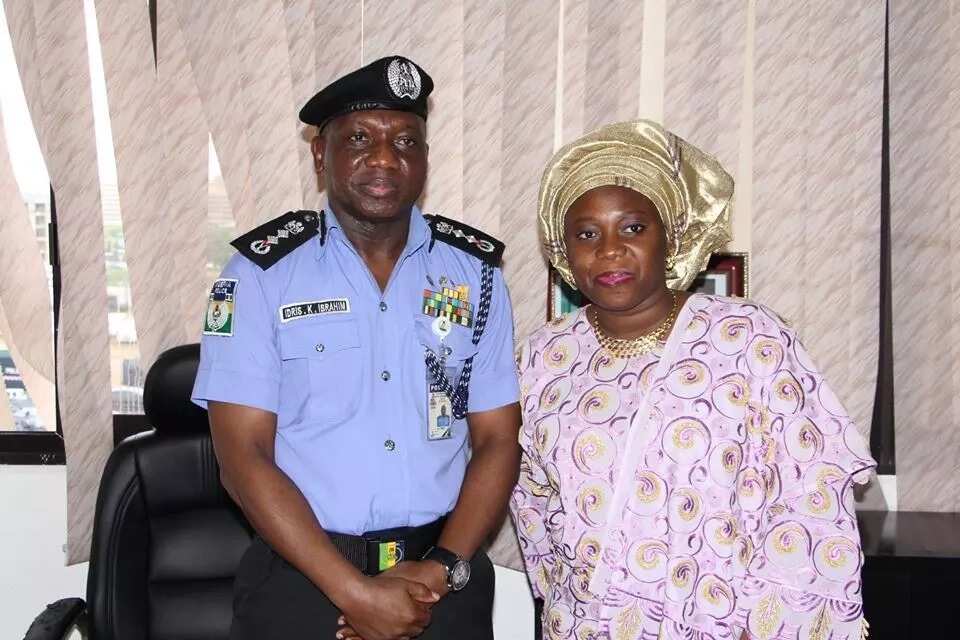 Foreign missions
In 2004, Idris was appointed to lead the Nigerian police force during a UN mission in Liberia. He served as coordinator of police operations in 2004-2008. Soon he was redirected to a new task in Timor Leste. He worked there as a deputy police officer from 2008 - 2011.
He was a mentor at the 2010 seminar of UN in Cameroon and considered issues of higher governance. In April - July 2011, Idris worked at an international police headquarters office supporting peace.
Awards
The current IGP has received several important awards. Throughout his career, his work was approved and encouraged, so his services to the police institutions are numerous.
His talent in planning, coordinating and implementing security operations during the Liberian elections in 2005 was very impressive; it got him recognized as an excellent coordinator and leader.
In 2011, he received one of the highest awards of Timor Leste - a "Medal of Merit" for ensuring stability and security in the republic.
It is also worth noting that the UN Secretary-General gave Ibrahim the post of a UNAMID commissioner, this is the first time such a case was recorded. However, he rejected the offer in order to ensure stability during the 2015 elections in Nigeria.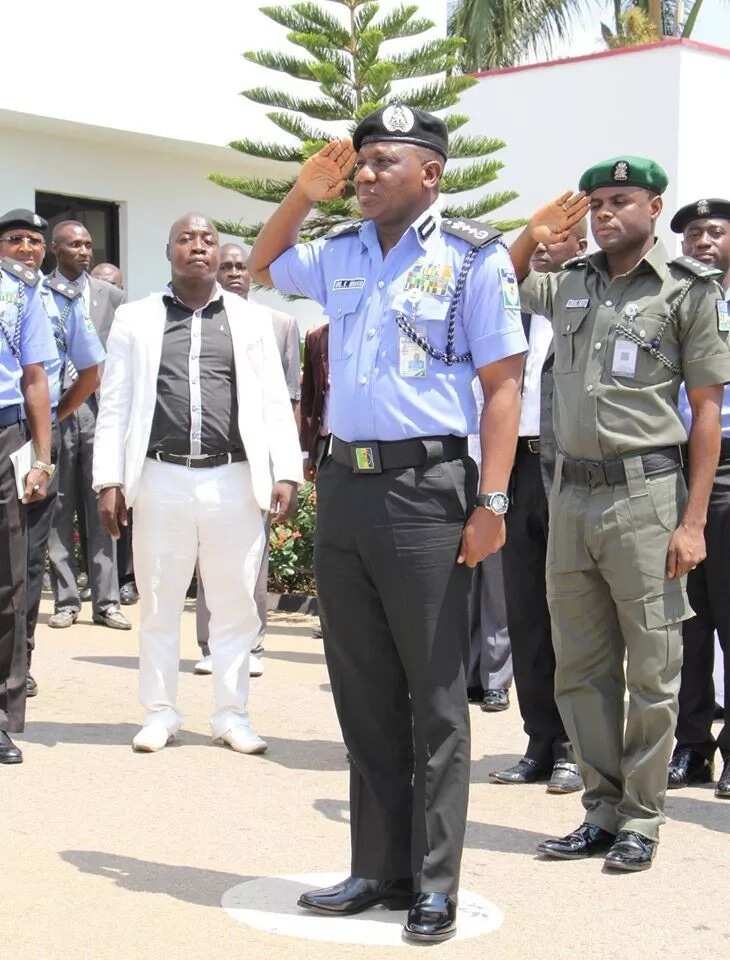 On what he promised to work on
Having received the post of IGP in 2016, Idris promised to focus his attention on several important tasks that could improve the works of the police departments:
To make police institutions responsive and change the service for better in order to meet the needs of citizens.
To make reporting transparent, objective and ensure a strict adherence to rules.
To organize police units to actively combat corruption amongst public figures.
To provide the police with affordable, comfortable housing, as well as equipment and uniforms.
To perform payment of wages in a timely manner.
To open forensic laboratories in 6 zones of Nigeria.
To establish operational centers for police teams in all regions.
To maintain and replenish the criminal base in order to have reliable information about all police stations in Nigeria.
Restructuring and reorganization of special units dealing with issues of robberies.
To optimize the work of special police departments.
To provide command posts for female officers.
Idris said that as the head of the police force, he plans to manage this institution, focusing on internationally recognized values. He claims that he wants to make this organization accountable and holistic, paying attention to issues of respect, compassion and, of course, protecting the streets from crimes so that representatives of each neighborhood or community can feel safe. His team will do everything possible to provide the best service.
At the moment of his appointment, Arase officially introduced his successor and said that Idris would certainly cope well with the duties assigned to him. It turns out he was right.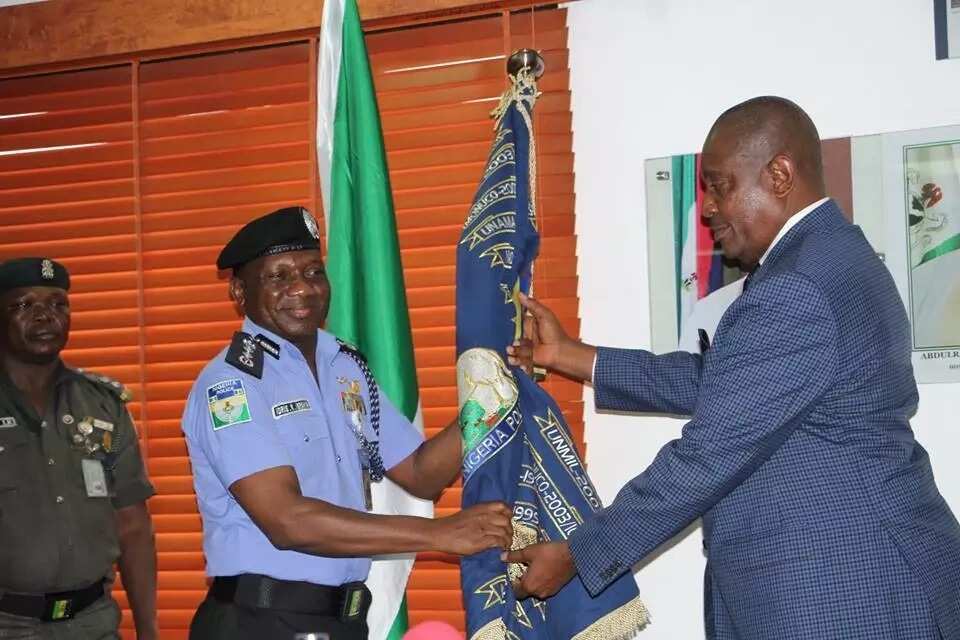 We hope that the information about the life, goals and achievements of the current IGP in Nigeria were interesting to you. Let's wish him good luck on his complex post; with an effective police system, Nigeria will really become a safe and prosperous country.
READ ALSO: Who is current secretary to the federal government of Nigeria?