Legit.ng wins award as most outstanding ICT-driven media in Nigeria at 2017 MCIT conference
Legit.ng has continued to blaze the trail as it was awarded the outstanding ICT-driven media organisation (online news media category) at the inaugural national media communication and information technology conference.
The programme which was held on Tuesday, October 31 at the Federal Polytechnic Ilaro, Ogun state brought together students, academics and stakeholders in the information technology industry.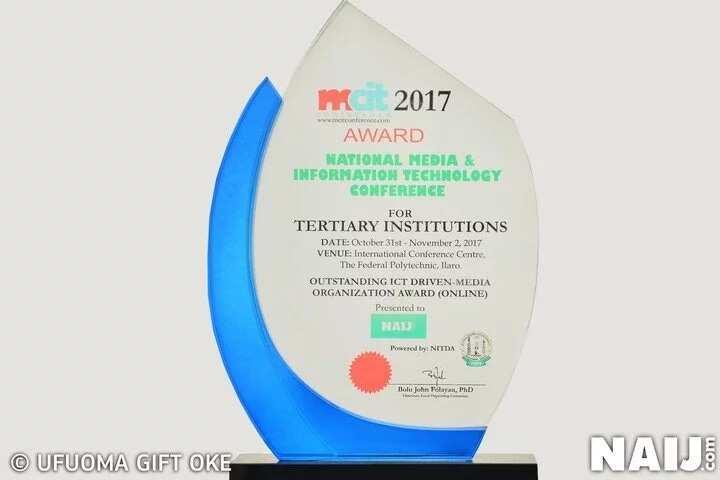 The conference witnessed presentation of papers by lead scholars and stakeholders particularly the director general of the National Information Technology Development Agency (NITDA), Dr Isa Ali Ibrahim who was ably represented.
The conference focused on the media and technology industry in Nigeria and the level of development it has attained. Speakers emphasized the need for its continued development as a way of diversifying Nigeria's economy and shifting its focus from an oil-centric one to a communication and information technology one.
At the presentation of the outstanding ICT-driven media organisation to Legit.ng, Dr Bolu Afolayan who is the head of department of the of mass communication of the institution noted Legit.ng's brilliant work in bringing news to Nigerians at a fingertip.
He also noted that important work Legit.ng was doing using videos to bring news to Nigerians and also getting reactions from ordinary people on national issues.
Folayan applauded Legit.ng's overall drive in using the informational and communication technology to provide information to Nigerians online and keeping them abreast of important things happening in the country.
Earlier, the Rector of the institution, Olusegun Aluko said that the Conference is the first ICT conference that involves all stakeholders – mass communication, electrical electronics and computer science trainers both from universities and polytechnics, as well as professionals on the same fields in practice.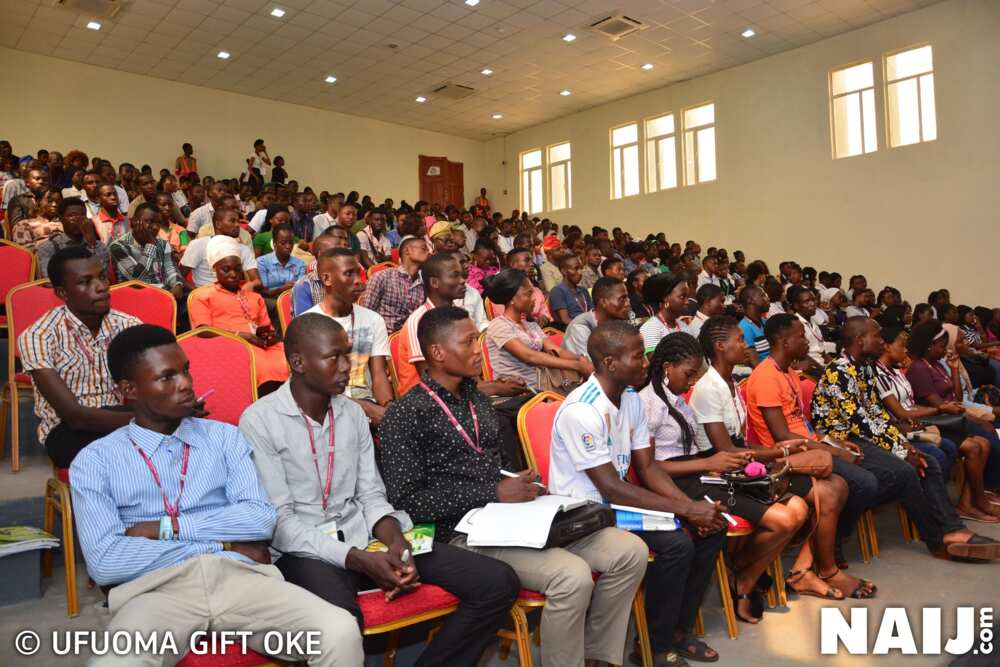 "We cannot continue to produce graduates that are not job-ready and graduates that cannot take advantage of technological developments and stand on their own after leaving school. To do this effective, there must be close collaboration between polytechnics, universities and media institutions," he said.
Dr Bolu John Folayan who is also the local organizing committee chairman of the conference explained that NITDA, being the coordinating agency for IT development in Nigerian thought it expedient to begin to harness in a coordinated way tertiary institutions can work together with media organizations and other professional institutions to take advantage of the ICT age.
Over 150 experts, academics, ICT administrators, computer scientists and journalists are in attendance at the plenary of the conference, which according to NITDA may be held annually.
Other issues to tackle at the three-day conference are: e-preneurship, multi-media technology and media convergence, information society and Nigeria, online publishing, media ethics and the internet, ICT training, online marketing, communication and ICT law, the social media, GSM as catalyst for national development and the challenge of town and gown collaboration in media and ICT in Nigeria.
If any police officer misbehaves with you, call any of these numbers - on Legit.ng TV:
Source: Legit.ng