How to make Greek yogurt in Nigeria
If you ever thought that making yogurt at home was a very complicated affair, you were gravely mistaken. There is nothing easier than that! All you need is clear instructions and the right ingredients. With our help, you will be able to learn how to make Greek yogurt in Nigeria yourself with just a few easily accessible ingredients, some time and patience. Check out this article so that you can make the best yogurt in Nigeria.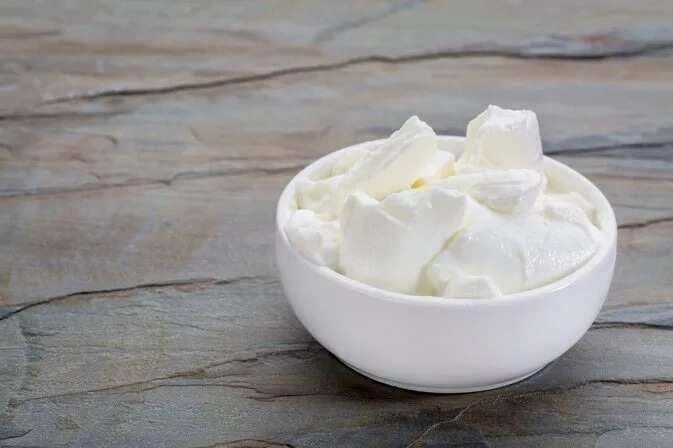 Greek yogurt ingredients
Despite what you might think, making Greek yogurt does not require any complicated or cumbersome equipment. We are 100% sure that you can find most of the instruments in your kitchen. As for the ingredients, they are also very simple and can be found virtually anywhere.
The only downside of making Greek yogurt yourself is the fact that you will be waiting around for quite a while. If that does not bother you, then check out the list of things you are going to need for this recipe: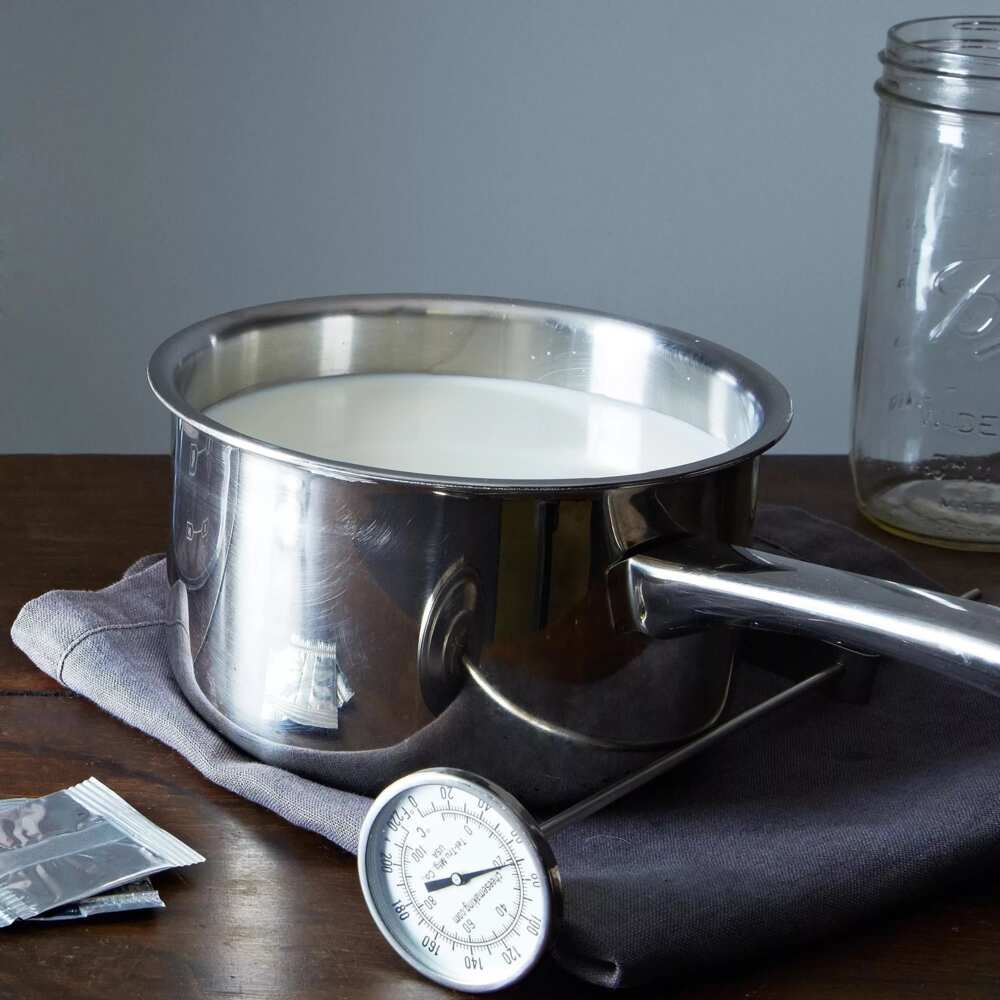 A large measuring cup (it should be heatproof and able to fit at least 4 cups);
2 tbsp. of live yogurt culture OR a packet of yogurt culture;
4 cups of fat milk;
A large saucepan (it should be able to fit at least 6 cups);
A whisk;
A cheesecloth/old clean T-shirt/yogurt strainer/tea towel (whatever you can get your hands on)
1/3-1/4 cup of powdered milk (optional)
Important:
If you are using a packet of yogurt culture, set aside 2 tbsp. of milk in a small bowl. You will be using that later.
This recipe uses four cups of milk. You can make more if you want, only it might be a little harder to deal with.
Once you have gathered all you need for making homemade Greek yogurt, continue reading and…
Get ready for one of the best Greek yogurt recipes out there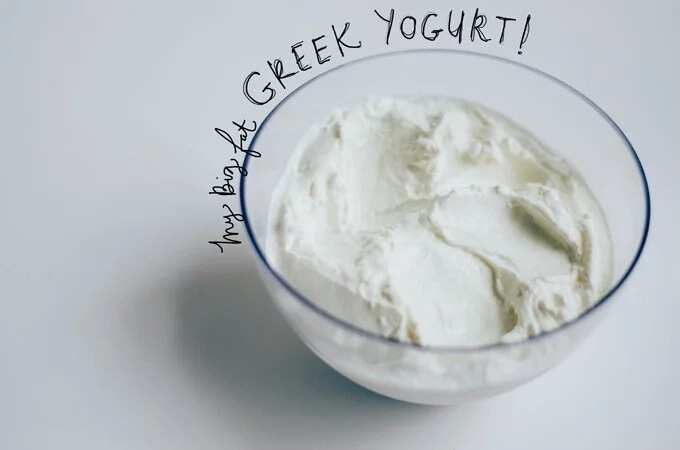 READ ALSO: How to make yogurt at home in Nigeria?
Step 1. Pour your milk in your saucepan and turn the stove to the hottest setting. You need to pasteurise your milk, and to do that, the milk has to be scalding hot. It should take from 3 to 7 minutes, depending on the initial temperature of your milk.
Step 2. As soon as the milk starts bubbling along the edges of the pan, move the pan away from the stove and turn the stove off. If you are using powdered milk, now is the perfect time to add it to the hot milk and whisk it all together.
Step 3. Cover your pan with a lid and leave it to cool for up to an hour. The milk in the pan needs to be cool enough for you to be able to touch it without burning yourself. If you have a kitchen thermometer, you can use it to check the temperature of the milk. It should not be higher than 50 °C.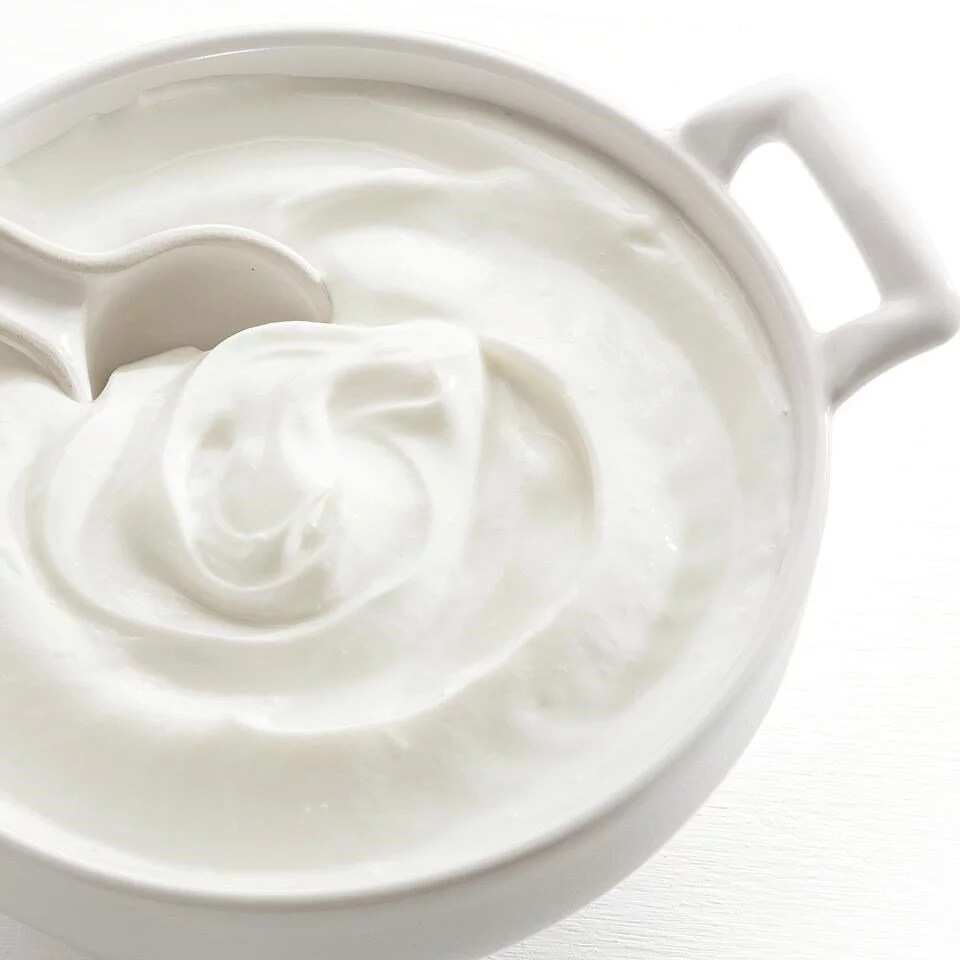 Step 4. It is now time to add the yogurt culture. If you are using live culture, you can pour it straight into the pan. If you are using packets, mix the contents of the packet with the milk you have set aside earlier and then pour it in the pan. Stir the mixture with a whisk and then transfer it into your measuring cup.
Step 5. Turn your oven on, set it to medium heat and place your measuring cup inside. Wrap it in a tea cosy or a towel, cover it with a lid (if you have one) and close the oven door. Now your biggest challenge is to make sure that the temperature of the soon-to-be yogurt does not drop below 50°C. You can use a thermometer to keep track of the changes. If you have a slow cooker, you can use that as well.
Step 6. Leave your yogurt in the oven for 4-12 hours. The amount of time your yogurt has to spend in the oven depends on the rate of fat in the milk. The fatter it is, the longer it will take. In the end, you yogurt should not be runny. If it is, leave it for a little bit more and do not forget to check on the temperature.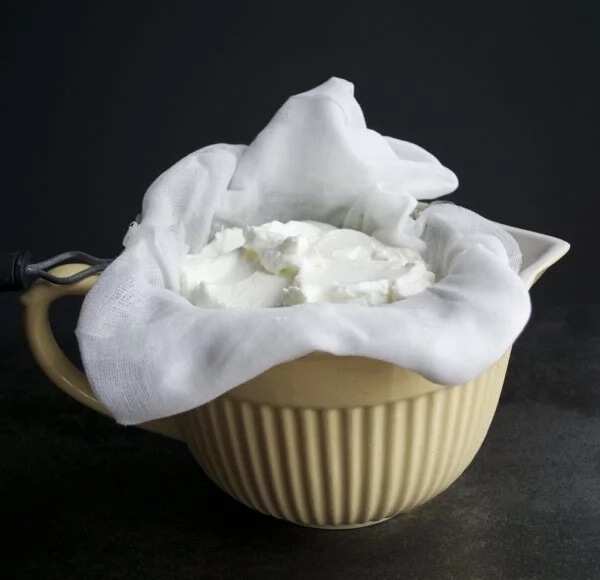 Step 7. When your yogurt no longer looks and feels like liquid, it means that it is time to strain it. Take your strainer of choice (T-shirt, cheesecloth or whatever) and stretch it over a bowl. You should secure the strainer with some rubber bands so that it does not move anywhere.
Step 8. Pour your yogurt onto your strainer. Carefully transfer the bowl to the fridge and let it sit there for a few hours. The longer the yogurt drains, the thicker it will be. Therefore, check on it from time to time to get the perfect consistency.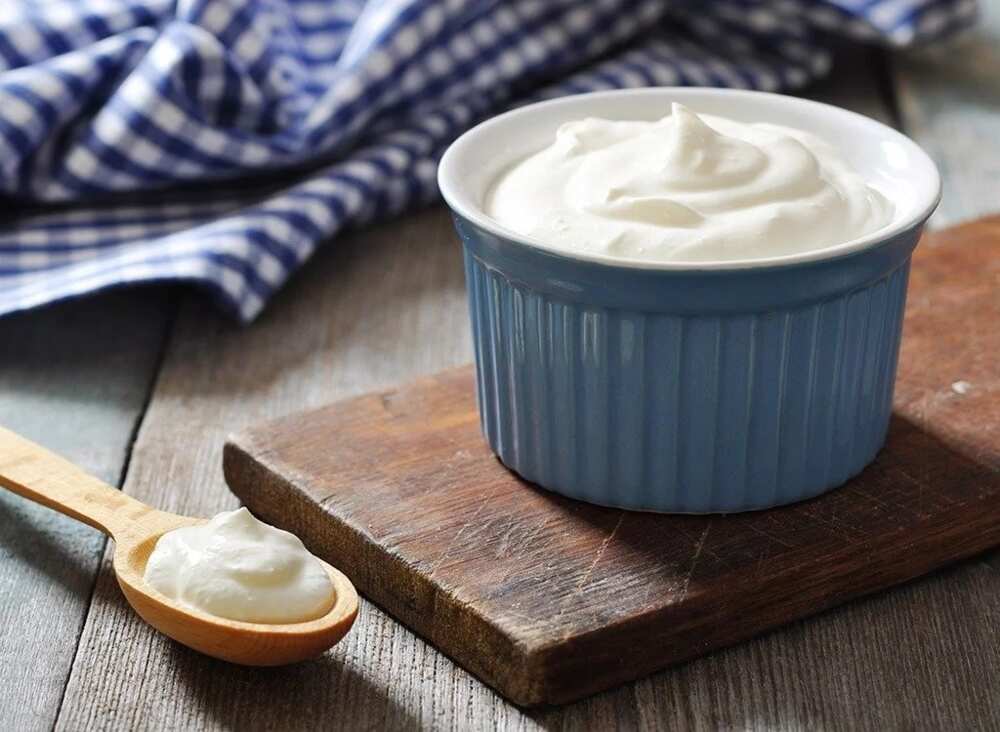 Step 9. After the time has passed, take your yogurt out of the fridge. Take off the rubber bands and remove the strainer from the bowl. Make sure you do not accidentally dip your yogurt back in the whey. Put the yogurt in a container and store it in the fridge. You can also use the leftover whey in other recipes you can find online.
Step 10. You can now enjoy your yogurt! If you keep it in the airtight container in the fridge, it should last you for up to three weeks. However, the longer it sits in the fridge, the tangier it will get, so try not to leave it lying around for too long.
And there you go, now you can make your own Greek yogurt in Nigeria. Wasn't it easy? This way, you can enjoy Greek yogurt without spending lots of money on store-bought version. Besides, all homemade things are always healthier and more delicious. So go ahead and give your yogurt a taste!
READ ALSO: How to make Nigerian doughnut?
Source: Legit.ng