Hot news: Cardi B and Offset engagement! Fans are shocked! Yes! She accepted the rapper's proposal. And now, all we have to do is wait for the big wedding!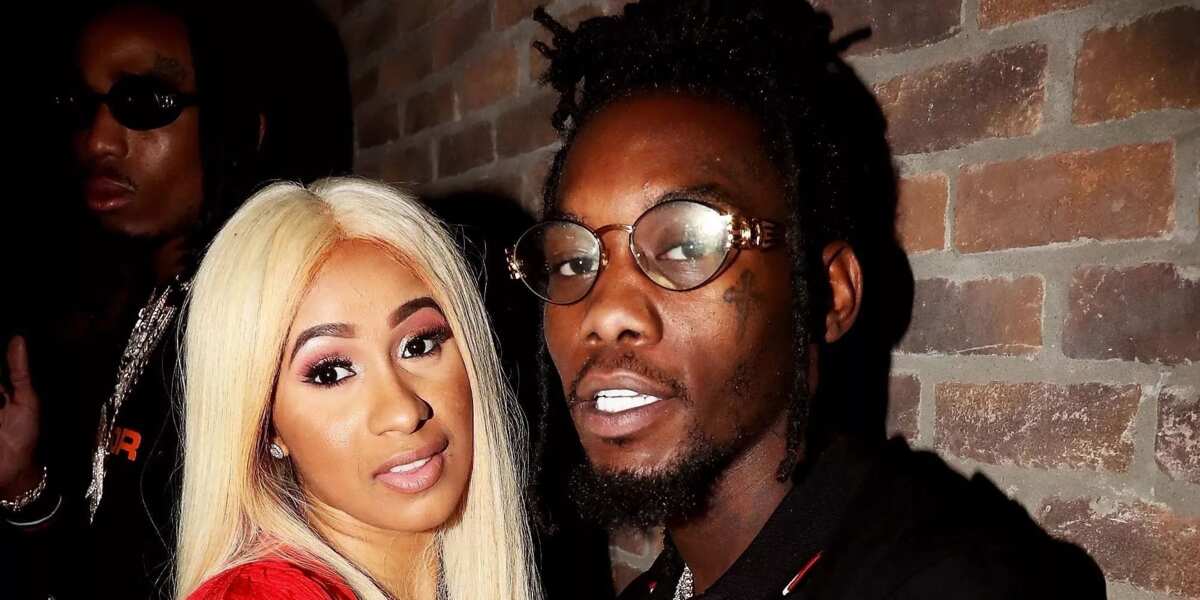 Cardi B and Offset get engaged
A few days ago Offset proposed to rapper, Cardi B. He did it on the stage of Power 99's Powerhouse concert which took place at Wells Fargo Center in Philadelphia. Cardi B was obviously deeply impressed, and she said: "Yes!" before the crowded hall.
The fans of the stars were delighted. Later, she wrote an emotional post on Instagram with gratitude to her beloved. The singer expressed her hope that she and her man will be together forever..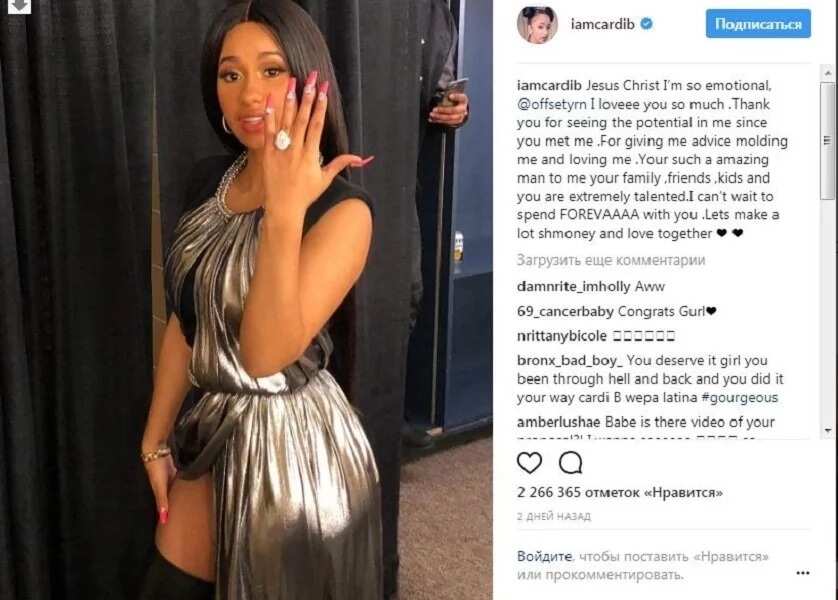 Cardi B also posted a short video on the social media platform where she proudly displayed her beautiful ring.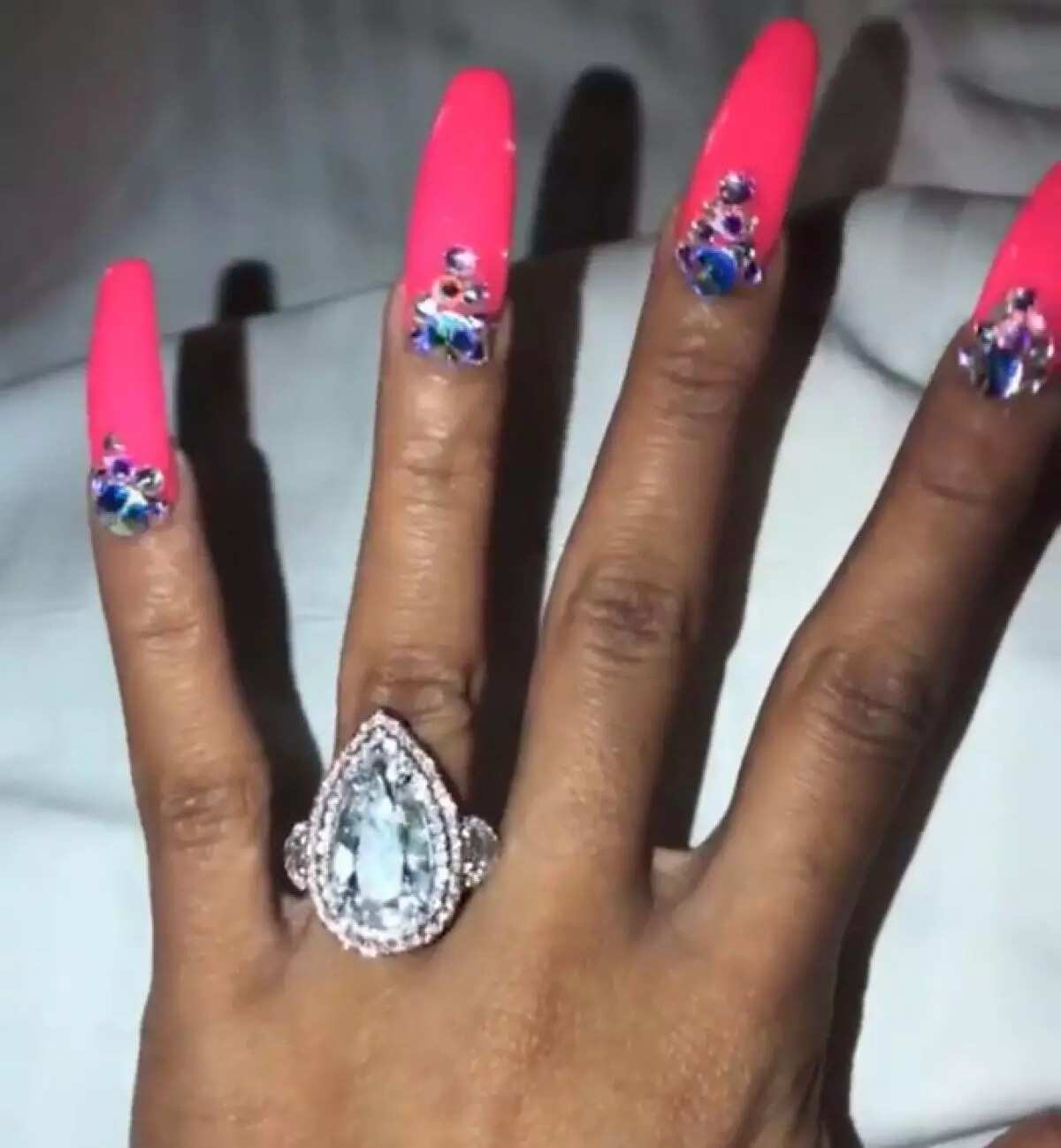 A week ago, the relationship between Cardi B and Offset seemed to be on shaky grounds, according to rumours. There were several reports about them even breaking up. This was contrary to the reports from a few months ago when some tabloids said the couple had been engaged all this while. Cardi B denied it all at the MTV VMAs.
READ ALSO: Aso Oke for engagement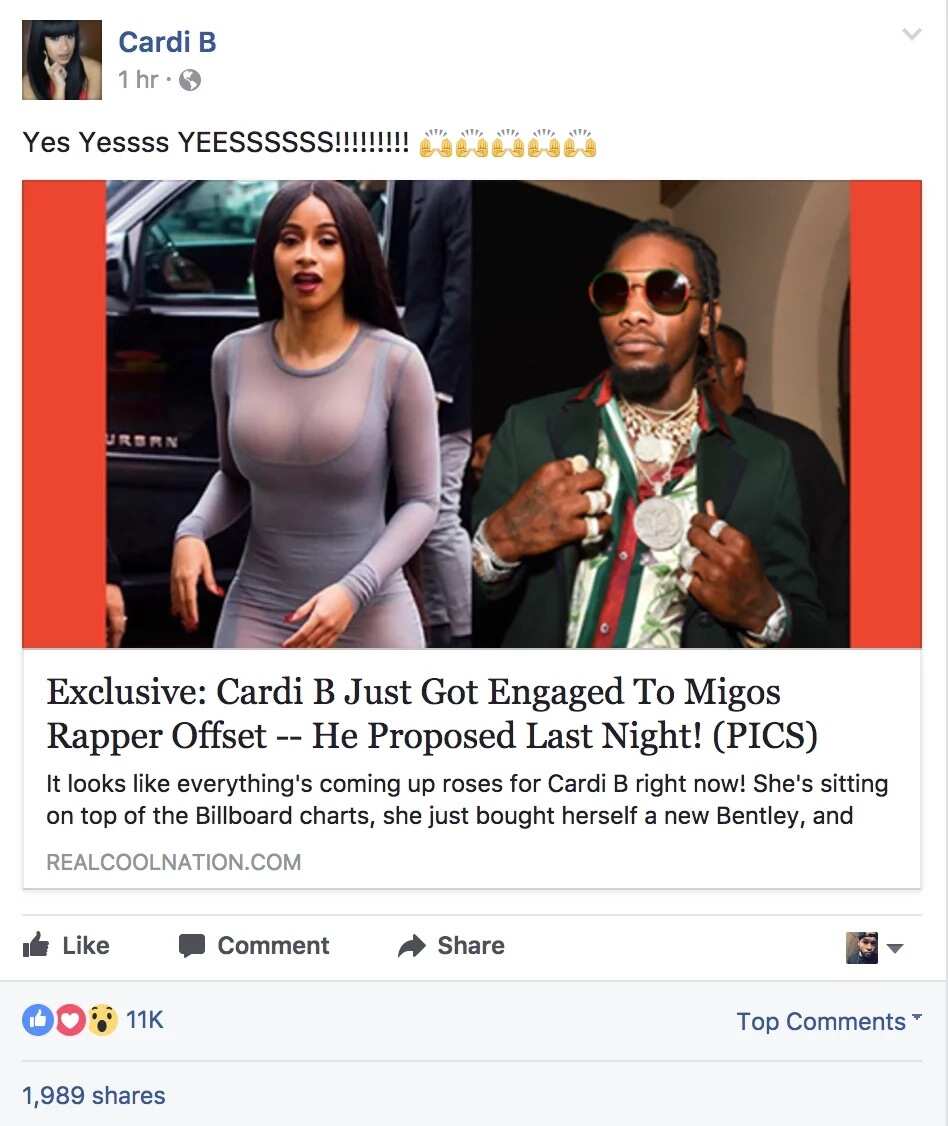 The star couple has been in the limelight a lot on the last few months. The rappers officially confirmed their relationship during the NYFW.
We congratulate the happy couple and look forward to a Cardi B and Offset wedding special very soon.
READ ALSO: Is Benita Ikeji engaged?
Source: Legit.ng