How to make bons snack at home
Some snacks are just too delicious to resist. Even if you know that they contain a lot of calories, you can't help but take another bite. Our country also has such an addictive snack and it's called Bons. Intrigued? If you'd like to learn the best Nigerian bons recipe, continue reading below!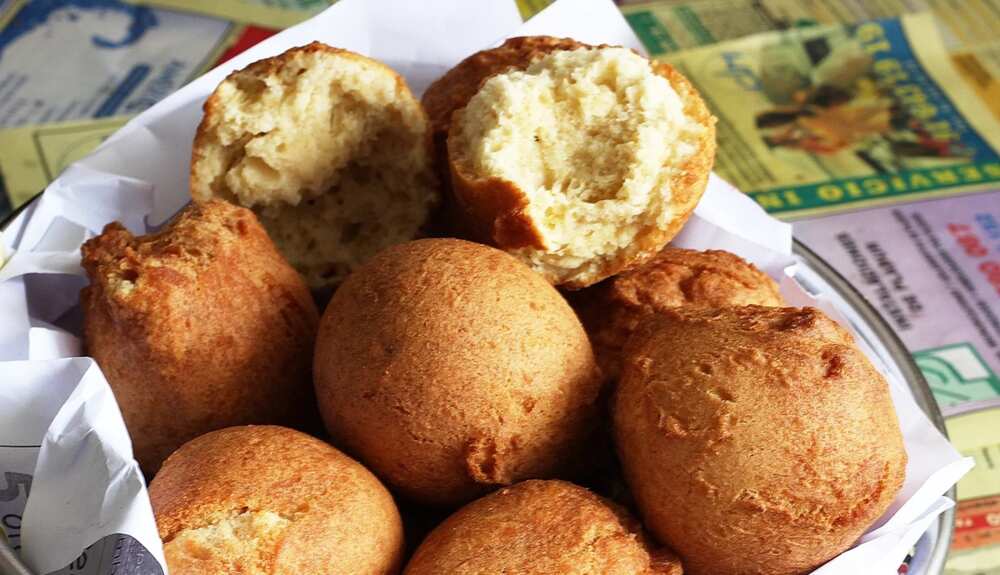 Bons recipe
Among all Nigerian snacks, buns, also pronounced as bons, are definitely one of the favorites. You can make them to eat at home, serve at parties, or give as little gifts to your friends and neighbors. Bons are also famous for being the "cousins" of another Nigerian snack. Puff Puff. When picking between the two, people who are trying to consume fewer calories choose the buns, as they soak up less oil during the frying process.
Nigerian buns are one of those dishes that are incredibly easy to prepare but are very tricky to get right. Their recipe is extremely flexible as it allows you to experiment with most ingredients freely. On your first tries, don't get discouraged if you've messed up the frying process or the dough got overworked. Keep trying, and it will feel better when you finally get it right and enjoy their unique taste.
But enough with the introduction, it's time to find out how to make bons. Below you'll find not one, but two ways to prepare this meal. And while they may not be all that different, the taste they present surely is, so let's get started!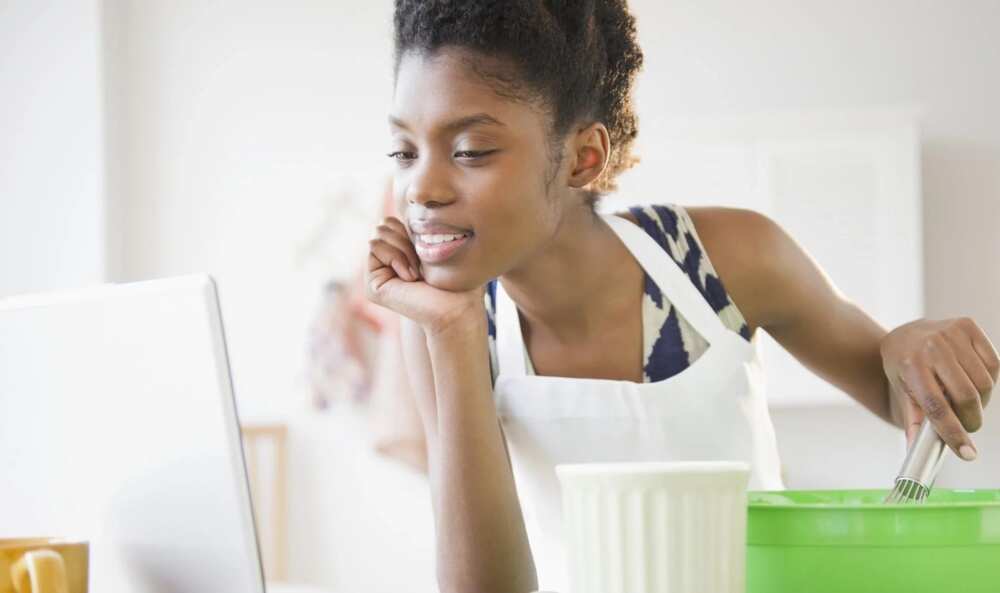 First of all, here's a list of ingredients you need for the traditional recipe:
400 grams of flour;
Three tablespoons of butter;
One tablespoon of baking powder;
100 grams of sugar;
One teaspoon of salt;
100 milliliters of water;
One egg;
Nutmeg or vanilla extract;
Vegetable oil that you'll use for frying the dough;
Have all the ingredients ready and can't wait to begin cooking? Great! Here's a step by step guide on how to turn all of them into a bons snack: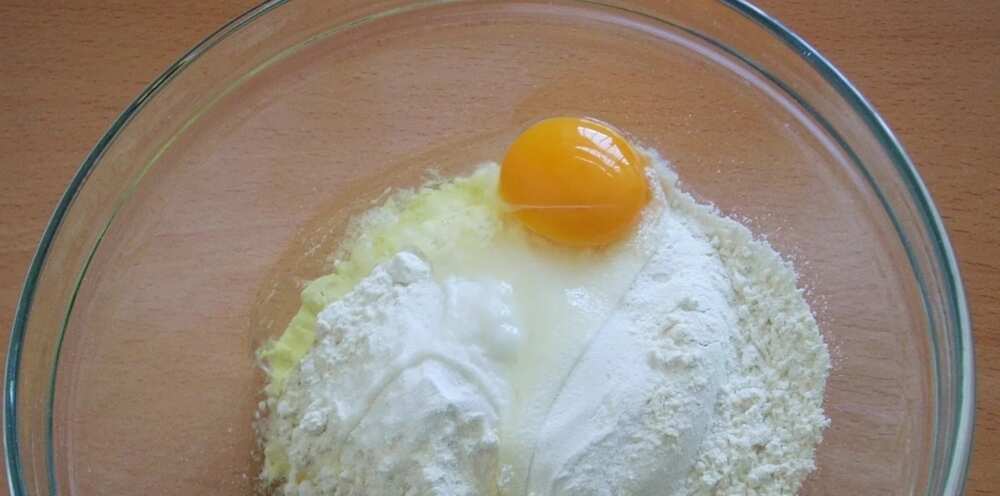 Combine the dry components of the recipe with butter in a bowl and stir all of them together;
Throw in the egg and water and stir the mixture until you get a stretchy batter;
Note: Don't pour in all the water at once! Add it in portions until you reach the necessary consistency.
Take a frying pan and place it on medium heat;
Pour in the oil and allow the pan to warm up until it becomes hot;
Tip: You can find out if the oil is hot enough by adding a bit of batter to it. If it rises to the top, then you're ready to advance to the next step.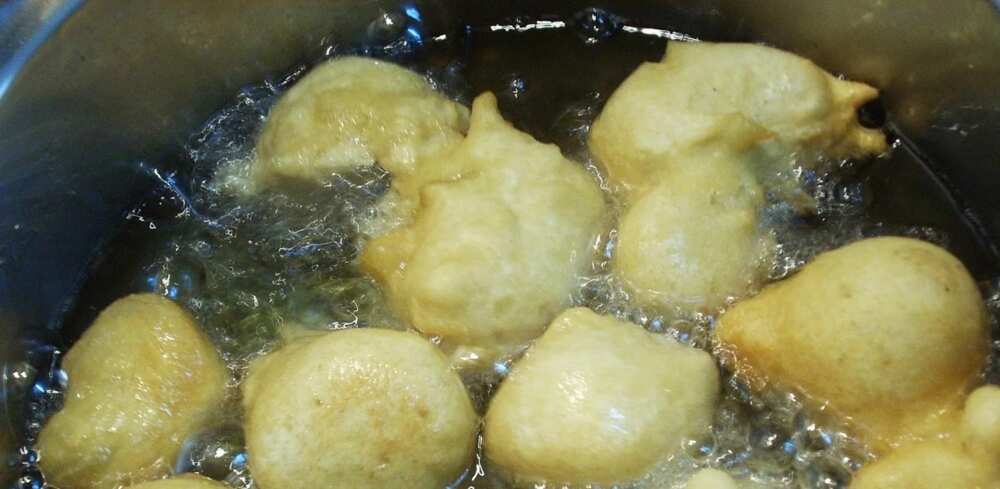 Split the batter into several portions and lower the first batch into the oil. Be sure not to add too many buns at once, as they'll get stuck together;
Turn down the heat under the pan and cook your bons until they gain a golden brown color. This will mean that they're done;
Rinse and repeat this process until you've used all the batter you prepared;
Note: It's essential to continuously decrease the heat level when you throw in a new batch, then gradually increase it back. This is needed so that the buns are equally cooked.
Use a spoon to arrange them on a table or a paper towel. Once your bons have cooled down, you are welcomed to enjoy them!
Innovative Nigerian buns recipe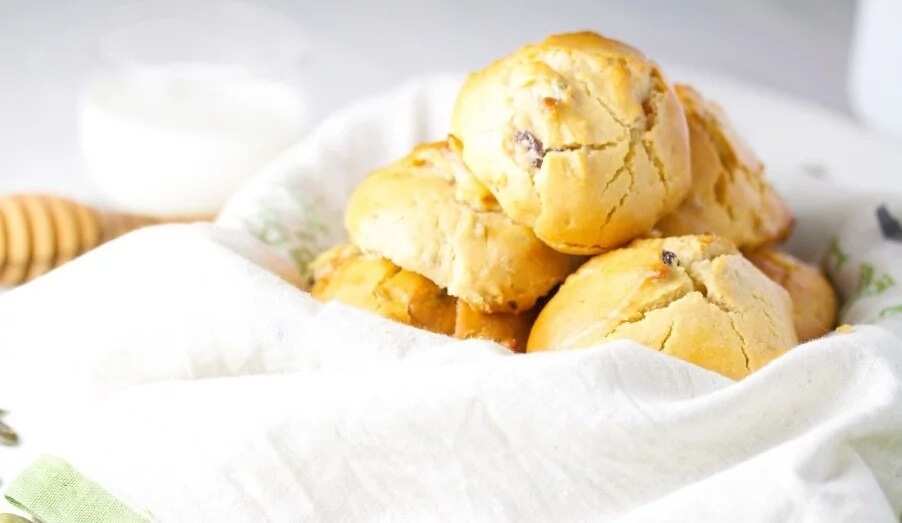 READ ALSO: How to cook Nigerian chicken sauce?
If you already know the traditional way to make bons, you may want to spice up your favorite meal. The recipe below was created by Dunni Obata and will add the taste variety you've been longing for. It's also great for people that want to find a healthier alternative to traditional buns, as it substitutes the process of frying with baking.
Ingredients:
One cup of self-raising flour;
Two or three tablespoons of honey (depending on how much of a sweet-tooth you are);
Three tablespoons of cooled milk;
Water;
A small amount of vanilla extract;
Anything you want to enjoy your buns with (fruit, nuts, chocolate chips, the choice is entirely up to you);
This amount of ingredients should be enough for eight servings.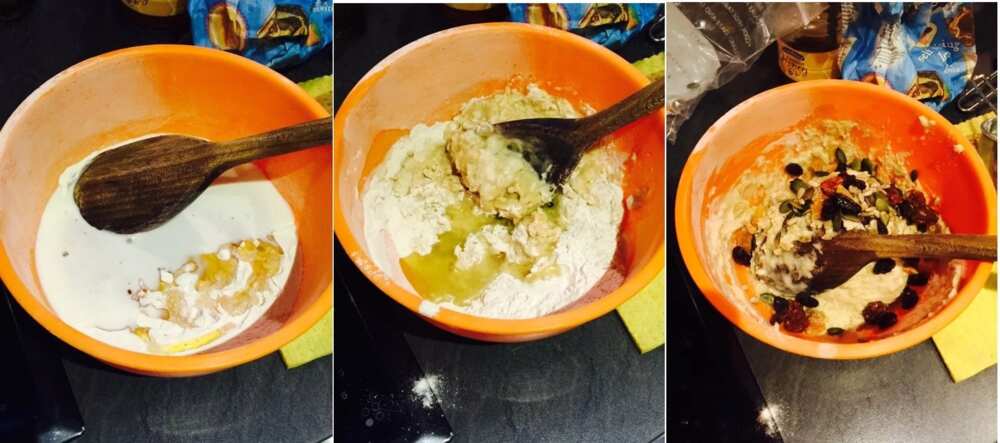 Now let's get to the preparation process:
Mix the flour and honey in a bowl;
Pour in the milk;
Pour in some oil;
Pour in as little water as you need and mix it all together. Strive to have a firm batter, not too sticky;
Add your choice of topping (the last item on the ingredient list) and continue to stir;
If the result is too "moisty," add a bit of flower to it or put it in the refrigerator for half an hour;
Place all the batter in scoops on the baking paper;
Bake the buns in the oven on the 220 degrees setting for about twenty-five minutes;
Voila, they're done!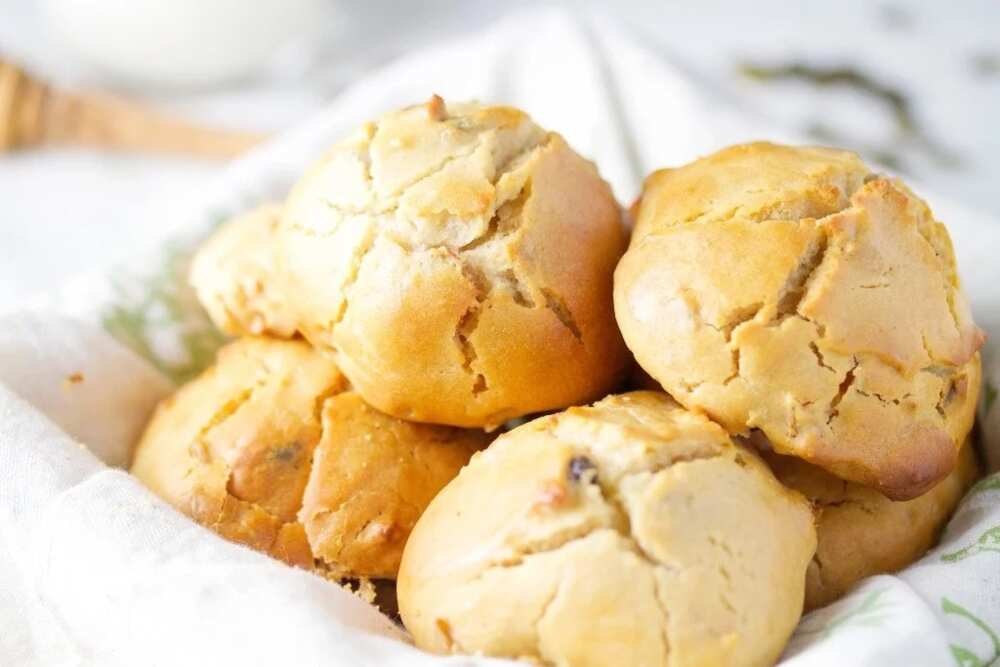 Tip: It's acceptable to fry this dough as well, but you'll get more calories, and the taste isn't that much better.
Also, note that bons are best enjoyed when paired with a refreshing beverage. Remember that this snack can be quite addictive, so always eat them in moderation.
Now you know how to make buns at home and can surprise your family not only with the traditional recipe but with a more elegant formula as well. Feel free to share this information with your friends that are interested in Nigerian snacks, and happy cooking!
READ ALSO: How to make yam balls dessert?
Source: Legit.ng