Wheat farming in Nigeria: how to start?
Wheat farming has been one of the most complicated areas of Nigerian agriculture for the last decade. The unsuitable climate made it nearly impossible to grow wheat here. However, with the recent discovery of new seed types, everything is supposed to change now. If you'd be one of the first people to join this growing industry and want to learn how to start a wheat farming business in Nigeria, continue reading below!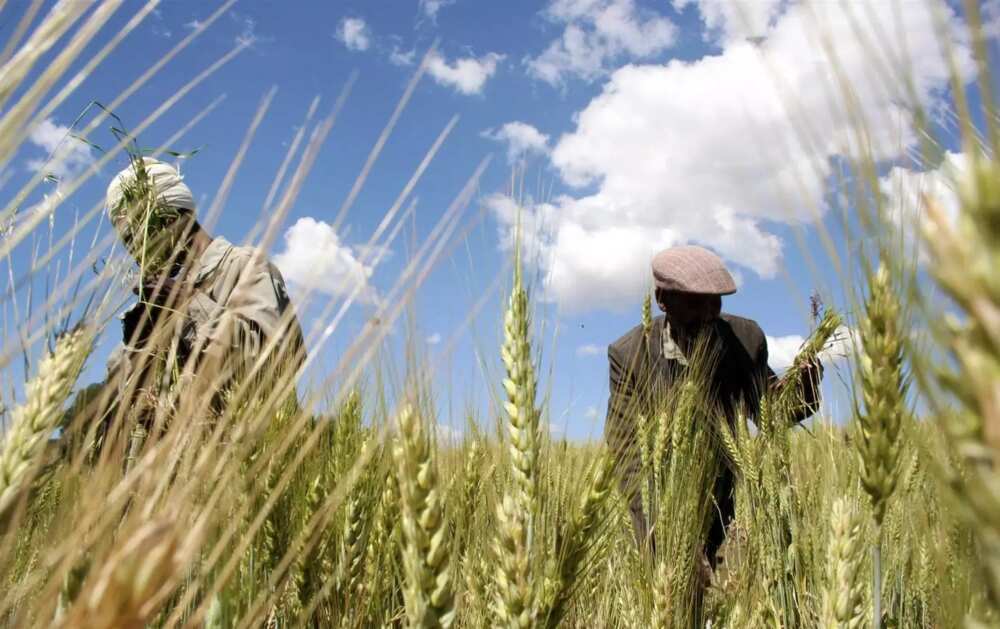 Wheat production in Nigeria
For the longest time, high temperatures, which are typical for West African countries, have stood in the way of proper wheat farming. The crops just couldn't survive in such conditions. As a result, Nigeria had to rely on importing four million metric tons of wheat annualy, with the number rising each year. Such figures shouldn't be surprising considering how popular wheat flour is, and that the demand for it is only going to grow.
Thankfully, with the recent improvement of wheat seeds, things may be looking up for us. According to the government's projections, over the course of the next decade, Nigeria will manage to develop its own wheat production system that will reduce the imported quantity. New farming methods will also allow creating millions of jobs in the agriculture sector in the following five years and will strengthen the Nigerian economy.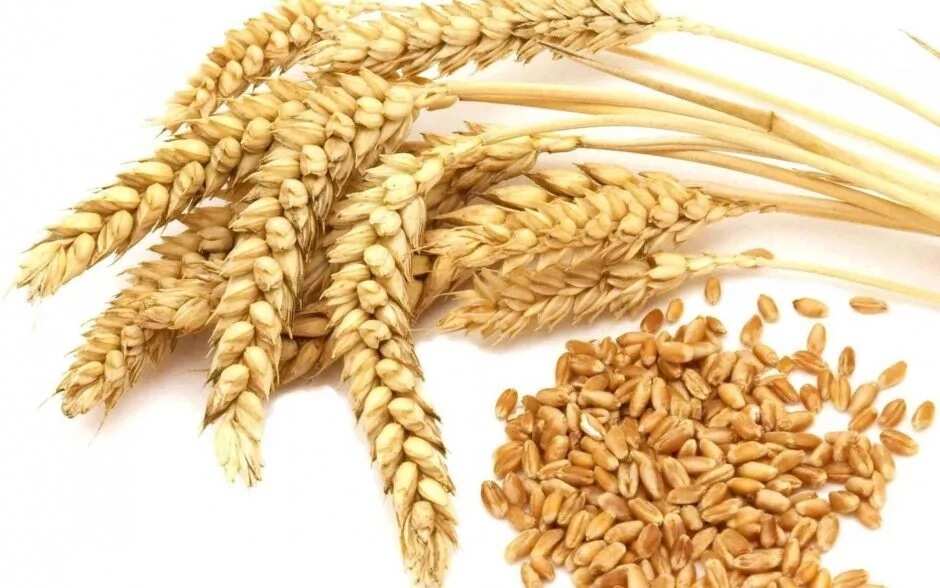 In Nigeria, we plant hard wheat. This is a type of grain that was created specifically for our climate. It possesses remarkable heat tolerance and is perfect for farming in the Northern States of our country.
At the beginning of 2017, there was still more than half a million hectares left up for grabs for anyone who was willing to plant wheat. However, not that many people are using this opportunity. They are still hesitating, afraid to take a decisive step. Thus, it opens up a door for investors that aren't afraid of a little risk.
All of that being said, you may have started wondering how you can join this promising venture, and rightfully so. If everything goes right, owning a wheat farm can turn to be one of the most profitable businesses to have. Below you'll find a detailed guide explaining the most essential stages of wheat cultivation in Nigeria.
Stage 1: Choosing the right location
As we mentioned above, the best areas to grow wheat are situated in the Northern States of the country. You can start your own farm in Sokoto, Kebbi, Yobe, Kaduna, Bauchi, Kano, and a couple of others. These territories have a yearly average of 500 to 1200 millimeters of rainfall. However, as the climate situation in Nigeria is slightly unstable, some months can be as low as 200 millimeters. In this case, you will also have to irrigate your crops to save them from fading away.
Another vital factor to look out for when choosing the land is that the soil has to be well-drained and preferably possess minor acid amounts.
Note: If you happened to start a farm in the Lake Chad or Sokoto areas, you need to take into account the specific characteristics of the local soils. Due to their unique properties, you'll be required to irrigate your crops more often. Thus, in Northern Eastern Nigeria you have to complete this process two times each month, and in Sokoto we recommend watering every week.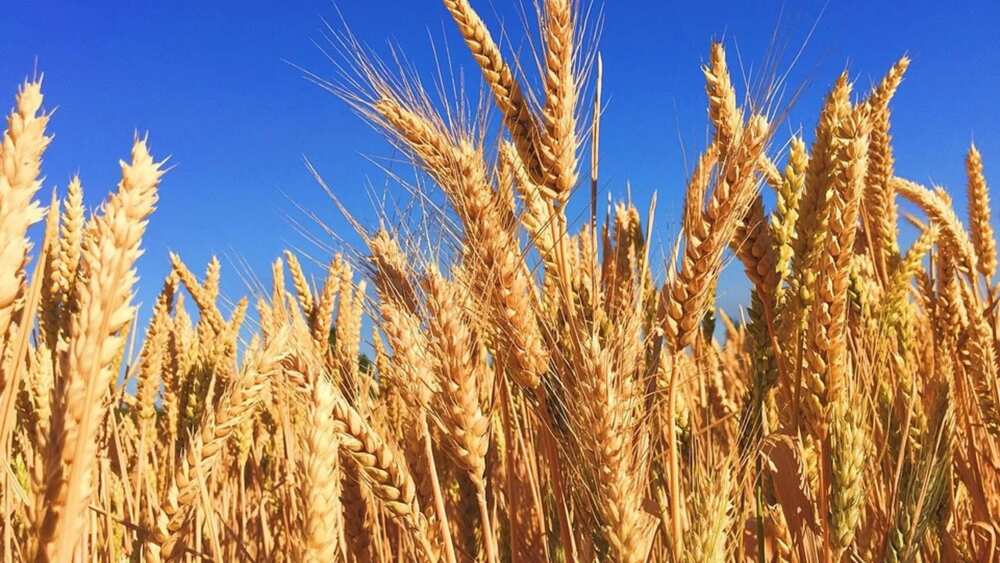 READ ALSO: Starting a cocoa plantation in Nigeria
Stage 2: Picking the right seed
Before making a decision and buying the seeds, remember, that you have to always take into account our hot climate. Sadly, the most popular type, winter wheat, can't grow in Nigeria. However, there are numerous other options out there, and your choice should depend on what you want people to make with your flour. For example, white wheat is great for cookies and other types of pastry, while the durum kind is the best for making spaghetti.
As the years go by, wheat seeds are continually being improved to provide more harvest. Agriculture specialists are working on developing drought, high temperature, and infection resistance. Right now, a beginner farmer can choose among Mexican origin, Linfen, Atilla Gan, and Cettia types. These wheat kinds are projected to give up to four and a half tons per hectare of grain upon cultivation.
Stage 3: Planting the wheat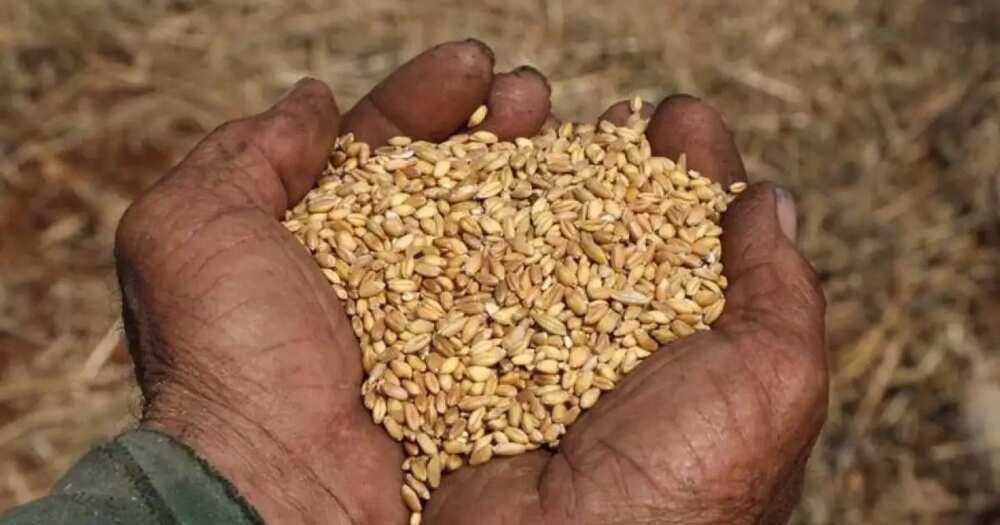 This is the step where everything gets serious. If you get something wrong here, all the rest of your work will be for nothing. Nigerian farmers plant their wheat in either November or December, and it usually takes something around three to four months for the crops to grow and become available for harvesting.
If you sow the wheat early enough in the dry season, then your crops will suffer less from weeds. And when the weeds do start to grow, your plants will be developed enough to survive. As this stage is so critical, we'll expand even more on this subject below.
Stage 4: Harvesting and storing your wheat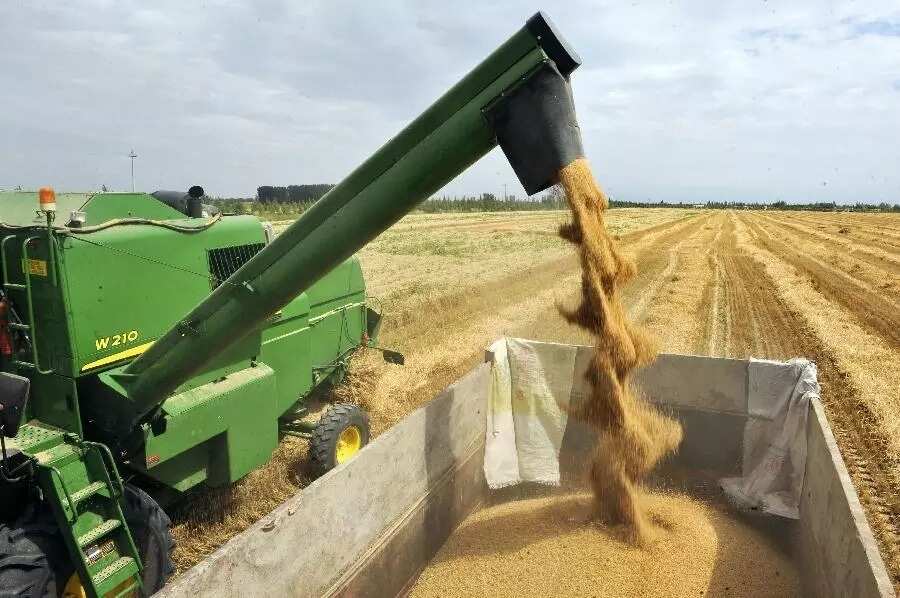 Unlike a lot of other crops, you can easily tell if your wheat is ready to be harvested. All you have to do is cut off one head and chew a bit of grain. If you hear a cracking sound as the wheat becomes more tender the longer you eat, it means it's time to begin the harvest. You can either use special machinery for this purpose or do all the work by hand via cutting the stalk of the crops.
Storing your yielded wheat can be problematic because of rodent infestations. Whatever place you choose for storage, make sure that you have blocked all holes leading into it. Rats don't need a lot of space and can wreak havoc on your harvest.
Next, you can either turn the wheat into flour yourself or sell the crops to a third party. Everything else is up to you. It is your farm after all.
Wheat plant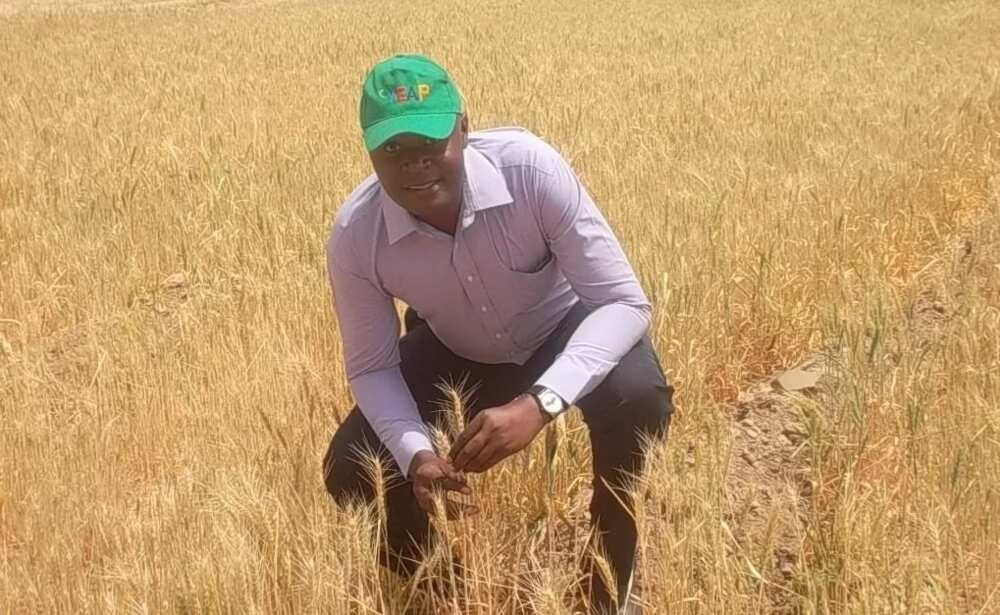 As promised, we'll provide more information on how to sow your wheat plants properly. To start this process, you are required to prepare trenches either manually with a shovel or by buying or renting a wheat drill that needs to be hooked up to a tractor or similar machinery. The seeds themselves are sown by being put into a funnel in a semi-circular manner.
Another way of planting this crop is to broadcast it, but it has proven to be far less efficient. Even more so, drilling is also better for suppressing weed growth.
In typical North Nigerian conditions, you will be required to water the wheat plants every month to help them grow and maximize your potential harvest. However, if during the month rainfalls occur more than usual, you don't have to irrigate the crops at all.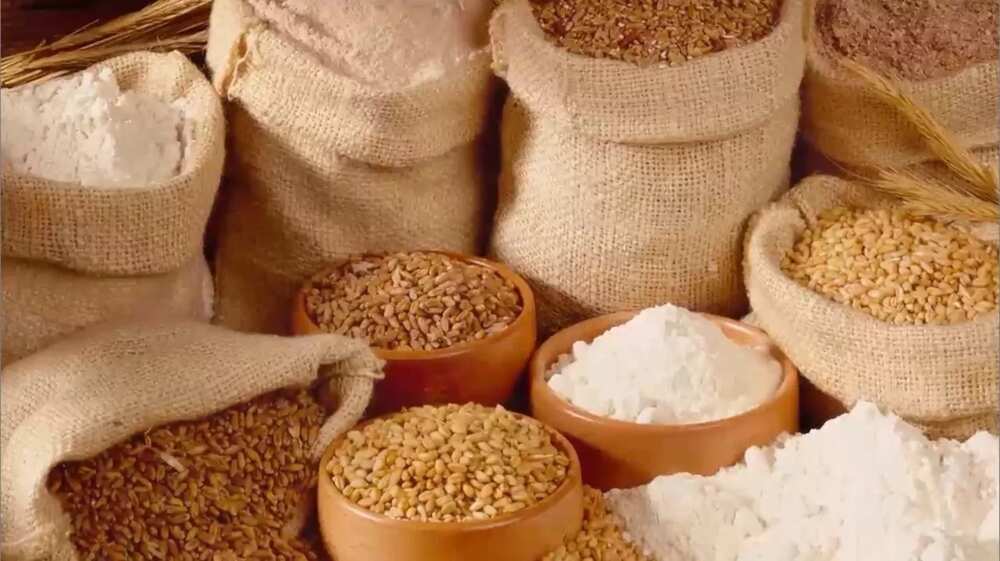 One more way to boost your harvest is to use fertilizers. You should apply them two times during the growth period, while waiting for six weeks between the two fertilizations.
In conclusion, wheat farming in Nigeria is an opportunity that promises to return the invested capital tenfold. With the demand continuously increasing and the invention of new cultivation methods, it seems like an excellent choice for people that want to take up farming.
Feel free to share this information with people who might be interested in it, and good luck in your business ventures!
READ ALSO: Prospect of livestock farming in Nigeria
Source: Legit.ng