Benita Ikeji is Linda Ikeji's sister. She is the youngest in the family. Her other sister Laura, who recently began her married life with retired footballer Ogbonna Kanu (brother of Kanu Nwankwo) announced Benita's engagement on media. So we can say that this information is true. Keep reading to learn more about this.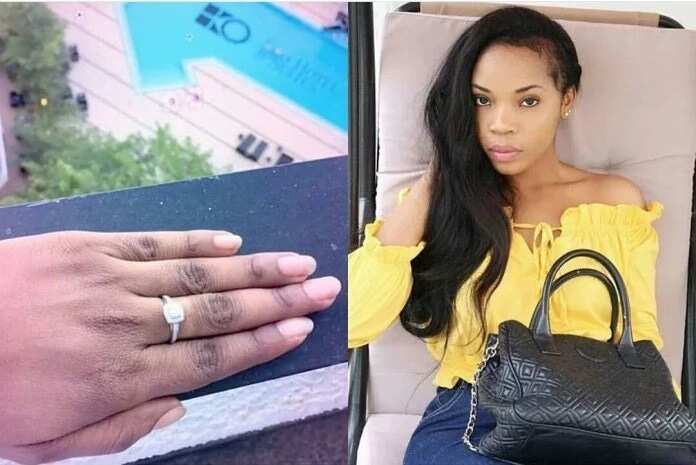 The public began to speculate about Benita Ikeji's engagement in May, this year when photos of the ring were posted on social media. There were some rumours that the proposal/engagement took place at Eko hotel. However, fans were still a little confused, as the name of the lucky guy who heard "Yes" from the beautiful Benita was kept a secret.
Fashion entrepreneur Laura, who is Benita's sister, posted just these words below to congratulate her dear sister on her engagement:
"Yayyyyy congrats @like_benny my lil lil lil smally sister is getting married to the love of her life.. I'm happy for you boo. There's gonna be a lot of Ikeji weddings this year. By God's grace. Amen. Enjoy"
READ ALSO: Is Kylie Jenner pregnant?
Since Benita is the youngest of the six Ikeji sisters, not a lot of people expected that she would find a groom before Linda. But the situation seems to have developed in this way. We can only hope that the famous blogger will also show off a beautiful engagement ring soon.
The news of Benita's engagement only renewed the public's interest in the private life of her famous sister.
There have been some rumours about Don Jazzy and Linda Ikeji. Many people hoped they were true and the wealthy blogger will be getting married soon. However, it looks like Linda Ikeji is not in any hurry. In fact, she is very private about her personal life. It seems that Linda is more inclined to talk about other people on her blog but put a lot of effort into keeping her own personal life a secret.
What we know that is not a secret, however, is that Linda is actively searching for a mate. She wants to find someone who loves her for who she is and not for her popularity or money.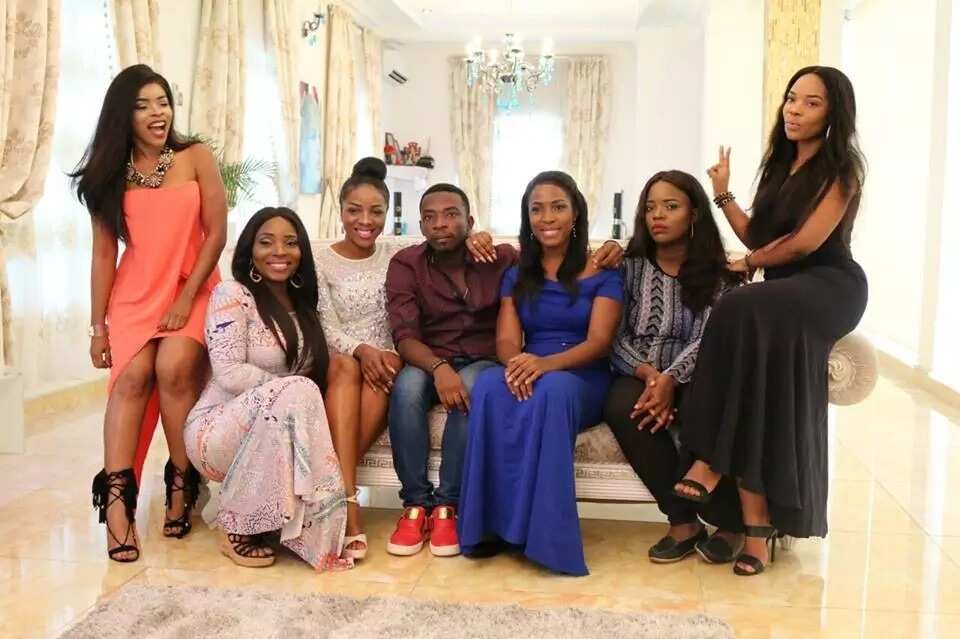 Let's not forget that while announcing Benita's engagement, Laura hinted that there will be more than one marriage in the family this year. Although there are only two months left, it is still possible that we could be congratulating Linda on her engagement anytime soon too. We are all happy and waiting eagerly for Benita Ikeji's wedding, meanwhile.
Be sure to visit our site to stay informed about the latest news from the private life of your favorite celebrities.
READ ALSO: Are Linda Ikeji and Don Jazzy dating?