Legit.ng came across photos of a man showing off his 'pet' snake and scorpions while playing with the dangerous animals.
A Nigerian man has decided to show the world how brave he is by 'hanging out' with two of what may be considered as the world's most dangerous animals.
The man who reports claim is from Borno state, shared pictures of him with a snake across his neck and two scorpions on his left palm.
He also reportedly said he had been 'spiritually fortified' and cannot be harmed by his deadly 'pets'.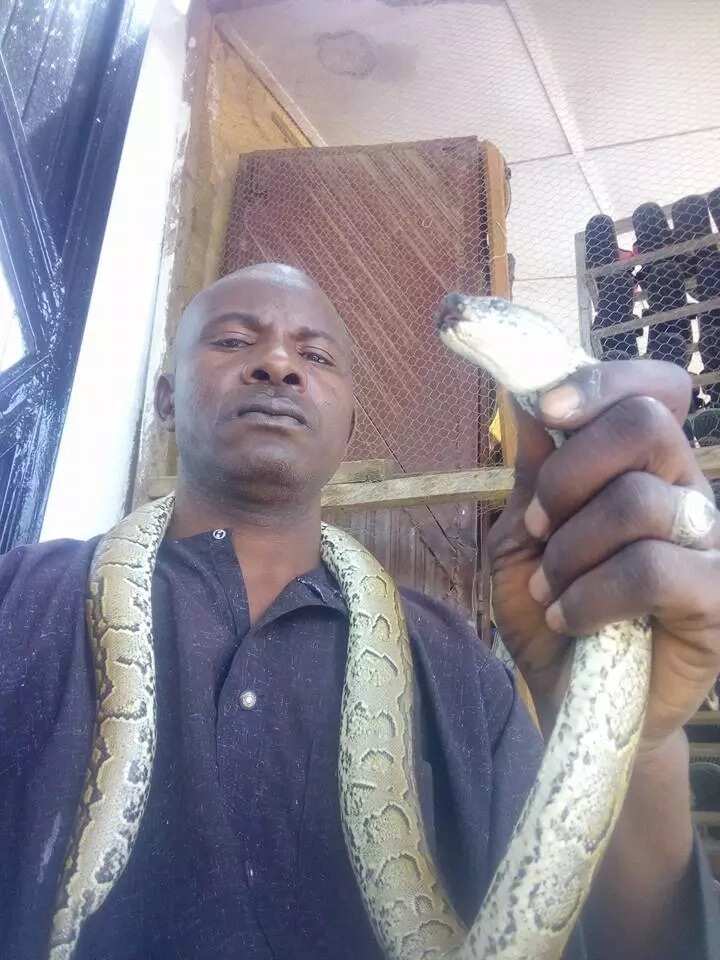 READ ALSO: Nigerians react on seeing python around a man's neck on social media
Even though snake bites and scorpion stings could lead to serious harm to the human body or possible death, the man seems to have no issues relating with them.
See more photos below: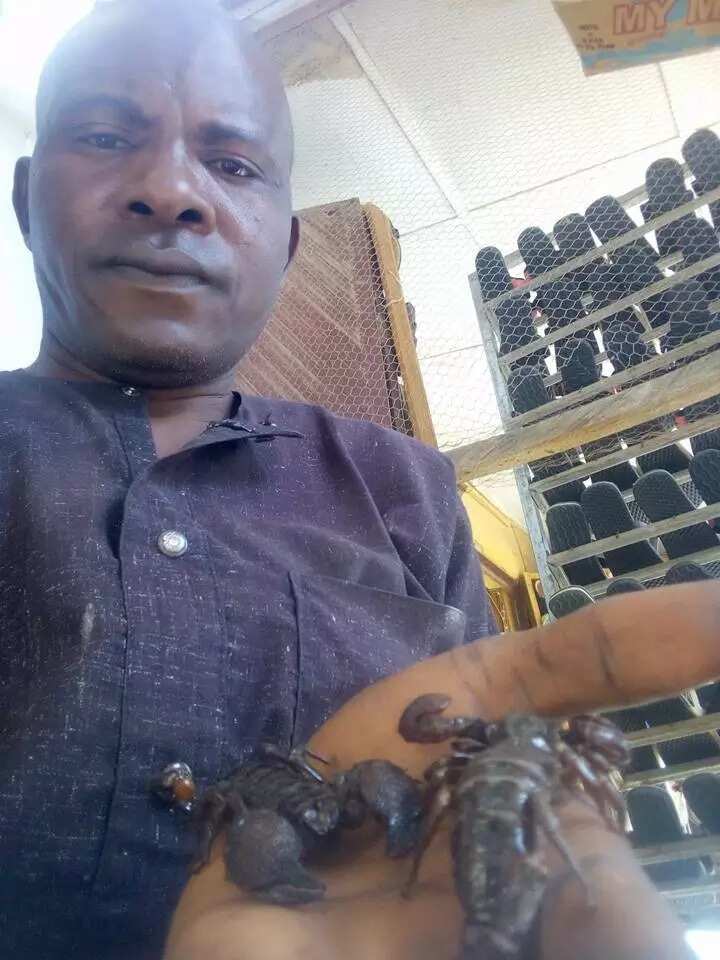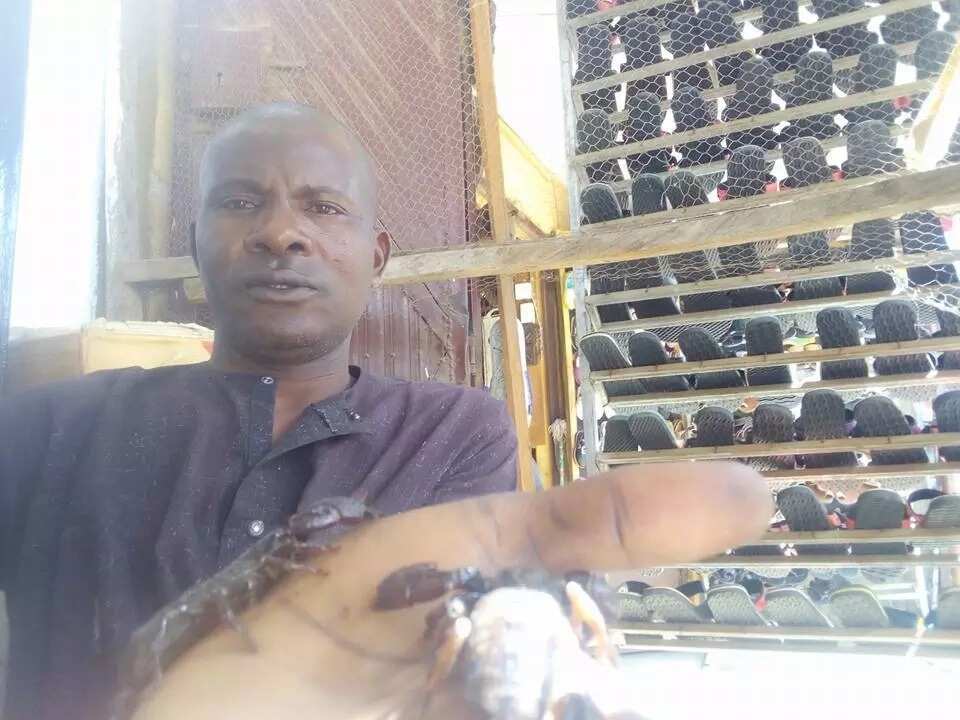 What do you think?
Lagos school surrounded by snakes - on Legit.ng TV.