Latest Ankara blouse and wrapper styles 2017
Ankara blouse and wrapper styles – traditional attires for any occasion. Despite the fact that such clothes have been worn for many years, in 2017 they still remain at the peak of popularity. In this article, we'll consider the most beautiful options so that you will be inspired and can create delightful looks.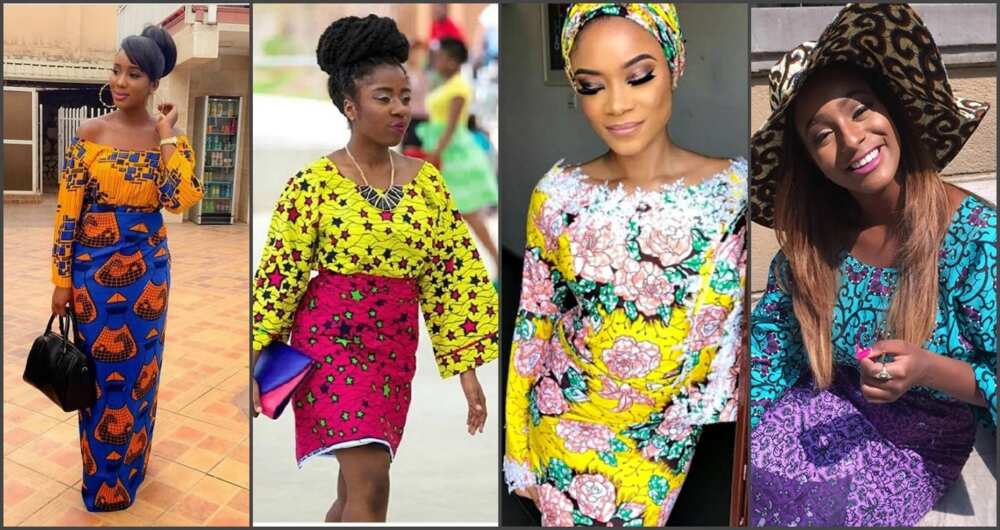 It is generally accepted that in a wardrobe of every woman, there should be several dresses. But in modern Nigerian fashion, wrappers have become a huge competition for usual gowns.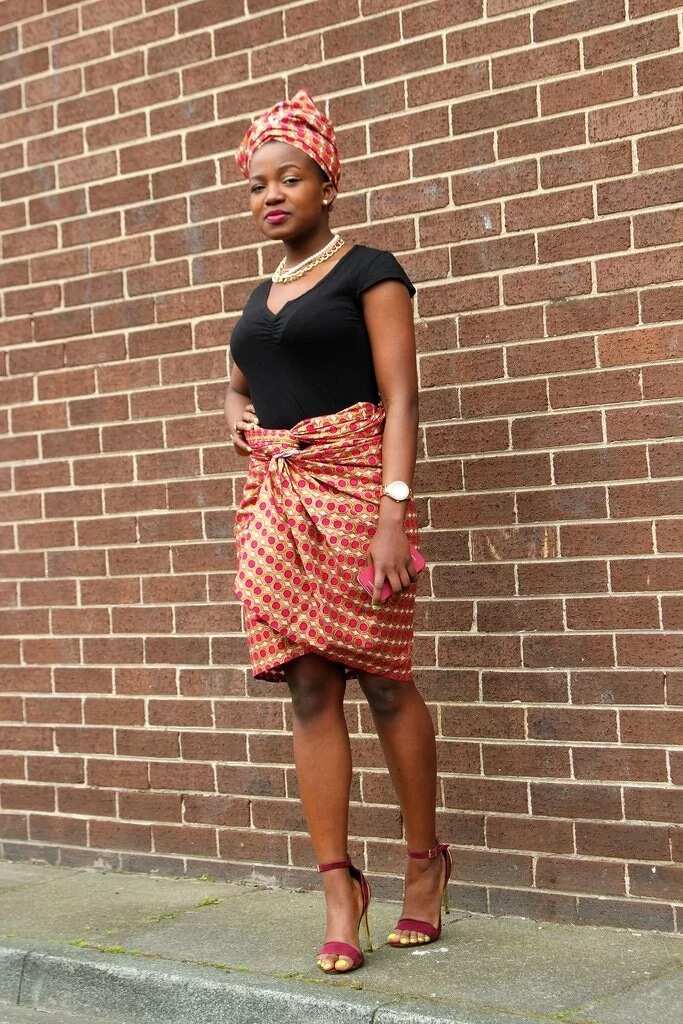 Each fashion season brings something new to the classic design. One thing remains unchanged: with the right selection of the style you can perfectly emphasize the advantages of your figure and look elegant at any event.
This look contains two classic base items which should be combined with each other: blouse and wrapper. They can be of the same color or contrasting hues. Just ensure you follow the general rules of good taste in order to get a more beautiful combination.
READ ALSO: Latest gele styles and how to tie them
Unique Ankara styles in vogue
Long wrappers
Long skirts are popular details in almost every style whether it is casual or corporate. The reason for the "maxi" boom is the versatility and impeccable femininity of the look.
Although a couple of seasons ago, skeptics argued that long styles are not suitable for casual fashion. But these wrappers have only become more fashionable.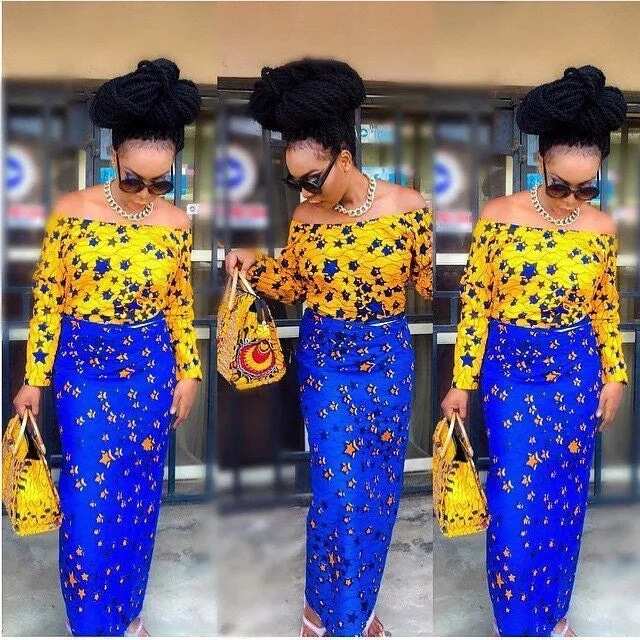 Long skirts will always stand out! They have an incredibly rich history, so there are dozens of styles of maxi skirts: from laconic, free silhouettes, to lush, compound styles.
The advantage of long female native wears is that they are suitable for women of all ages and figures. A long skirt is the best alternative to trousers. It perfectly hides problem areas of the lower half of the body and allows you to move freely, while remaining feminine and elegant.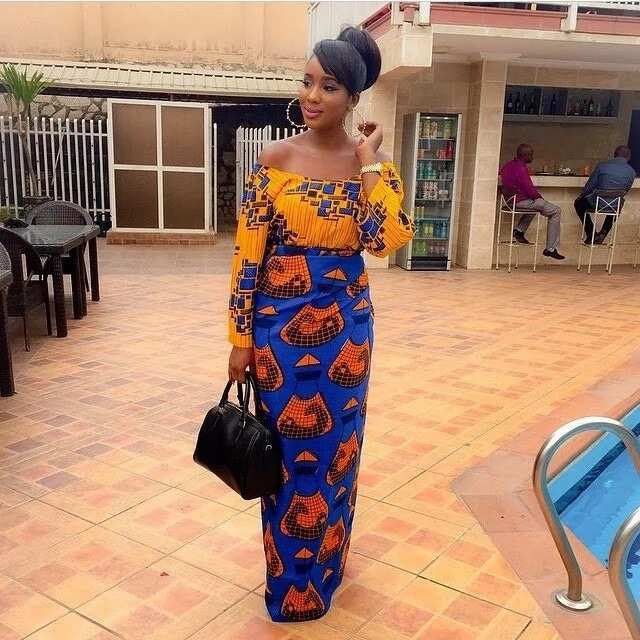 Short wrappers
Just a few decades ago, if you appeared in public in a short wrapper, you would have become the center of everyone's attention but not in a good way. Today, things are different. Any girl that wants to look stylish, elegant and attractive, but do not want to seem tasteless and vulgar can choose a shorter wrapper style.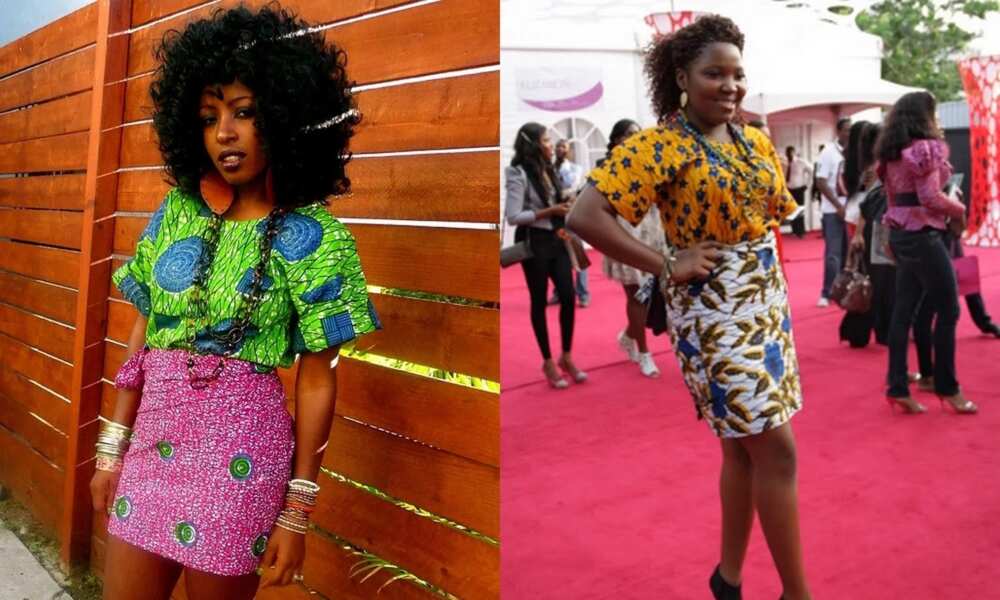 You need to take into account that this aspect of a wardrobe is not as simple to wear as it seems. You should not overdo the style and colours. It is worth noting that a blouse that is combined with a short wrapper should have a more conservative neckline and cleavage. In other words, you do not need to overly expose the top part of your outfit.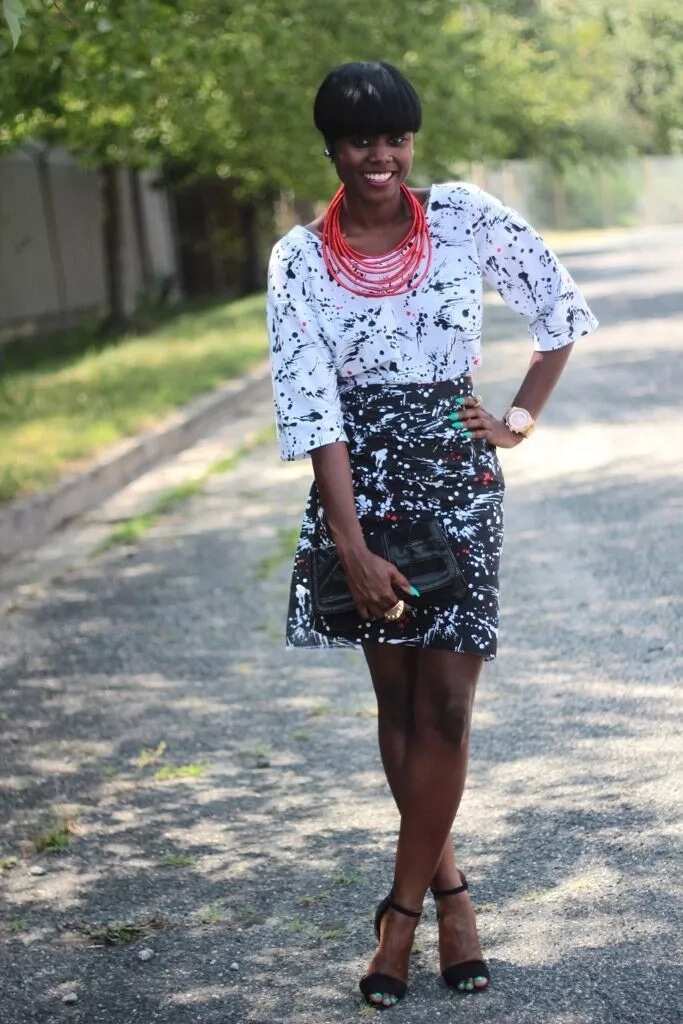 While wrapping a short skirt it is important to determine the size and purpose of attire. If it is too narrow, you will not be able to bend over, move freely and you will have to pull up the fabric constantly.
Wrappers with folds
Folded wrappers are perfect for completely different occasions and styles. They bring variety to the female wardrobe. The folds have various shapes and designs. A skirt can be decorated with two creases or entirely covered with folds. This detail gives the look an added playfulness and a fun personality.
Folds are undoubtedly an interesting element in the designs of skirts. Choose mini, midi or maxi skirt with wide or thin creases you will not go wrong. Just make sure to choose the right fabric.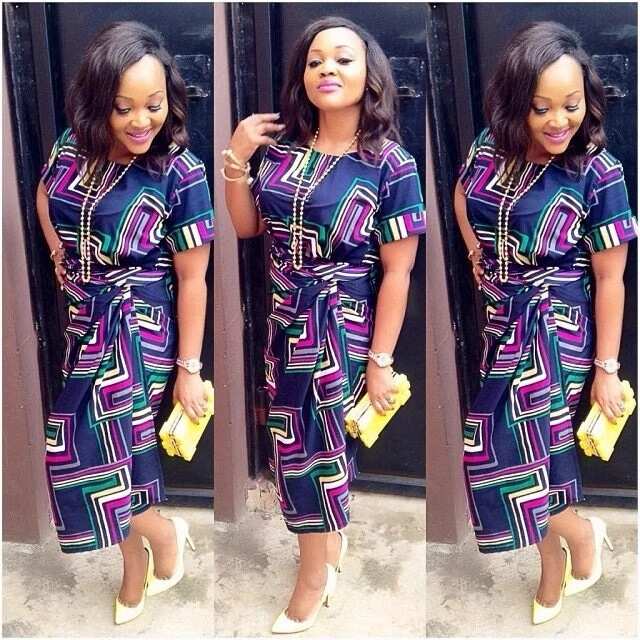 Wrappers with creases are designed to hide various problems with female figures. Wide folds will cover extra pounds on the hips. Narrow folds will make skinny girls look more feminine.
It even gives you an hourglass figure effect regardless of your size.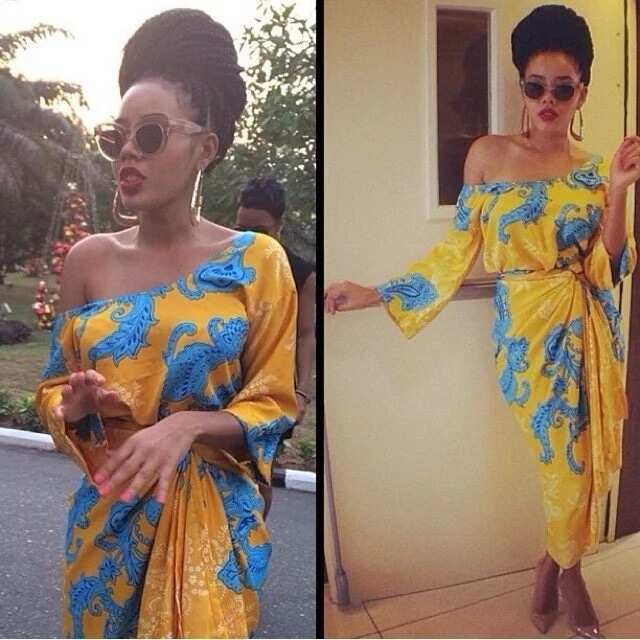 Sleeves
Let's talk in more details about a top part of the outfit - the blouse. The length of sleeves may vary: they may reach the wrist or even be thin-strapped. The sleeves themselves can either be narrow or wide, flared or have cuffs.
Blouses with long sleeves are in high demand because they are convenient and relevant in any weather, especially when they are combined with short skirts.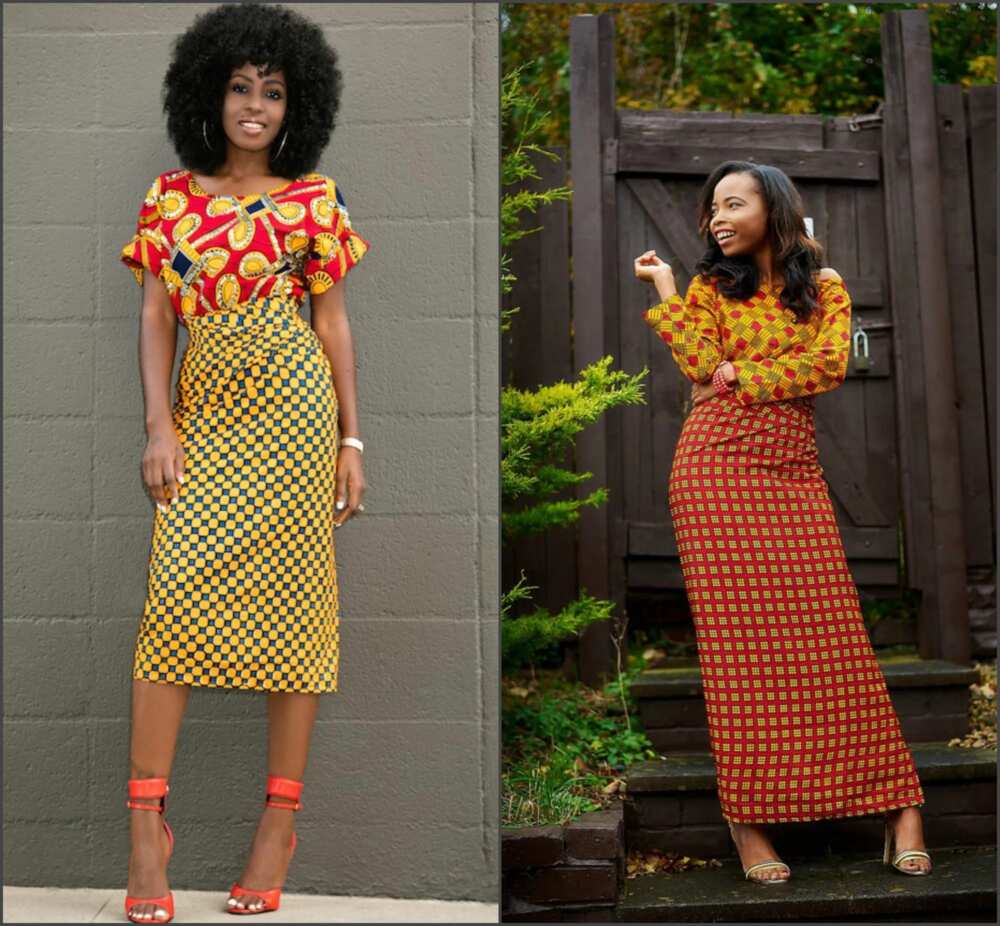 In this season, stylish, beautiful and spectacular wide sleeves are popular. Do not forget about jewelry: massive rings and elegant chains, bracelets, pendants, and earrings will brighten your look. But you should try not to go too far with accessories because long wide sleeves in themselves can already be an eye-catching accessory.
Neckline
What form should the neckline take: rectangular, round or sharp cut? If the neckline is the last thing that you pay attention to when choosing the blouse, then you are making a mistake. In fact, the wrong choice of this cutout may ruin the entire outfit. Use all its advantages to hide flaws and emphasize the merits of your figure.
So, it's time to figure out which cutout is right for you:
Rectangular
Suitable for women with broad shoulders and large bust. Thanks to the open neckline, the shoulders and chest seem smaller, and the proportions are symmetrical. It's a good choice for owners of a round or oval-type face.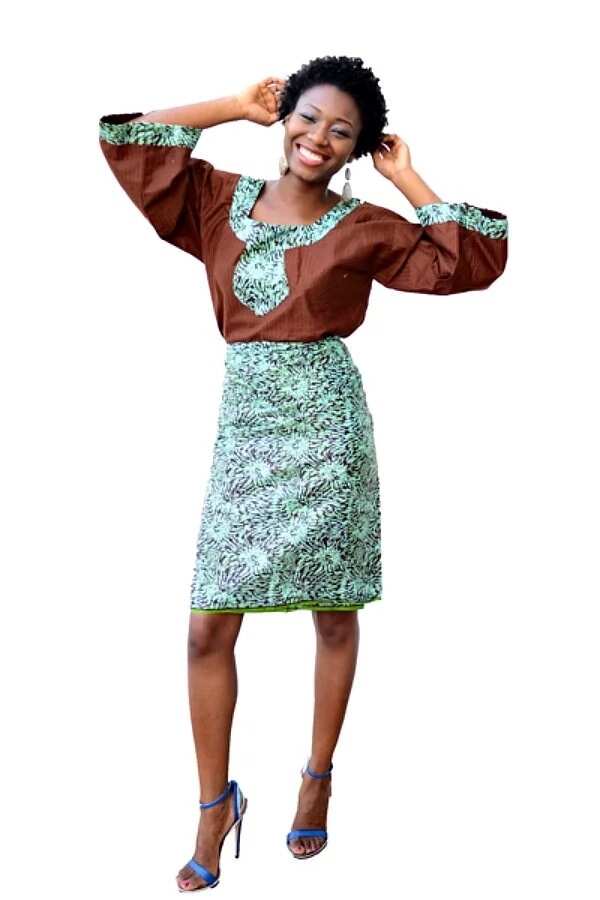 High (under the throat)
It's suitable for women with long necks. Owners of short neck or wide shoulders should avoid this type of cutout. It's ideal for women with a sharp chin and cheekbones.
V-shaped cutout
Very attractive neckline. It expressively lengthens the neck and emphasizes the roundness of the bust. It's suitable for endowed women with broad shoulders and rectangular or round type of face.
Round
This shape is ideal for women with a small bust, narrow shoulders, and long neck. It's an ideal solution for a narrow prolonged type of face.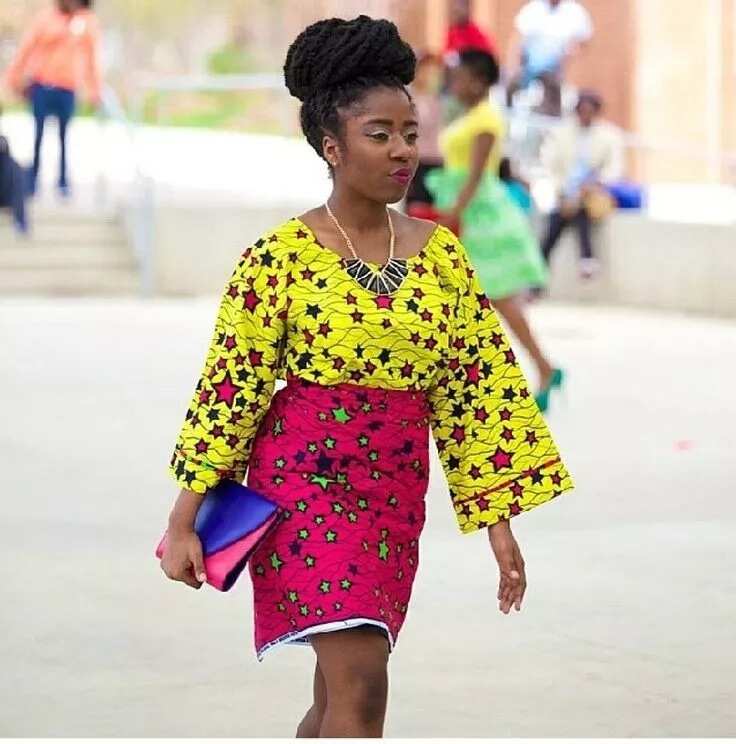 Horizontally oblonged
It opens the clavicles and is very suitable for women with a long neck and narrow shoulders, visually expanding them. Suitable for thin oval face type.
As you can see, the choice of style is quite wide. So buy a beautiful blouse, tie Ankara wrapper on the waist and be irresistible!
READ ALSO: African print jumpsuit styles for Nigerian fashionistas
Source: Legit.ng