19th Google birthday surprise spinner
Usually, birthday presents are given to the person who is becoming a year older. But in the case of Google birthday, a pleasant surprise has been prepared for the users of the search engine. This is via an interesting concept called Doodle. The possibilities of this kind of entertainment are almost limitless, as it contains music lessons, games, quizzes, and so on.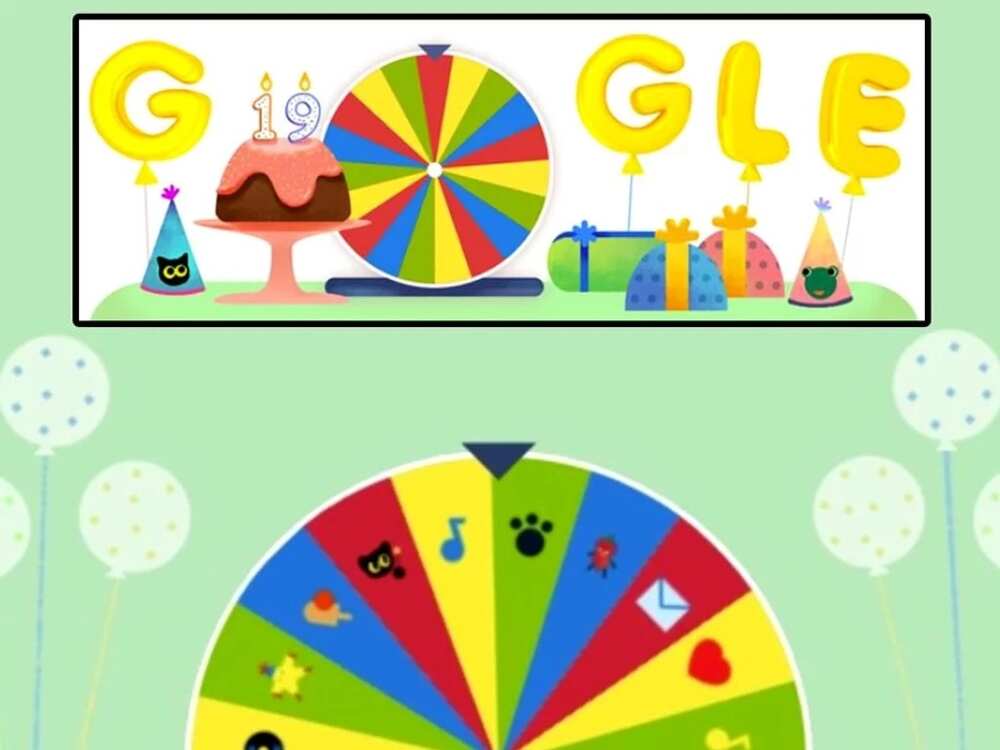 How to use Google birthday Doodle?
If you are interested, you just need to simply open the Google main page. The application is located above the search bar. Click on the arrow to get one of the happy birthday Google surprises. If you have problems opening it, just type the word "google birthday surprise spinner" in the search tab and the surprise spinner will appear at the top of the page.
We will briefly describe some of the surprised that have appeared on Google Doodle over the years.
Google games
1. Snake
This "surprise" is available in the "Search Funbox". The game is pretty simple. The snake increases in length by eating eating apples. All you need to do is use your arrows to navigate and try to avoid hitting the walls.
2. Cricket
This is a very popular game around the world and an exciting option provided to users by Google. The doodle was revealed during the ICC Champions Trophy and users got to have some fun with it.
READ ALSO: Top Google Nigeria careers 2017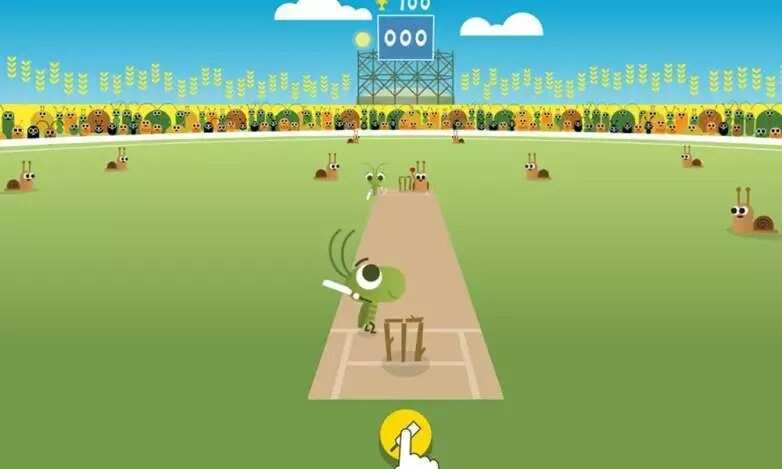 3. Earth Day Quiz
This one was revealed in 2015. The aim of this doodle is to take a quiz that tells you which animal you are.
4. Hip Hop
Do you consider yourself a fan of Hip Hop culture? Be sure to try this game. It appeared as a Google doodle on the 45th anniversary of this genre of music. You get to try your skills at DJ spinning. Just click the 'play' button and select a song.
5. Oskar Fischinger Visual Music Composition Creator
This is another application for music lovers. With it, you can develop your creative abilities through interactive tools.
6. Breathing Exercise
It is a great way to relax. It is an indispensable assistant in situations where you are nervous or feeling stressed out.
7. Tic Tac Toe
If you do not have a partner for this game Google will serve as your opponent.
8. Game Google's 15th birthday
A funny game appeared as a doodle during the company's 15th birthday and still remains quite popular.

9. Scoville
This entertainment concept was dedicated to the famous chemist who is known for being the first person to measure the pungency of pepper.
10. Arpeggios Music Lab
This is another musical doodle. In this game, you will find interesting interactive materials that tell you a lot about the fascinating world of music.
11. Animal Sounds
Have you always wanted to hear how a certain animal sounds? Google created a special programme that lets you listen to dozens of creatures in the animal kingdom.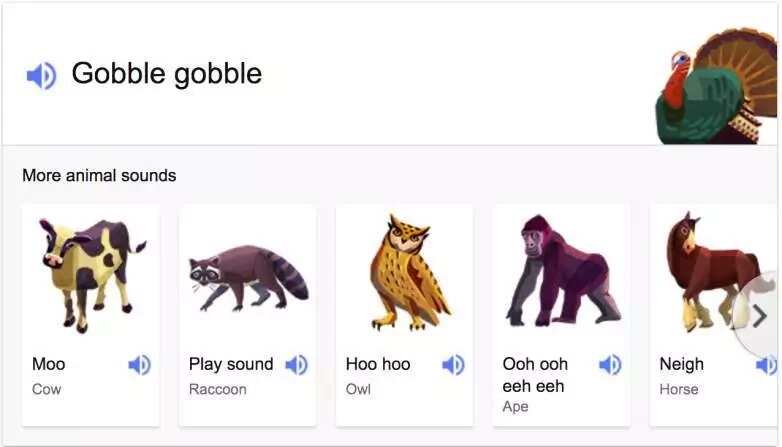 12. Pac Man
A popular classic is at your disposal. The Pac Man game is many decades old and people are still loving it.
13. Beethoven
In 2015, the 245th birthday of the famous composer was celebrated by Google. You get to recreate some of his legendary compositions with this app.
14. Valentine's Day for lovers of romance
The game is pretty interesting. It features a mammal, pangolin that folds into a ball when it feels threatened.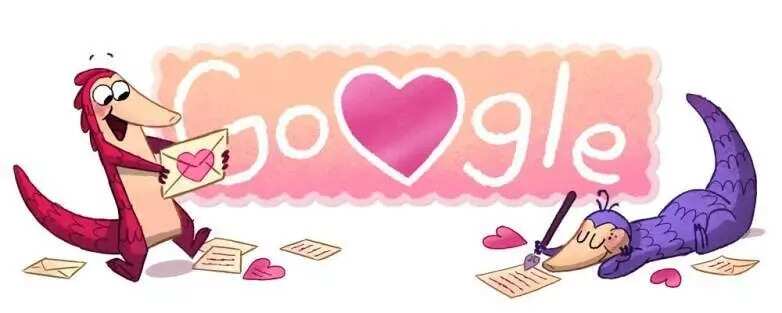 15. Halloween
This game was featured in 2016. You get to fight with ghosts, save your friends, guard the order. The game, which is in a school setting, is completed after going through five levels.
16. Galapagos Islands
It is a great option for travel enthusiasts. Travel the world without leaving your phone or computer. Google developers were inspired by Charles Darwin.
17. Solitaire
Do you like this card classic? This is exactly what you need. Enjoy.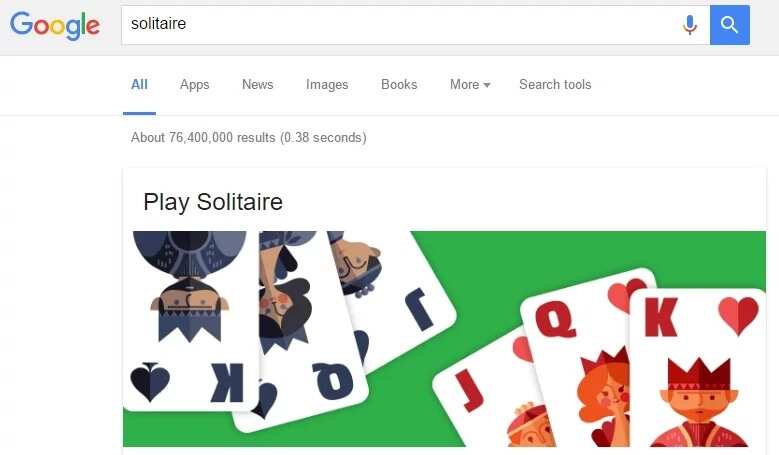 18. Clara Rockmore Theremin Lesson
Last year, during the anniversary of the famous musician, Google created a special surprise. You will learn a lot of fun musical techniques with this game.
19. Pony Express
This application was developed in 2015 when the Western mail service turned 155 years old. It has a fairly interesting concept. Your task is to send 100 letters while avoiding obstacles.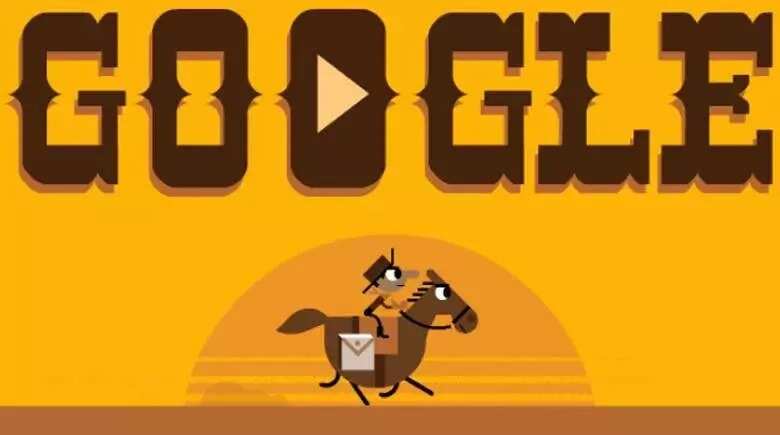 So let's say "happy birthday" to Google and enjoy the games it has prepared to entertain us as the company celebrates its 19th birthday.
READ ALSO: What service is from Google: Facebook, YouTube or Twitter?
Source: Legit.ng