Nigerian hairstyles with wool: how to make them look perfect
Do you want to have a modern and trendy look? What hairstyle makes ladies look radiant, active and beautiful? We are talking about Nigerian hairstyle with wool, of course! Forget everyday styling with gel and mousse. There is no need to spend too much time trying to tame your curly hair. Rock these wool hairstyles and look amazing without too much effort.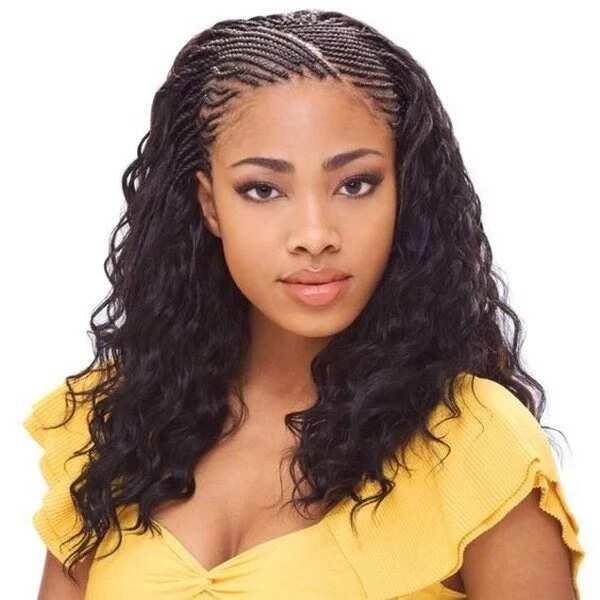 Wool hairstyles in Nigeria
One of the most popular hairstyles among the ladies is Nigerian hairstyles with wool. This is a trendy hairdo where special wool is used. Unlike ordinary wool, this one has a silk, light and soft structure.
A professional hairdresser can braid any variation of Nigerian hairstyle. There are hairstyles for long hair and for the short ones. Let us consider what it takes to make the wool hairstyle beautiful and neat.
How to make wool hairstyles look perfect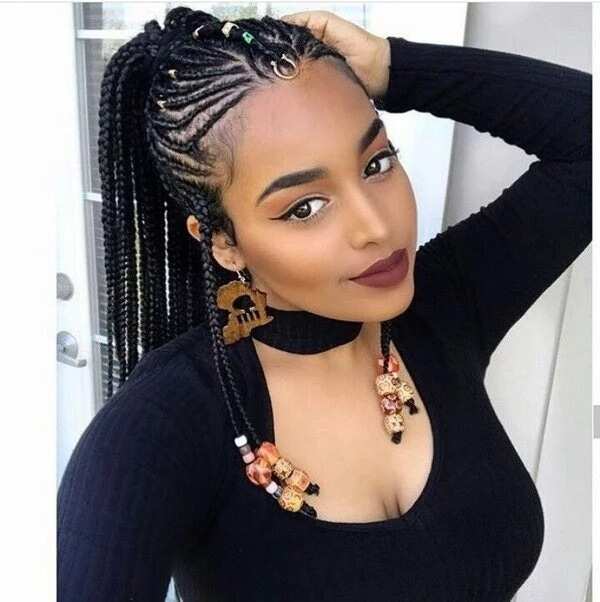 Before you start braiding the hair, you need to follow some rules;
Wash your hair with soap or shampoo to remove all oil and grease
Cut out the layout. Make sure they are well divided and neatly arranged.
Choose whichever style that suits you and start braiding
You will require a lot of patience and the following materials:
special wool (the style and color is dependent on your taste)
two combs: one wooden cutting comb for cutting the layout, another one with fine teeth for combing each section before you bread.
small rubber bands or a special glue for fixing the braids.
How to make wool hairstyle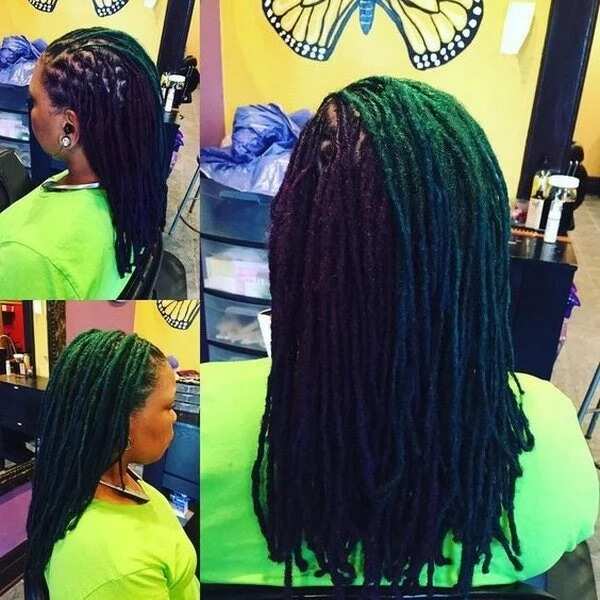 READ ALSO: Brazilian wool hairstyles in Nigeria
There are various techniques of braiding. We will consider the classic one. Here is step-by-step instruction on how to make hairstyles with wool:
You can choose to start from the back of the head. Cut a section in whatever size you prefer.
Comb it out carefully and fix the wool, starting as close to the scalp as possible.
All lock with wool is divided into three parts to make a neat tight braid.
If the braid has to be longer than your hair, add more wool to maintain the thickness.
Fix the end with rubber band or a glue.
Braid all hair starting from the back of the head to the temples. Make sure you're braiding according to a preferred direction.
The minimum length of hair for this Nigerian hairstyle is 3-5 cm. But it is rather difficult do it on your own and you might need the assistance of a professional hairdresser. Beginners are recommended to braid with the hair length of 10 cm.
Benefits and side effects of Nigerian hairstyles with wool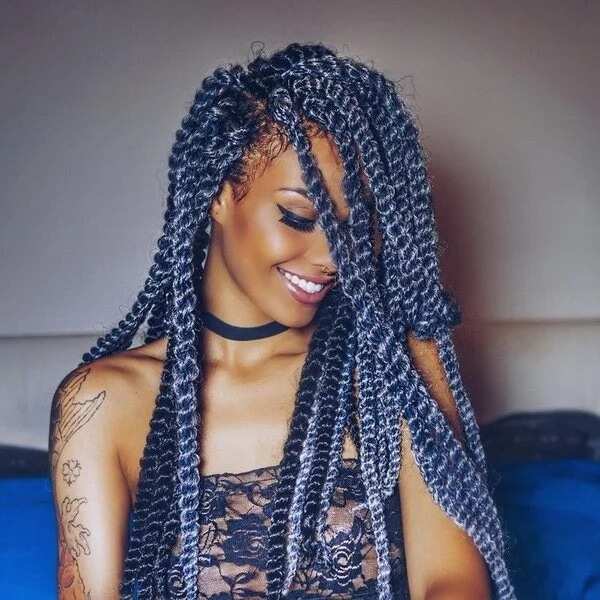 Some of the advantages there are:
bright unique look;
protection of your hair from harmful environmental effect;
convenience with styling;
no need to wash hair often;
You can unbraid at any time with no issues.
Side effects include:
wool hairstyle is thick so it may be uncomfortable in hot weather;
moderate to very painful feeling due to the pulling of the scalp during the first few days of making the hair;
inconvenience while washing.
How to keep the excellent wool hairstyles look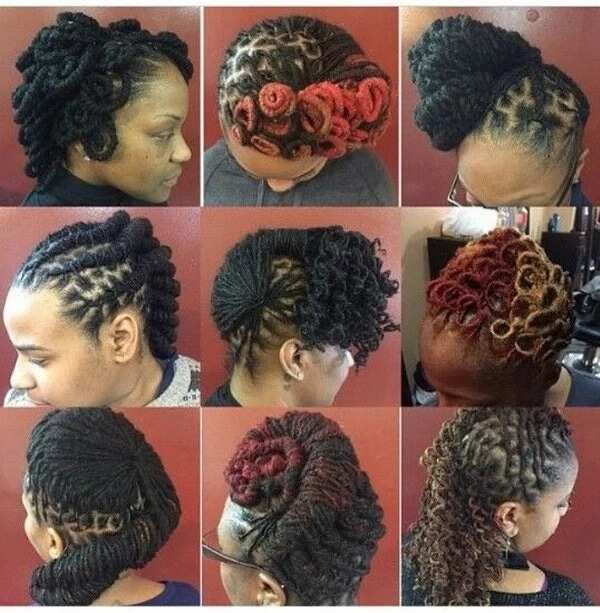 Caring for the braids takes very little time and effort. You only need to wash the roots with a small amount of shampoo about once a week or one even in ten days .If you wash too often, the wool might lose its shine and body. It is better not to wash the whole hair as it takes too long to dry. Do not use hair creams or conditioners.
Avoid visiting a sauna while wearing wool hairstyles. Do not use a hairdryer for drying hairstyles with wool.
It is recommended to keep your Nigerian wool hairstyle for not more than 2-3 months. Otherwise, this may be harmful for the hair structure. Mix and match various hairstyles with your braids so you won't be bored.
READ ALSO: Didi hairstyles in Nigeria
Source: Legit.ng