Lace is a very light fabric which is mainly used only for making stunning lace style dresses for real fashionistas. If you are interested in lace styles then you need designs that can inspire you! You definitely deserve to stun in a lace dress. Sure, it's expensive but is very unique and beautiful. Let's find out which Nigerian lace styles dresses are appreciated by fashionistas these days and are in trend.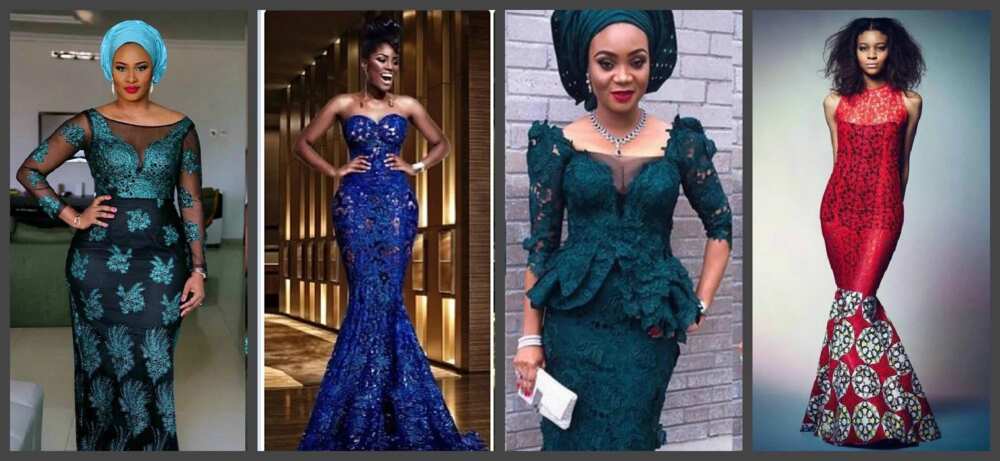 Do not hesitate when it comes to picking your perfect dress for a wedding, party, date or even for a walk with friends. The lace dress will satisfy even the pickiest fashion girl. You might ask, why the lace dress?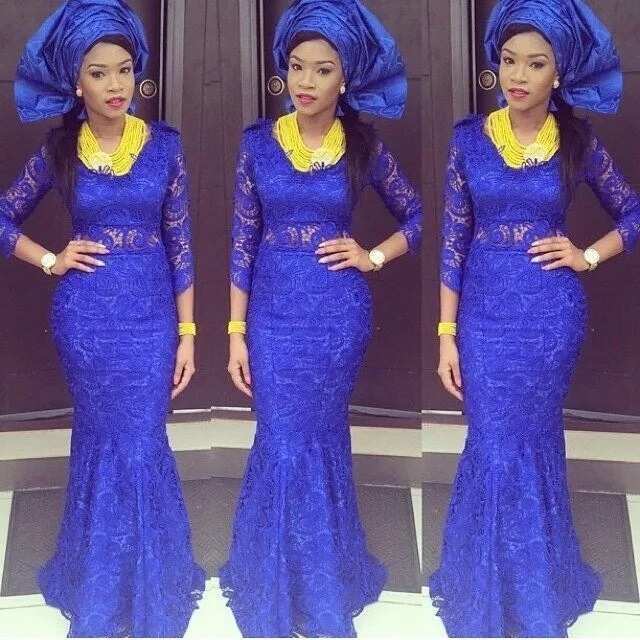 READ ALSO: Latest Nigerian dinner gowns in 2017
First, lace dresses suit most women in terms of figure and gives her a chance to look flawless and gorgeous.
Also, it comes in different patterns and colors. You can experiment not only with colors but with styles as well. Choose a knee-length lace dress for a cocktail party or a long white lace gown for the most special day of your life.
Third, you can wear it to any occasion: a wedding, a party or even a date!
Cord lace style dresses
These dresses are popular among Nigerian youths. Young ladies adore cord lace dresses and enjoy how good they look in them. The patterns and designs of cord lace styles dresses are countless. Nigerian ladies are giving preferences to off-shoulder long dresses made with cord lace.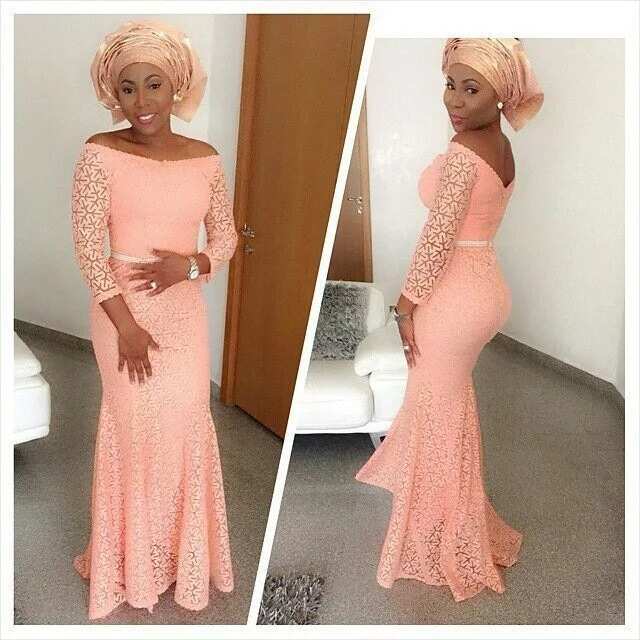 You can wear it in pastel or bright colors. It is all up to you and how you feel! You can combine a bright dress with lighter colored headwrap or Gele.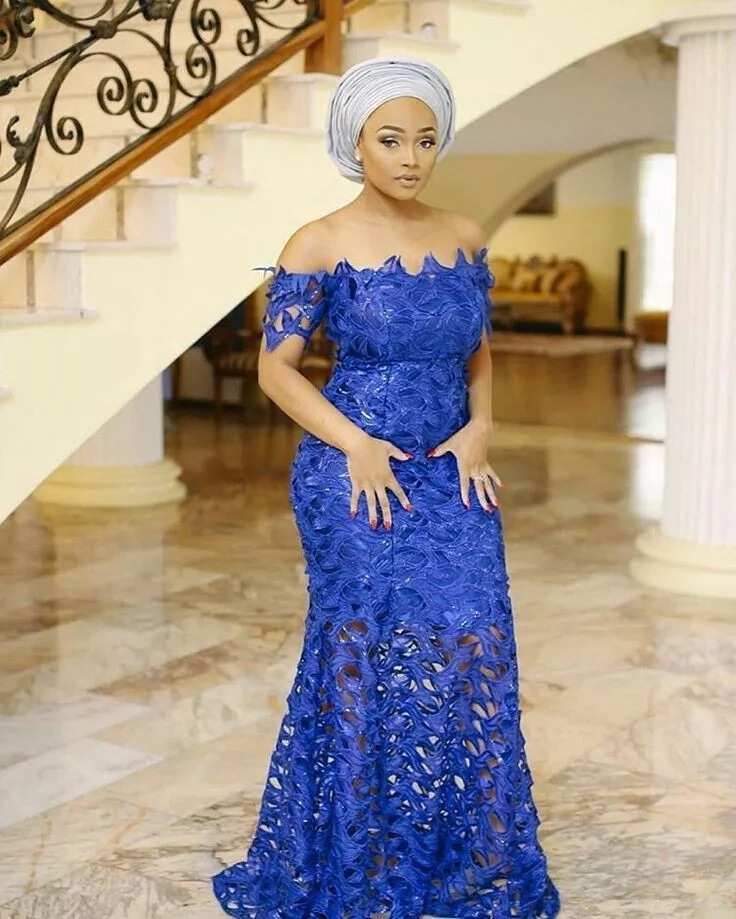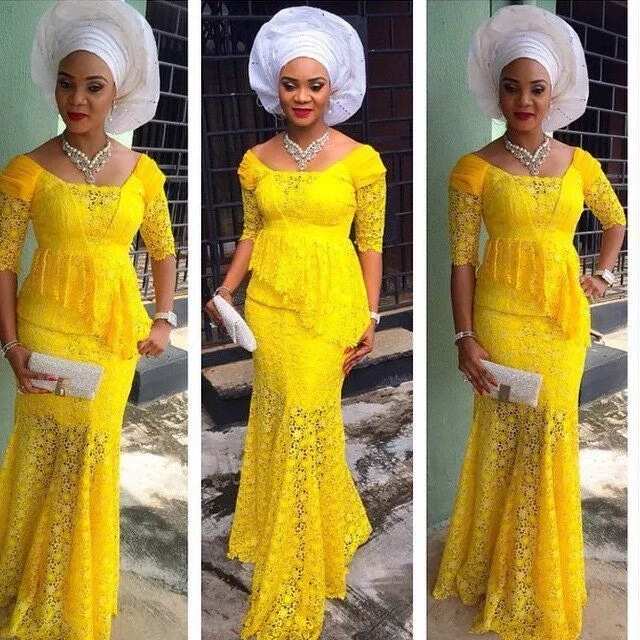 You might want to try this knee-long cord lace dress. You are guaranteed to have many eyes on you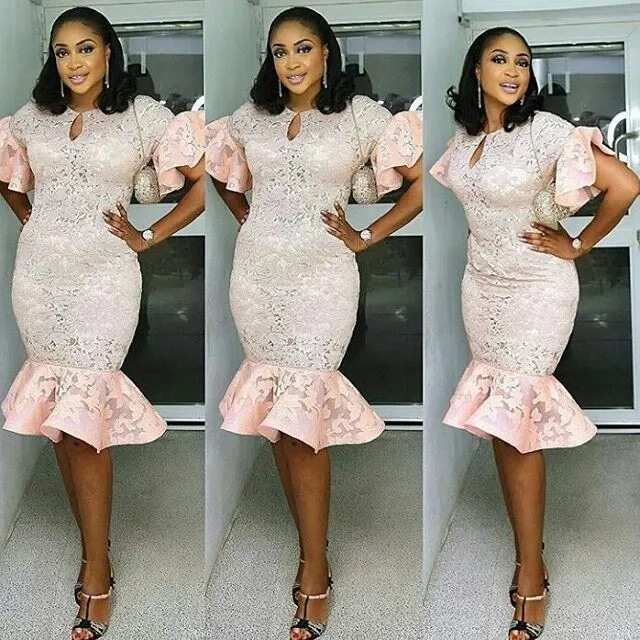 Gorgeous French lace
If you like a more tender variant of lace then French lace is a right option for you. The designs and color combinations are many. You can opt for a style with long sleeves.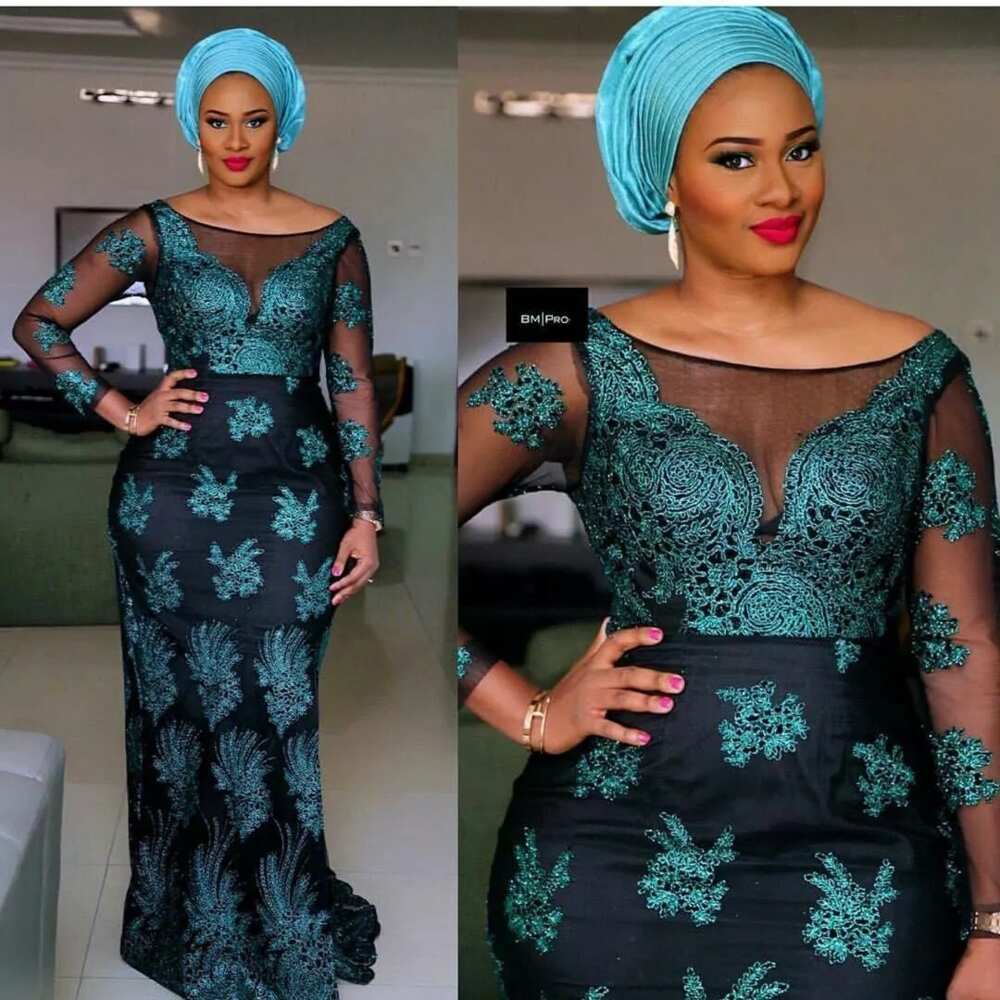 You can choose a gorgeous sleeveless dress of the most amazing design and you certainly have all eyes on you.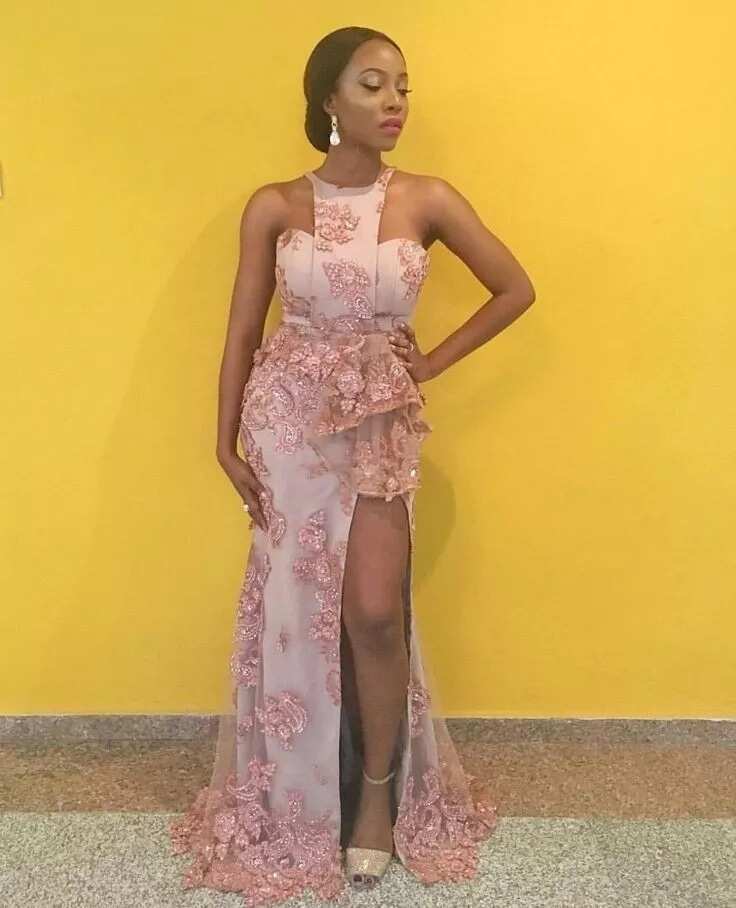 Aso ebi and Bella Naija lace style dresses
Many fashionistas wear more knee-length lace dresses, but long Aso ebi lace dresses are also in trend. The popular fashion websites post plenty of eye-catching lace style dresses for you to enjoy. Let's see which styles of dresses are popular now.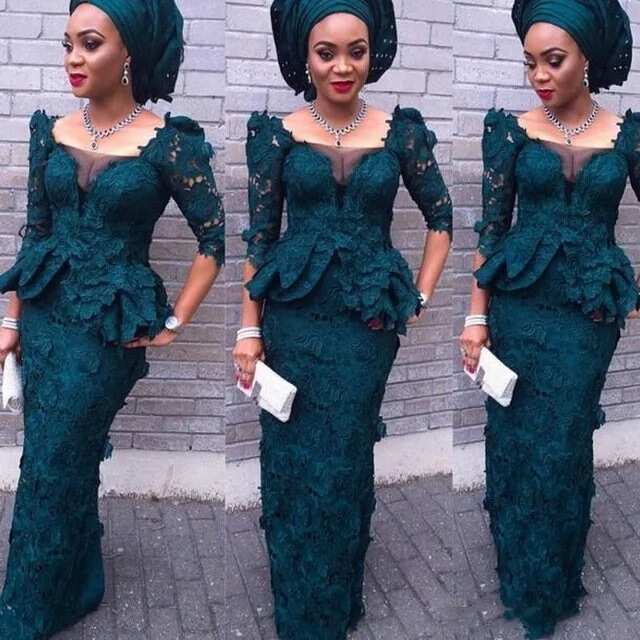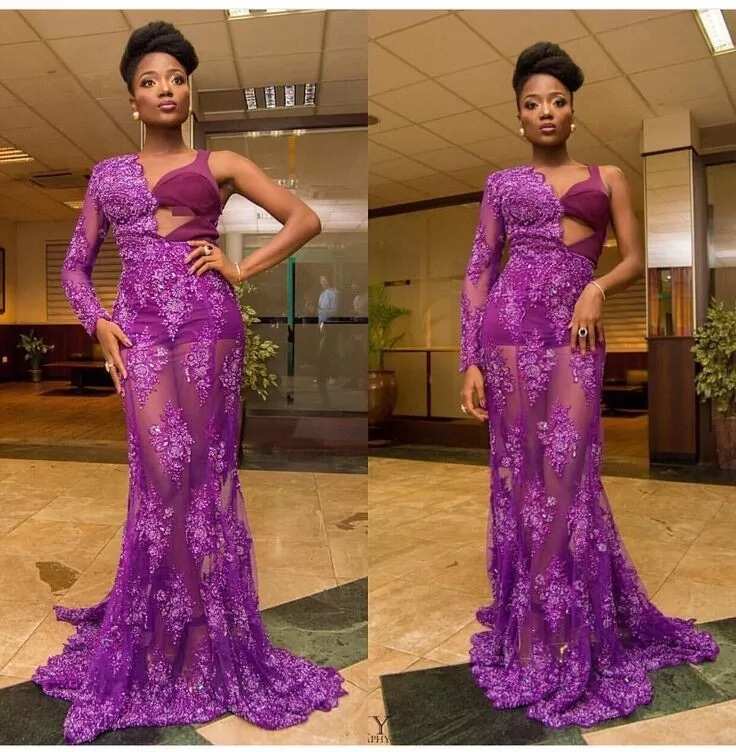 You can also combine the dress with your amazing Gele. The most popular combinations are pink and blue, yellow and blue, yellow and green.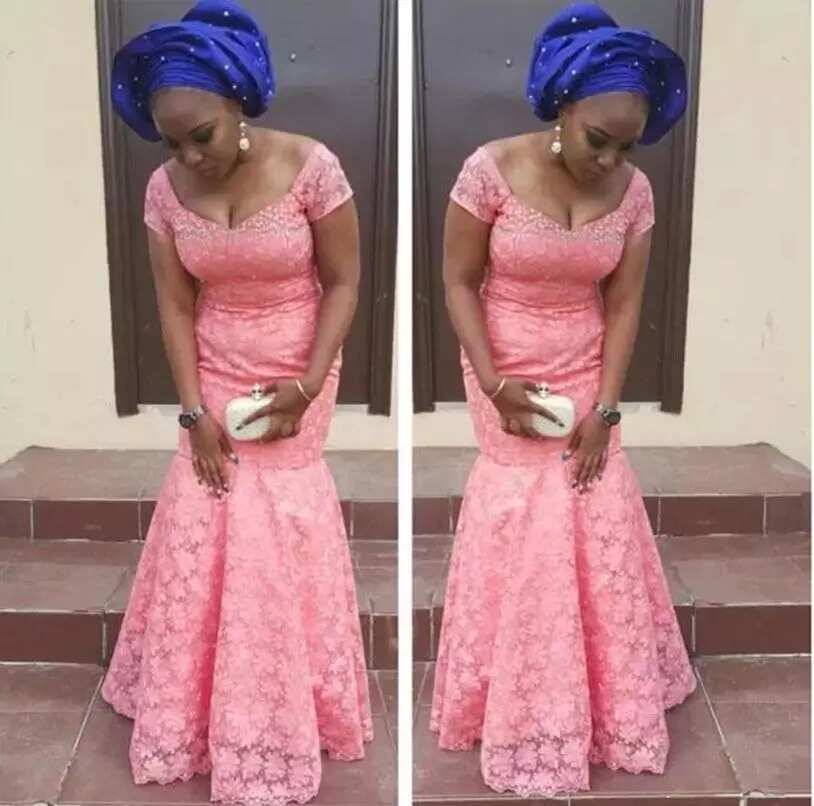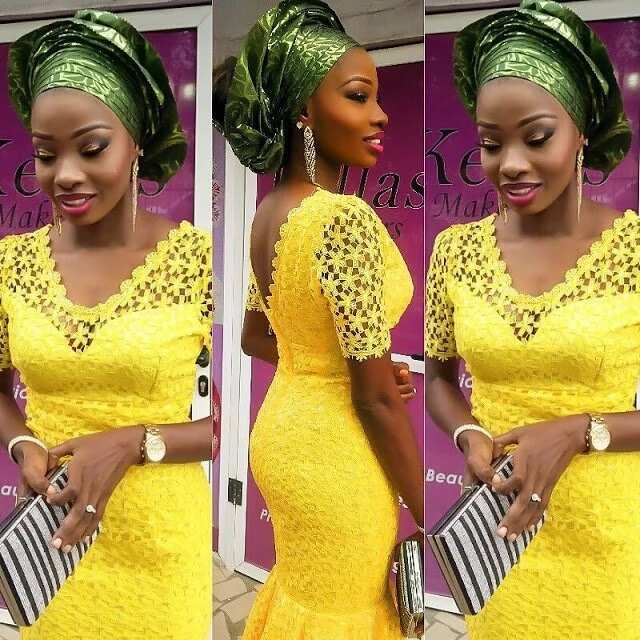 What about more calm colors: white or milky chocolate? You can still be sparkling and bright without wearing flashy colours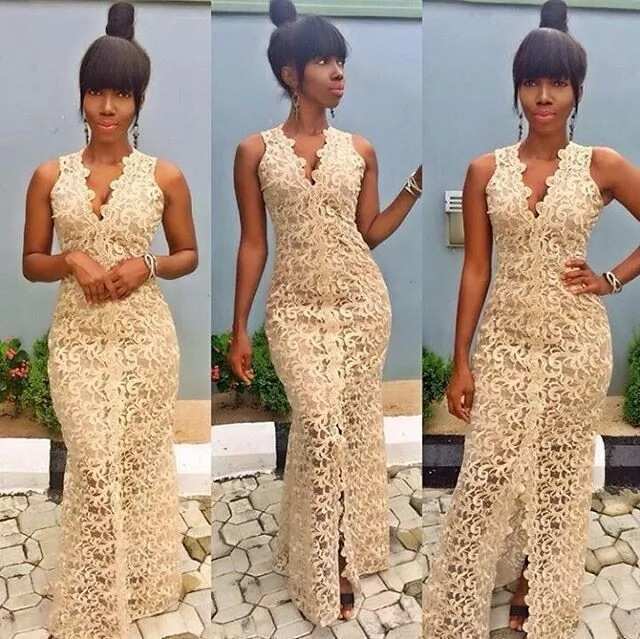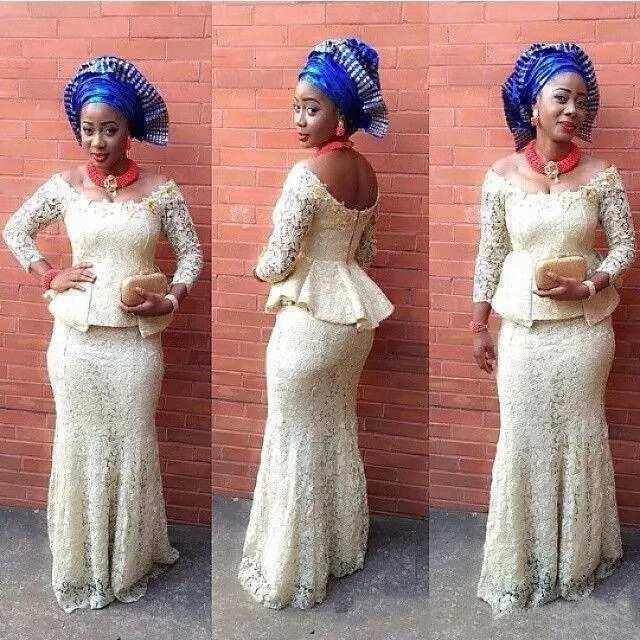 Wedding lace style dresses
Are you dreaming of the perfect wedding dress design? Maybe your wedding is coming up and you still have not made up your mind about the fabric of the dress. Well, you should know that lace is the best friend of all Nigerian brides-to-be. You can choose a lace style dress as your main wedding dress or for a different version to wear during other times of the day.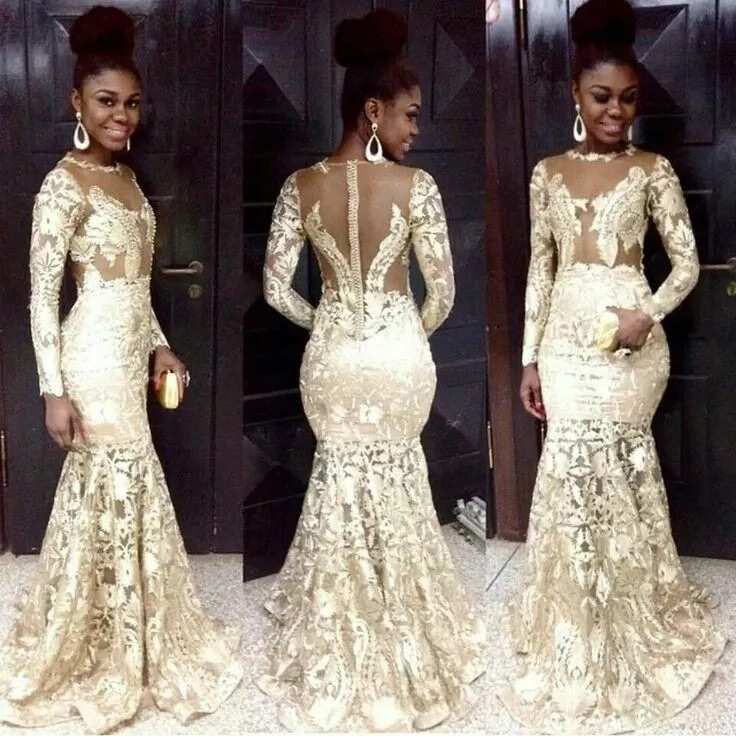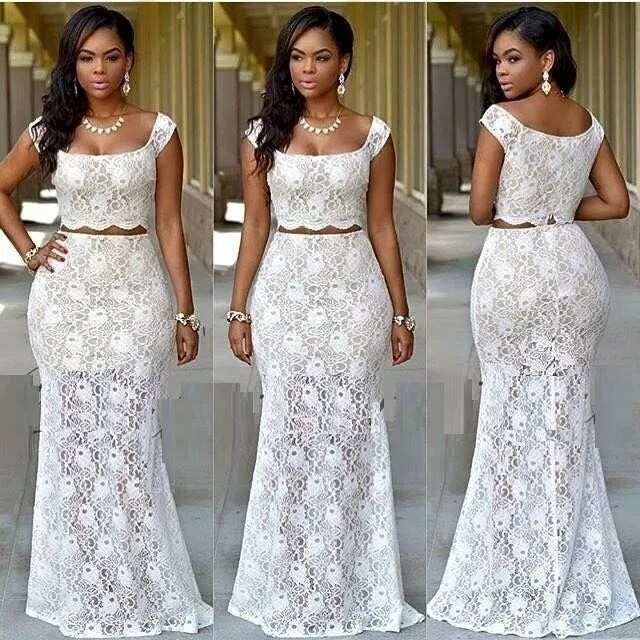 If you're not the bride this time around, then you can also choose a nice lace dress to attend your friend or relative's wedding. Take a look at these lace types, styles, designs and choose the one you like.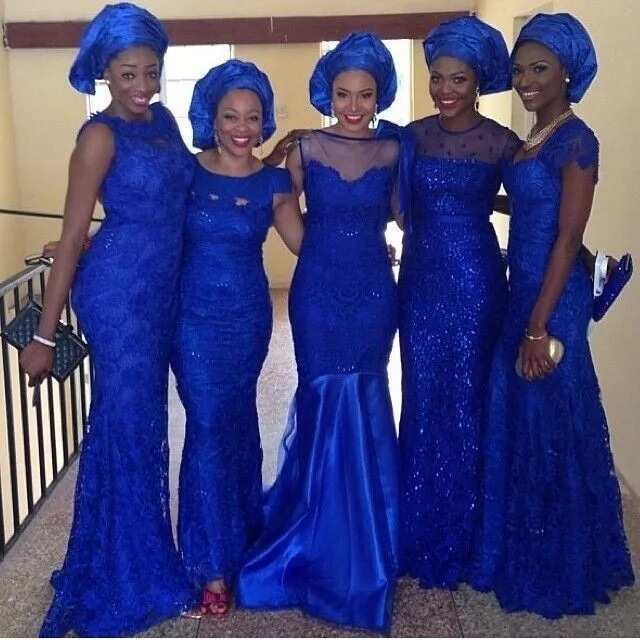 How amazing are these lace style dresses?! There is no doubt that the perfect dress is not the most expensive one, but the one which suits you well. We can say for sure that lace dresses will definitely not let you down. Choose the one you like and show the world what you've got.
READ ALSO: Celebrities in Nigerian native attire styles