Emmy awards 2017: Best and worst looks
Emmy awards 2017: Best and worst looks! See our compilation of the most spectacular images! Only the brightest outfits! Just the most famous designers!
On September 17, the Emmy Awards 2017 was held in Los Angeles. As you know, it's the main American award in the field of television.
The highest-paid and well-known figures of the TV industry gathered at Microsoft Theater. Hundreds of cameras were directed on Reese Witherspoon, Heidi Klum, Evan Rachel Wood, Jessica Lang, Zoe Kravitz, Susan Sarandon and many others.
The brilliance of diamonds, dresses of all rainbow colours and various styles, high heels and dazzling smiles were present. Guests of the ceremony, as usual, prepared for the event, putting in one hundred percent effort.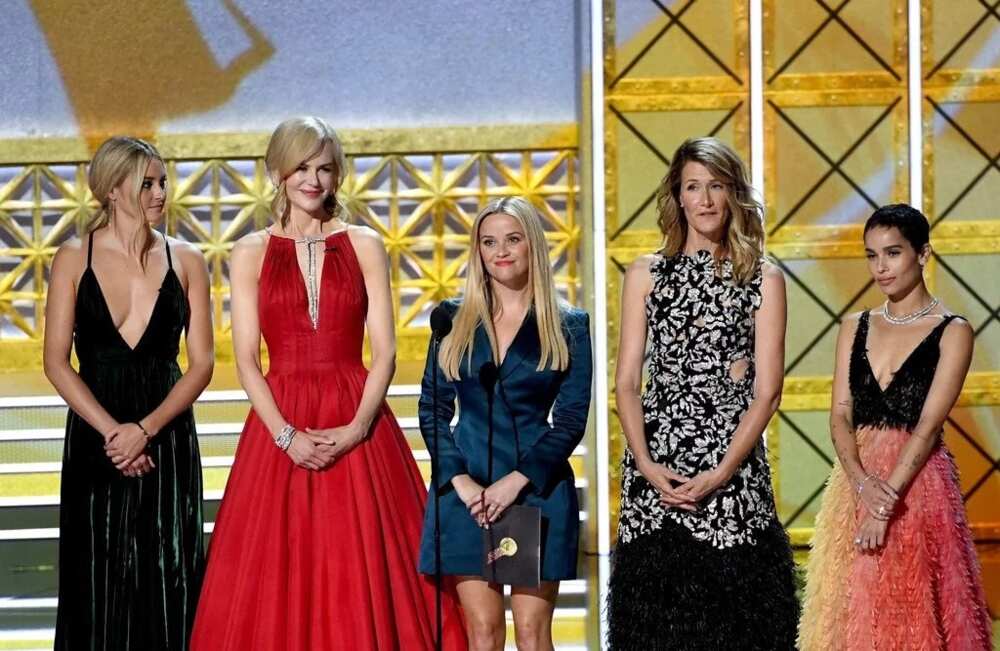 Of course, an event of such calibre means there is a high number of mega stars on the red carpet who showed off different looks and designer clothes.
As expected, the audience expected not only a winners list of the Emmy Awards 2017 but also stylish photos of Hollywood stars on the red carpet of the ceremony. The all-star guests sought to portray themselves in the best possible way. Exquisite original outfits and elegant dresses were displayed on the red carpet. We chose the brightest looks from the Emmy 2017 Awards Ceremony for your delight.
Despite their efforts, not every actress got to stand out on the red carpet in Los Angeles. See these Emmy Awards photos!
So, Nicole Kidman, Reese Witherspoon, Jessica Biel, Tandy Newton, and Yara Shahidi were named the most stylish stars on the red carpet.
The best images of the Emmy Awards 2017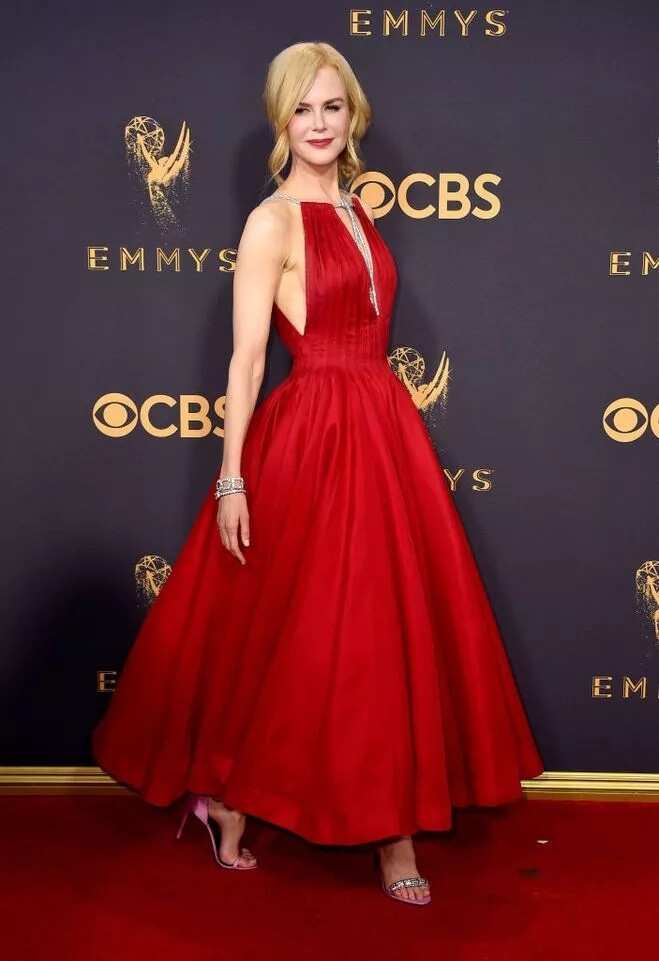 1. Nicole Kidman
In addition to receiving the nomination for "Best Actress in the Mini-Series," Nicole Kidman delighted the audience with her exquisite retro outfit that evening. The celebrity chose a luxurious scarlet dress with a deep neckline and a fluffy midi-skirt from Calvin Klein. The image was completed with a pair of bright pink sandals by Harry Winston.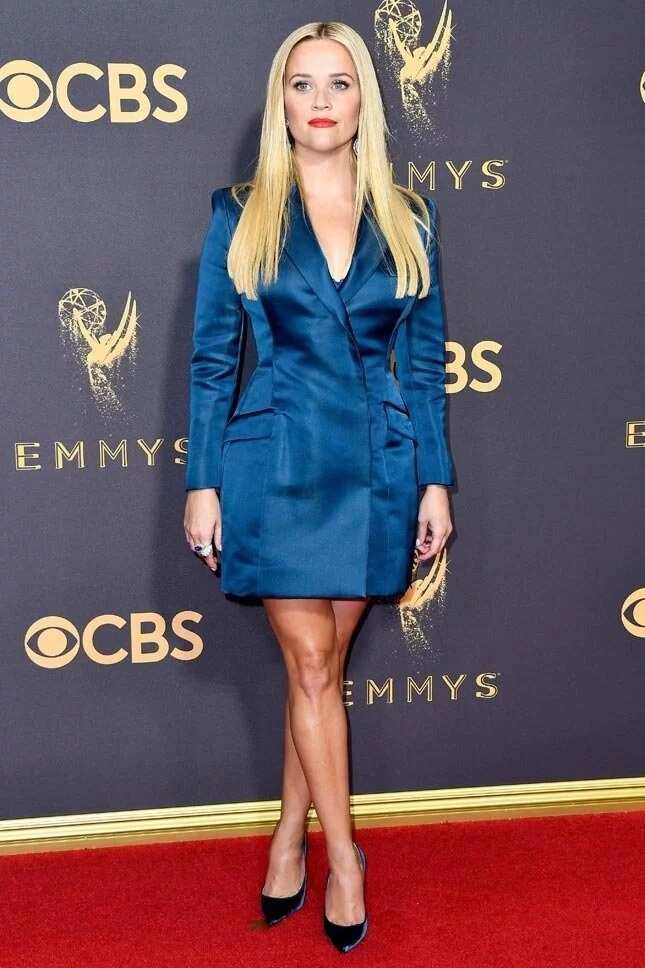 2. Reese Witherspoon
It seems that the "Big Little Lies" actress decided to take home not only all the Emmy-2017 figurines but also the title of the main fashionista. Reese Witherspoon was spotted in a short aquamarine dress from Stella McCartney, velvet shoes from Christian Louboutin and jewelry created by David Webb. For the makeup of the star, the bright accent was a carrot-red lipstick.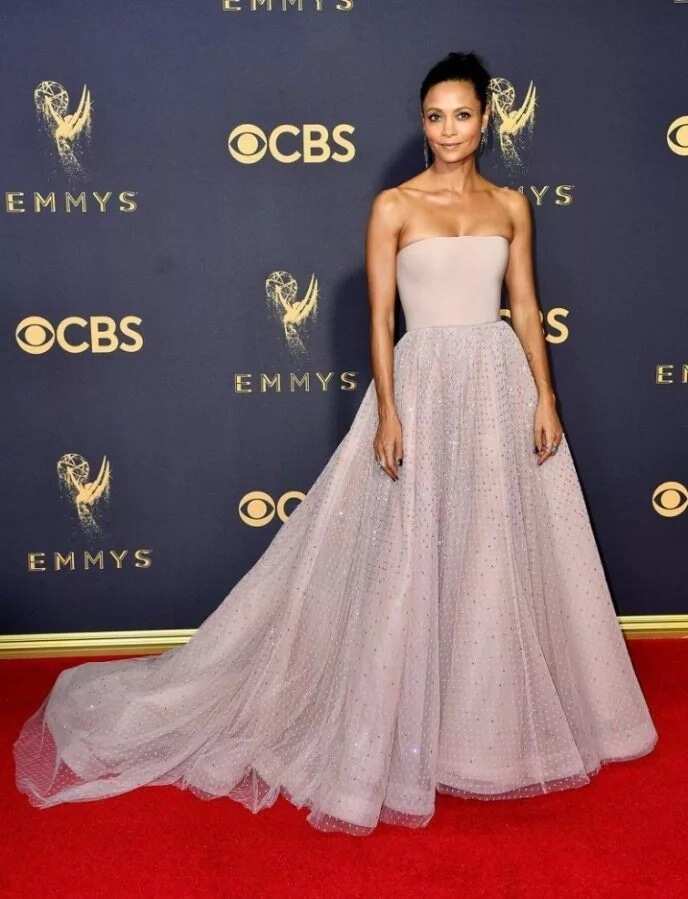 3. Thandie Newton
She also received her place in the spotlight when it comes to the best look. Her outfit by Jason Wu with a hand-embroidered hem is worthy of an applause. The pastel pink will become an autumn hit of the red carpet. The colour was favored by Thandie. She demonstrated a very gentle and feminine look.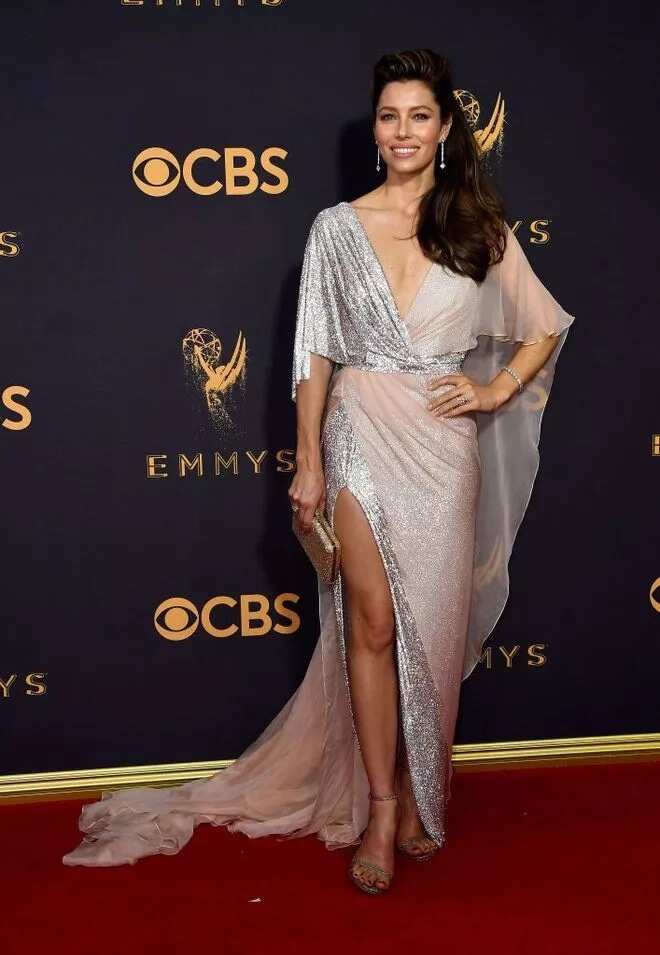 4. Jessica Biel
The actress also looked gorgeous. For the award, she chose a silver-pink dress that falls to the floor with an open back, a cut and neckline. The dress is by Ralph & Russo. The star complemented her evening look with clutch and sandals that perfectly blends with the attire. Her hair was elegantly packed.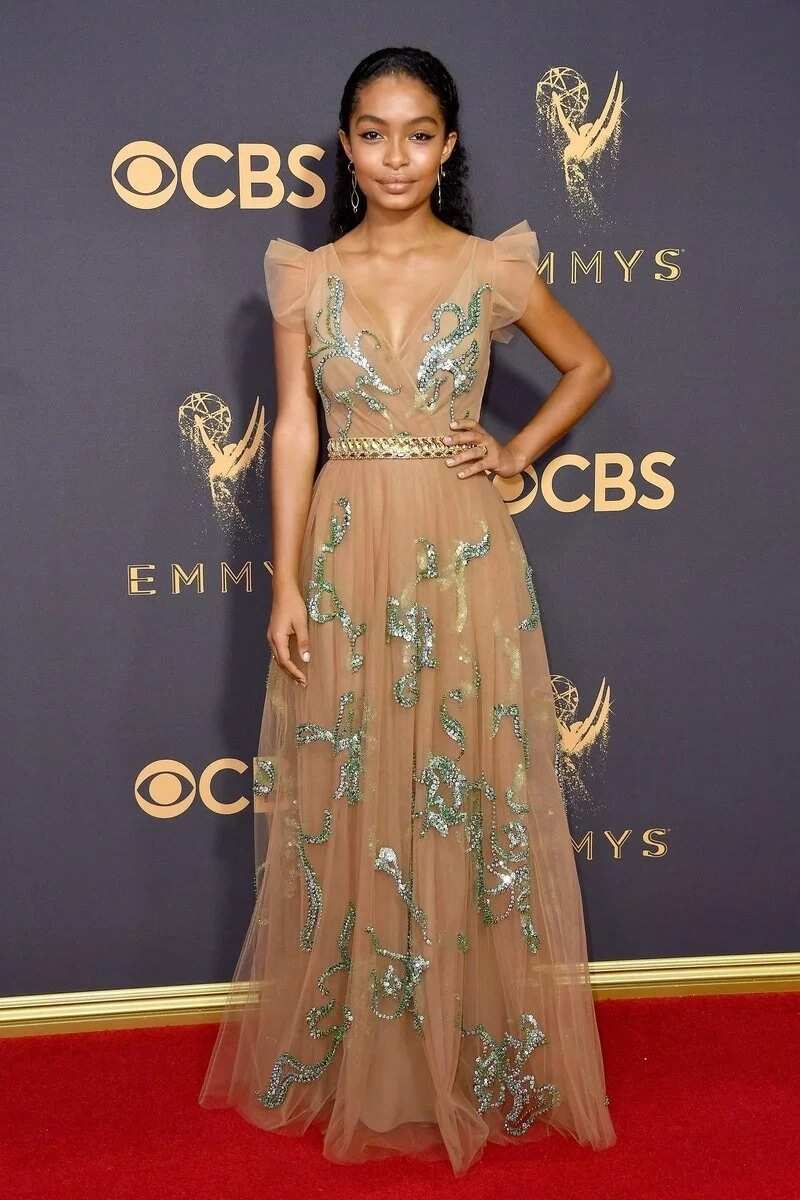 5. Yara Shahidi
She was noticed as one of the red carpet beauties. The American actress put on a beige dress with sleeves flounces from Prada. The unique outfit with green embroidery looked spectacular.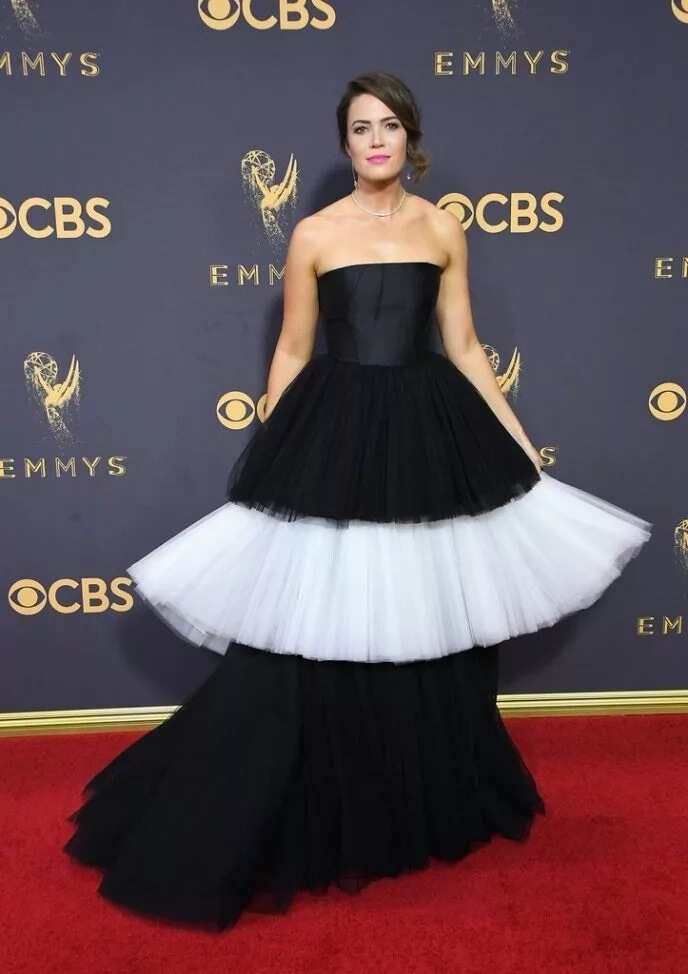 6. Mandy Moore
Many critics rightly named her look as one of the most gorgeous. The actress and singer appeared in a fluffy black and white dress with an unusual "multi-level" hem complemented only with minimal jewelry.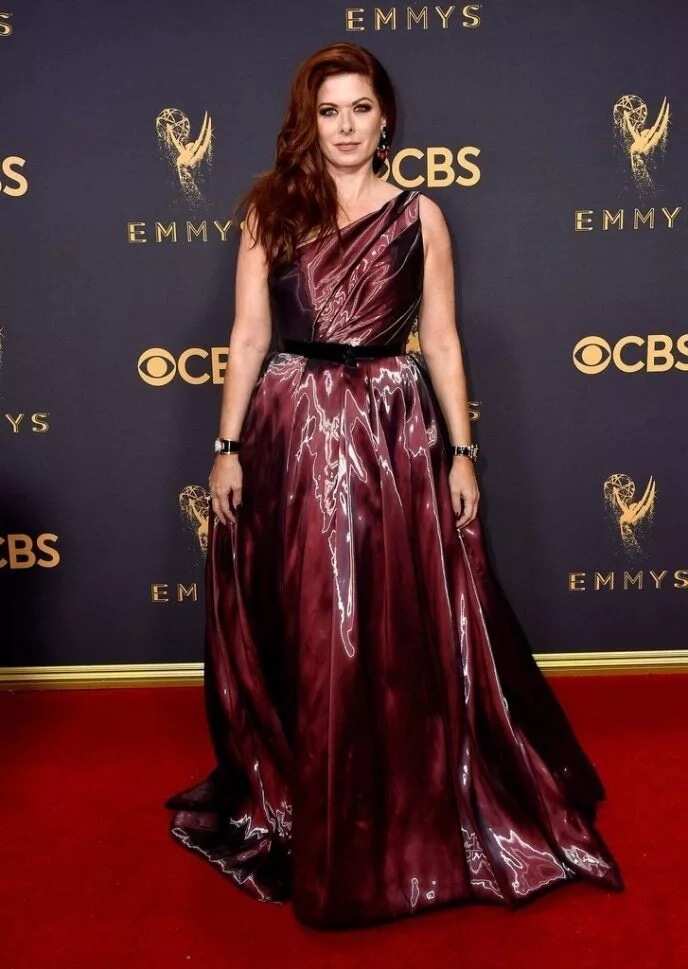 7. Debra Messing
She certainly stood out in her bright and beautiful dress. The star came out on a red carpet in a burgundy outfit made from an unusual "iridescent" fabric. It's very impressive!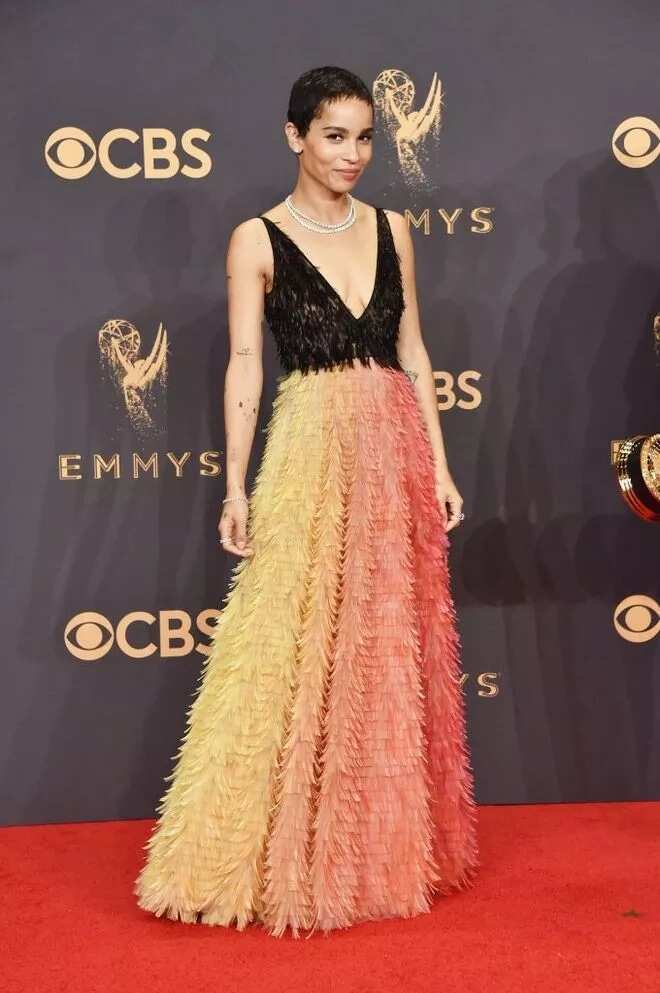 8. Zoe Kravitz
Her new evening outfit is traditionally flawless. The actress' flowery look is perfectly combined with accessories and a fab haircut. Bravo!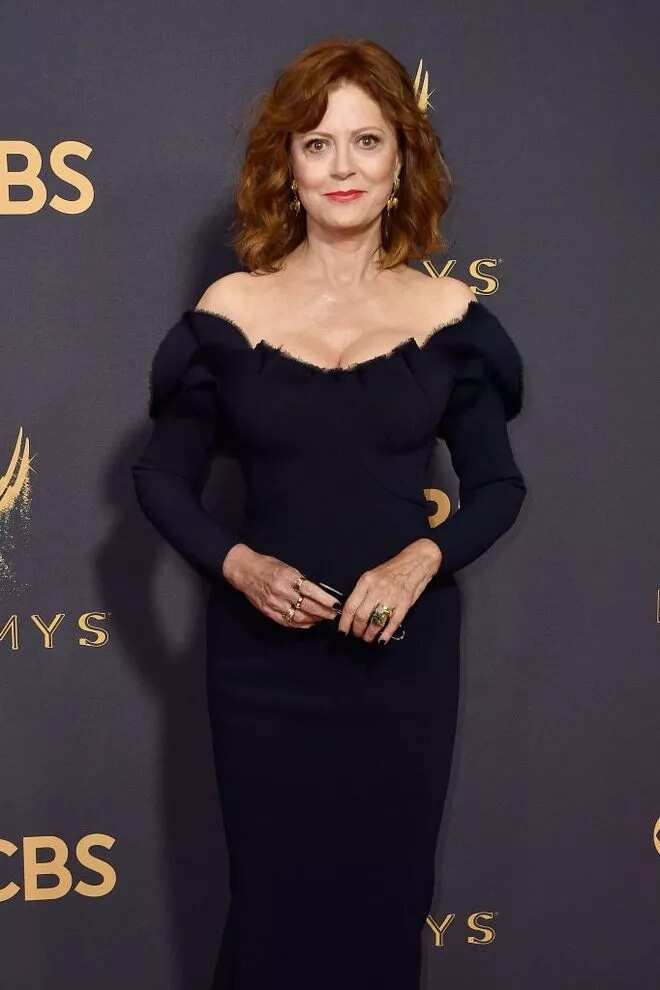 9. Susan Sarandon
She was very true to herself. For the "Emmy" the star appeared in a dress with a plunging neckline, emphasizing her slim figure. Great choice!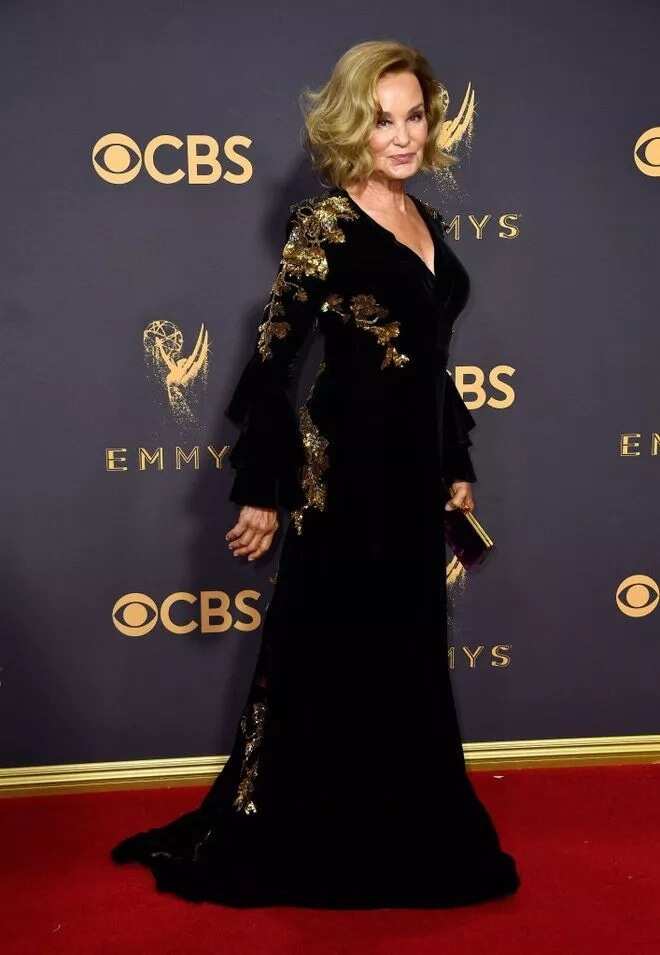 10. Jessica Lange
A smart woman - a smart outfit! She looked stunning in a black velvet dress with gold design.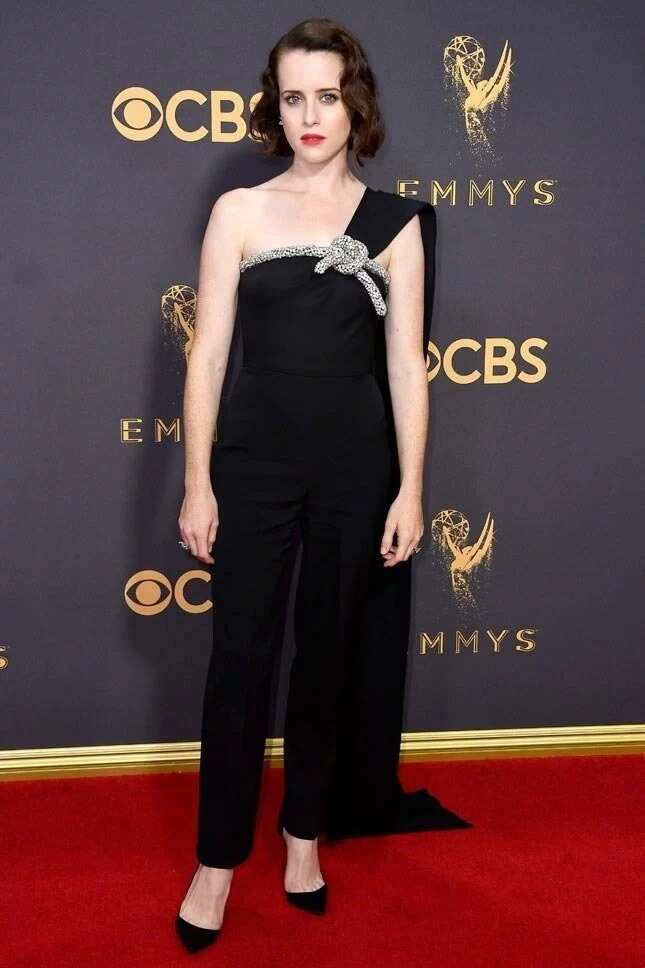 11. Claire Foy
It's not just dresses that graced the red carpet! Claire Foy chose a black overall with an asymmetrical top and unique design elements. The attire was supplemented by the classic black "boats." It turned out elegantly, feminine and not boring.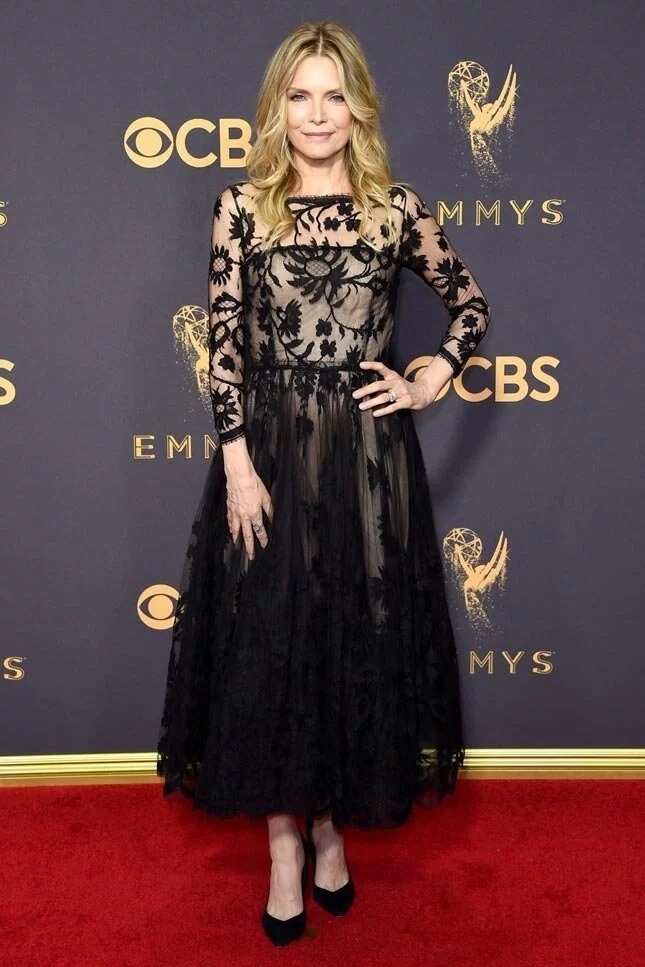 12. Michelle Pfeiffer
Airy dress, light curls and neutral makeup - Michelle Pfeiffer's look is simple, interesting and very effective. Bravo, Michel!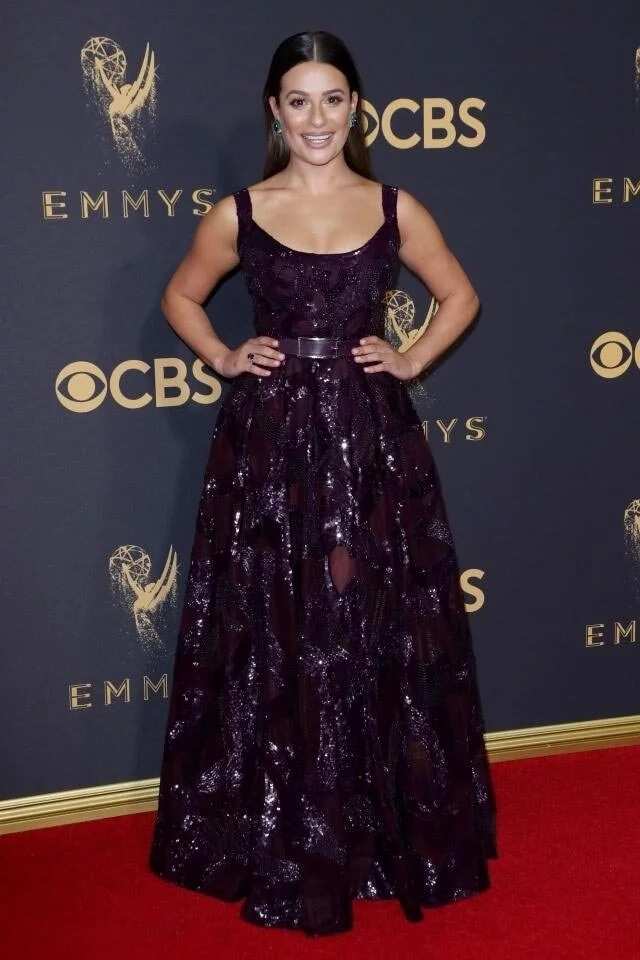 13. Lea Michele
Another gorgeous dress! Lea Michelle shone is in a dark purple outfit. She looks like a fairy tale character!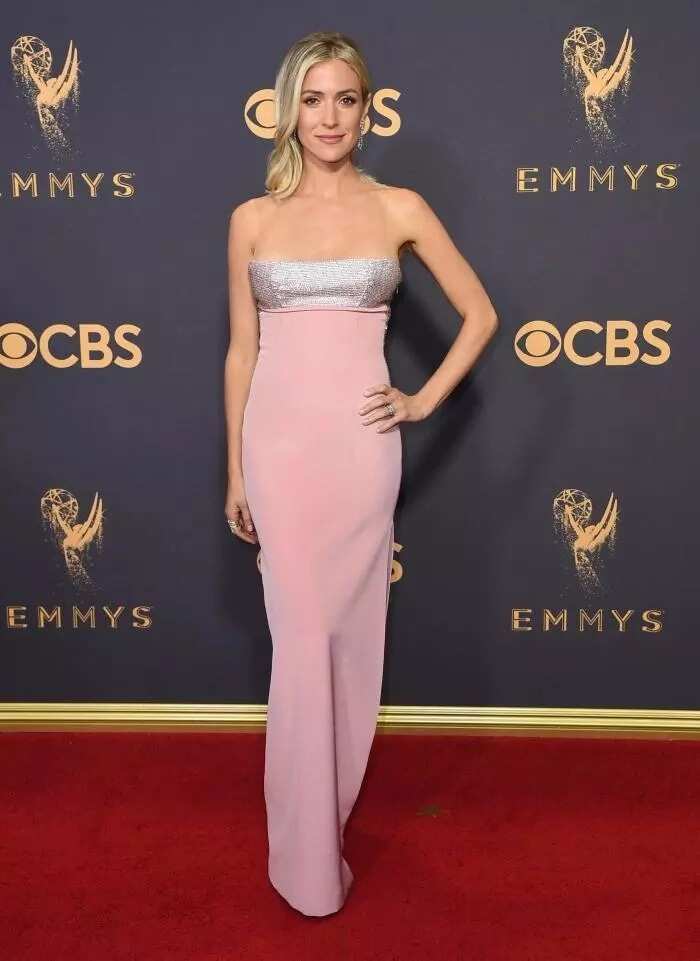 14. Christine Cavallari
She "killed two birds with one stone". Her outfit combines a trendy pastel pink color with a sparkly element.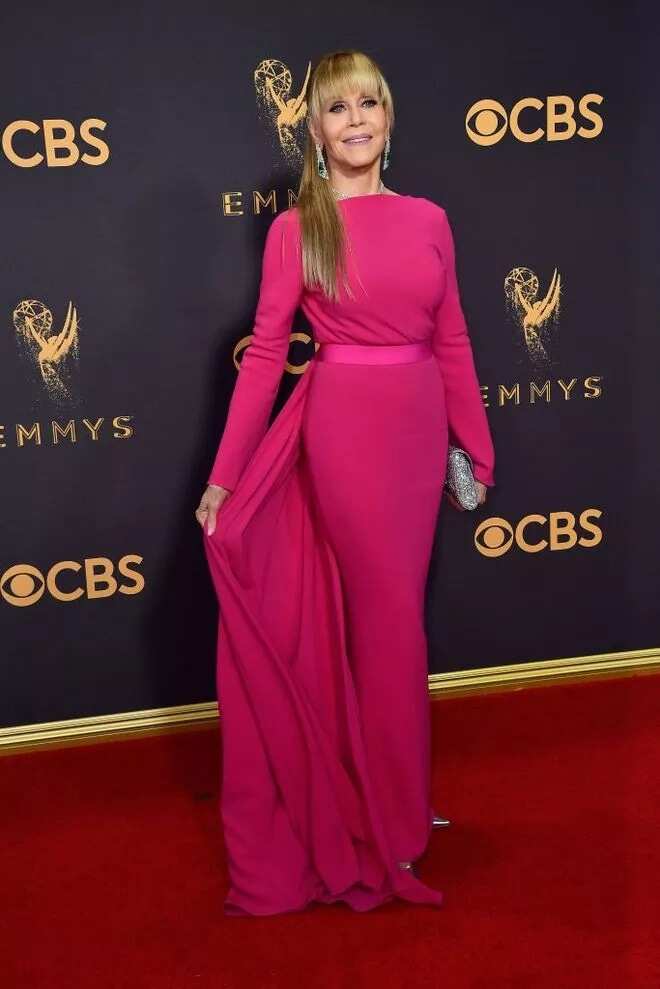 15. Jane Fonda
Look at this photo! It's hard to believe that the legendary Jane Fonda is 79 (!) years old. Jane, we are in awe!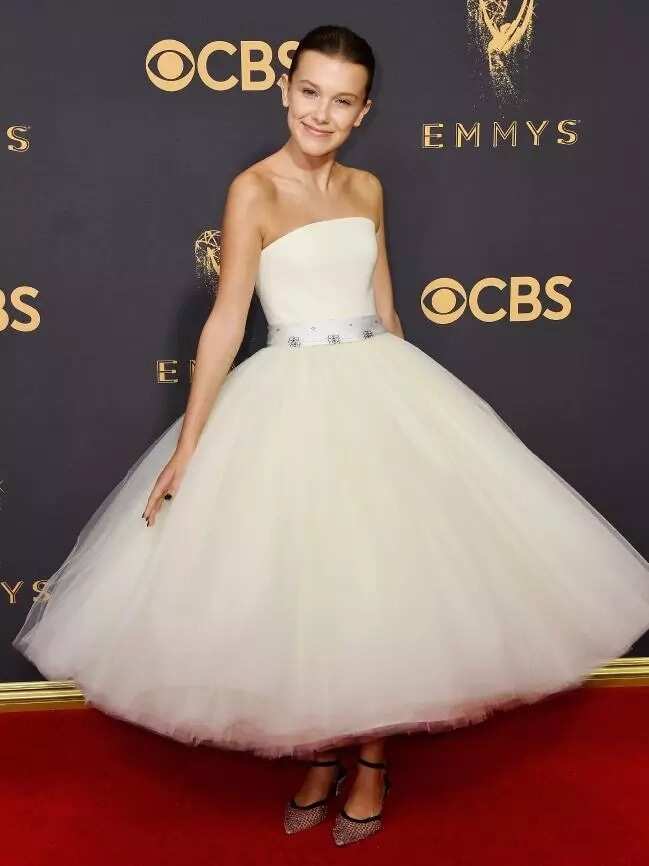 16. Millie Bobby Brown
It seems fluffy dresses were a popular hit of the night. This cute and girly dress worn by 13-year-old Millie Bobby Brown certainly captures our attention.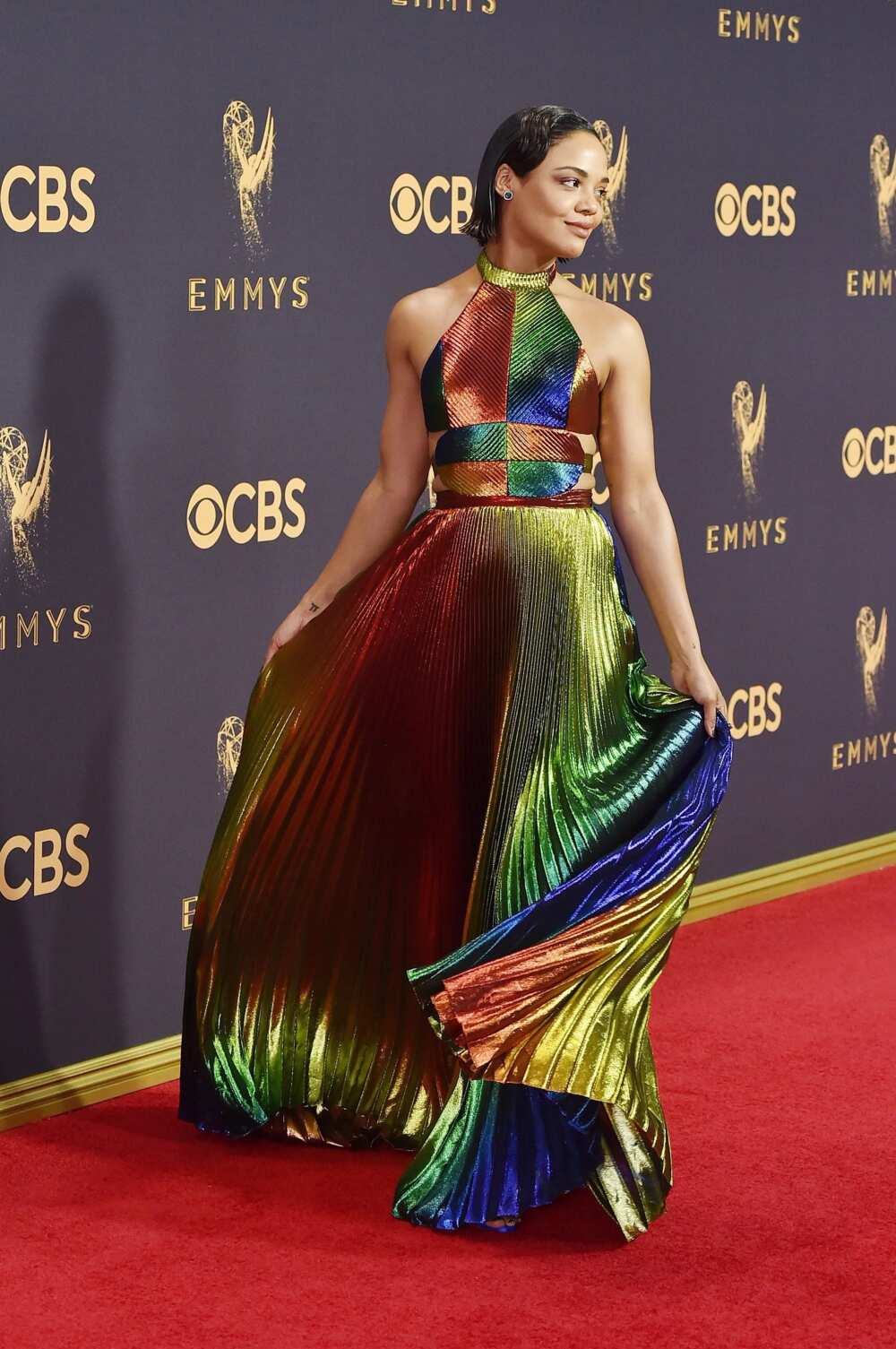 17. Tessa Thompson
It is all bout glitter and colours of the rainbow! Tessa Thompson was not afraid to for such a bright outfit and she did not fail. Very stylish and memorable look!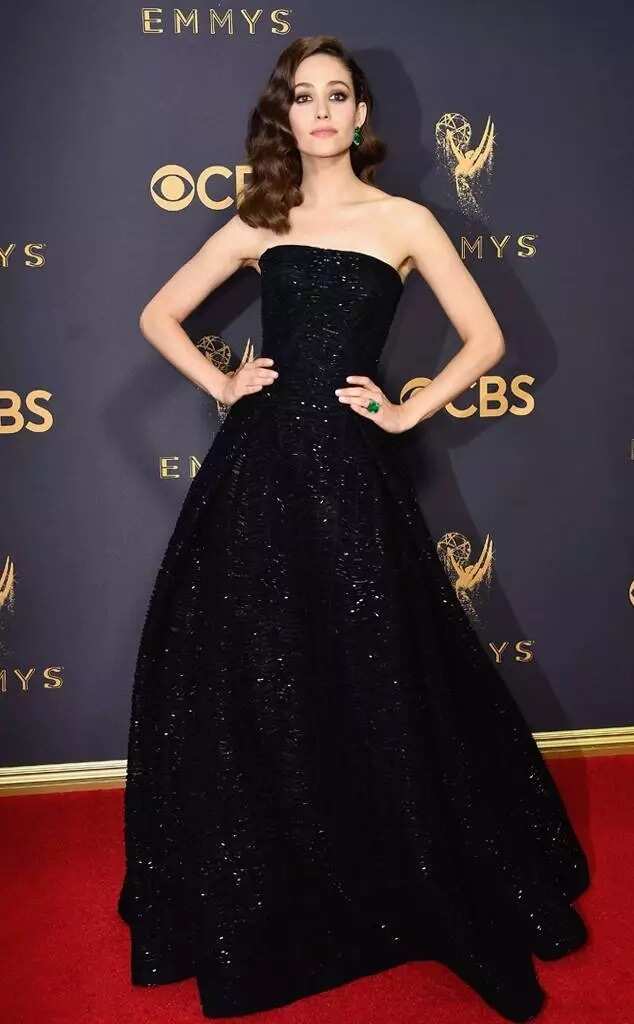 18. Emmy Rossum
A lavish corset dress, impeccable make-up, styling, incredibly beautiful emerald earrings and a beautiful face all help to create the "Hollywood" look of Emmy Rossum.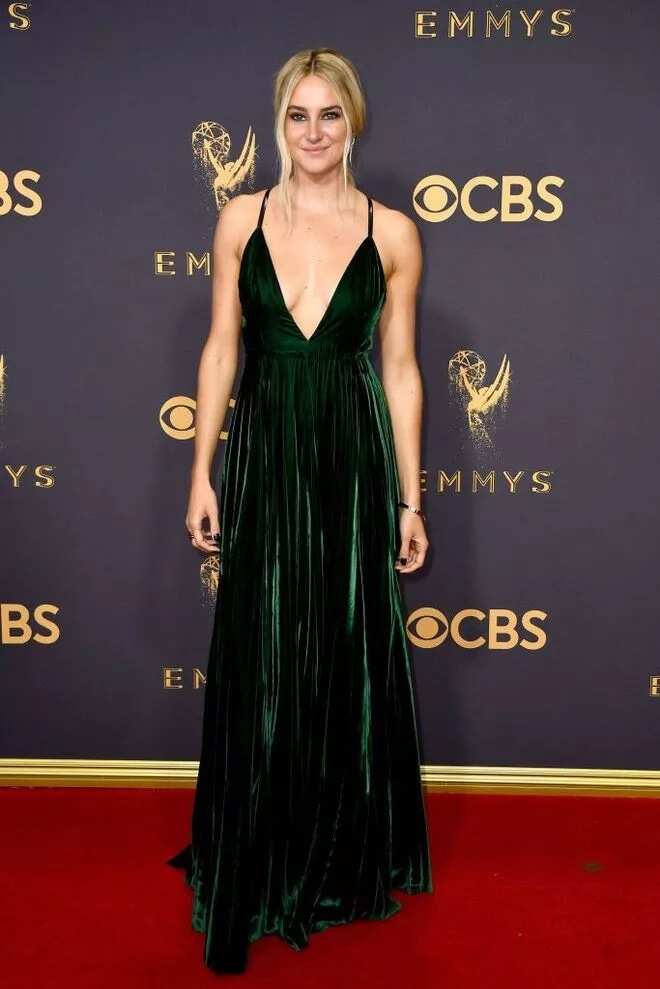 19. Shailene Woodley
The actress chose a spectacular outfit just like her other colleagues. She wore a green velvet dress. But we still cannot help but note that a couple of jewellery would have made the look much better.
READ ALSO: Richest Nollywood actress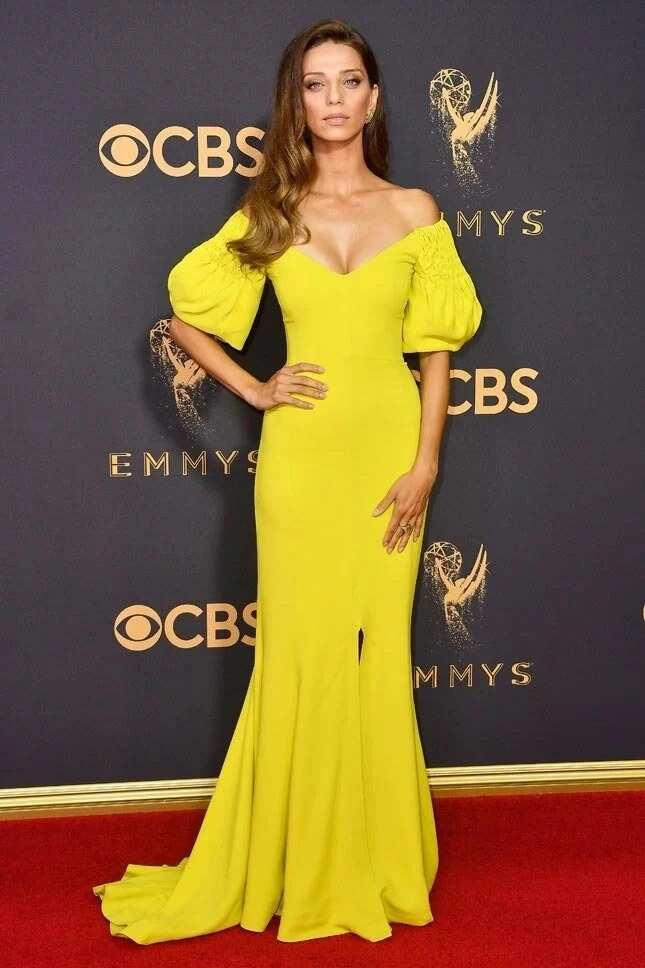 20. Angela Sarafyan
She decided to add colours to her wardrobe. On the red carpet, the actress appeared in a bright yellow dress with open shoulders. She definitely looks gorgeous up there.
READ ALSO: Celebrities in Nigerian native attire styles
The worst looks of Emmy awards 2017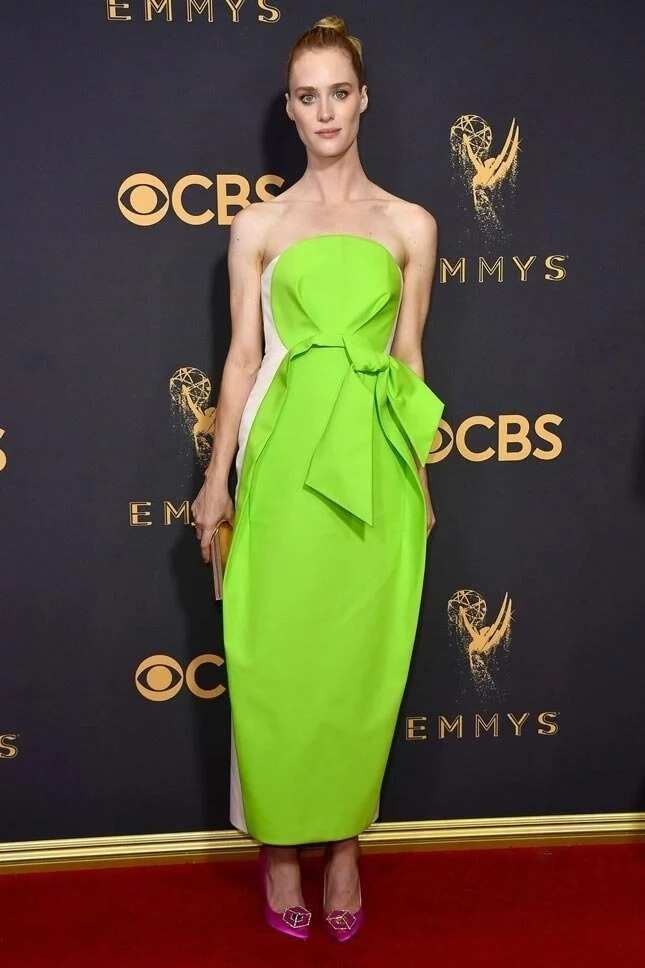 1. Mackenzie Davis
This bright-green dress, paired with fuchsia shoes was not a good look for Mackenzie Davis. She will be remembered, but only due to her unfortunate combination.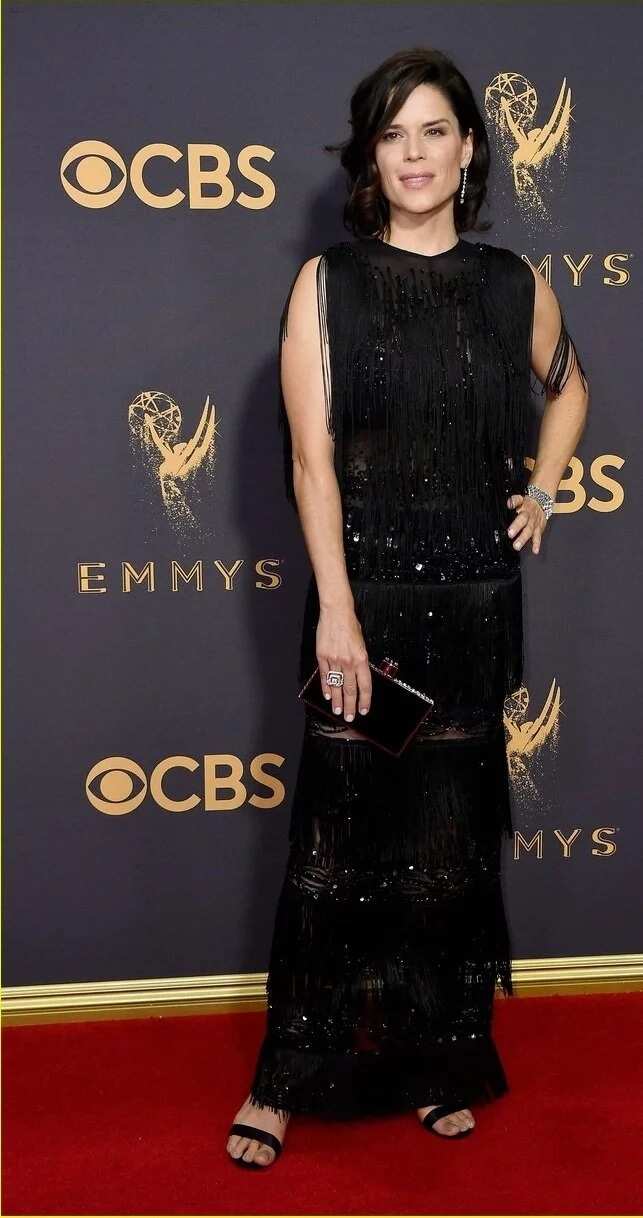 2. Neve Campbell
This dress did not do her justice. It completely deprived her of accentuating her waist and hips. Also, her shoulders were made visually wider and more massive than usual.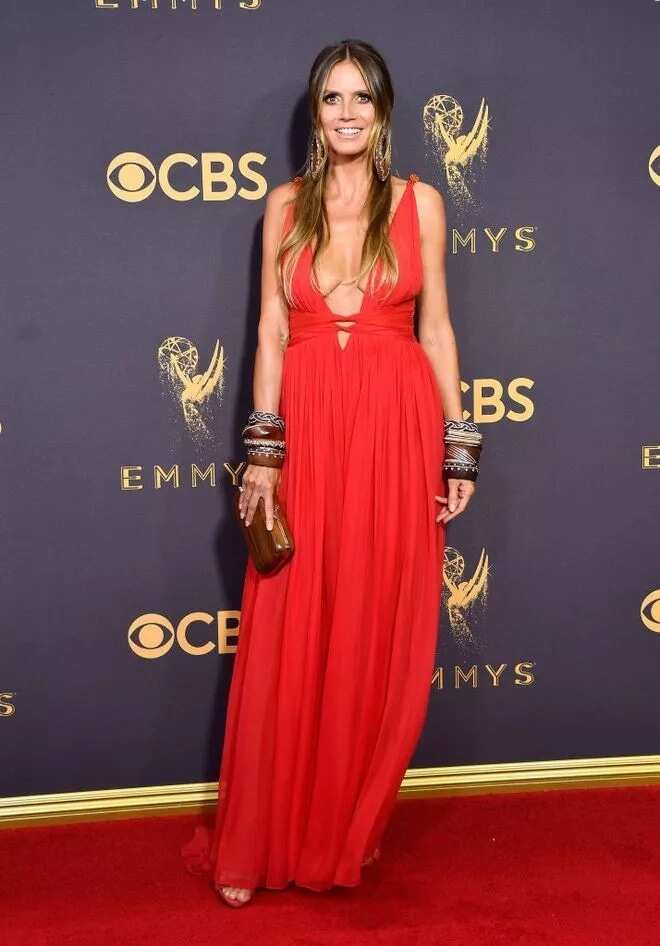 3. Heidi Klum
It was not possible to get Heidi Klum on the list of the best looks of the evening. The supermodel went too far with all the elements of her outfit, starting from the overly deep neckline and ending with earrings in frightening size.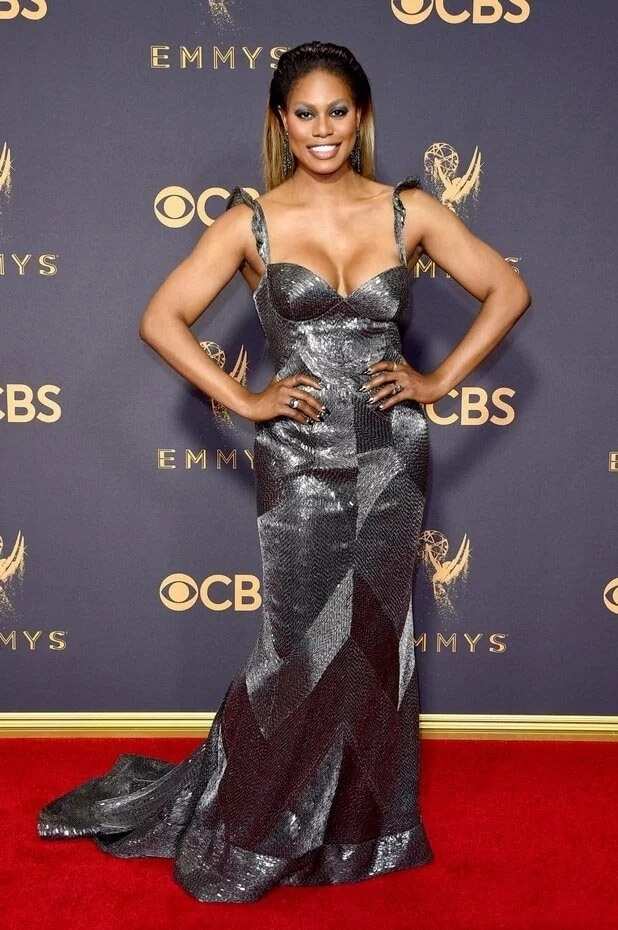 4. Laverne Cox
A silver outfit is, of course, spectacular, but not when it's too small in size. This was not a good look for Laverne Cox.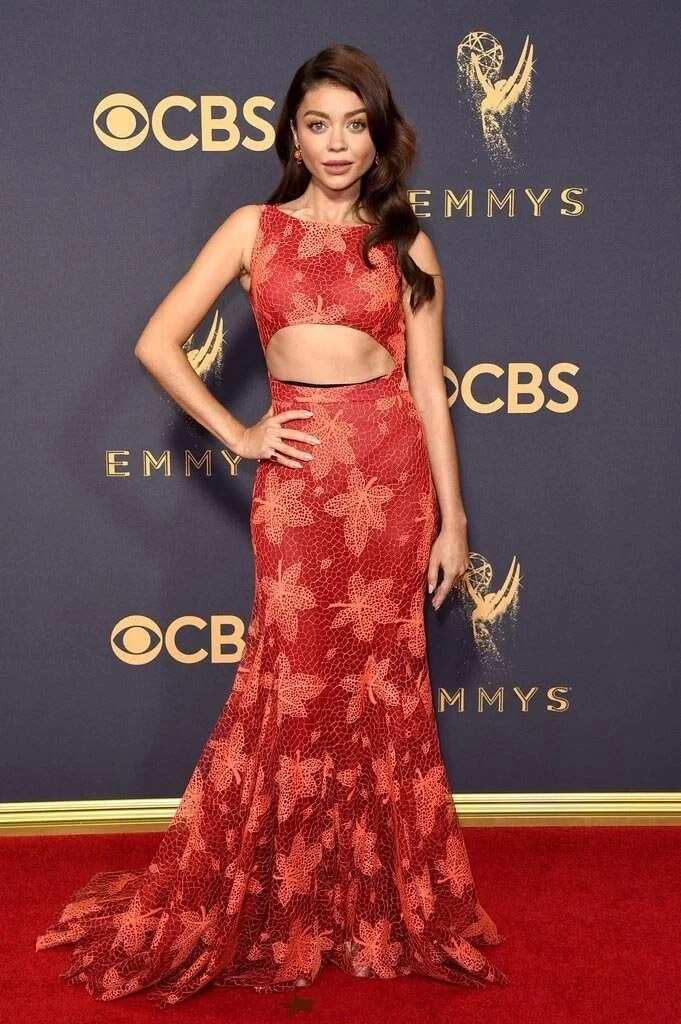 5. Sarah Hyland
Unfortunately, the all-too-bright colour of Sarah Hyland's outfit does not "redeem" its unfortunate design. The odd-looking cut on the abdomen was not the most flattering.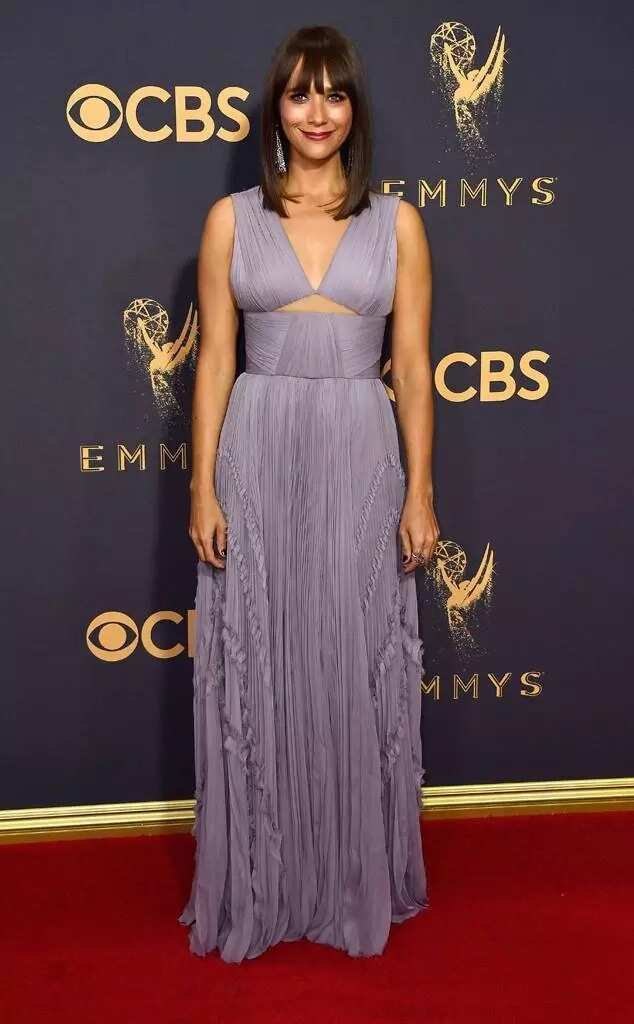 6. Rashida Jones
Another outfit where the cut ruined it all. The unsuccessful design element of her dress visually made Rashida Jones larger and more massive than she is.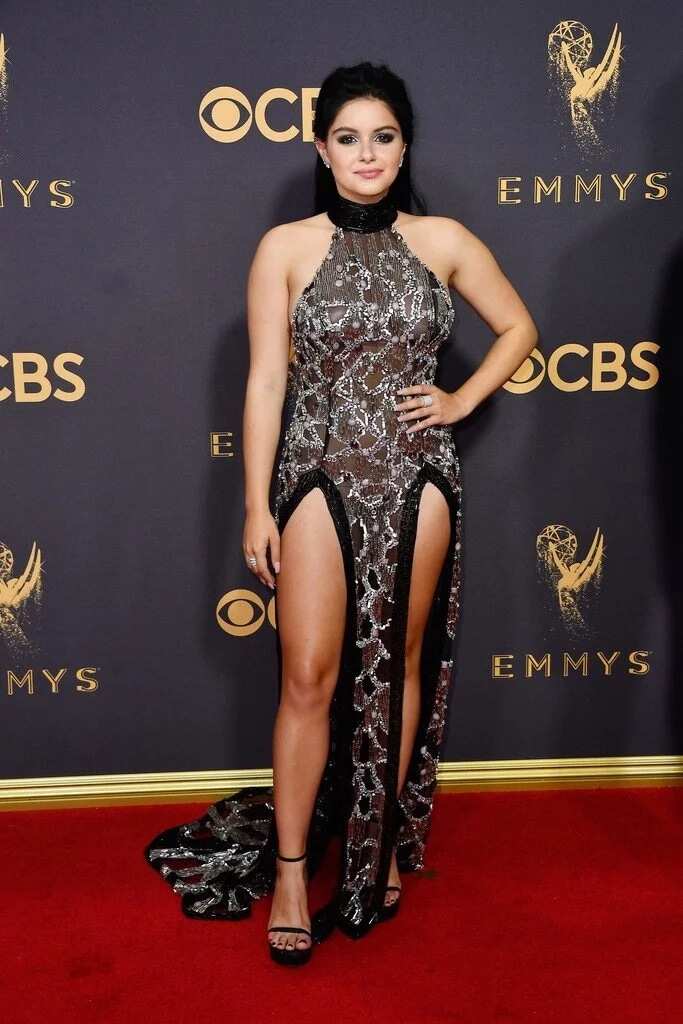 7. Ariel Winter
With each new spotting of Ariel Winter, we increasingly suspect that the actress is a lost sister from the Kardashian clan. Her hardcore bare look does not suit the event.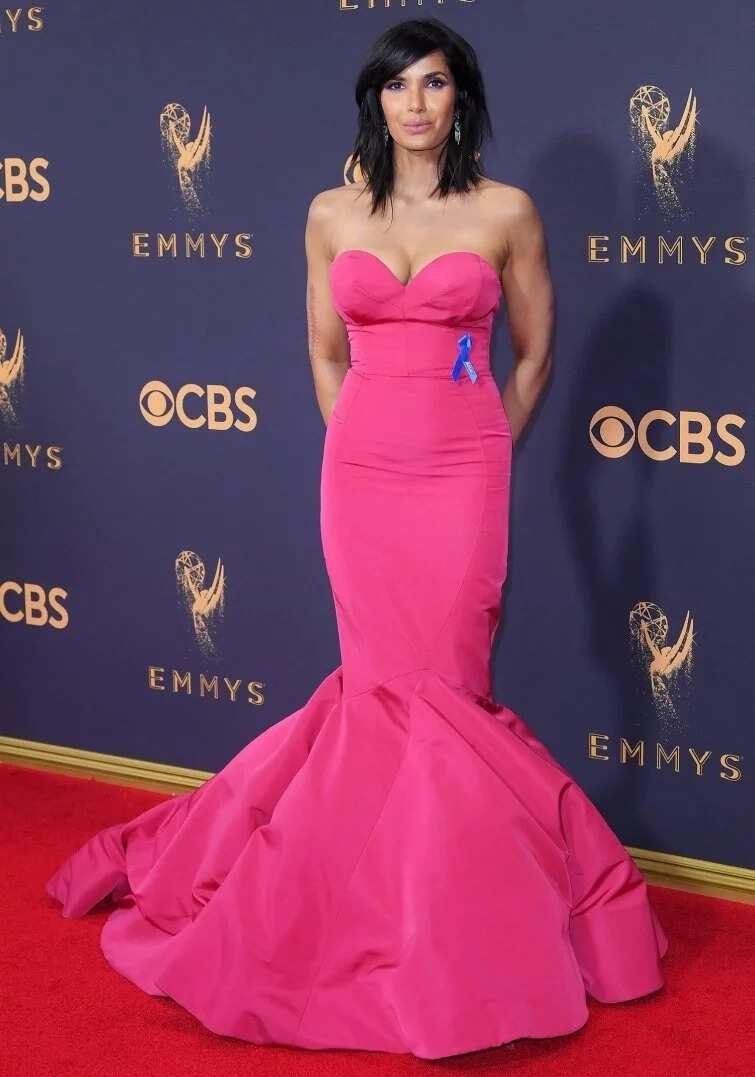 8. Padma Lakshmi
Her stylist can easily win the prize for the ability to select the most unsuccessful outfits. Padma's dress not only looks out-of-date but also fits terribly, especially around the bust and thighs.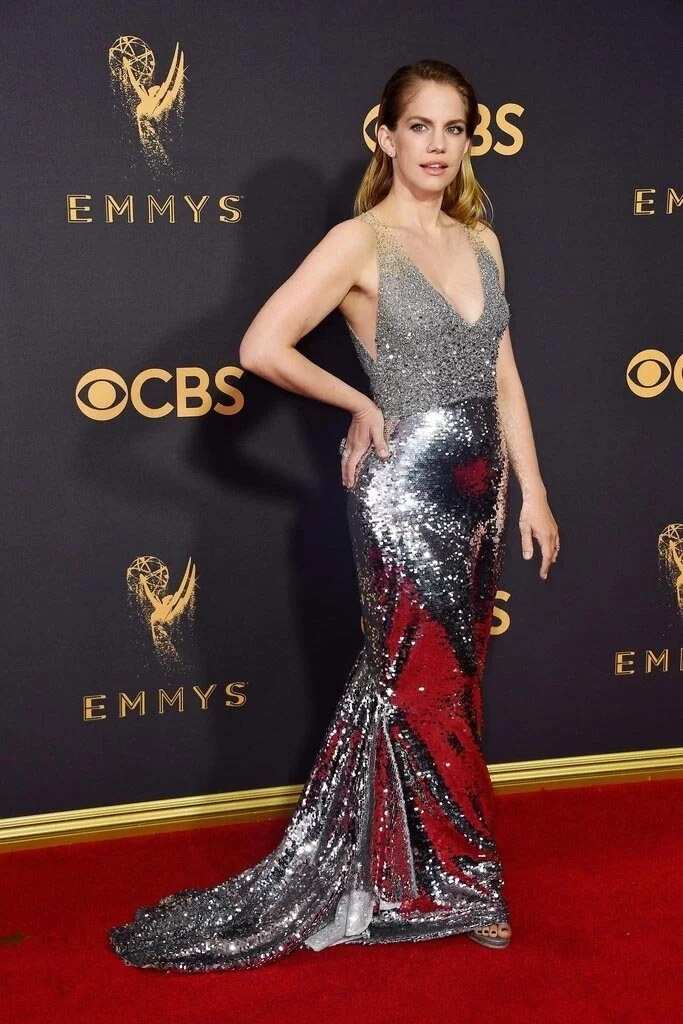 9. Anna Klamsky
She did not show up in the best outfit. Despite the fact that the actress' dress meets the current trends and looks interesting, it does not fit the figure of the star.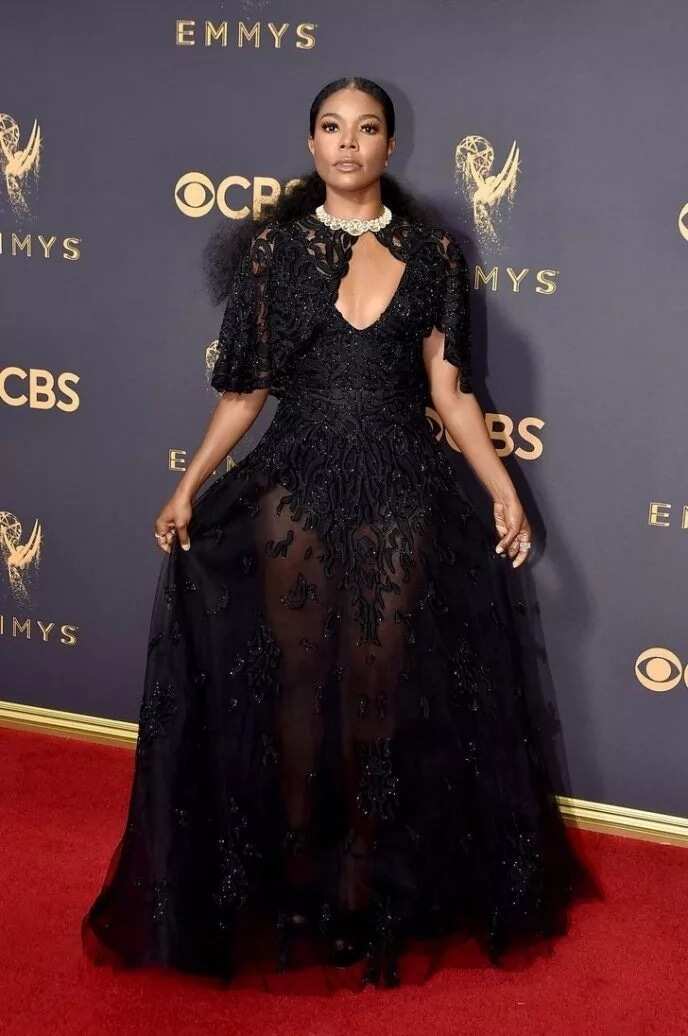 10. Gabrielle Union
Her outfit is difficult to call successful. The actress complemented a rather controversial dress with lace bolero and platform shoes for some reason. The massive necklace she paired it with did not help.
As you can see, a lot of stars shined bright that evening! Some stars carefully choose the right attire for the red carpet, but for the others, we advise that it's time to change their stylist.
READ ALSO: 5 Most Beautiful Nigerian Actresses
Source: Legit.ng