Cayenne pepper in Nigeria: top 9 state benefits explained
Cayenne pepper is a very popular life booster that can change your life forever. But how to use it? The answer to this question is hidden in this top 10 cayenne pepper benefits list! Continue reading to find out more!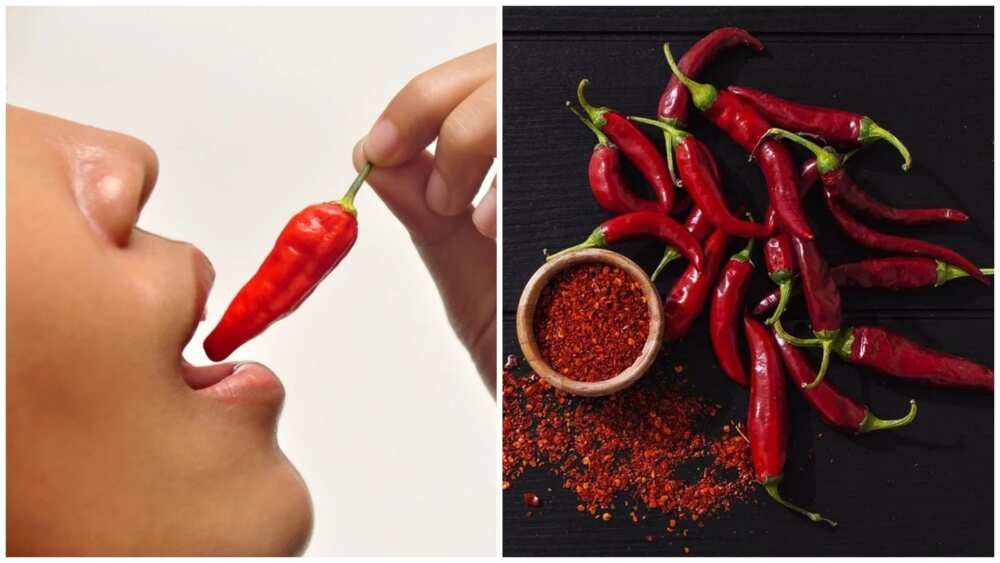 Cayenne Pepper in Nigeria
A lot of countries have another name for this pepper – Chilli pepper. Of course, there are a lot of other names for this pepper:
Guinea spice;
Bird pepper;
Red pepper;
Red hot chili pepper;
Cow horn pepper.
It`s one of the favorite spices for Nigerians! It is the most popular in Western Nigeria. Yoruba people add this super food to a lot of dishes from their cuisine. If you travel to Lagos, you will find another name for Cayenne peppers! It`s Shombo. You can find different varieties of Shombo on the market stalls in Lagos and a number of states in Nigeria:
Grounded;
Dried;
Fresh;
Mixed with other peppers.
A lot of people probably consume this food without knowing its benefits. Cayenne pepper is called a superfood for a reason! It can be consumed all day everyday as it has no fats, cholesterol and almost no calories.
Top 9 Cayenne Pepper Benefits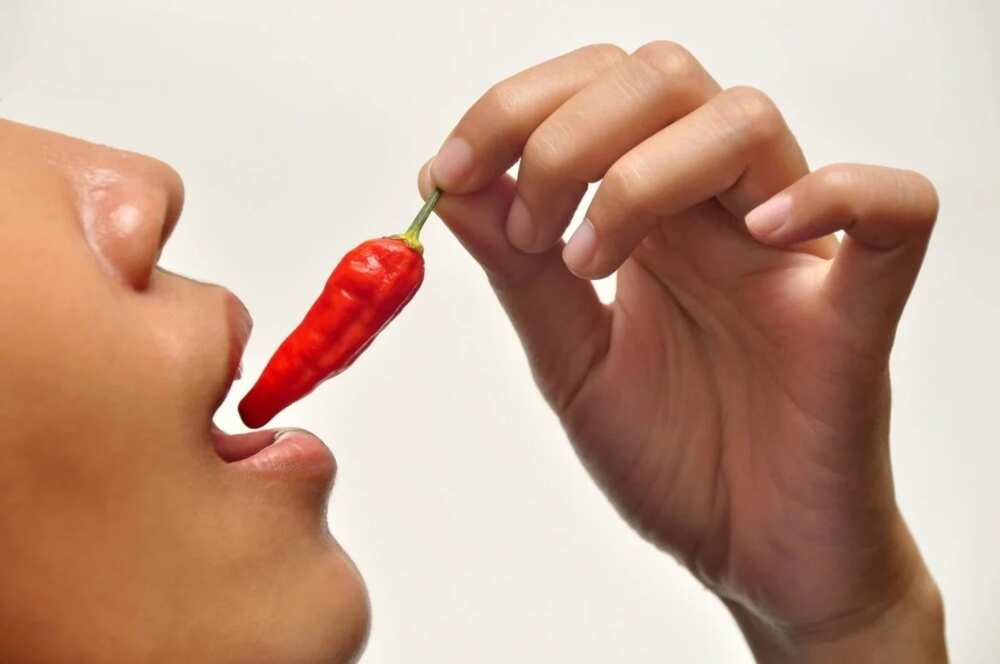 9. Cayenne pepper and fertility
One of the main characteristics for cayenne pepper is improving the activities in the bloodstream. Therefore, the blood gets to various organs of your body much faster. This also includes the organs of the reproductive system. In addition, cayenne pepper boosts the production of testosterone which is one of the core elements for men libido.
8. Cure for inflammation diseases
Red hot chili peppers are a perfect food when you have inflammation diseases. The main content of the pepper is capsaicin. That is what produces the hot and spicy taste when you eat the pepper. It's scientifically proven that capsaicin is a very effective tool against diabetic neuropathy, arthritis, and psoriasis. The hotter the cayenne pepper, the more capsaicin it has.
7. Pain remedy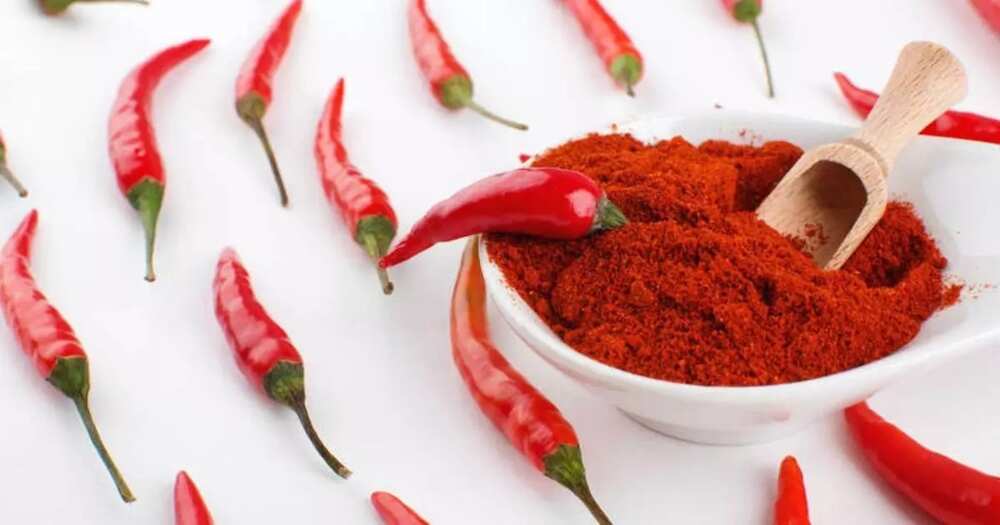 Cayenne peppers are effective against nerve-related diseases. Capsaicin is a subject of studies for a lot of neuropathy researches. As a result, various studies have shown that capsaicin can be a helpful remedy against pain. It's used to fight osteoarthritis pain or pain associated with similar conditions.
6. Cardiovascular system aid
Cayenne pepper is beneficial not only to the heart itself but all cardiovascular systems of the body. It has the ability to reduce triglyceride and cholesterol levels in the body. In addition, it helps in the construction of fibrin! This element is essential in the formation of blood clots. Chili peppers increase overall resistance of the body to triglyceride and cholesterol.
5. Cure for nose and lungs diseases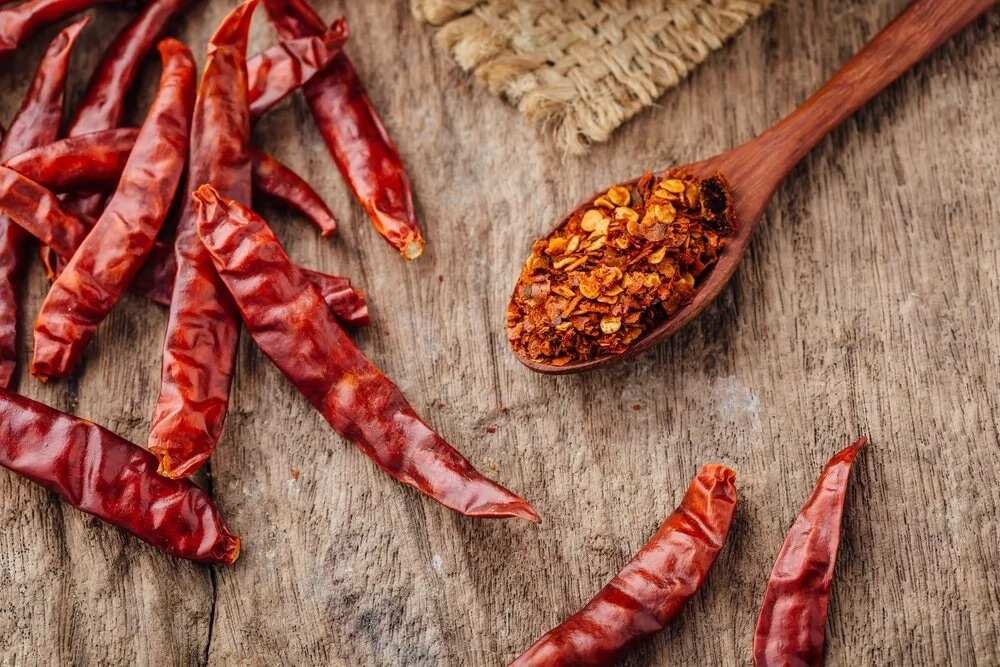 Cayenne pepper is the perfect remedy for illnesses that affect your lungs and nose. It helps to clear mucus from your stuffed nose. It also helps heal common colds faster.
4. Immune system boosting
If you want to improve your immune system immediately, then you need to eat more foods with cayenne pepper. The red colour of the peppers is provided by the high concentration of vitamin A and beta-carotene. Just two teaspoons of red hot chili pepper contain 10% of the daily value for vitamin A. This vitamin is also called an anti-inflammation vitamin. That`s why cayenne pepper is a natural booster for your immune system.
3. Stomach ulcers treatment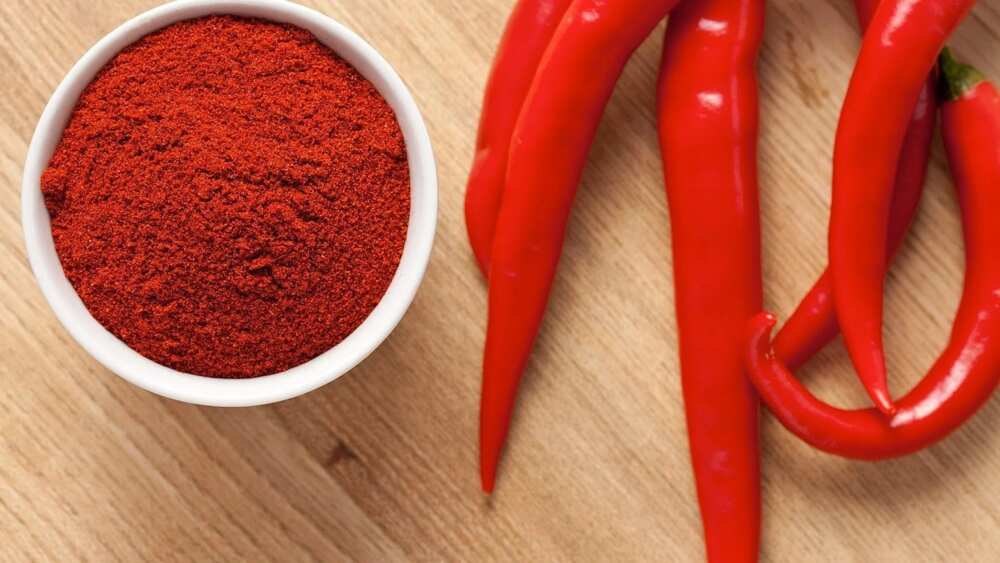 Unfortunately, cayenne pepper has a bad reputation of leading to stomach ulcers. However, in moderate quantities – it does not have any bad side effects. Also, cayenne pepper eliminates the bacteria that start the ulcers in your stomach. It also boosts your stomach juice capabilities by providing additional protective elements.
2. Fat burning
All the heat that you feel after consuming cayenne peppers requires energy to be produced. This energy comes from calories. Even sweat due to cayenne pepper contains elements that activate thermogenesis in your body. Therefore, you will burn more fat if you eat chili peppers.
1. Anti-fungal means
Cayenne pepper reduces the production rates of bad bacteria in your body. Therefore, it creates hazardous conditions for this bacteria to survive. Capsicum creates unfriendly zones for bacteria and eventually triggers their self-destruction mechanisms.
Cayenne pepper: how to use?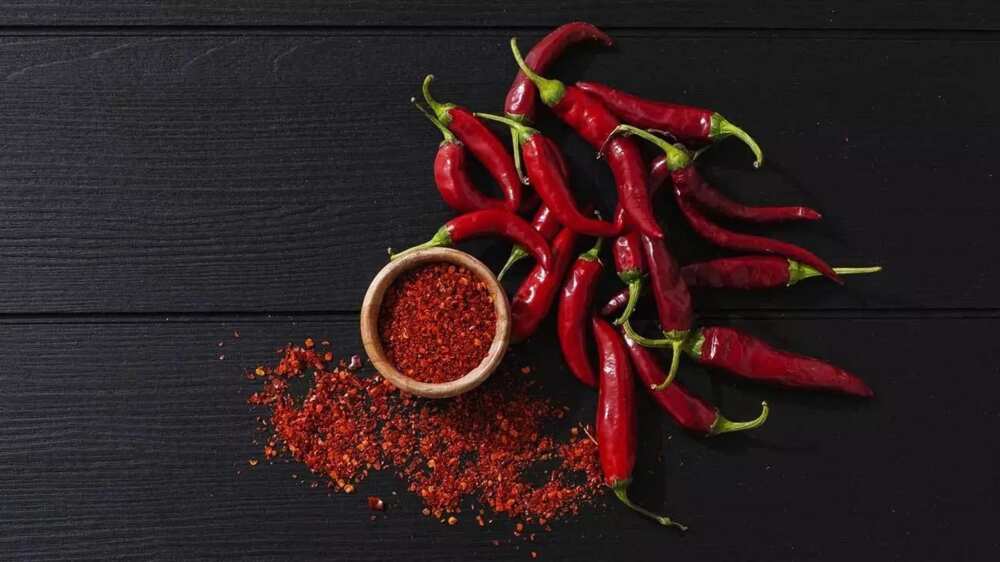 Just be careful with the capsaicin in chili peppers. It provides a burning sensation which can be painful for your eyes, open wounds, lips, etc. Also, wash your hands thoroughly before and after cooking with chili pepper. If you manage to do this while cooking, then you shouldn`t have any problems with the pepper!
You may just add the pepper to your dishes as it adds the fantastic spicy taste to it! A lot of cuisines in the world use cayenne pepper in their dishes. Nigeria is not an exemption! Use chili pepper to make your dishes hotter! Now, you can enjoy not only the taste of dishes with cayenne pepper but also the top 10 beneficial facts about this pepper!
DISCLAIMER: This article is intended for general informational purposes only and does not address individual circumstances. It is not a substitute for professional advice or help and should not be relied on to make decisions of any kind. Any action you take upon the information presented in this article is strictly at your own risk and responsibility!
Source: Legit.ng