Nigeria is full of wonderful native wears, especially when it comes to female native wears. To prove that, we have compiled a list of 15 stunning native short gowns for ladies in all the Nigerian fashion styles you can think of. Check out our article to see the latest Nigerian native wears pictures and find inspiration for your next look!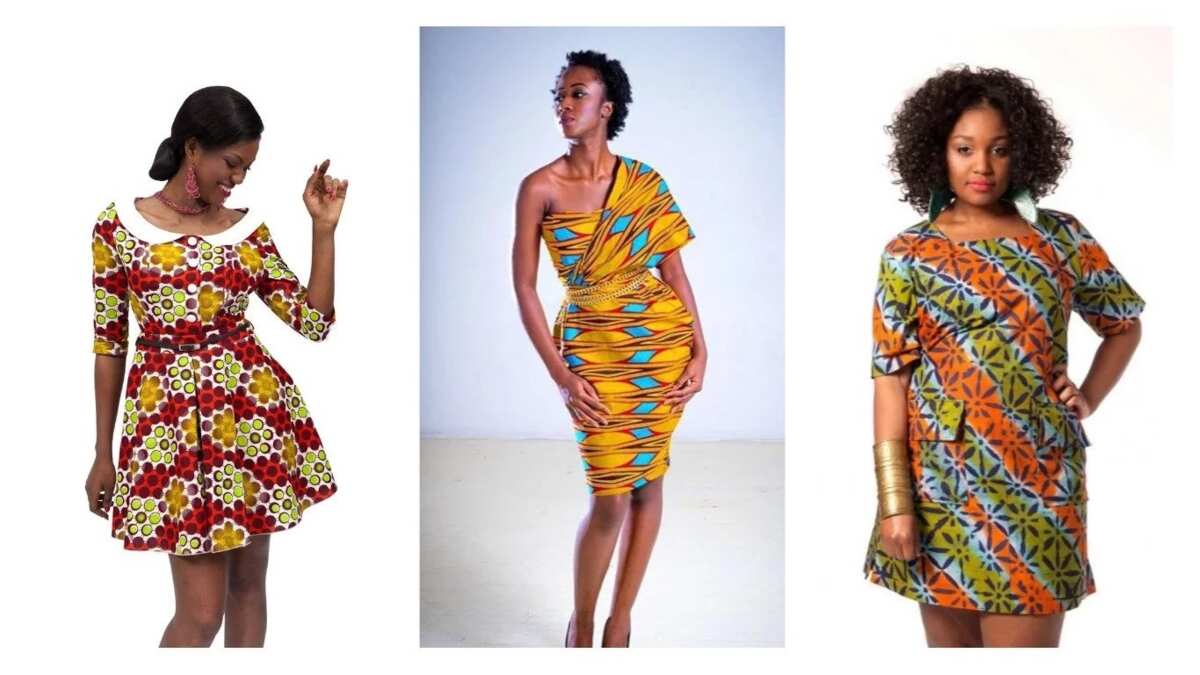 Latest short gown styles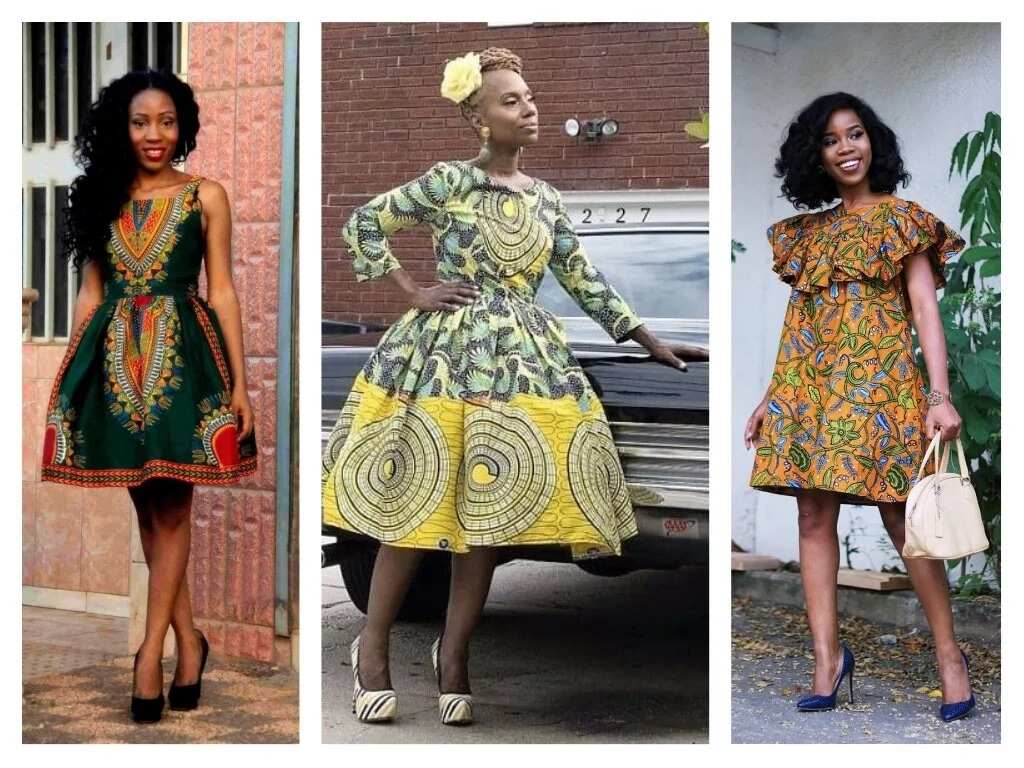 Lately, dashiki and Ankara fabrics have become synonymous with traditional Nigerian prints. The vibrant patterns attract attention and make every outfit look unique and spectacular. We chose 15 latest Nigerian fashion styles to give you a small peek into the beauty of Nigerian traditional dresses.
Here is how it is going to be:
We divided our picks into three mutually exclusive categories. The first one is reserved for tight-fitting short dresses. The second one is inspired by loose-fitting dresses. The third one contains dresses that are mostly fitted in the bodice but are very loose in the skirt. That way, you can choose the style you like the most.
Now let's jump into it!
Tight short gown styles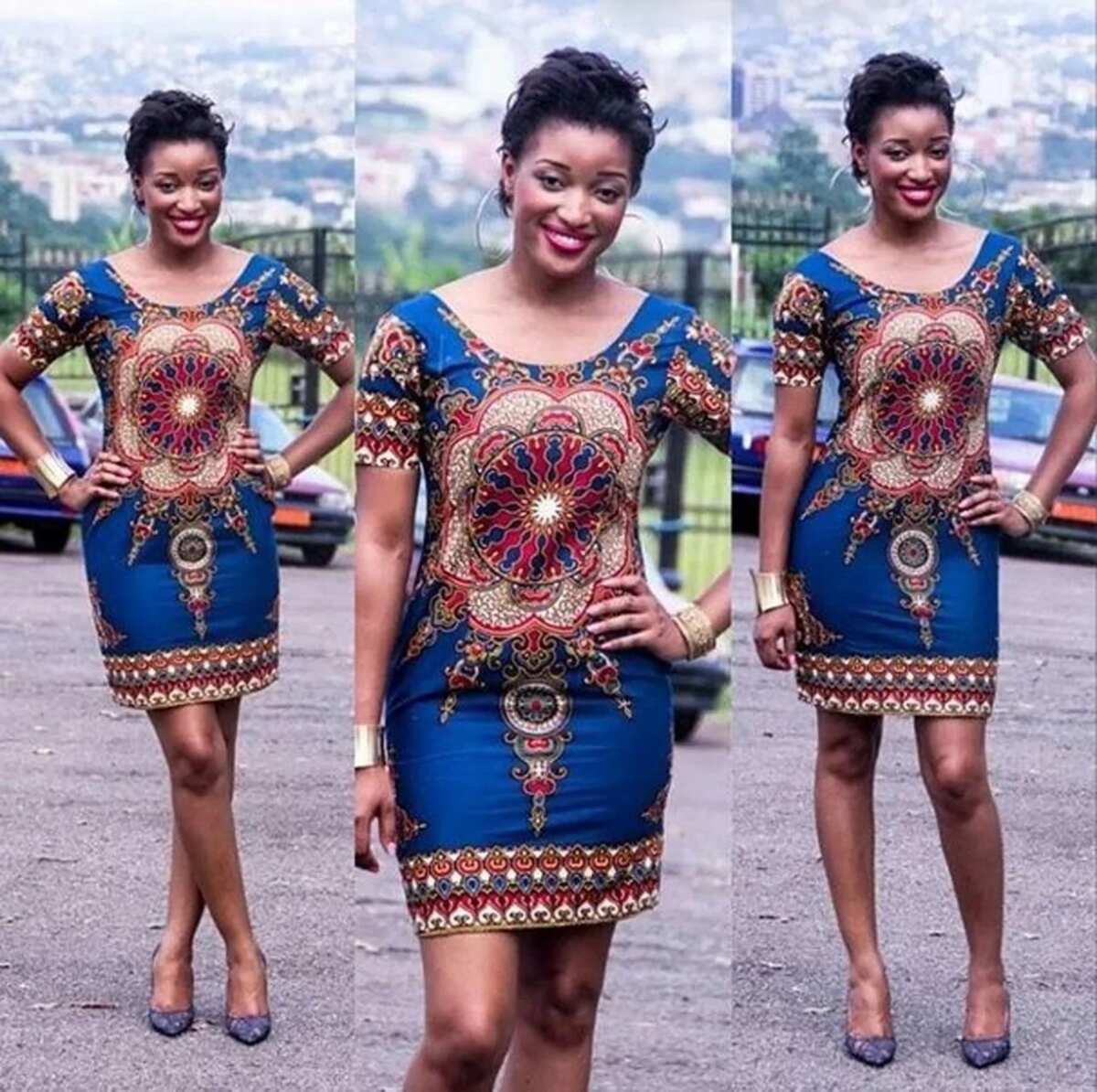 The first dress we want to feature is this short-sleeved short dashiki dress. It ends pretty high above the knee, but it covers everything it has to and fits snugly in all the right places. The large element in the middle is striking enough so that you do not have to use too many accessories with this dress.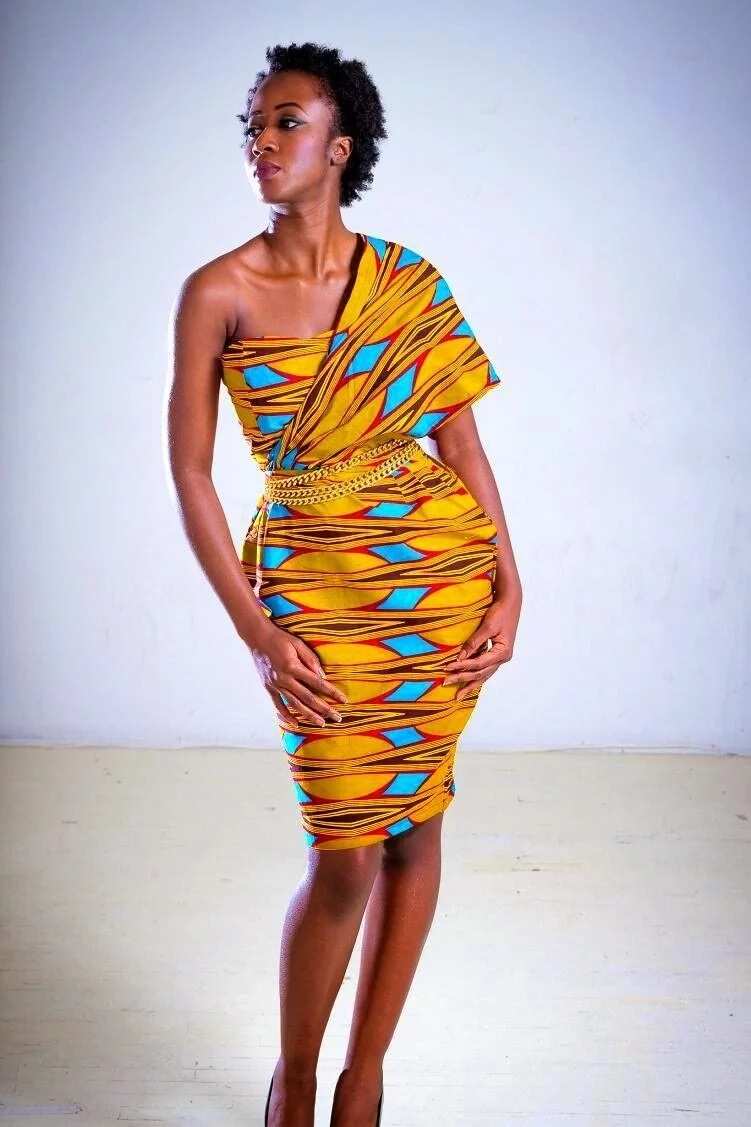 Our next pick is this very interesting and colourful dress. It is fitted around the waist with a chain instead of a belt. It also has an exciting shape due to this shoulder piece. It is a great option for those who want to accentuate their curves or to create a more curvaceous shape.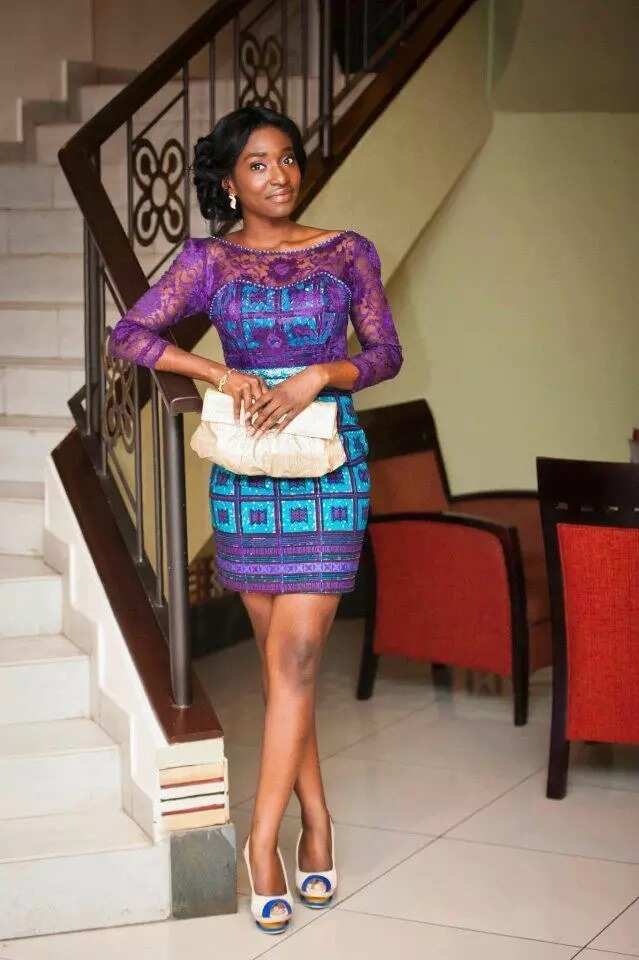 The next gown is a beautiful sequined dress with lacy sleeves and geometric shapes on the bodice. It would be a great choice for a glamourous night out or even for a friend's wedding. This dress is perfect for showing off the beautiful long legs that you have.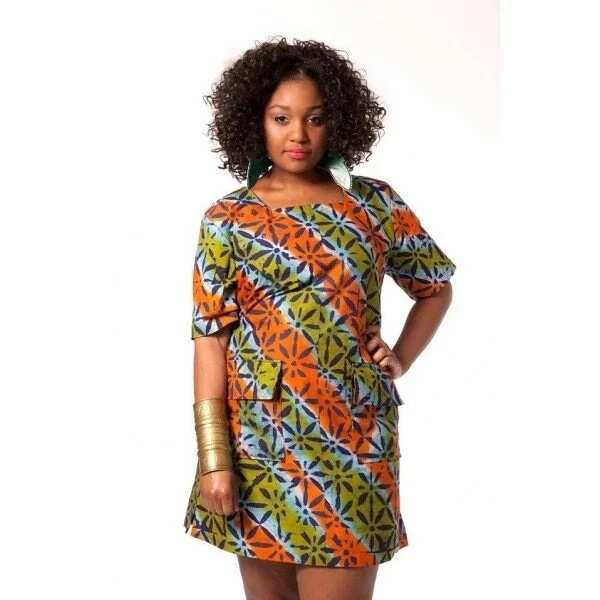 The last dress in this category is not the tightest fit you can think of, but it is not loose enough to fit into the next category. However, its unusual print and large pockets make it a worthy choice for our list. Consider this style if you want to attract attention solely to your legs.
Loose styles for native gowns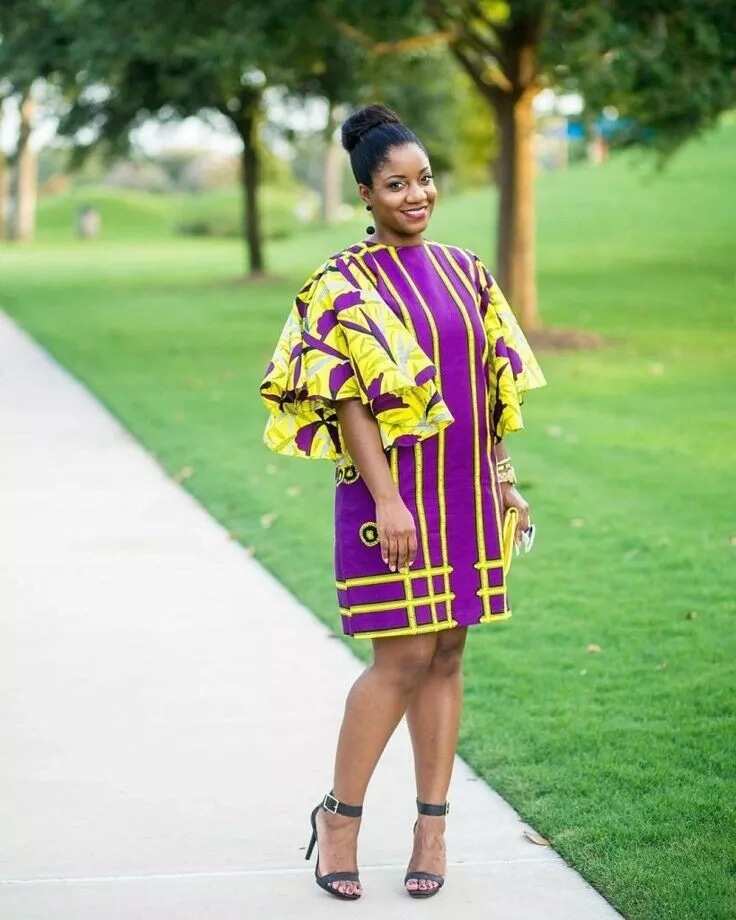 READ ALSO: Nigerian Aso Ebi styles 2017
The interesting combination of purple and green, as well as the fascinating sleeves make this dress look so special. It will make you stand out from the crowd. At the same time, the fit of it will not cause any discomfort.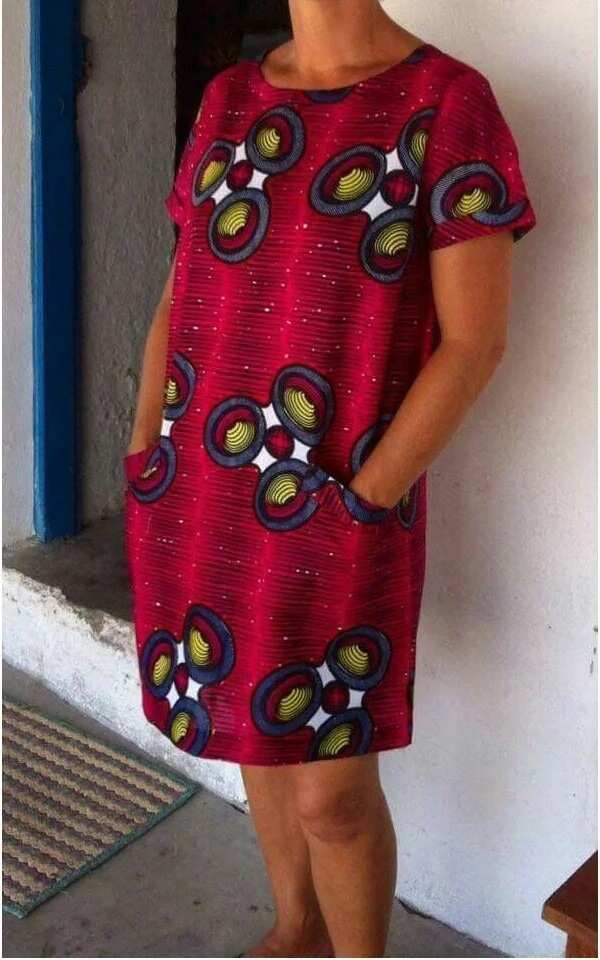 This dress is the most casual option among all of our picks. It is cosy and comfortable, but it is still stylish and fashionable. If you value comfort above all, definitely consider this dress.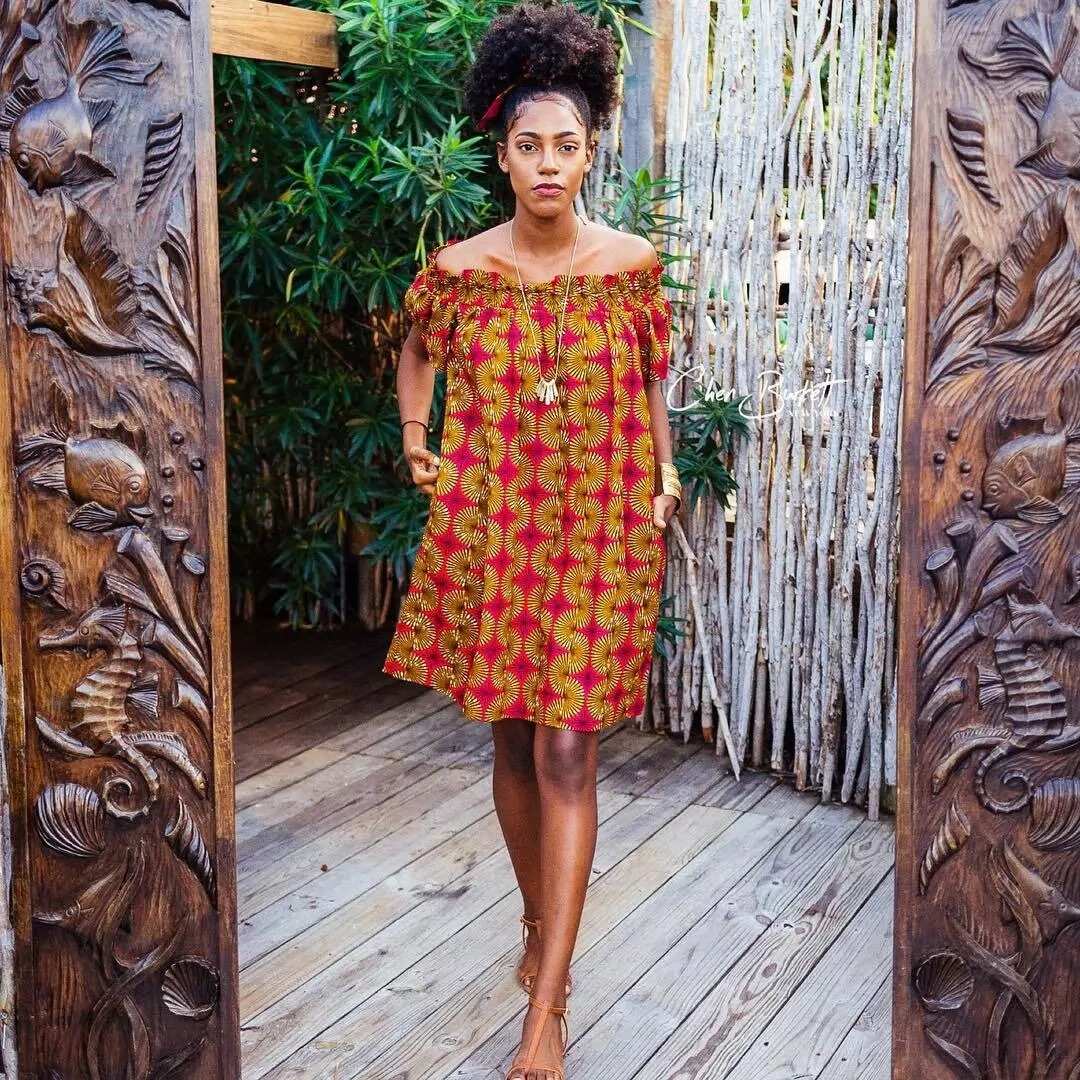 This off-shoulder Ankara short gown looks so unique despite Ankara being the most popular style these days. It has an adjustable neckline thanks to the elastic band in it, and it has pockets. The cut of this dress makes it appropriate for any occasion.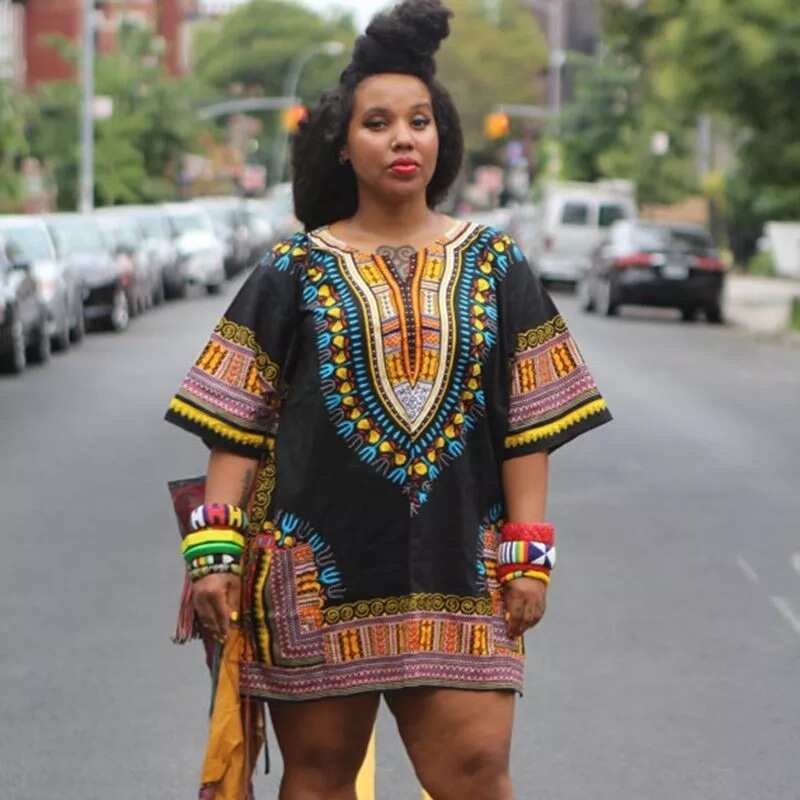 Our last pick from this category is the traditional dashiki dress. It has all the required elements: the length, the sleeves, the pattern, everything. The model has also picked really great accessories for this look. This type of dress will suit literally anyone.
Latest gown styles with fitted bodices and flared skirts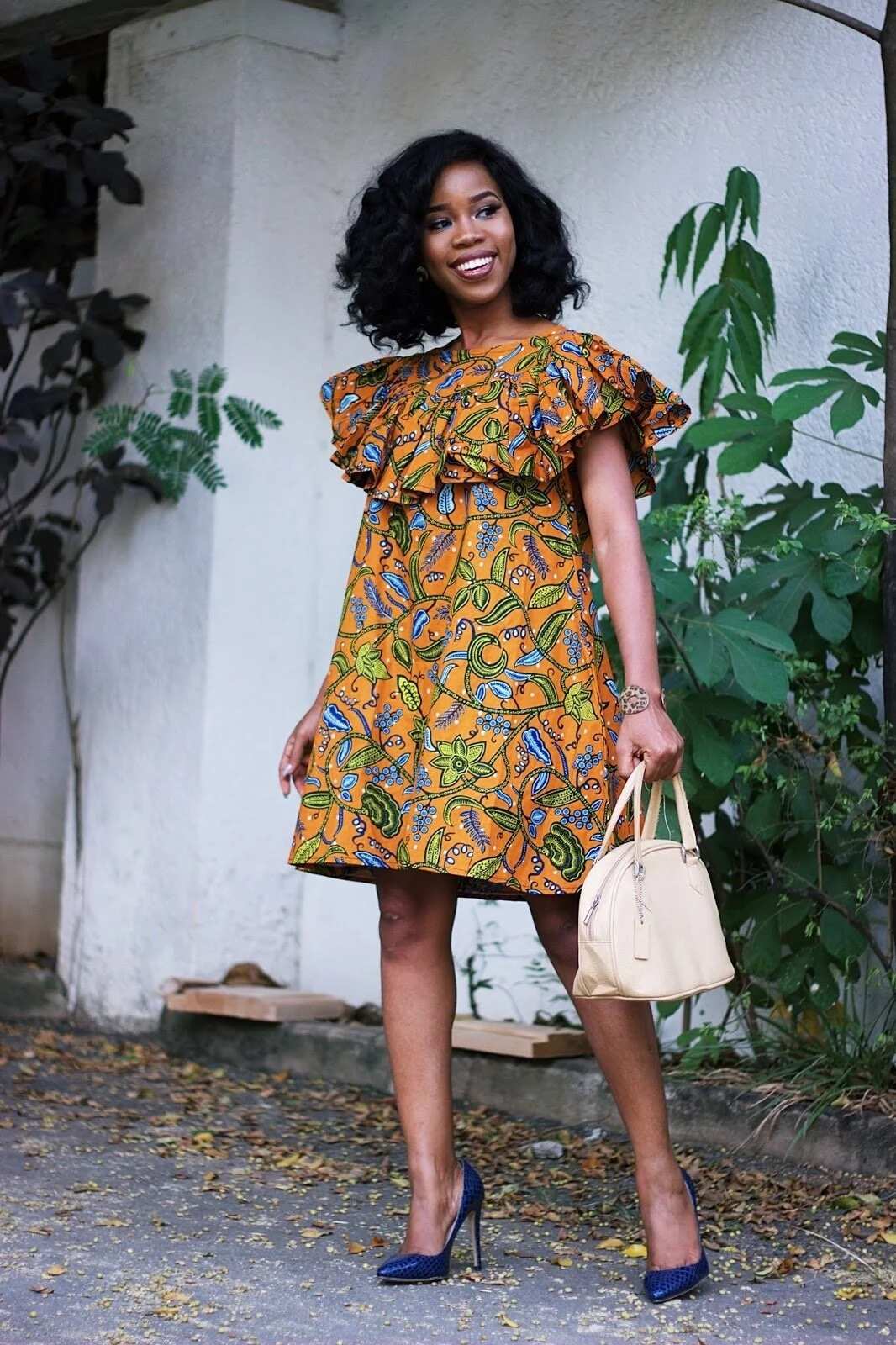 Now, this category is the biggest. To be fair, there is no real reason for that; it is just that these dresses have impressed us the most. One of them being this first floral dress with ruffles on the top. It has a fun shape and lovely colours.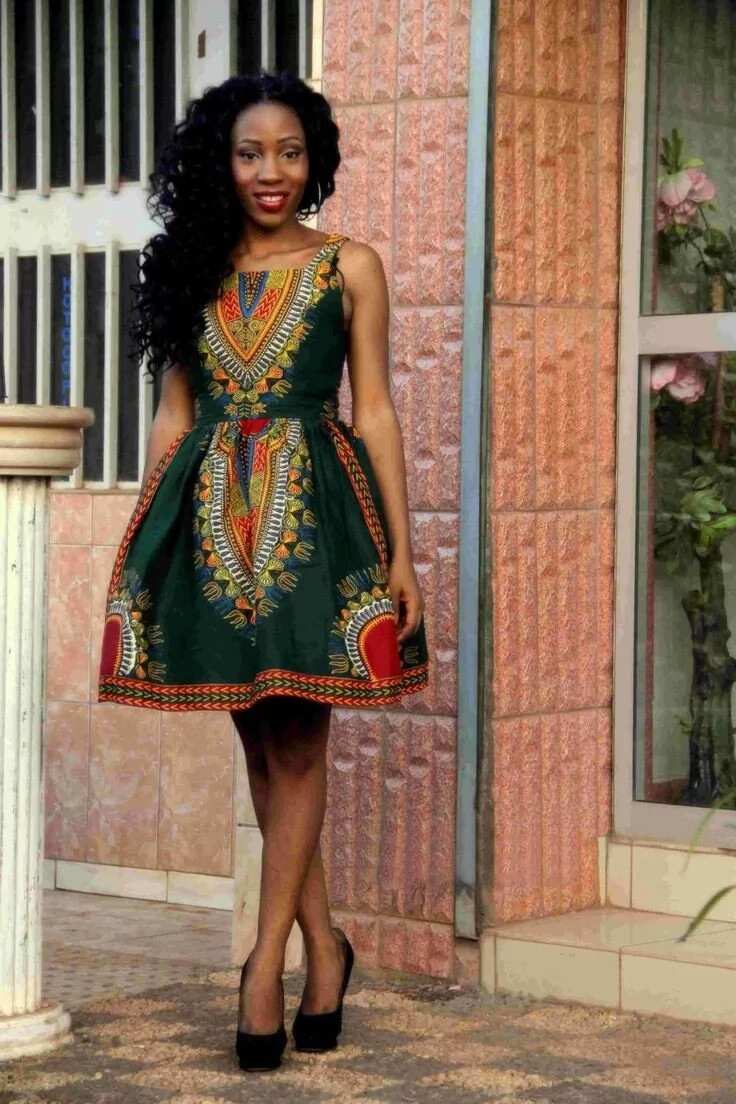 As you can see, we have a dashiki dress in every category. This particular dress is fascinating because of the way it sits on the model. The vibrancy of its elements make it a perfect choice for those who want to be the centre of attention.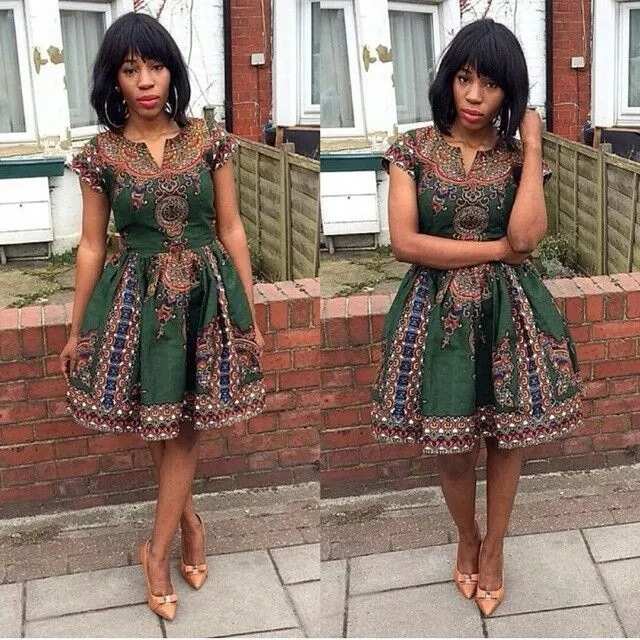 Another beautiful dress with traditional elements is somewhat reminiscent of dashiki, but not quite. What makes it even more special is the slashed neckline and very short sleeves. You can wear this dress anywhere.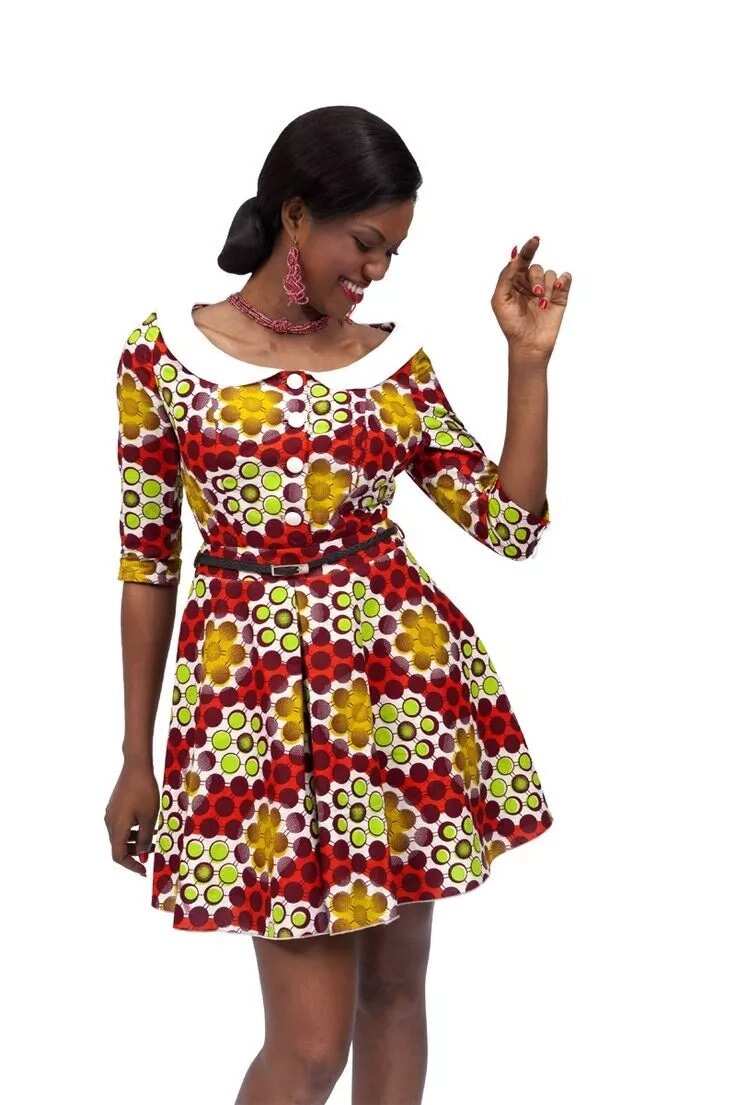 We chose this dress because it stands out even among our picks of the most beautiful Nigerian dresses. It has an adorable white collar, a slim black belt and the cutest little white buttons. It will make even the greyest day brighter.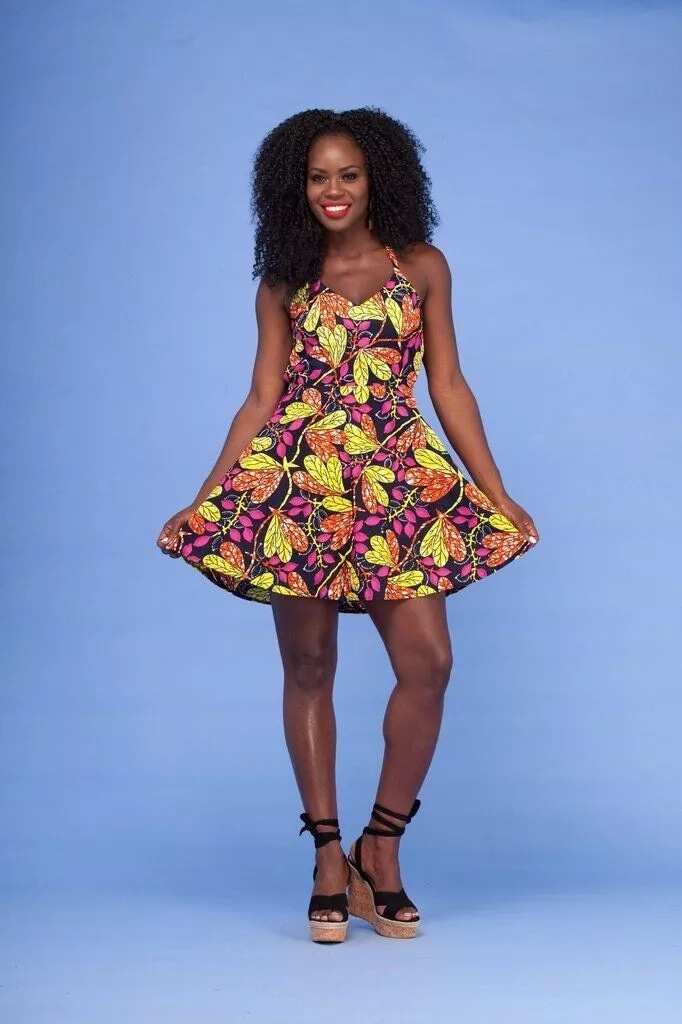 Our next dress looks very summery, light and fun. The shape and the colour scheme of this dress just scream 'Beach! Sun! Ocean!' However, you can also wear it to a casual date or for a stroll in the nearest park.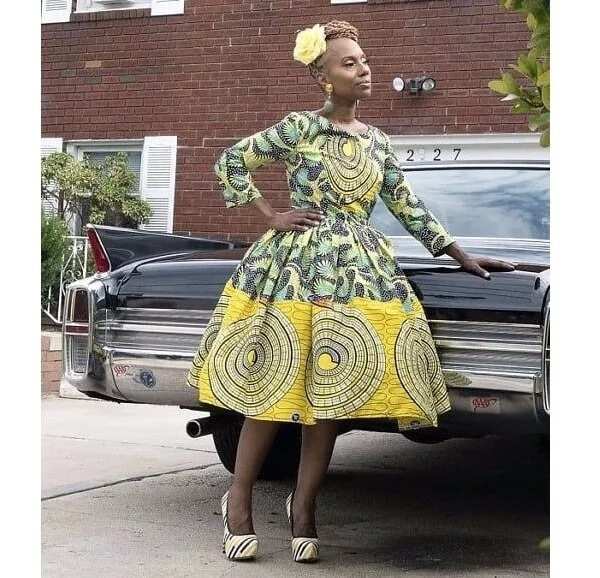 Our penultimate entry manages to look serious and light at the same time. The three-quarter sleeves and high neckline say that you mean business, but the puffed skirt hints that you are up for something fun, too.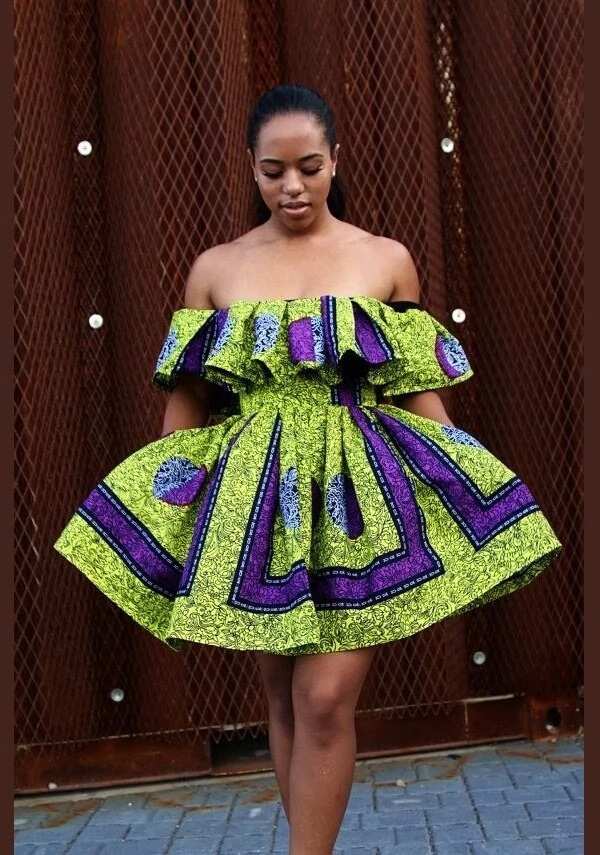 And last, but definitely not least, is this beauty. It is unique from the unusual ruffled bodice to the wonderful shape of the skirt. The well thought-out colour combination and geometric shapes work really great together. Upon close inspection, you will also see the fine details in the fabric that just take your breath away.
That is all for our Nigerian short gown compilation. We hope you have enjoyed our selection of the Nigerian fashion styles pictures. Tell us which gown style you have liked the most. We would love to know!
READ ALSO: Corporate gowns for office - Best styles