What makes Sweden so attractive to Nigerians is that it is so drastically different from Nigeria in every regard. It is smaller, less populated and very cold. In order to prove how much smaller cities in Sweden are, we have prepared a list of cities in Sweden that have the biggest population. You can compare them to the city you live in, as well as learn a little bit more about them in the process. Let's go!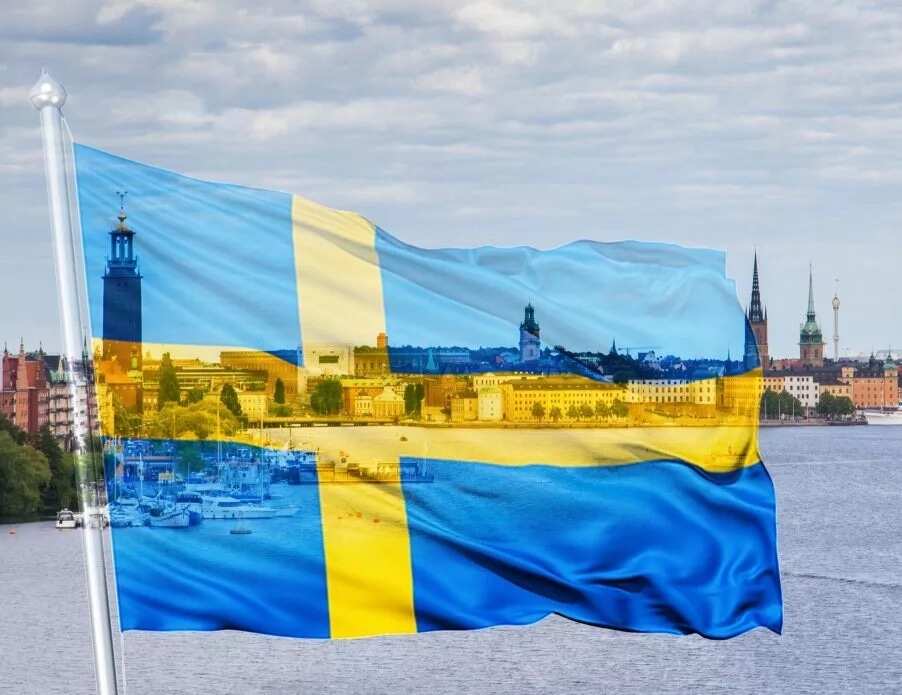 Where is Sweden?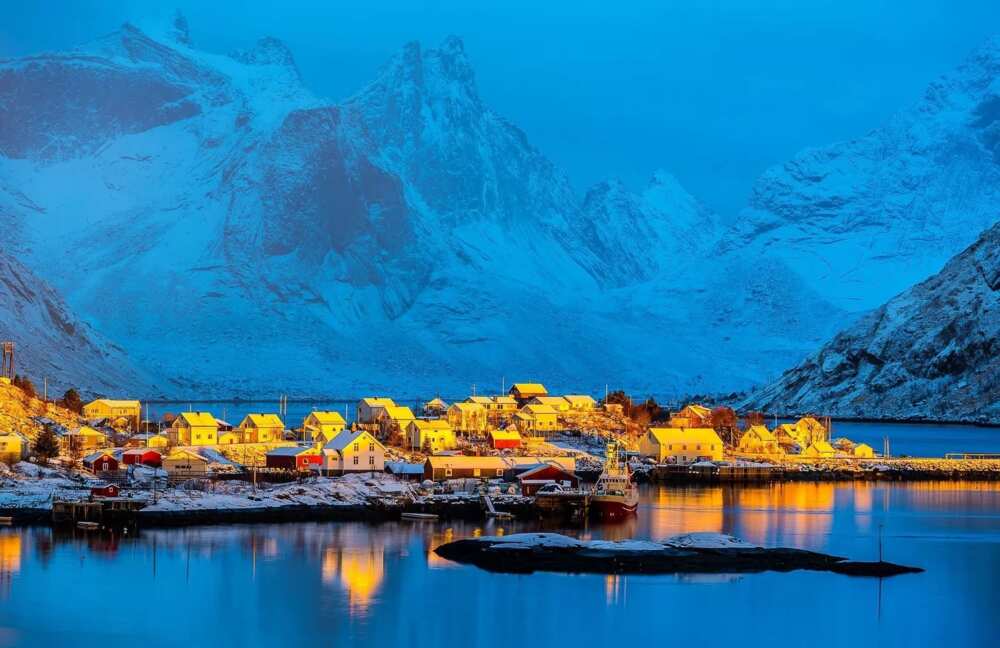 The Kingdom of Sweden (yes, it is an actual kingdom) can be found in Northern Europe east of Norway and west of Finland. It is a cold Scandinavian country that has access to the waters of Baltic Sea. Even though it is third by size among the countries in the European Union, it is a home to only 10 million people. Most of its population lives in cities and is located in the south.
Here is the thing:
There are many beautiful places in Sweden. However, our article can only fit a few of them. That is why we want to focus on ten biggest cities in Sweden by population. However, Sweden city names might look and sound weird to most foreigners, so we have included transcriptions next to each name.
List of the most populated cities in Sweden

READ ALSO: Where is Cyprus located?
When you google 'list of cities in Sweden by population', one of the first things you get is a Wikipedia article. You might notice that the order and the numbers are a bit different. That is because their list is based on the 2010 data. Our article, on the other hand, is more recent, as it has the latest 2016 data.
But enough of the boring stuff.
Here are the top ten most populated cities in Sweden presented in the reverse order.
10. Jönköping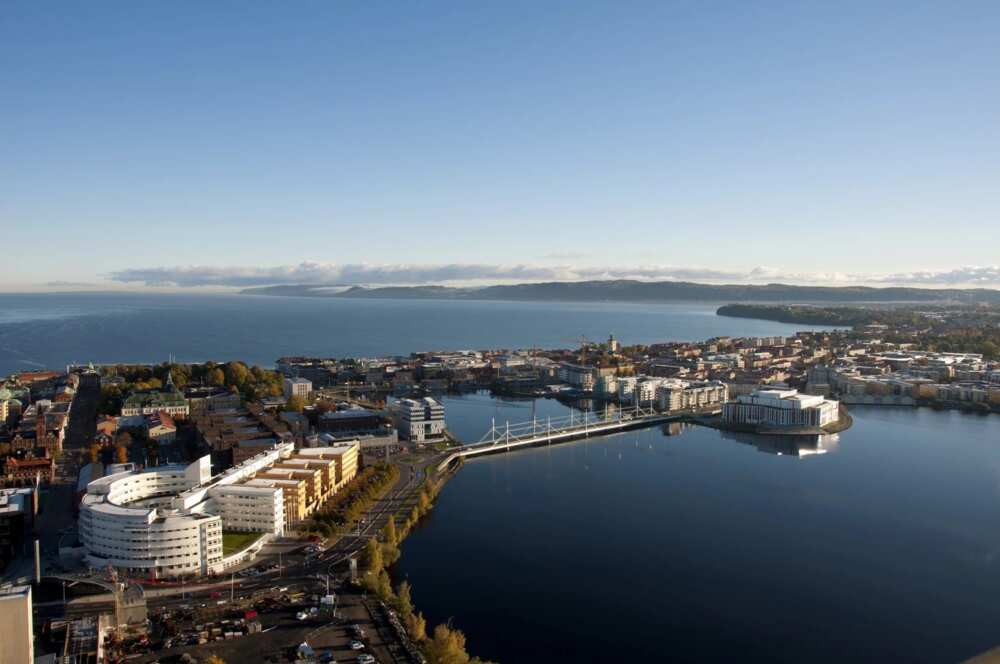 Population: 135 297
Opening our list is the southern Swedish city of Jönköping [²jœnːɕøːpɪŋ]. Many natives call it 'The Pearl of the Lake', as it is located near a large lake named Vättern [ˈvɛtːɛɳ]. The city's other name is Jerusalem of Sweden due to the numerous churches that represent almost every religion and denomination.
If you are ever there, you should definitely visit the Jönköpings läns museum. It hosts a permanent exhibition of John Bauer, a famous fantasy artist of the 20th century. You should also go to the Rosenlunds rosarium, as it is a free entrance park with hundreds of different types of roses.
9. Norrköping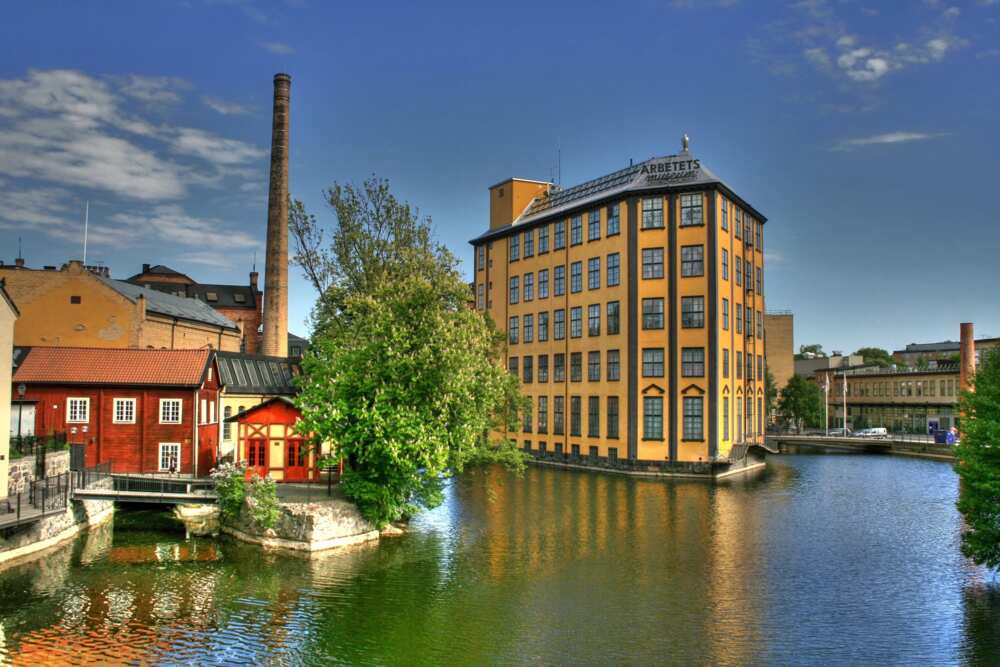 Population: 139 363
The city of Norrköping [²nɔrːɕøːpɪŋ] has earned its nickname The Manchester of Sweden due to being the host of many textile and paper factories. It is a nice little city that has plenty of things to see and experience.
For example, you can visit the cactus park, which has over 25000 cacti on display. You can also take a stroll down the promenades or near the Strömmen, if you enjoy experiencing new cities while walking. If you like shopping, you should definitely visit Ingelsta Handelscentrum, which is one of the biggest shopping districts in Sweden.
8. Helsingborg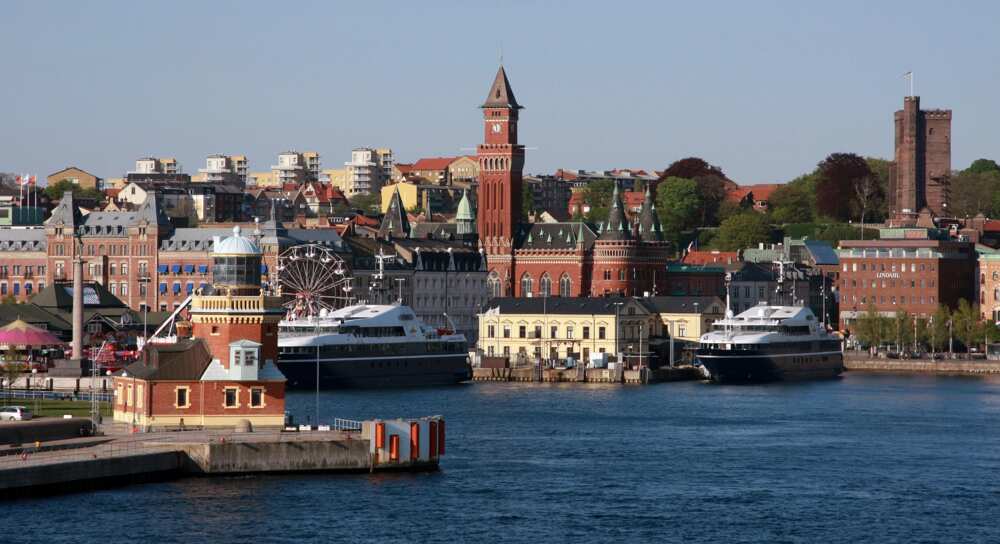 Population: 140 547
Helsingborg [hɛlsɪŋˈbɔrj] is a historic and scenic Swedish city that is closest to Denmark. It is full to the brim with beautiful castles, wonderful nature and spectacular views from the coast.
Tourist love to visit its ancient castles, such as Helsingborg Castle (which is, unfortunately, mostly ruined) or Sofiero Castle. It also has quite a few gorgeous old churches, like Raus Kyrka or Sankta Maria kyrka. Even the Rådhuset, which is Swedish for 'town hall', is spectacular. The city also has many different restaurants and other public places with a view of the sea.
7. Örebro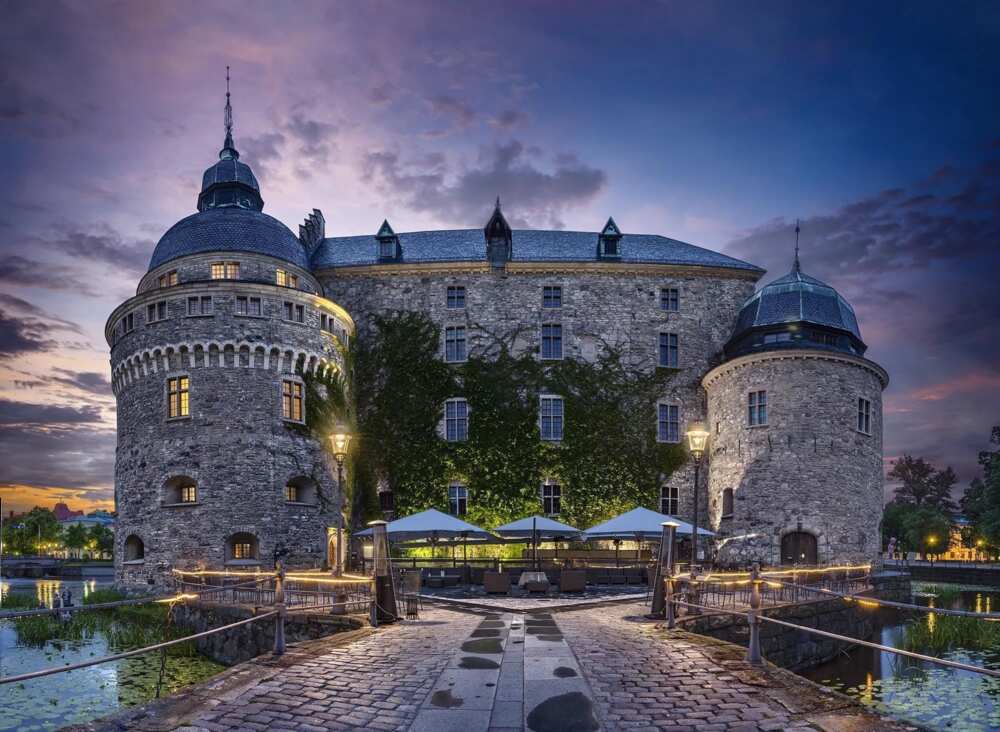 Population: 146 631
Compared to the many cities on this list, Örebro [œrɛˈbruː] could be considered quite young. It is surrounded by mysterious forests and a beautiful lake Hjälmaren [²jɛlːmarɛn].
Despite it being quite new, Örebro has an ancient castle named after the city that is very popular among the tourists. In addition to that, city guests can also visit the city park or the Nature Reserve Oset to bask in the glorious nature.
6. Västerås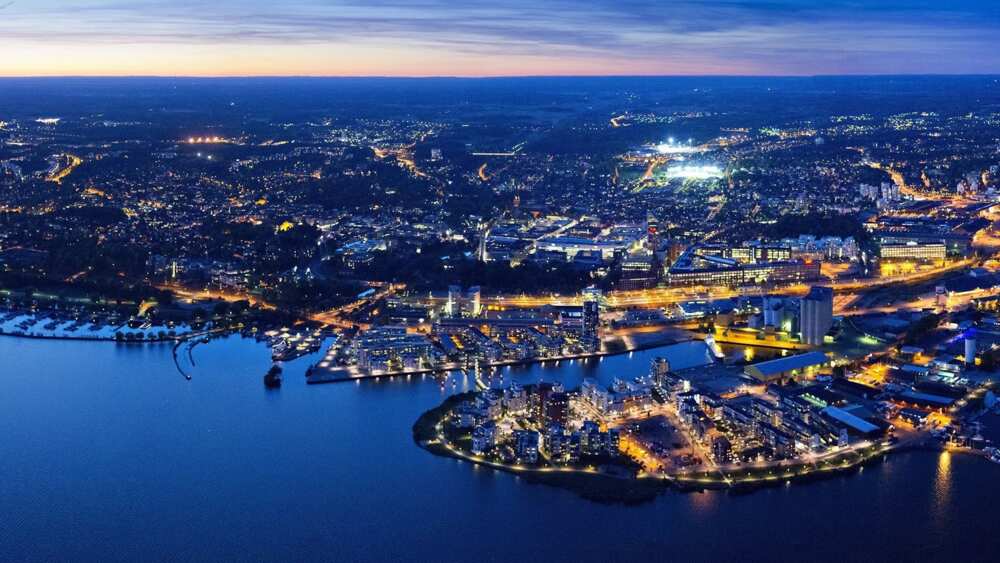 Population: 147 420
To be fair, we were quite excited when we found out what the name of this city sounds like. Västerås [vɛstɛrˈoːs] in Swedish is pronounced like a certain fictional city by the name of Westeros. However, the real Västerås does not actually resemble the fictional one in any way.
Despite not being from Game of Thrones, Västerås still has a lot to offer. Unlike many other cities on this list, it is not very high on a list of a typical tourist, which means that it is not swarmed by stampedes of foreigners. It has old buildings, castles and cathedrals (e.g. Kyrkbacken). If you ever visit Sweden, take at least half a day to go to Västerås.
5. Linköping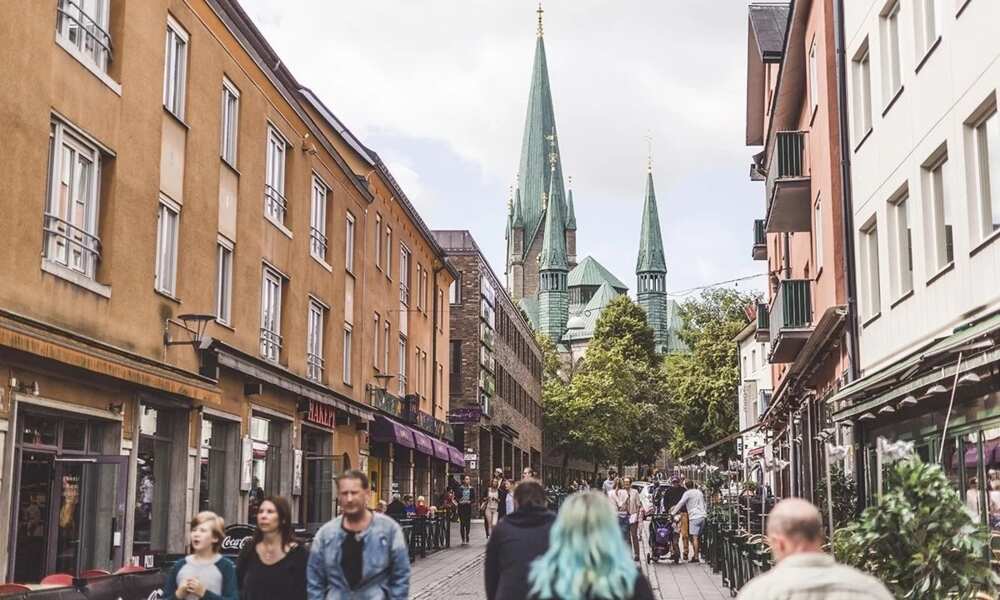 Population: 155 817
Linköping [²lɪnːˌɕøːpɪŋ] is an inland southern Swedish city, which somehow feels tiny, despite being quite big and full of people. Like many other towns in Sweden, it is full of ancient castles, churches and other buildings that managed to survive for many centuries.
If you are ever in Linköping, take some time to visit its old district, Gamla Linköping, and Valla fritidsområde. Together, they have more than 20 museums in total. Alternatively, you can also check out Linköpings Trädgårdsförening park for a relaxing time.
4. Uppsala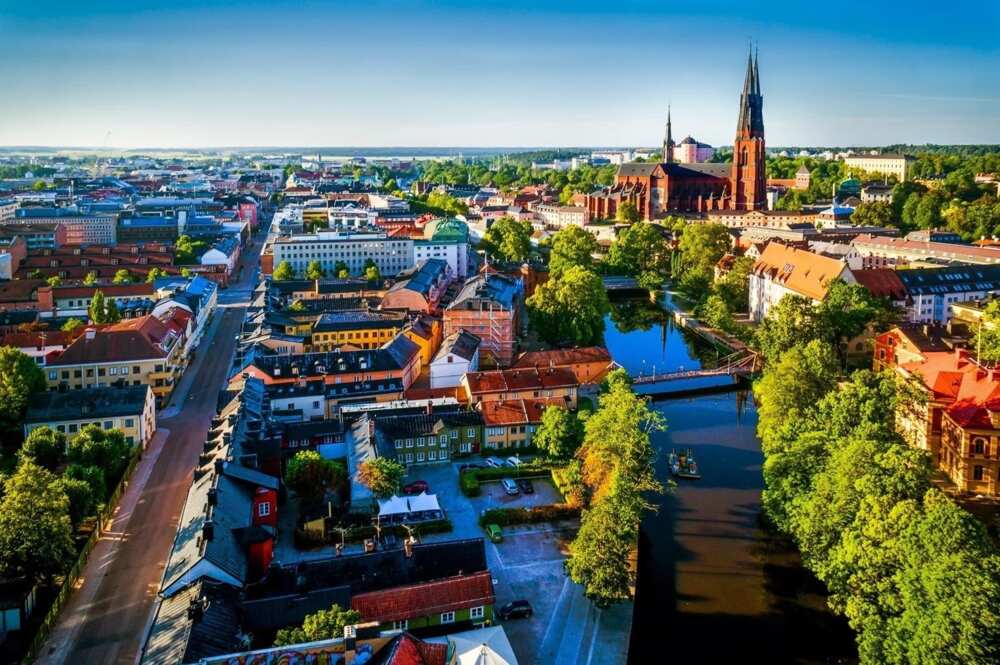 Population: 214 559
Uppsala [²ɵpːsɑːla] is a university city. This means that most of the people you meet on the streets are very young. This, in turn affects the whole feel of the city. However, the influx of youngsters cannot change the fact that this city is ancient.
It is home to the largest church in Scandinavia, Uppsala Domkyrkan, and the enormous Uppsala Slott (castle). Uppsala also has wonderful gardens and an old district. People of all ages can find something to see or do in this spectacular city.
3. Malmö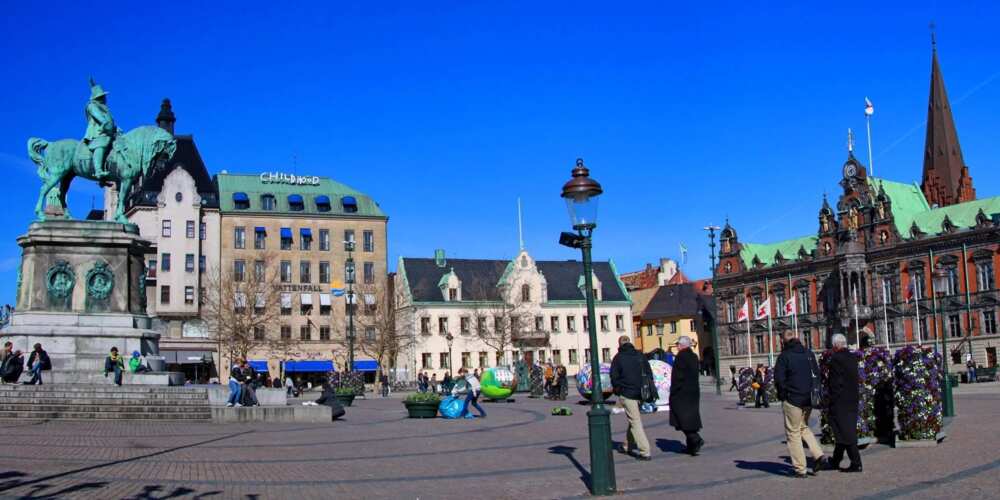 Population: 328 494
Opening out top-3 category is Malmö [²malːmøː]. At one point, it used to be a Danish province. However, in 1658, Denmark gave up the city to Sweden. The city is home to people from all over the world, which positively affects its cultural life, especially cuisine.
It is hard to pick only a few spots worth visiting/seeing in Malmö. The best option is to hop on a bicycle and ride around the city. That way, you would be able to see everything it has to offer. Just to name a couple of things that are in the must-see category, those would be the Turning Torso building, the Malmö castle and the Oresund Bridge.
2. Gothenburg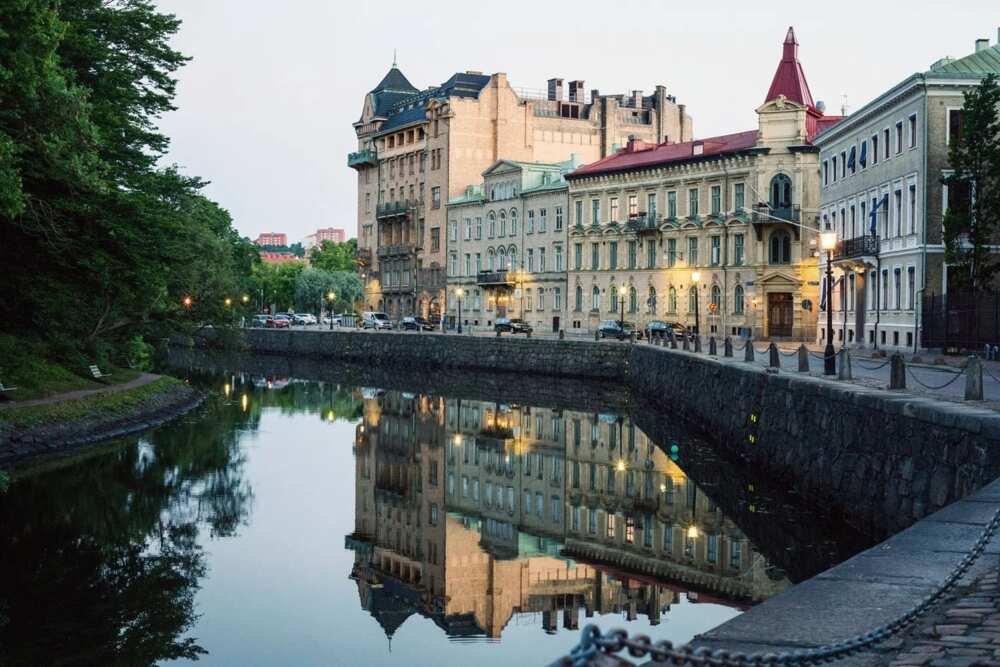 Population: 556 640
Coming in at number two is Gothenburg/ Göteborg [jœtɛˈbɔrj], a large coastal city in Sweden. Many consider it to be very friendly, even more so than the actual capital of Sweden.
The city is bursting with tourist attractions. From cute 19th century wooden houses of Haga, to Skansen Kronan and Skansen Lejonet fortifications, to numerous museums and historical buildings. Gothenburg is also the home for the biggest amusement park in Scandinavia called Liseberg, so all the members of your family will have fun in this city.
1. Stockholm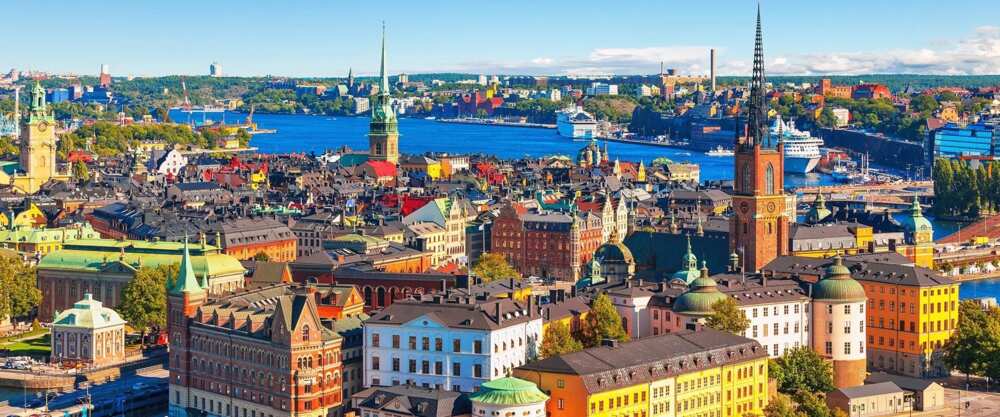 Population: 935 619
And last, but definitely not least, is the capital of Sweden, Stockholm. Apart from being the Sweden capital city, it is also its biggest city and the most populated city in Scandinavia. If we were to list everything Stockholm is famous for, we would need a whole other article. It is big, beautiful and absolutely fantastic.
If you ever get to Sweden, this is the place you absolutely cannot miss. Stockholm has wonderful architecture, breath-taking views, exciting museums and art galleries. But it is best to see it all in person rather than read about it.
And there you have it: a list of biggest cities in Sweden. Did you enjoy our article? Did you find a new travel destination? Let us know in the comments!
READ ALSO: List of cities in Norway by population