Homemade baby food in Nigeria: best recipes
When you realise that your child is ready to switch from maternal milk to solid dishes, you might not need to buy prepared meals in the store, but try to make baby food for your kid yourself. Homemade baby food in Nigeria can be as tasty and beneficial as the store brand and will contain all the nutrients needed for health and growth. If you like to cook, this is a great way to bring your culinary skills to a new level.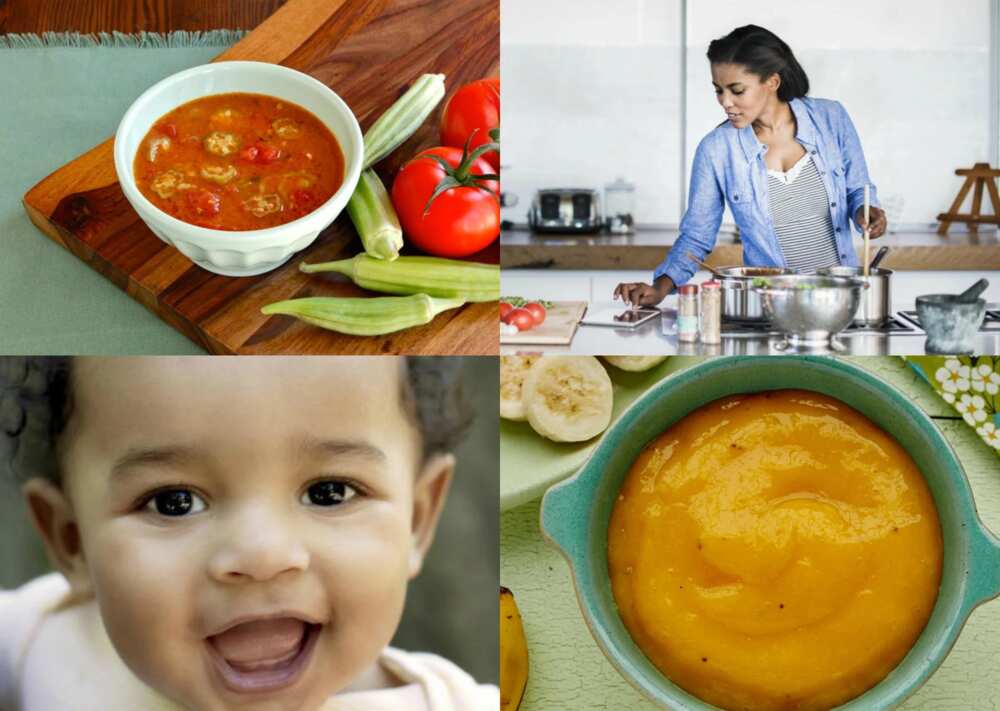 Here are a few advantages of cooking baby food at home:
This is cheaper than buying a ready-made meal.
You determine the textures and taste yourself.
The child receives fresh and healthy products. Virtually any kind of vegetables, fruits, meat, poultry, and fish can be turned into a tasty baby food.
A little practice - and you will prepare any baby food quite easily and quickly.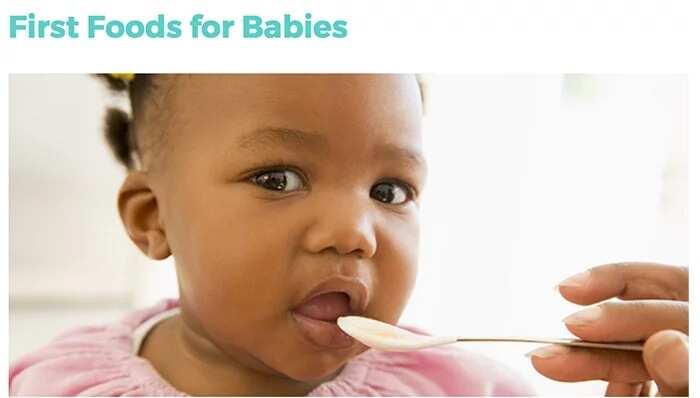 Recommendations for the preparation of baby food
Buy the freshest and most quality fruits, meat, vegetables you can afford.
Store products at a safe temperature. Refrigerated products should be stored at a temperature of about 4 degrees Celsius, and frozen at -18 degrees. Buy thermometers for your refrigerator and freezer and always keep them there.
Before touching raw foods wash your hands thoroughly with soap and water.
Clean well and wash the ingredients before cooking. Cut out any contaminated areas of fruits and vegetables and excess fat from meat.
Use two different cutting boards for vegetables/fruits and meat. So you can avoid getting harmful bacteria from one product to another.
All kitchen appliances and tools should be clean, including sponges and plates.
If you are making a fruit puree, pre-heating is not obligatory.
Vegetables need a good heat treatment - it is advisable to steam them. This allows you to save the vitamins and minerals. But do not cook vegetables too long so as not to destroy important nutrients.
Carefully boil/roast meat at a minimum temperature of 71 degrees Celsius to medium or full readiness. Use non-stick substances for frying, baking, and cooking.
Grind the products to a smooth texture and consistency.
Salt, sugar, and seasonings should be used only in extreme cases. Your child will like the natural taste of fresh products.
READ ALSO: How to prepare Egusi soup with waterleaf?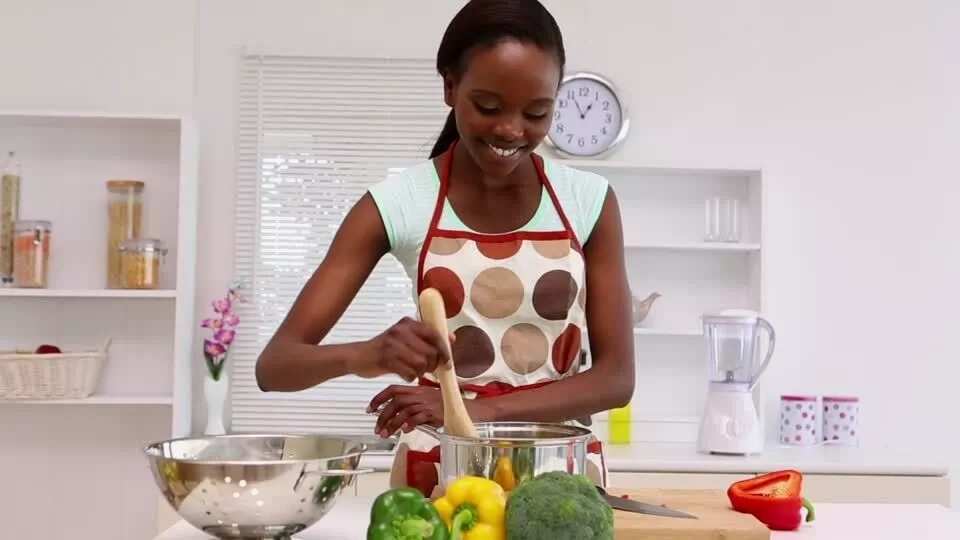 Best baby food recipes
Let's consider the examples of dishes that every mummy can easily prepare at home.
Akamu
Nigerian children really love this wonderful food. It can be supplemented with other dishes, for example, puff puff, fried yam, etc. For preparation you will need the following components:
Sugar.
Water.
Flour or starch. The second option is best for the original traditional dish otherwise you might not get the taste.
Evaporated milk.
Proceed in the following order:
Place the starch or powder in a deep bowl. Remember that water and other ingredients will be added, so it's better to use a large one.
Stir the flour to crush the pieces and achieve a uniform consistency.
Add some cold water and continue stirring. This is important to avoid lumps
Boil water. It's desirable to boil it in excess because you can always drain extra liquid.
Slowly pour it into a bowl and mix gently. The mixture should not be too thick.
Add the milk. Some mothers buy special kinds for children.
Sweeten the dish with sugar and mix together.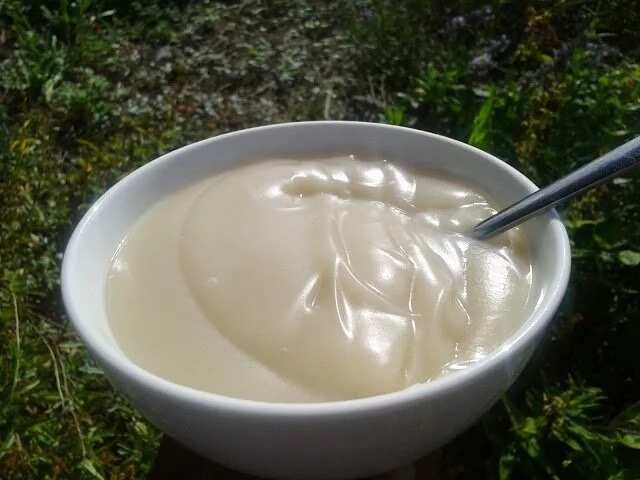 Okra Soup
This is another good baby food recipe and a great way to accustom your baby with adult dishes. Soups are incredibly great for digestion. They are also tasty and full of vitamins.
You will need:
okra;
ground crayfish;
fish;
salt;
pumpkin leaves or spinach;
red palm oil.
Proceed as follows:
Heat palm oil in a pot and place on stove.
Add chopped okra, heat in medium fire.
Then add a little water, cook for 5 minutes.
Put the crayfish, salt, vegetables into the pot.
Finally, put fish and stir. Cover with a lid.
Now leave to boil for a couple of minutes.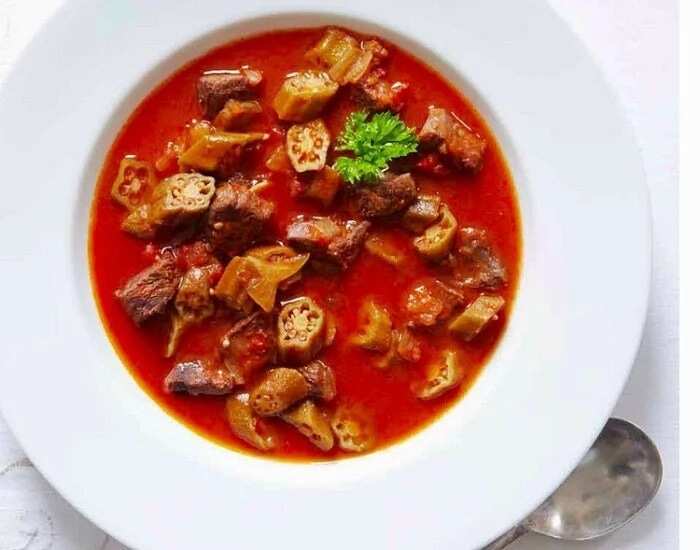 Simple banana and avocado puree
Pediatricians are of the opinion that it is necessary to start any adult feeding at 6 months, and begin with fruit puree.
Well-ripe banana could be mashed with a fork. You can add a little bit of boiled water to make it more liquid. Places where the peel has darkened are to be cut!
Ingredients:
2 avocados;
4 spoons of water;
10 g of rice cereal or any other ready-made cereal;
half a banana.
Step-by-step recipe of banana puree for babies:
Pour hot water into the pot.
Avocado is cut horizontally, vertically into small pieces and chopped.
Stew avocado for about 10 minutes under a closed lid in a small amount of water. Take care that puree does not burn.
Make banana puree with a blender or any cutlery that can mash it easily. Add it to the avocado
Mix fruit puree with rice flakes or any other ready-made cereal.

Tender chicken puree
The chicken meal is very soft and nutritious. So, it's the best way to introduce your child to meat. For the preparation of this dish you need:
A piece of fresh chicken fillet or breast - 100 g.
Salt, if desired.
How to cook?
Thoroughly wash fresh chicken fillet or breast, cut out bones, cartilages, remove the skin and cut meat into small pieces.
Pour water and boil the chicken in a pot.
As soon as the chicken boils, remove the pot from the stove, drain the first water and fill it with fresher one.
Put the chicken back on the fire, and now cook until very soft. Removing the first water is importance because it's the removal of some harmful unnecessary substances that are mainly released into the first broth.
After the pot is placed on fire for the second time, cook for about 20-30 minutes.
Then we take out the pieces of chicken and grind them. You can do this with either a blender and a meat grinder.
If you grind them with a blender, you can immediately add a little-boiled water or vegetable broth, so it's easier to mash the pieces of meat. Add the liquid gradually until the desired consistency is obtained.
If you use a meat grinder, then add the broth or water in the puree after the meat has already been ground. By the way, your should preferably have gone through the grinder twice.
After the mashed mass is ready, if necessary, add a pinch of salt and mix well.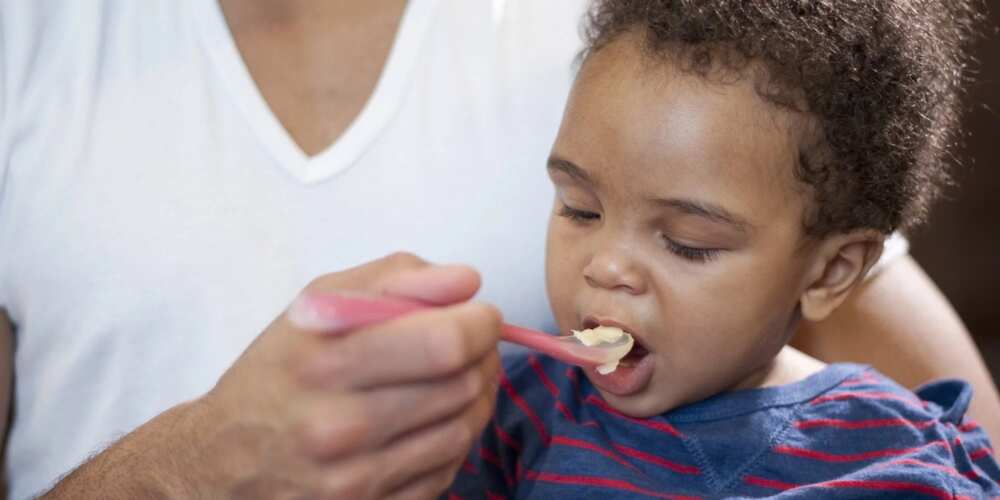 Ready-made chicken puree can be offered to the child as an independent dish and in combination with fresh mashed vegetables or potatoes.
If you are using a gas cooker, you might want to try this. While your meat is cooking, put a grate for steaming above the pot. Put some vegetables on it, for example, pieces of potatoes or carrots and have them steamed while chicken is cooking. So you'll have two dishes at the same time, which you can then mix together and treat your baby.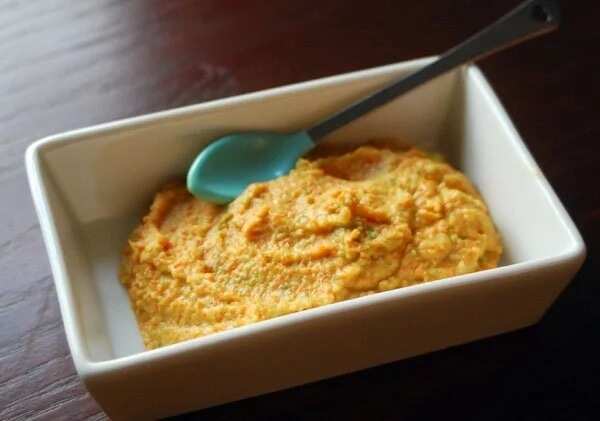 If you don't want to cook every day you may plan and store the meals. Chilled food should be used within two days, if it's frozen, it can last from two to four months.
Pour the puree into ice-freezing packs. Cover with a plastic film and place in freezer. Begin with small portions. So you will not throw away the leftovers.
When the mashed meal is frozen, transfer it from the packs to the bags. As necessary, take out the cubes and unfreeze them in a microwave. Just a couple of minutes are needed for the food to get warm.
READ ALSO: How to make shawarma bread at home?
Source: Legit.ng