Kano youths celebrate Eid wearing Igbo attires (photos)
Months after the Igbos in the North were given notice to leave the region (a decision which was later rescinded), some Kano youths have taken what may be considered a peaceful measure.
Even though there may have been some undeniable tension after the Igbos were asked to leave the North, with IPOB leader Nnamdi Kanu, clamouring for Nigeria to be divided, some people have gone out of their way to ensure that there is peace.
A Twitter user identified as Aminu Zimit, shared a post about how some youths in the North decided to embrace their Igbo brothers in a 'special' way during the recently concluded Eid (Sallah) celebrations.
According to Zimit, the youths decided to dress up in traditional Igbo attires to celebrate their holidays. He said that was a step taken to prove to Kanu that they are a peaceful and loving people.
READ ALSO: Nigerian soldier reveals he is going to southeast to conquer Kanu, IPOB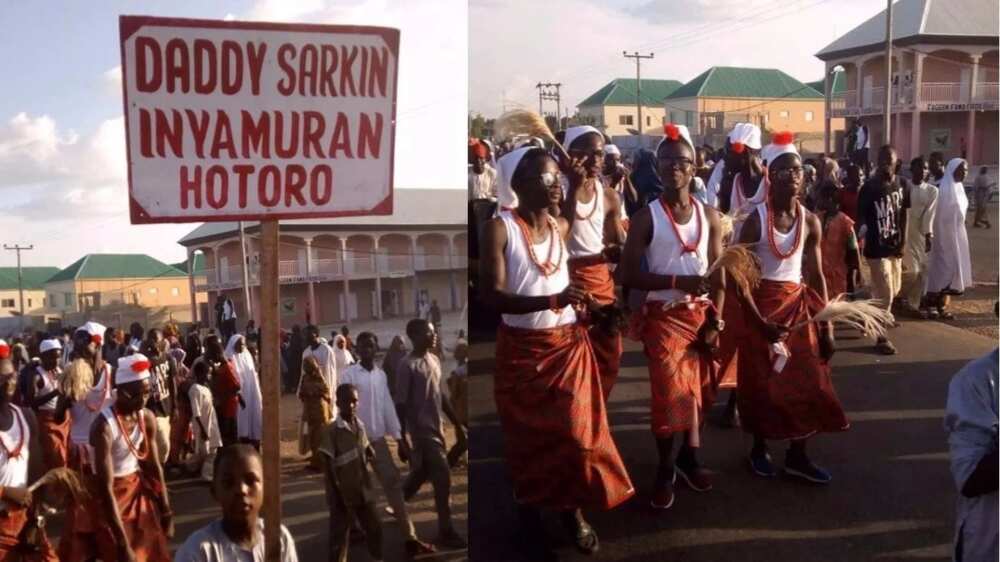 Posting the tweet he wrote:
"KANO boys celebrating #Eid wearing #Igbo attires...Over to #Kanu ,we are accommodating, peaceful & loving people"
READ ALSO: There was no attack on Nnamdi Kanu's home - Police
See another photo below: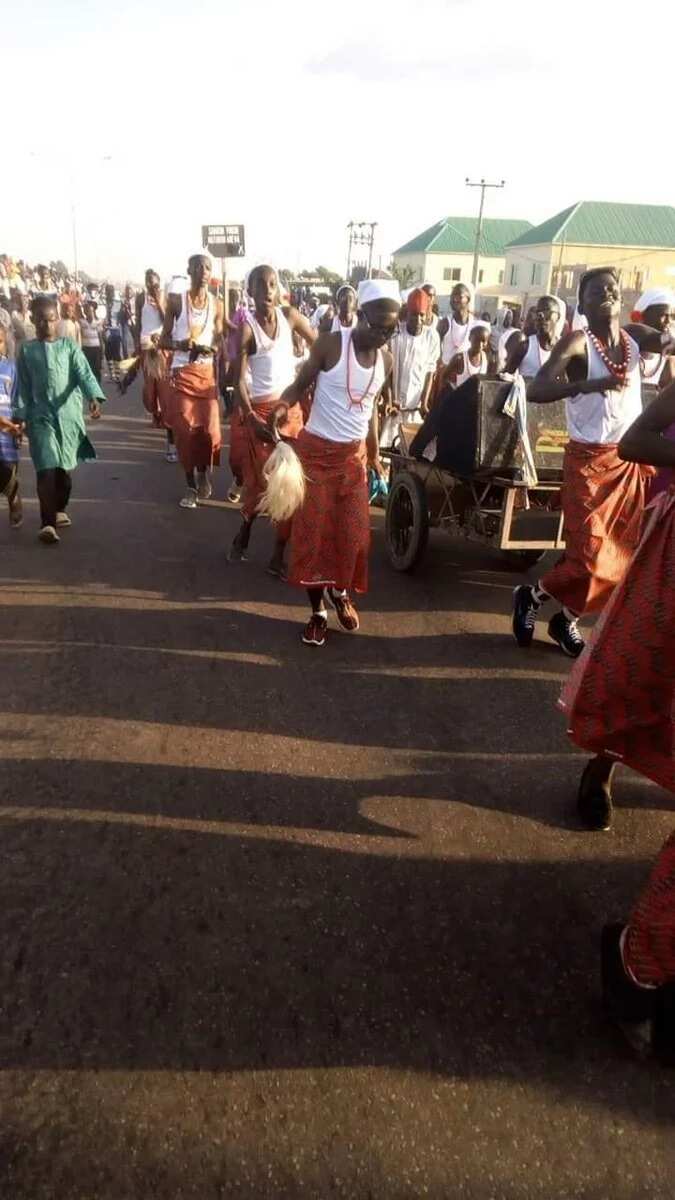 See his tweet below:
What do you think?
Meanwhile, watch this video to see whether Nigerians can be united again:
Source: Legit.ng