Flavour baby mama Anna Banner - Top facts we should know about her
Anna Ebiere Banner is one of the most beautiful Nigerian models and a former Beauty Queen of the country. She is also famous for being the second baby mama of the renowned musician Flavour.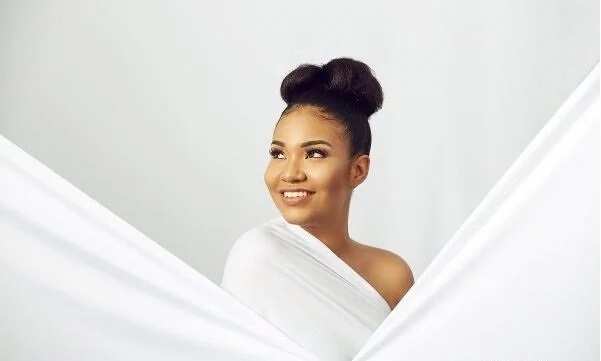 Anna Banner biography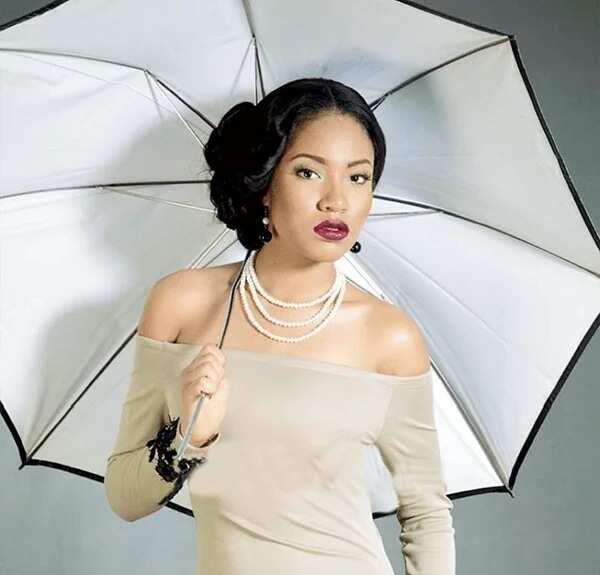 Anna's looks have gathered all sorts of attention ever since she first entered the modeling world. At the age of eighteen, Anna Banner won the Nigerian Most Beautiful Girl title in 2013. Isabella Ayuk, the former winner of the contest, crowned the young beauty and set her on a path to fame. This success led to Banner appearing on numerous fashion magazine covers. She is also one of the lifestyle trendsetters in the country.
Anna Banner's victory as the Most Beautiful Girl in Nigeria allowed her to achieve success outside the modeling industry. Thus, after her triumph, she was awarded a position with the Governor of the Bayelsa State. Anna was appointed as a special assistant on culture and tourism, taking residence in Southern Nigeria.
Anna Banner at the 2013 Miss World pageant & her acting career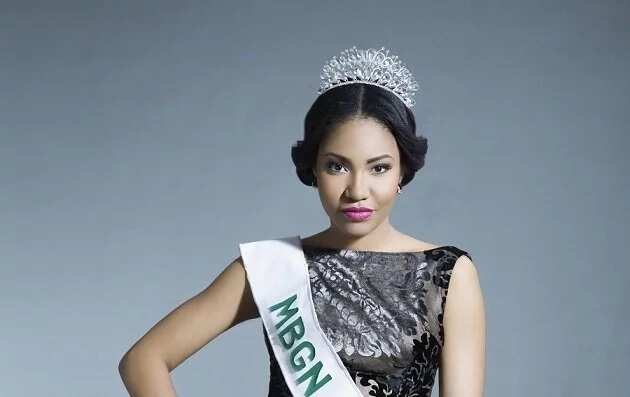 As the winner of the Nigerian national beauty contest, Anna Ebiere Banner went on to participate in the 2013 Miss World competition. This was the 63rd edition of the globally-renowned contest, and it was won by Megan Young from the Philippines. The young Nigerian beauty didn't make it into the Top 10, but this competition helped her make a name for herself on an international level.
Anna Banner appeared on numerous front covers of fashion & lifestyle oriented magazines such as ThisDay Style and the House of Maliq. Inside those magazines, the model talked about her life and relationship with Flavour and Sandra Okagbue.
2014 marked the emergence of another important milestone in Anna Banner's life. The Nigerian beauty queen made her first appearance on the television screen by taking part in the long-running Super Story television series. Super Story is a Nigerian anthology produced by Wale Adenuga. Anna Banner played a role in the "Too Blind to See" episode of the show.
Anna Banner and Flavour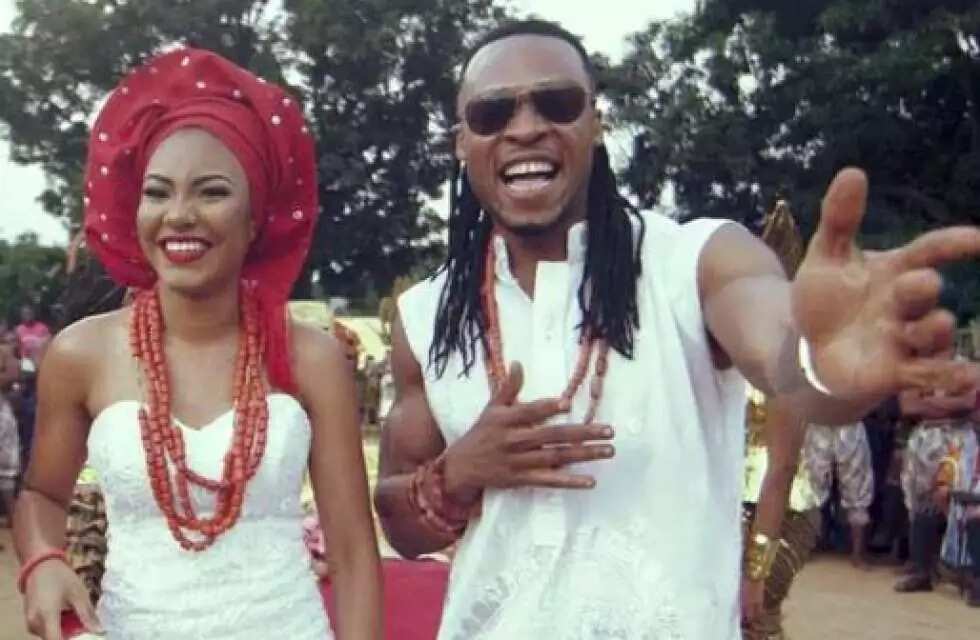 Flavour N'abania, real name Chinedu Okoli, is a famous Nigerian singer and performance artist. He became popular after his breakout song "Nwa Baby (Remix)". He is one of the most demanded singers in Africa.
Anna Banner and Flavour began their relationship in 2014. A few months later, the model found out that she was pregnant. This led to her being expelled from the Middlesex University since the UAE culture frowns upon babies conceived out of wedlock. She decided to keep her baby, even though the model knew that the musician wasn't planning on marrying her.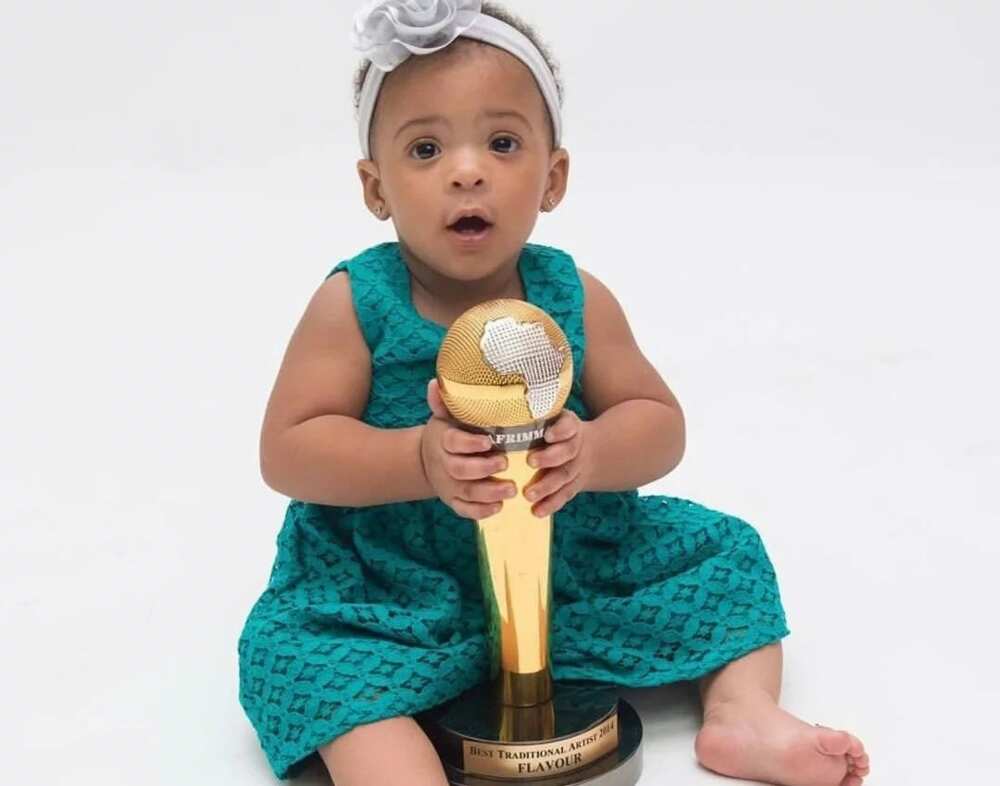 A year later, while residing in the United States, Anna Banner gave birth to her first child – Sofia Okoli. Despite Flavour's attempts to hide this fact, this information soon became available to the public. Shortly after the big scandal, the two stars admitted that they have broken up and are no longer together. After the initial distancing from his daughter, Flavour accepted Sofia into his family, proclaiming her as the third generation of his lineage.
Recently, Anna Banner stated that she maintains a healthy, friendly relationship with Flavour. The model has expressed her gratitude to the musician on numerous occasions, stating that he plays an important part in the upbringing of their daughter.
Sandra Okagbue and Anna Banner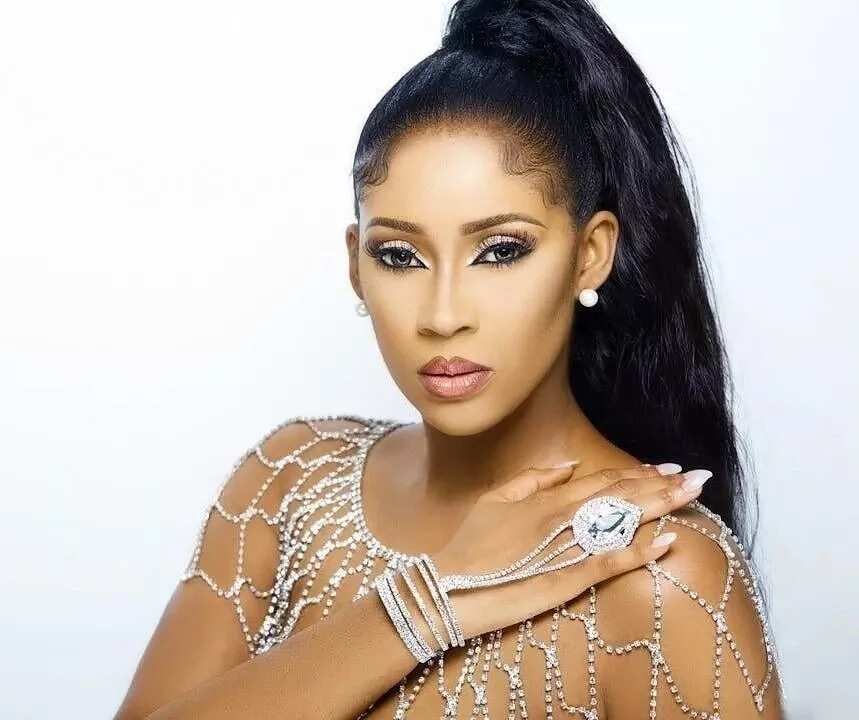 READ ALSO: Sandra Okagbue biography
The darker part of their relationship lies within the fact that while Flavour was dating Anna Banner, Sandra Okagbue was already pregnant with his first daughter. Sandra Okagbue is a multi-winner of various Nigerian Beauty Queen contests and she is also a model.
In Anna's defense, she claims that while she was dating Flavour, she was unaware of him having any other relationships. In one of her more recent interviews, Anna Banner said that she doesn't carry any feelings of jealousy towards Flavour's other baby mama, Sandra Okagbue. She was quoted as not wanting their possible rivalry to affect her daughter, Sofia.
Anna Banner parents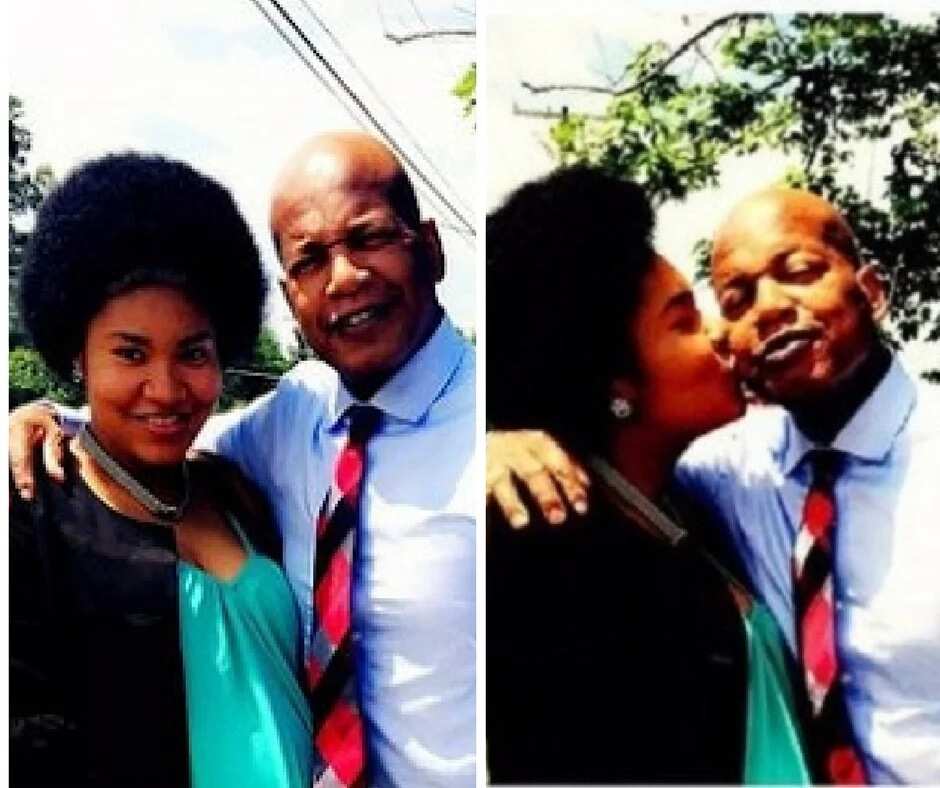 Anna's relationship with her parents has been a rocky one, especially after she got pregnant with her baby. According to the model, when her mother and dad first found out that she was pregnant at such a young age, they refused to even to talk to her for a while. As a result, Anna Banner was mostly left to suffer through the first months of her pregnancy alone.
Thankfully, as time passed by, the family reached a reconciliation. They buried their disagreements and Anna was a welcomed guest at her parent's house once more. To prove that everything was okay to the public, she posted a picture of her celebrating Father's Day with her dad.
Anna Banner's baby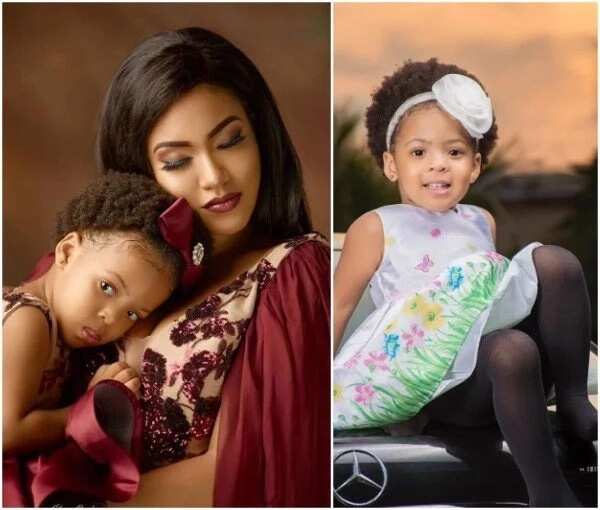 On several occasions Anna stated that she didn't plan the pregnancy and she didn't want to be a baby mama. The model also said that she doesn't regret keeping the baby, as abortion was never an option for her.
Even though to this day Anna Ebiere Banner remains single, she claims to be happy with having a daughter and being Flavour's baby mama. The model confessed that being a mother has changed her life. Anna said that Sofia is her main source of joy and her biggest life accomplishment.
Not that long ago, August 2017, Sofia celebrated her second birthday, and you can already tell she is going to be as beautiful as her mother.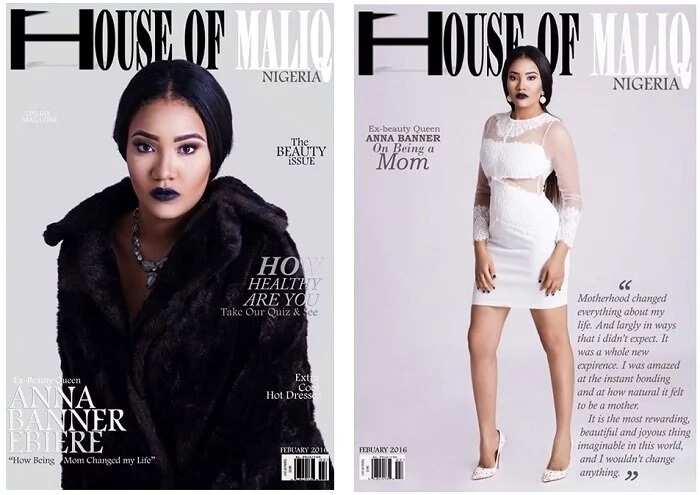 Just in a few short years of her career, Anna Banner has already managed to leave a memorable mark in the Nigerian entertainment industry:
Most Beautiful Girl of Nigeria winner;
Miss World 2013 participant;
Special Assistant on Culture and Tourism to the Governor of Bayelsa state;
Actress in Super Story;
Cover model (ThisDay Style, House of Maliq etc.);
Add to that her notable relationship with Flavour, and you can be sure that we will hear more about Anna Banner in the future.
READ ALSO: Who are Flavour baby mamas?
Source: Legit.ng