Nigerians should commend Mama Taraba for speaking the truth - Junaid Mohammed
- Recent comments by Nigeria's women affairs minister, Senator Aisha Alhassan has been the trending topic in the country in the last 72 hours
- The minister had declared support for the presidential aspiration of former vice president, Alhaji Atiku Abubakar
- A Second Republic lawmaker and northern elder, Junaid Mohammed says there is nothing wrong with the minister's comment
Second Republic lawmaker and northern elder, Junaid Mohammed, has defended the minister of women affairs, Senator Aisha Alhassan popularly knows as Mama Taraba, for her comments endorsing Atiku for the 2019 election.
The northern elder stated that there is nothing wrong with the minister's comment, even as he alleged that there are many ministers in the Federal Executive Council who share the same view with Taraba-born Alhassan.
"What the minister has said is nothing new but the truth. Others in the cabinet of Buhari have been making such statements but in hushed tones.
"It is only that Alhassan had the courage and boldness to speak out and people should not chastise her because she has nothing to lose by staying or leaving Buhari's cabinet," Mohammed told Vanguard.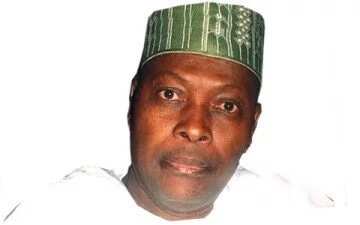 He went on to say the minister's comment was a demonstration of her frustration with the Buhari government, adding that many people from her home state of Taraba, who worked with her to install the Buhari government, have not been given any serious attention by the government.
His words: "It is clear that like Senator Alhassan, most of those from the Taraba axis who worked to bring about the administration of Buhari are disappointed and they can only voice out their frustration through the minister, who has nothing to lose either by staying or leaving the government."
He however stated that the minster should have resigned before openly expressing support for Atiku who he advised to try and add more integrity to his political menu before seeking to rule Nigeria.
Mohammed went on to say Atiku needs to prove to Nigerians that he has as much integrity as President Muhammadu Buhari before Nigerians particularly, those from the North, would vote for him in any election.
According to him, the former vice president does not command the respect President Buhari has in the north, adding that in spite of Atiku's financial resources, he could not match the president politically.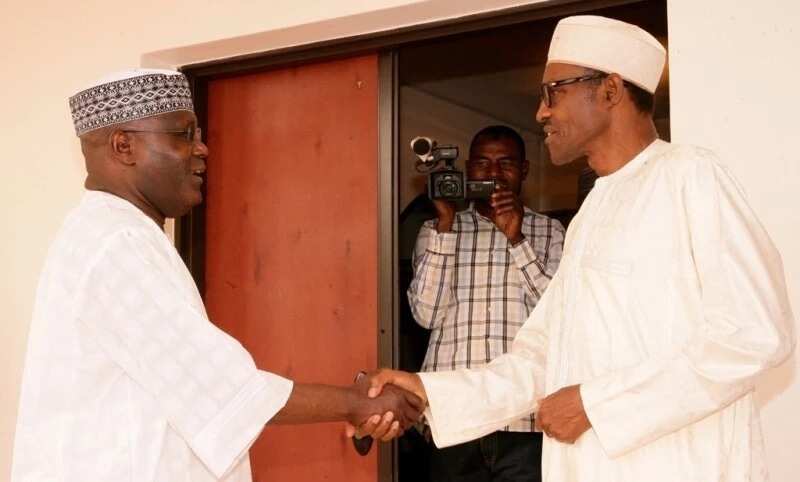 Meanwhile, the north-west zonal chairman of the APC, Alhaji Inuwa Abdulkadir has denied claims by Atiku that he was sidelined after he helped the party win the 2015 presidential election.
Abdulkadir, while speaking to journalists at the APC national secretariat on Friday, September 8 also said that Mama Taraba was trying to blackmail the president with her recent statement endorsing the vice president for the 2019 election.
READ ALSO: APC NWC meets on Mondays Sept 11 to decide Alhassan, Atiku's fate
Watch Comrade Timi Frank give his perspective on the crisis in the APC on Legit.ng TV:
Source: Legit.ng