I forgot my Diamond bank account number: What to do?
Sometimes necessary information just vanishes out of our minds. Sounds familiar? This can often happen when it comes to remembering passwords, cell phone numbers or bank account information. Therefore, banks and other financial institutions are offering a few special services so you can check your information, in case you forgot it. Diamond bank is not the exception. Let's find out what you can do if you have this problem: ' I forgot my Diamond bank account number'.

Diamond Bank Plc is one of the biggest Nigerian banks, which provides financial services within and outside Nigeria. With their headquarter in Lagos, the bank provides financial support in The United Kingdom, Benin, Senegal, Cote d'Ivoire, Togo. The bank financial system is very strong and thus always improved to provide better and faster services to customers. Knowing how to check personal information is a frequently asked question by all customers so Diamond bank came up with some easy ways to check these information that have been lost or forgotten by customers.
Self-service check
If you forgot your bank account number, simply dial *937*amount# from your phone. Usually, this code is used to purchase airtime for your network, but you can also use this service to retrieve your account number as well. You just use the following format *937*1000# and after that, your account number will immediately appear. To get started, follow these steps:

1. Dial *937*Amount# from the phone number, which you used to register your Diamond Bank account.
2. Easy! You see all your account numbers displayed on the phone screen.
NOTE: This service is initially provided for recharging your phone with airtime. So when you see your account number appear on the screen, just cancel the transaction. Also, keep in mind that the phone number with which you use to dial the code MUST be the number that you used to register with Diamond Bank.
READ ALSO: How to buy airtime from Diamond bank?
This self-service check is a very quick and simple way to check your bank account information. In addition, the service is available 24/7 and for all major networks (GLO, MTN, Airtel).
Check in social media or nearest bank
Every bank has a social media account and customer service. You can visit your bank's website or social media page and look for customer support. If you go this route, you would need to prepare some additional information, such as your date of birth, mother's maiden name, residential address, bank account branch (where the account was opened) and your phone number.

If you decide to go to the bank's local branch and find out your bank account information on the spot, you will need to provide the same information as online. Keep in mind that it can take more time than checking your account information online. Usually, there are pretty long lines and many people at the bank.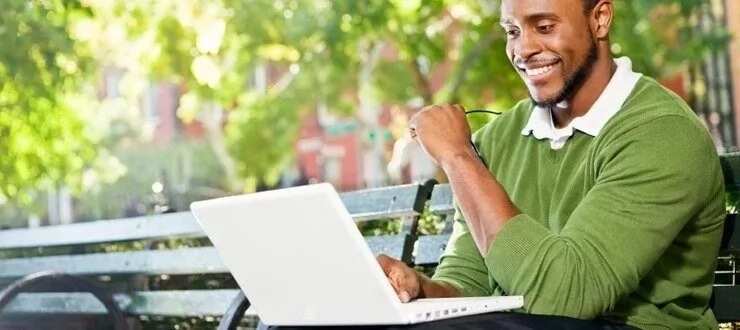 These are the easiest ways to check your Diamond bank information online and in the town where you live. Also, you can check your account information on any ATM. So if you forgot your bank account information, do not rush to create a new bank account. Keep your card safe and next time make sure to write down your bank account information so that you don't forget it.
READ ALSO: How to check account balance on Diamond Bank?
Source: Legit.ng