Nigerian Aso Ebi styles 2017
Nigerian Aso Ebi styles are one of the most beautiful things about traditional Nigerian weddings. Families on both sides go all the way to look their very best on this very important day. We have scoured the Internet to bring you the best Aso Ebi styles of 2017. Check out the stunning Aso Ebi designs on these beautiful women who are the embodiment of squad goals.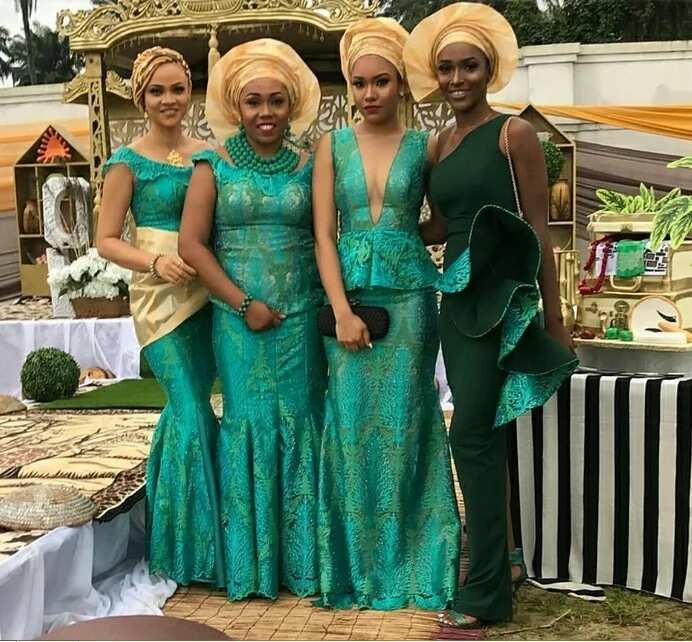 Nigerian Aso Ebi styles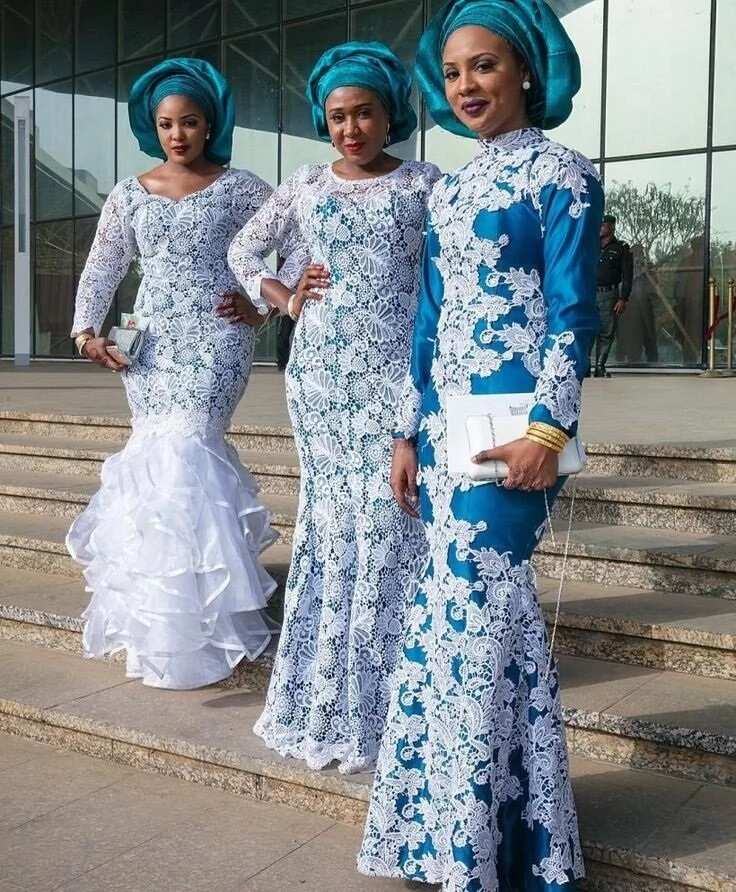 No traditional wedding can be complete without Aso Ebi. It not only represents the unity of the families, but also shows off the beautiful and multifaceted Nigerian culture.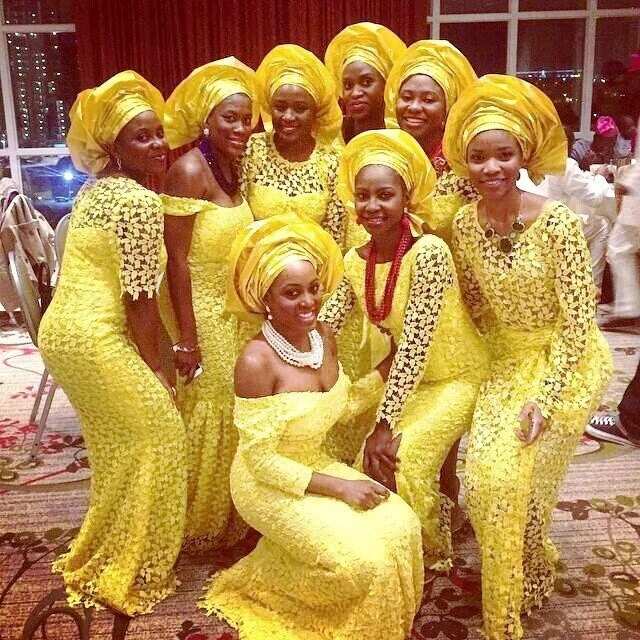 The dresses worn to Nigerian weddings are always colourful and unique. We are simply fascinated with the creativity and skill that goes into creating them. Even though Aso Ebi is considered a uniform dress, each woman can look one of a kind just by adding one extra element to her outfit.
Here is the thing: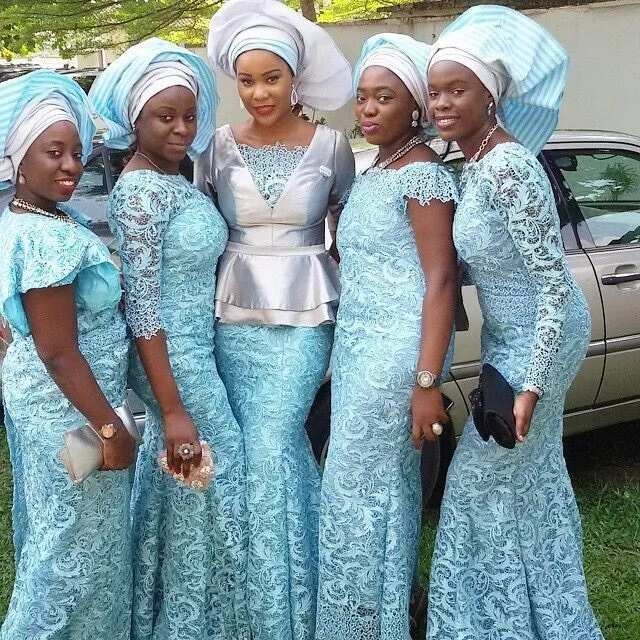 Aso Ebi styles change every season, but we are here to keep you up to speed. Check out our selection of the latest Aso Ebi styles. We guarantee you will find the perfect outfit for you and your crew. Without further ado, let's get to it!
Monochrome Aso Ebi dresses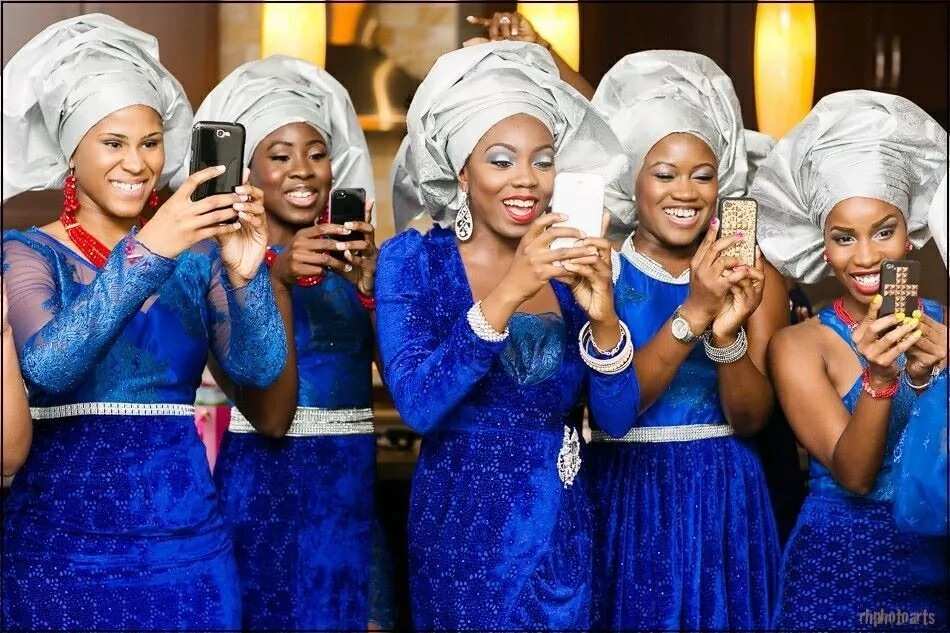 As they say, less is more. Usually, Aso Ebi dresses are very vibrant and colourful, so why add anything else? Most of the monochromatic Aso Ebi dresses also feature lace, like, for example, French lace or cord lace dresses.
Do you know what would be a great idea?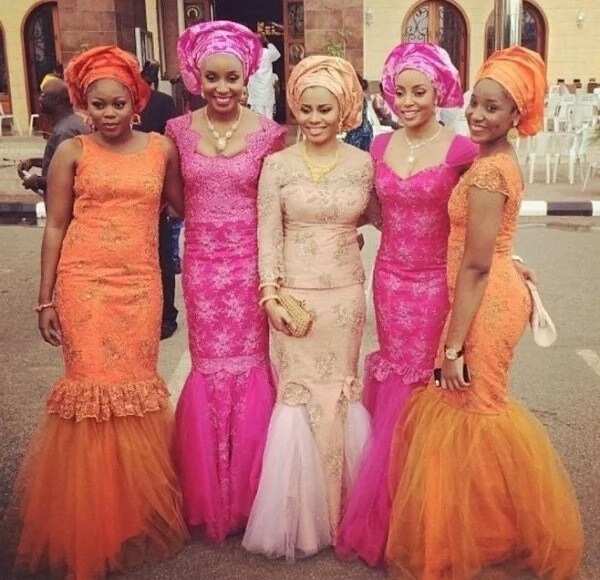 If families on each side decided on a single colour for their Aso Ebi dresses. It would work even better if the two colours were complementary. That way, when the families mingle during the wedding, it will not only look beautiful, but also allow to differentiate who is who.
Floral Aso Ebi lace style dresses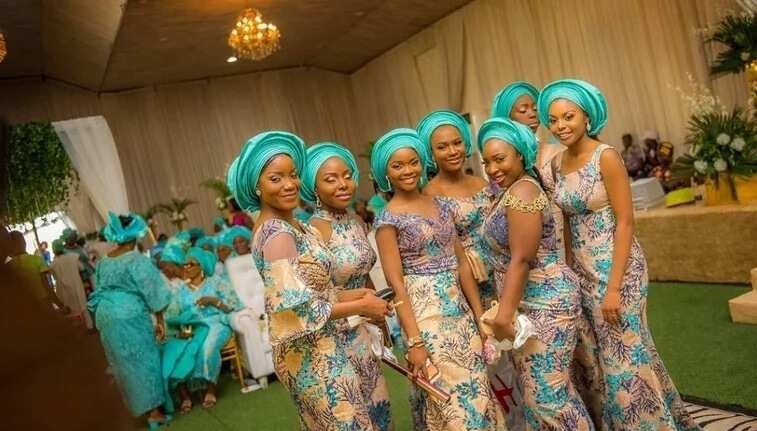 READ ALSO: French lace Aso Ebi styles 2017
Floral patterns will never go out of style, and this year, they are especially popular among the wedding-goers. The beautiful and delicate flowers and leaves on the dresses enhance the whole look. The floral pattern can be either on the base fabric of the dress or on the lace that covers it.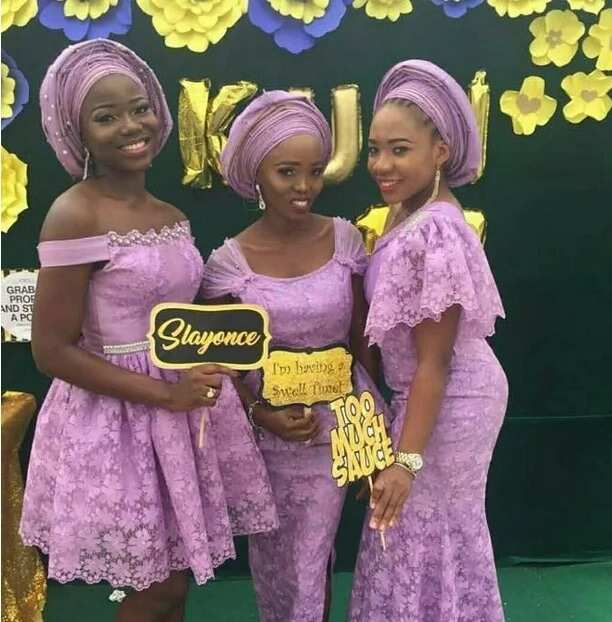 As with all the Aso Ebi dresses, the only thing that needs to be the same is the general style. You can have a long floral pattern dress with sleeves or opt for a knee-length off-shoulder dress, like the ones you see in the picture above.
Dresses with similar shapes and patterns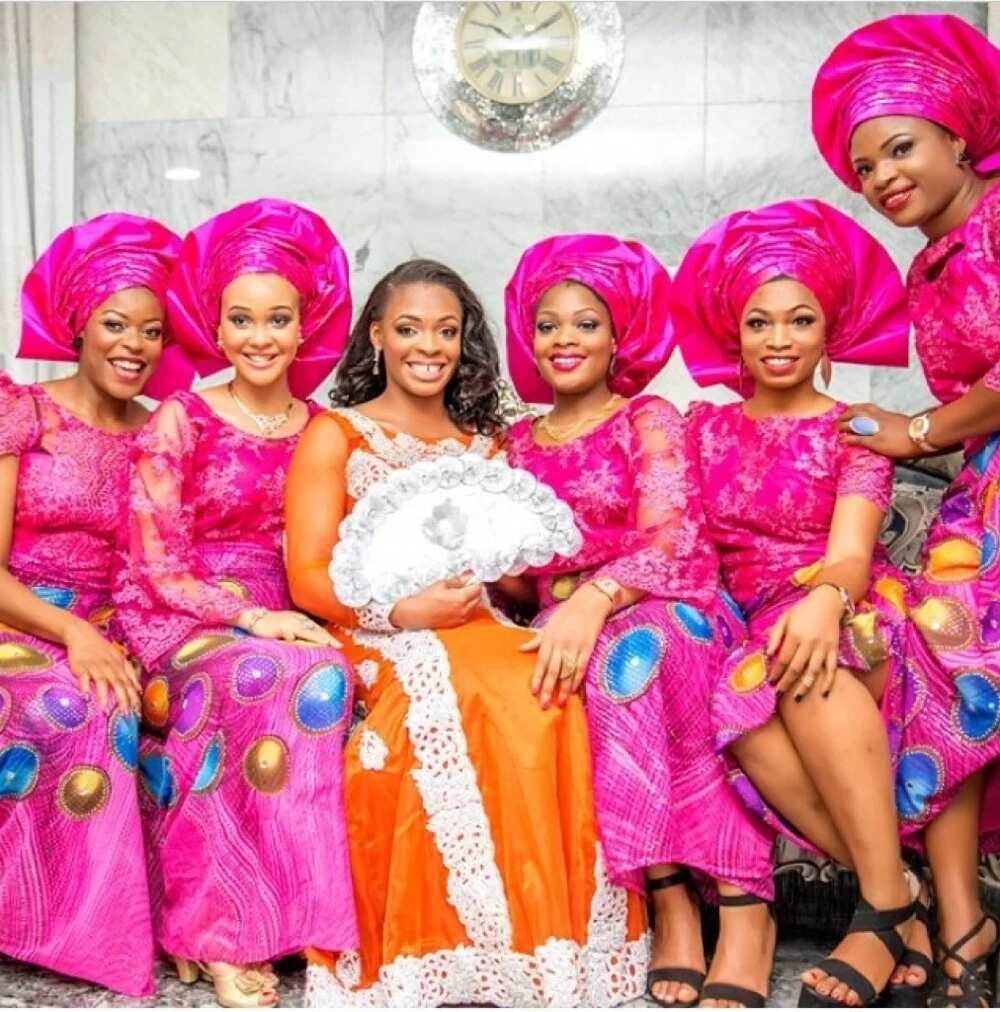 A great style option for Aso Ebi dresses is shapes and patterns. You can never go wrong with shapes. If placed correctly, they can help emphasise certain parts of the body, at the same time hiding the others.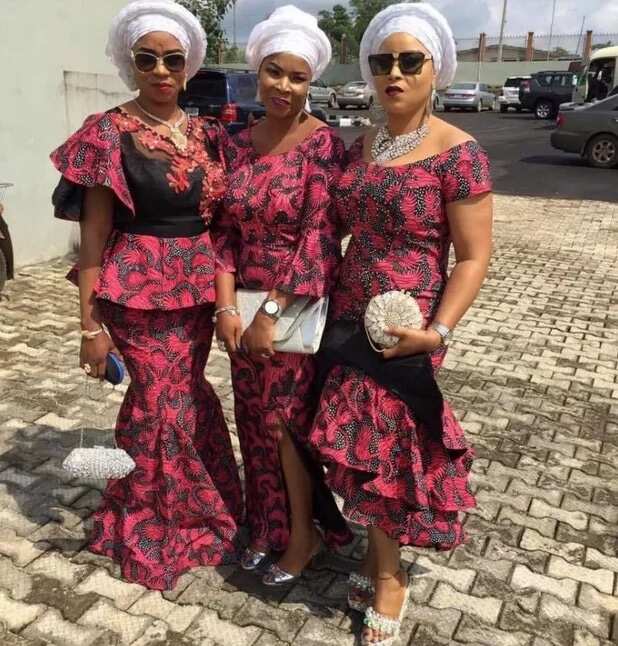 There are all kinds of shapes you can go for. They can be geometric, abstract, nature-themed and so on. The most popular ones (apart from flowers and leaves, of course), are circles, flames and abstract wiggles that can be anything you want them to be.
Latest Aso Ebi Ankara outfits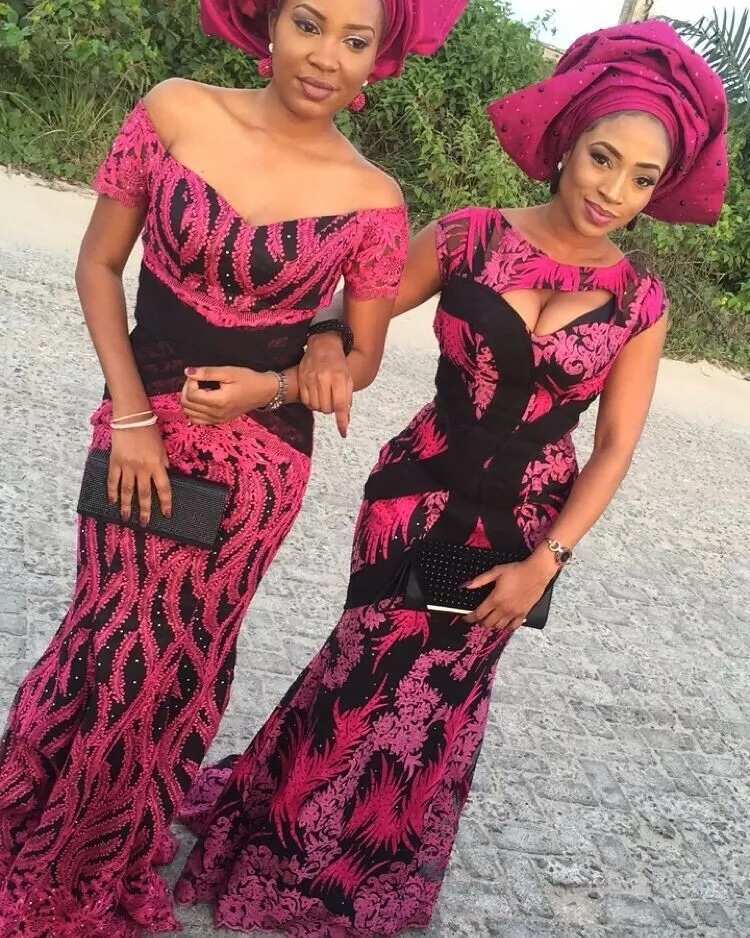 Ankara patterns have been gaining popularity in the past few years. Even though Ankara has been around for ages, the perfect time to wear it is now. Ankara outfits come in all shapes and sizes, so any woman can look stunning in an Ankara dress.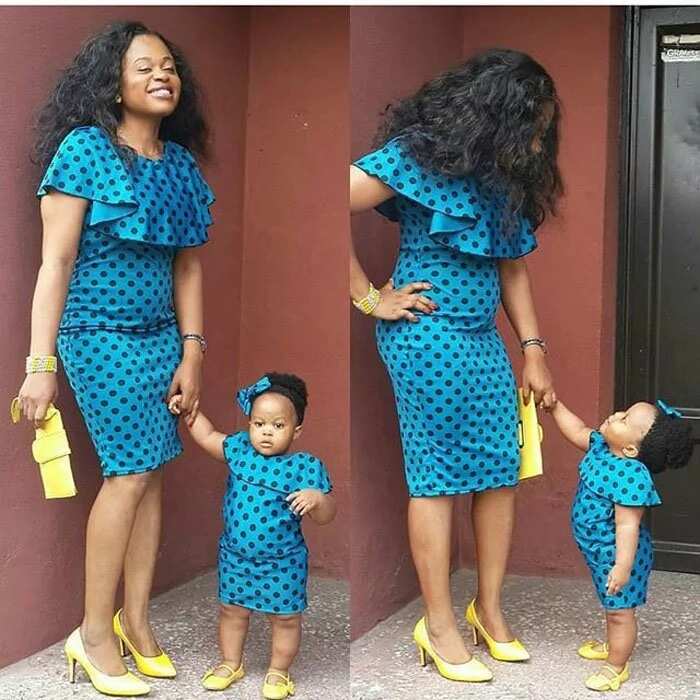 When it comes to Aso Ebi, Ankara can be the perfect choice. It is bright, memorable and always unique. It looks good on dresses, skirts, blouses, suits or anything you might want to wear to a wedding. If you like bold statements, then definitely consider Ankara Aso Ebi outfits for your wedding.
Outfits with two contrasting pieces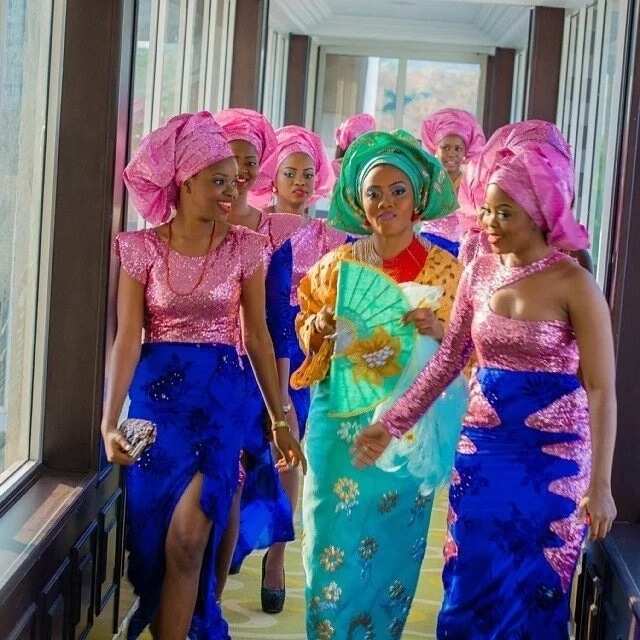 While most people choose to wear outfits that feature a consistent colour scheme, some go for contrasting pieces. Outfits like that will definitely make you stand out from the crowd. Even if the only contrasting element of your outfit is your gele, your look will still be memorable.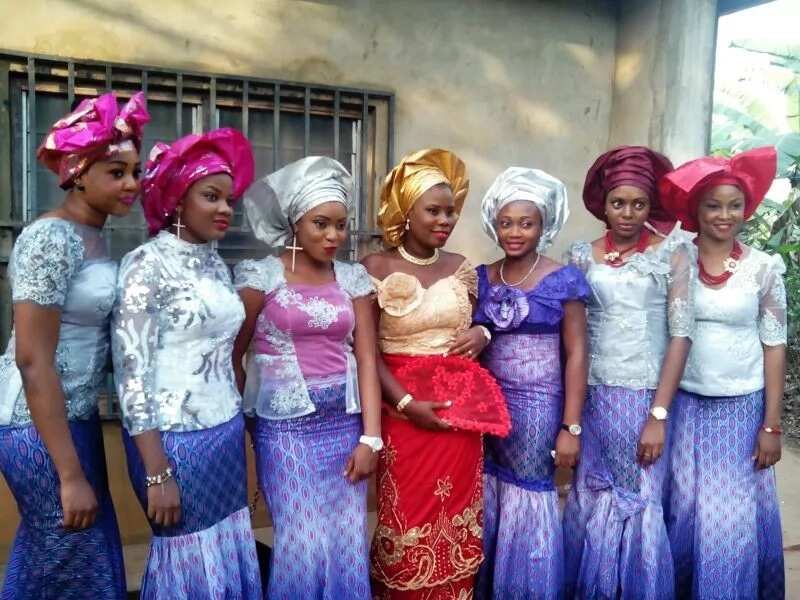 If you feel even more rebellious, you can go for differently coloured top and skirt. You can attract more attention to a certain part of your body if you choose a brighter colour for that half of the outfit.
Aso Ebi with see-through elements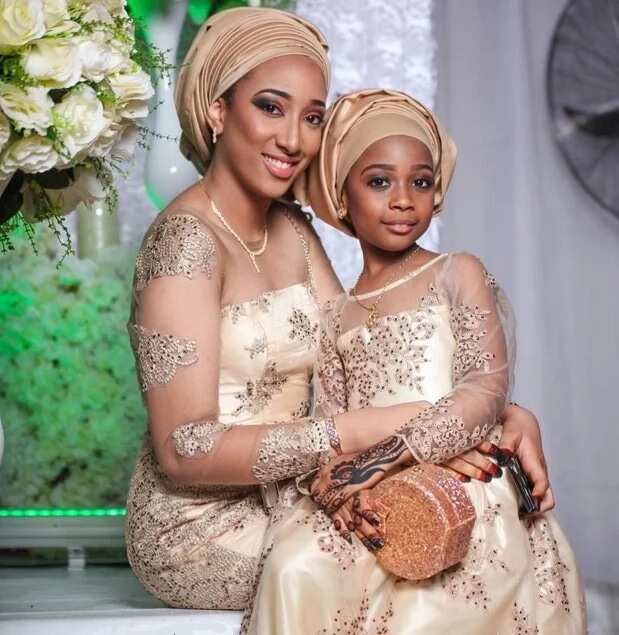 The best way to be flirty and classy at the same time is to include semi-transparent elements in your dress. You can have a small see-through insert or have a transparent top half of the bodice, including the sleeves. In order not to show more than is necessary, you can add decorative elements on top.
Aso Ebi suits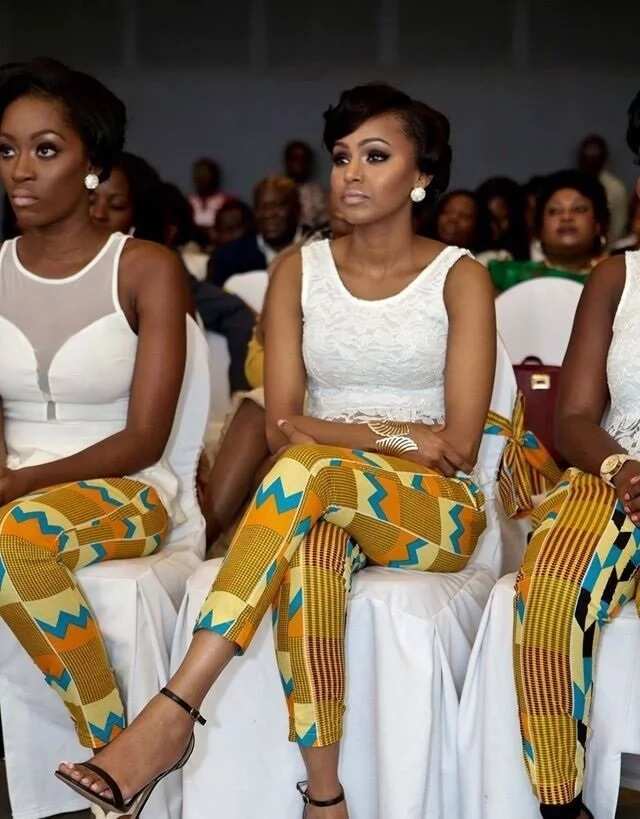 These days, many women opt to wear pantsuits to weddings. No offence to the ladies who still wear dresses, but women in pants look absolutely fantastic. If you want to look classy and official, jump on this new trend!
But wait: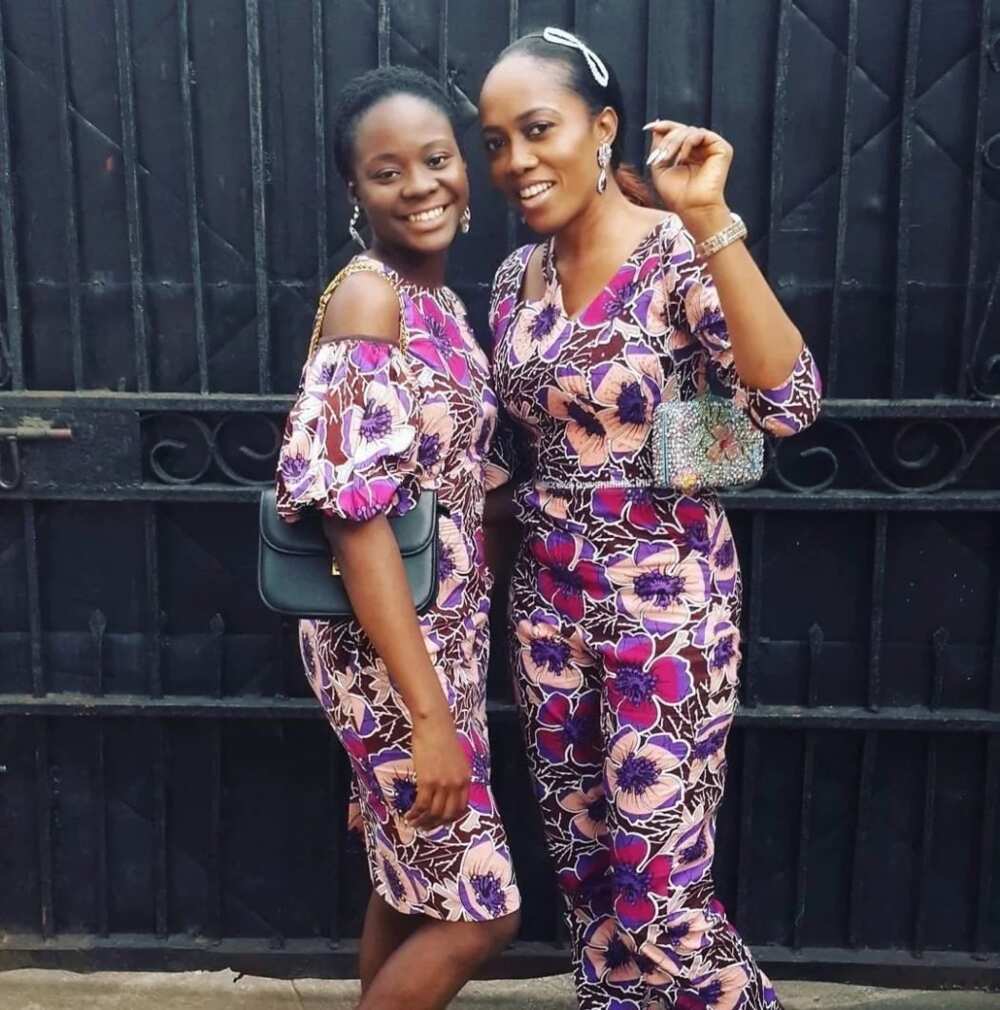 Not all suits have to be serious. You can also go for a brightly coloured jumpsuit with a floral pattern, like the one you see in the photo above.
Aso Ebi Agbada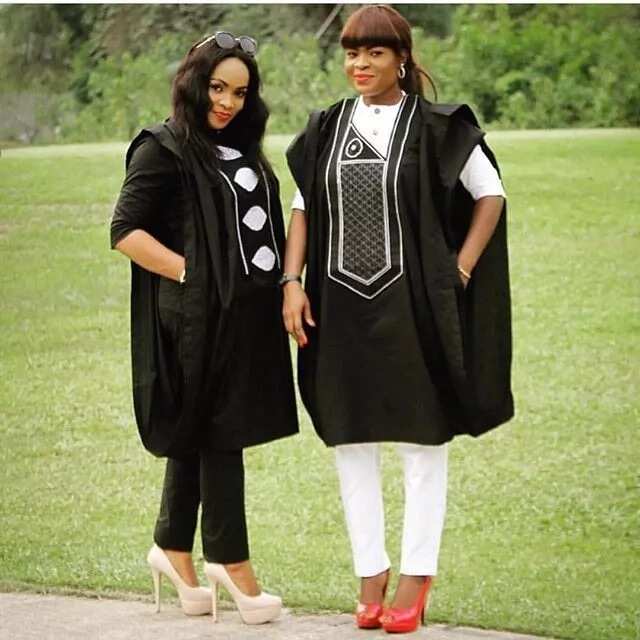 You might not believe it, but some women choose to wear Agbada to weddings. What is traditionally considered to be men's fashion is gaining popularity among Nigerian women.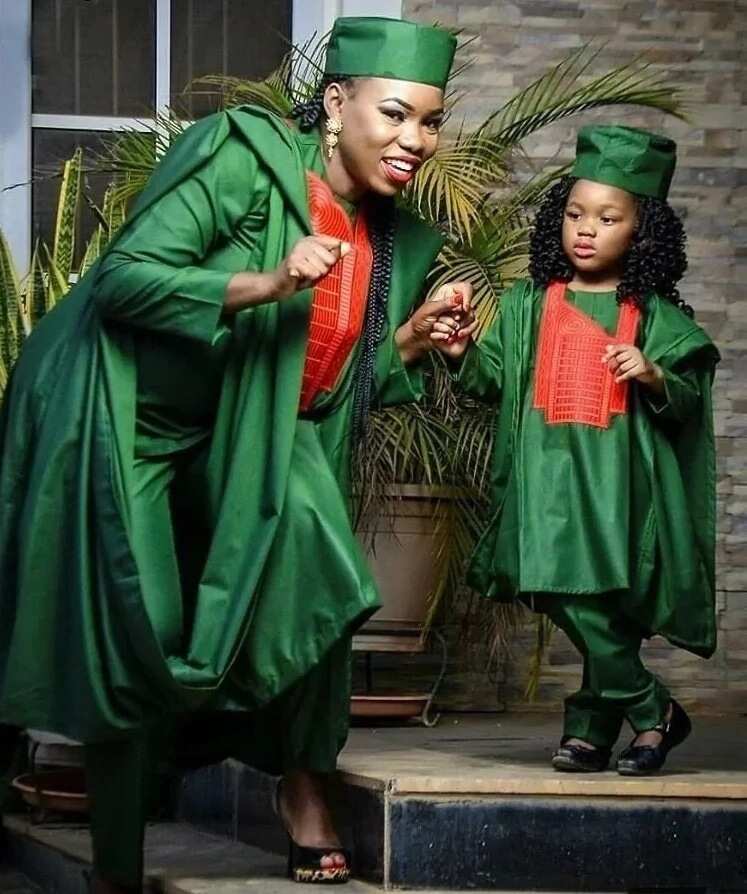 These pictures just prove that women can pull off anything they want. We have never seen anyone more fashionable than these two beautiful ladies. Just look at how cute they are together in their matching outfits!
And there you go, eight fabulous ideas for your Aso Ebi outfits. Did you find the ones that you enjoy? What is your favourite Aso Ebi style of 2017/2018? We hope this article has given you inspiration for your own Aso Ebi designs. Have the most gorgeous and stylish wedding ever!
READ ALSO: Bella Naija: traditional dress - top ideas for the special occasion
Source: Legit.ng