Air Peace owner - who is he? This question interests many people that get to the flyairpeace website. After all, only a very talented, responsible, and a determined person can lead such a big business. Below are useful details about the founder.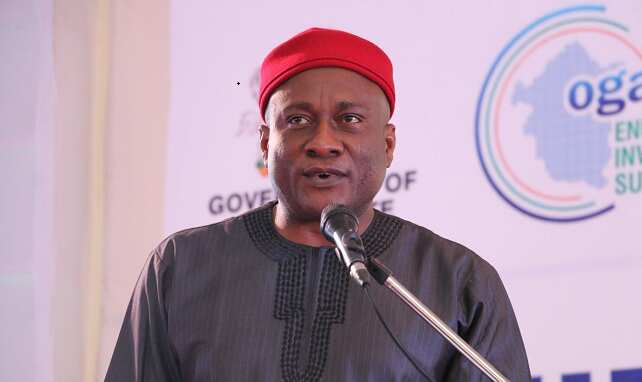 There was a theory that the owner of this establishment is Patience Jonathan, the former Nigerian First Lady. However, it seemed much more plausible that Kingsley Kuku or Allen Onyema is the owner. As it turned out, the latter is the most believable. Allen Onyema Air Peace ownership is no longer a contested issue.
Who is the owner of Air Peace?
Allen Onyema, is the 56 year old chairman and founder of Air Peace. He owns the private full-service carrier that is based at Lagos Murtala Mohammed Airport, Nigeria. The carrier operates scheduled/charter and dedicated freighter services. Air Peace uses a mixed fleet consisting of widebody, narrowbody and turboprop aircraft.
Allen Onyema profile
Allen Ifechukwu Onyema, as he is known, was born in 1964 in Benin City. He comes from Anambra State, Nigeria, but he grew up in Benin and Warri. His parents are Michael and Helen Onyema as the first of nine children.
He went to different primary schools in Benin and Warri, before moving on to secondary school. Many people have been named the owners of Air Peace Nigerian Airlines, but we'll list those on whom the public the most has focused attention:
It was thought that Onyema acted only as a representative of Patience Jonathan.
Stella Oduah's name also came up in the speculations.
Another contender was Timi Alaibe.
Yet there are others who believe that the head is Kingsley Kuku. Many articles have been written about him, assuring that the information is 100% true.
Who is Allen Onyema
Allen Ifechukwu Onyema is a Nigerian lawyer and entrepreneur who was born in 1964. He is currently the CEO of Air Peace airlines which he established in 2013.
Where is Allen Onyema from?
Allen was born in Benin City. Even though he comes from Anambra State, Nigeria, he grew up in Benin and Warri.
Now we know the truth: Allen Onyema is the definite owner of Air Peace. It should be mentioned that the success of this man is not at all connected with Kuku. Air Peace is a private Nigerian airline that was founded in 2013. It has its head office situated in Lagos State, Nigeria.
The company offers passenger and charter services in major cities in Nigeria. It flies to several West African destinations as well as the Middle East.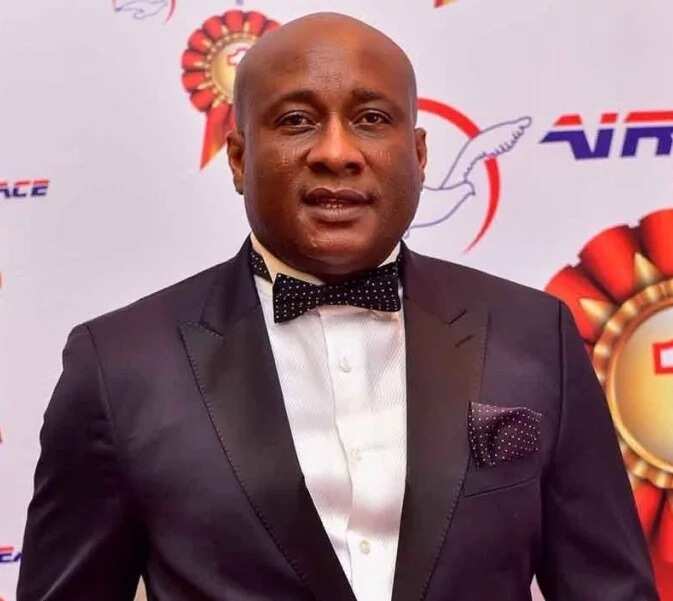 Allen Onyema biography
Allen is a renowned Nigerian businessman. He formed the airline in 2013 and has been at the helm of the organization ever since. The billionaire is interested in creating jobs for masses. Before becoming the owner of the airline, he was in charge of Onyema & Co, Allen Onyema & Company, and other business outfits that belonged to him.
Having been born in born in 1964 in Benin, he attended primary schools in Wari and Benin. He then went to St. Anthony's Secondary school, Azia, Urhobo College, Effurun, and Government College, Ugheli. Later, he attended the University of Ibadan, where he studied law and graduated in 1987. Thereafter, he went to the Nigerian Law School and was called to Bar in 1989.
After achieving academic success, he was asked to wok under his mother and uncle at Shell, but he chose differently. He was more interested in working on his own, which saw him venture on his own.
Allen Onyema wife
The CEO met his wife, Alice Ejembi, in Abuja. He took her home before his mother died in 1991. By 1993, the two got married and were blessed with four children – a girl and 3 boys. This is the current Allen Onyema family.
Career successes
Allen Onyema's success story is very interesting and an example for all anyone who wants to succeed in the Nigerian business world. This man is a real embodiment of integrity. Let's learn more about him and his business:
The appearance of the company Air Peace Airlines in the aviation market has provided the opportunity for many unemployed people to find a job.
There are various rumors about Onyema: from more or less plausible to frankly absurd. In actual fact, he is a very humane person, trying to do everything possible to provide comfort and safety to people. He is very persistent and reserved.
Looking at the pages of his biography, we see that success had accompanied the businessman since 1992. He also has a lot of experience in real estate.
It is known that he has properties in Lagos and a number of other regions of Nigeria.
This was before he participated in Nonviolence Conflict Management. Thanks to this effort, Niger Delta has become much calmer.
FEHN, owned by Allen, is the only organization in Africa that conducts Transformational Training for violent people.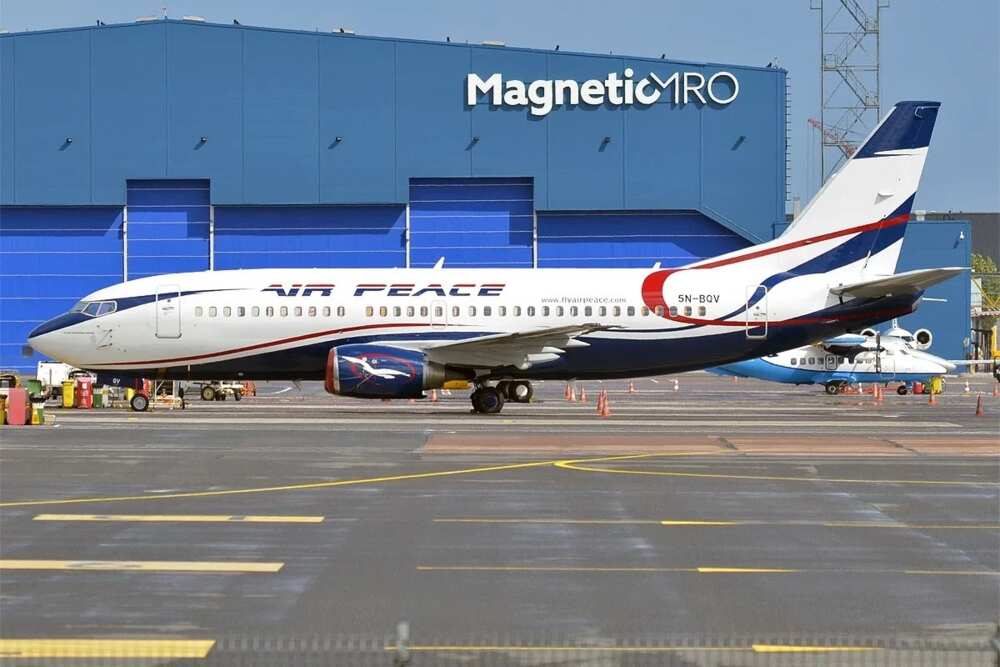 Before he made it in business, he struggled to make ends meet in Lagos. After a while, he met the late Chief Vincent Amobi Nwizugbo, who offered him a job at his chamber. They came to an agreement that he will be placed on a salary after some probational months.
Onyema worked hard until he won his first case. The win was even more exciting since the case was a difficult one, and everyone thought that it would be impossible to win. Allen seized the opportunity and came out victorious. His success earned him N500 monthly salary. Afterward, in 1992, he was made the head of the Chamber.
He later ventured into other businesses. He got into real estate business after he was introduced to it by a friend. Later, he resigned from Nwizigbo & Company and formed his own law firm, Allen Onyema & Company. He chose to focus on growing his businesses, which explains why he created an importation outfit called Continental Business Links Ltd.
Peacekeeping activities
Onyema is known for his effective actions in Obubra. For about a year, he maintained a peaceful atmosphere in this place, thereby preserving the lives of people. This was an unprecedented case when no one life was lost in a camp with 1500 thousand rebels.
Allen successfully conducted a program of transforming the lives of 30 thousand former militants who received amnesty. The important role of his group was confirmed at the international level, which is very important for Nigeria.
Onyema was at risk when he was in Obubra, and he could have even lost his life. The work he did was very dangerous, bur necessary.
Of course, when a person does a lot and attracts attention, there will always be people wishing to douse him in the mud. Anyone can use the Internet and write scandalous rumors on their blog.
However, despite all attempts, writers and their sponsors failed to spoil Allen's reputation. Many know about his good deeds. He did not react to intimidation and blackmail. Love him or hate him, but this man stabilized the Amnesty Program and made a huge contribution to its development. In addition to his actions in Obubra, he created first-class means for training abroad at a time when there were not enough local centers.
In the Middle East, Allen provided pension payments for trainees who passed through his program. He created a wise employment strategy. The merits of this man are huge, so it's worth praising him and not spreading dirty rumors. In many ways, the goal of these rumors was to destroy him, and the public did not realize this.
Allen was accused of getting his place in AP through Kuku. It was also said that he financed Obama.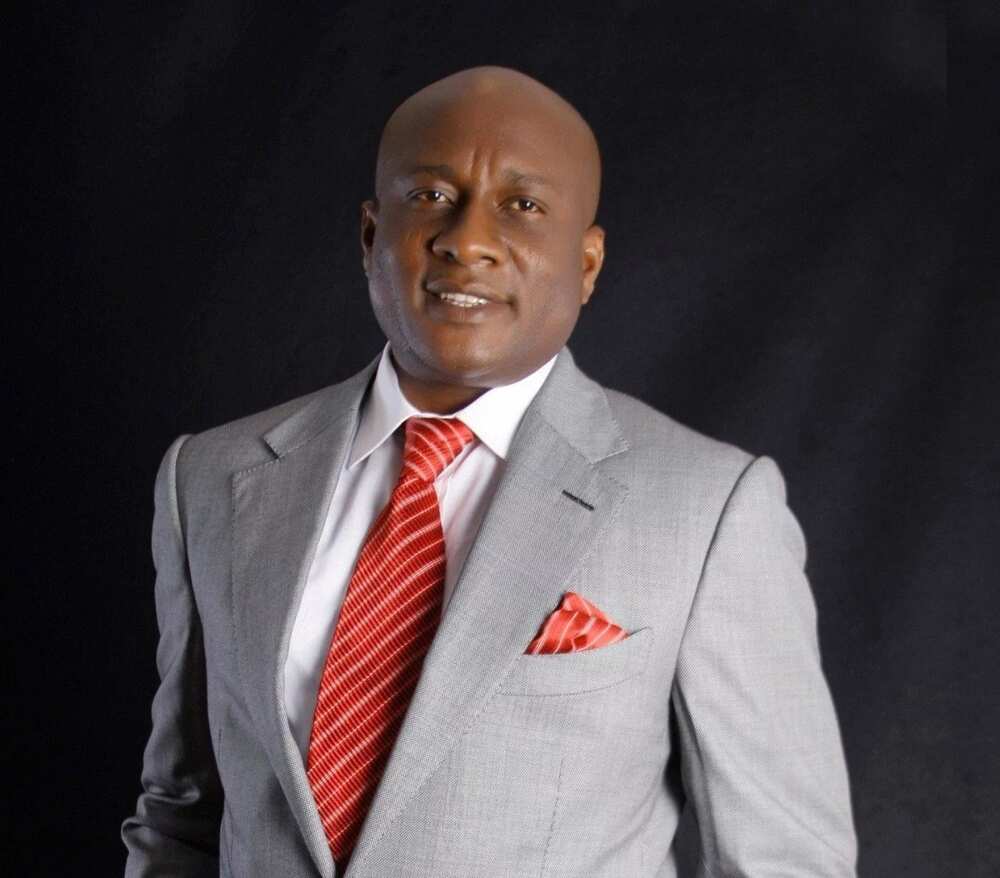 Contribution to the social development of Nigeria
It's worth mentioning that before AP, in 2004, this man began to contribute to the improvement of social values in the country. He used his project FEHN, traveled to 36 regions, and preached humanity to higher and lower classes.
In 2004-2005, the first Forever Project took place, thanks to which Allen had a lot of followers in all regions of Nigeria. He was the sole sponsor. Many Emirs, including Sultan Maccido, accepted him with respect, showing that they support his activities.
In 2005, he turned the military project towards an intellectual direction. Allen began to work with youths across the country, telling them about non-violent practices and introducing a humane philosophy. Many soldiers went abroad for training, thanks to him.
In 2006, Shell administration asked Allen to take their representatives for this project. But Onyema refused the large corporation due to the fact that they did not meet the deadline of the registration. Can you imagine? Refused such a big partner! Allen did not want to take more people than he needed because of a greed for profit. The Shell representatives were admitted to the program later.
Allen Onyema net worth
Allen is $500 million. His personal net worth may be lower than Air Peace, as he confirmed in 2018 that he bought the airplanes via loans. His businesses continue to thrive and to contribute to his overall wealth.
This is, by far, not the only example of this man's honesty and incorruptibility. There are a lot of them! We can say with full confidence that Allen Onyema is a true God's messenger. His motives may not be understood by ordinary people who are more used to living today, thinking about instant profit and not about the future. So ill-wishers should rethink their positions.