Are you a Gotv user? How do you pay for your Gotv packages and subscription? Do you still go the bank or Gotv outlet to make your payment? This post will make paying for your Gotv subscription easier henceforth. We will tell you how to pay for GoTV online in Nigeria.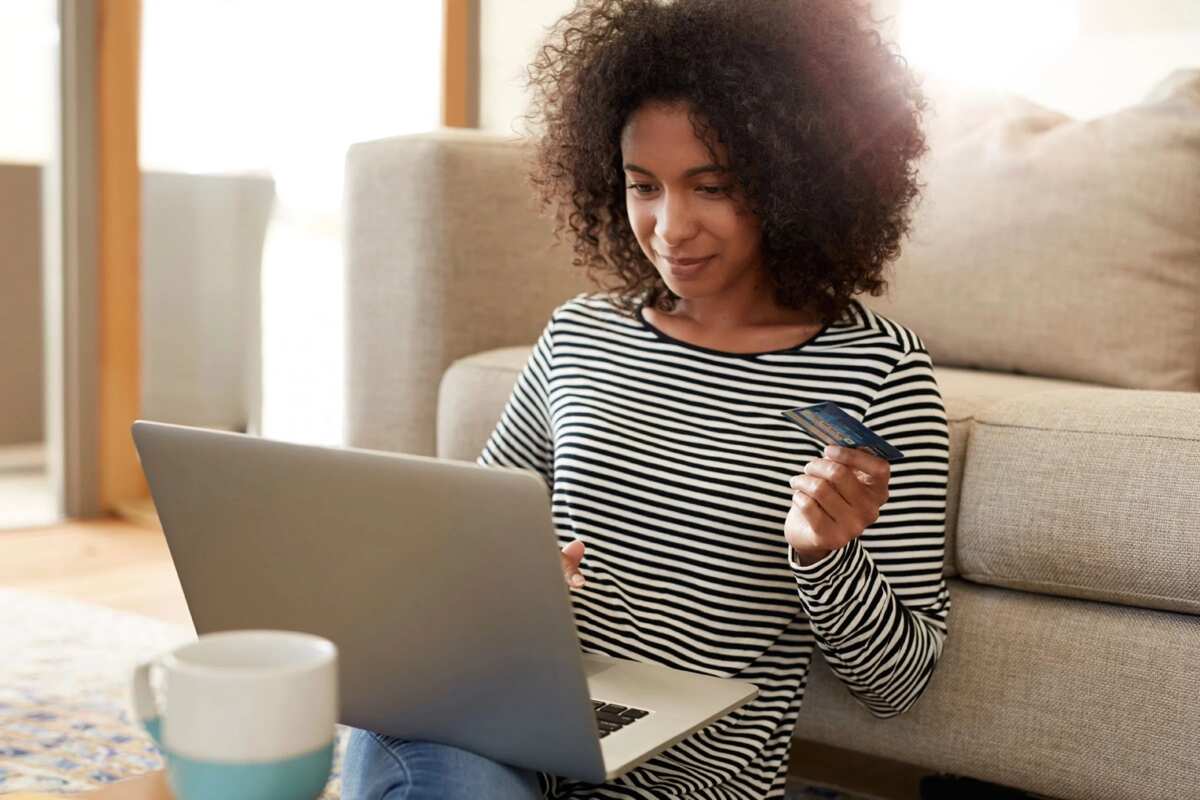 GoTV Nigeria has introduced more options for their customers to be able to renew their subscription with ease and convenience. There are now various GoTV online payment options at your disposal. With these options, you can make your payment from anywhere at any anytime.
How to make your Gotv payment using QuickTeller
With QuickTeller payment, you can now avoid the long queues at the bank or GoTV outlets. QuickTeller is the easiest and fastest way to pay for your GoTV subscription from the comfort of your house. To pay with QuickTeller, follow the steps below: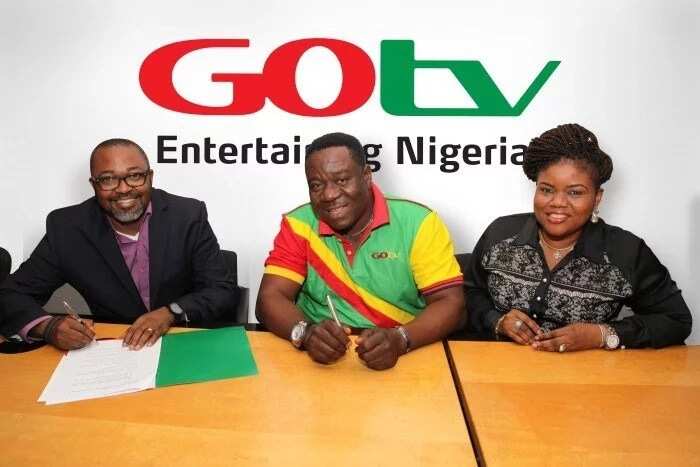 Before your start anything, switch on your decoder.
Then go to https://www.quickteller.com/gotv on your mobile or computer.
Choose the GoTV package you are paying for.
Enter the IUC number of your decoder. The IUC number is on the red sticker located at the back of your decoder.
Enter your mobile phone number and email address, and select 'Next' to proceed to GoTV subscription payment.
You will then be redirected to the secure billing page. On the billing page, choose the type of debit card you want to use to pay and then enter your card details correctly.
Check to make sure the card details are correct. Click on the 'Pay' option and wait.
If the payment is successful, in a few minutes, your GoTV subscription will be renewed and your viewing restored. You should also know that QuickTeller payment attracts a charge of 100 Naira for the transaction.
READ ALSO: How to recharge GoTV using mobile phone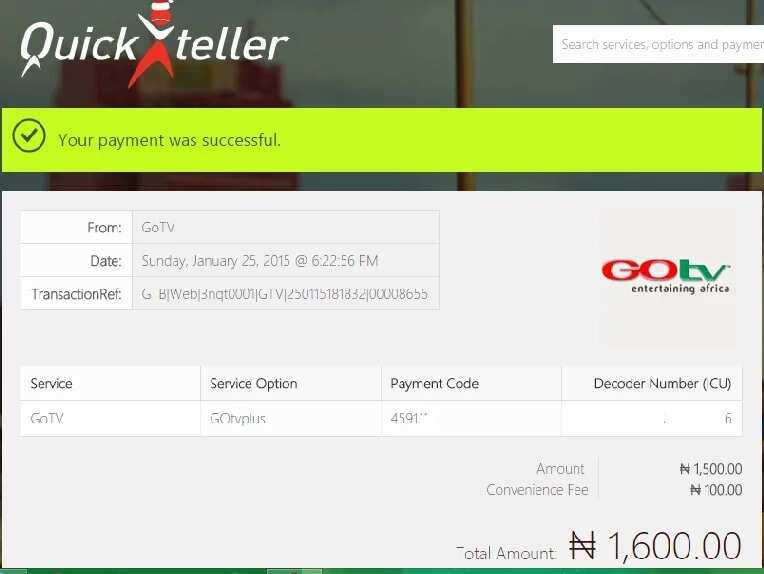 How to make GoTV payment through easy self-service on the official website
It is now easy to make your GoTV payment using GoTV Easy Self Service. This service can be used to pay for either your own subscription or for a friend's subscription. This service can also be used from outside Nigeria to pay for GoTV subscription (Note: from a list of selected countries). To pay just follow these steps:
Go to the GoTV Eazy Self Service on the official website and click on 'Pay' or copy this link http://eazy.gotvafrica.com/en/ng/pay and paste directly on your browser.
Enter the GoTV IUC number and select the country of the GoTV account you are paying for. Enter the captcha and click on 'Verify'.
Proceed to payment, enter your card details and pay.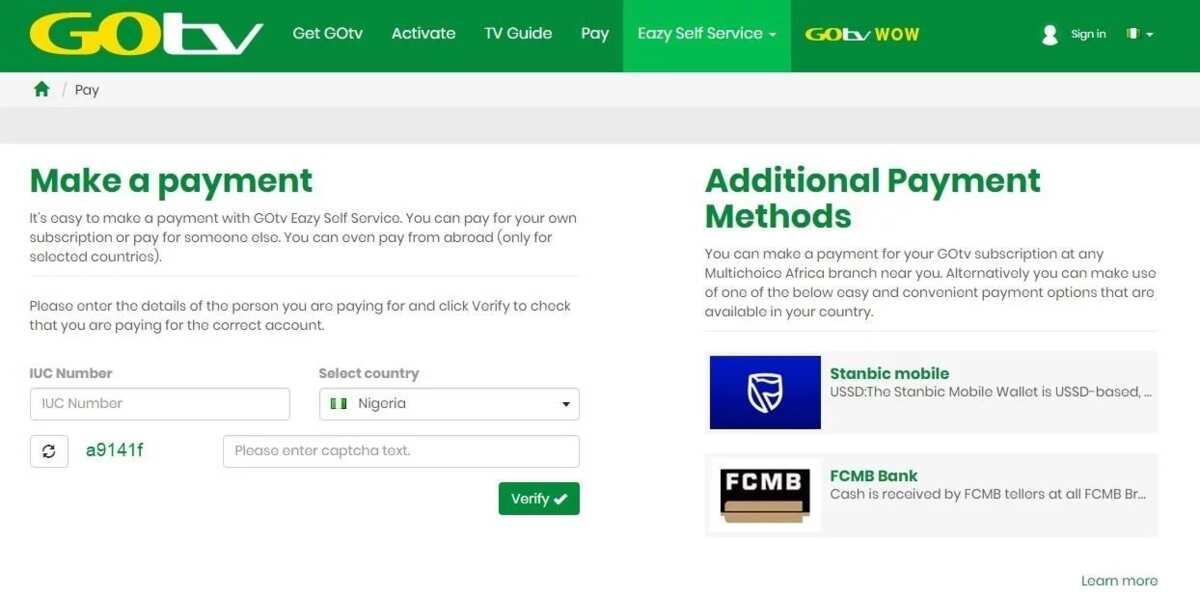 There are many other ways you can make your GoTV payment but today we have focused on just these two. In the past, most people only knew about QuickTeller when it comes to making their GoTV payment. But it is now much easier, faster and better to make your payment directly on the GoTV official website through Easy self-service.
READ ALSO: How to recharge GoTV using recharge card