Address of Punch newspaper office in Abuja
Punch newspaper is reputed to be the most widely read newspaper in Nigeria.
With its head office in Ogun state, near Nigeria's commercial capital, Lagos, the newspaper still thrives to reach virtually all nook and crannies of the country despite the short comings in infrastructure and logistics.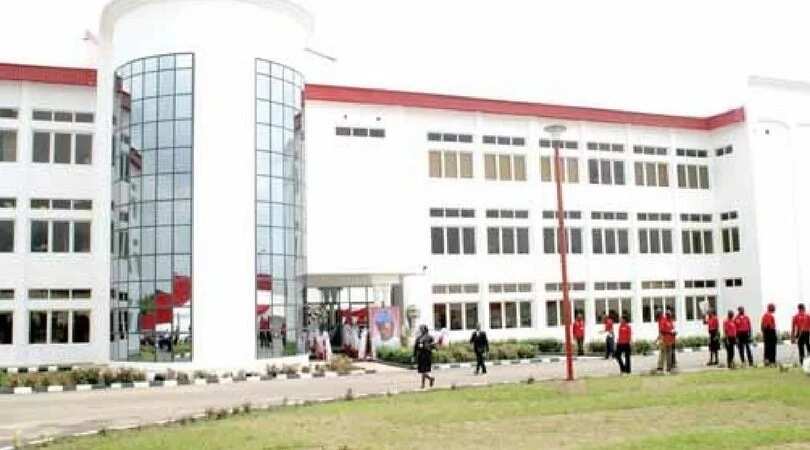 In order to be accessible to it readers and clients, the management of the media outfit embarked on an expansion drive.
One of the offices first opened in its national expansion program is that of the Federal Capital Territory (FCT), Abuja.
READ ALSO: What's the address of Heritage orphanage home Gwarimpa Abuja
Given the strategic nature of the FCT, the management of Punch was one of the first media outfits to register their presence in Abuja.
Punch newspaper has two offices in Abuja, while one is located in the heart of town., the other, which is their permanent site is on the outskirts of town.
The office in town is located at Millennium Builders' Plaza on 251 Herbert Macaulay Way in the Central Area.
The permanent office is located at Plot 743, Sani A. Mashi Crescent off Mohammed Namadi Sambo Way, Cadastral Zone C 16, adjacent Salini Nigeria Limited, Idu Industrial Layout, Abuja.
Key officers of the company that can be reached on phone are:
- Imeh Inoh on 08033116738 and 08059095102;
- Margaret Oji on 08033594912;
- Michael Kofoworola, on 08028398818 and 07033345777.
Watch Legit.ng TV interview with Nigeria's 'ambassador of peace' living on a street in Abuja:
Source: Legit.ng