Top Nigerian BouBou styles in 2017
BouBou styles perfectly combine modern and traditional trends. In this outfit, a woman looks mature and very feminine. The free cut provides the wearers with absolute comfort and a stylish appearance at any event or occasion. If you would like to fill up your wardrobe with something different, this is an ideal choice.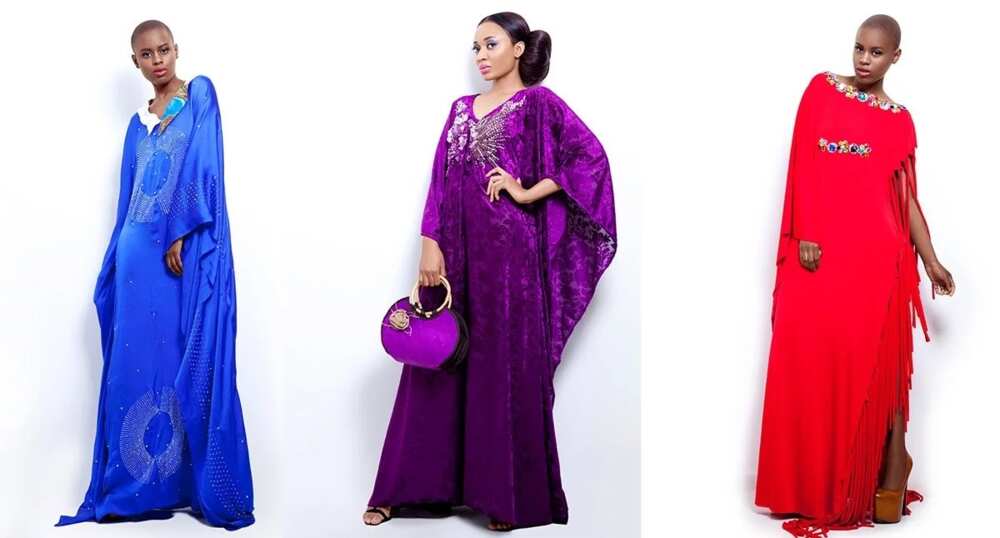 Let's list few facts about this delightful style:
Nigerian BouBou styles are more common on married women. However, it does not matter whether you are married or not. If you like the gown, just buy and wear it
The style is suitable for women of any size as it hides all shortcomings of your figure.
It does not matter how old you rare. This outfit can look great on a young girl just as it will look wonderful on an older woman. In any case, you will look stylish, support the national culture, and enjoy the freedom of movement.
BouBou is a "flowing" clothing with wide sleeves. Agbada, which is worn mostly by men, is also considered a variation of this style.
There are a lot of variants with beautiful prints, embroidery, and other decorative features. Each fashionista can find an option that will suit her.
The modest one-colour options can be supplemented with bright accessories. So you'll create a full-fledged, beautiful look.
The male version of BouBou called the Agbada is very popular among men.
The full male outfit consist of three elements: closely fitting pants, reaching the ankles (they are called shokoto), a long shirt with wide sleeves and the big Agbada worn on top. All three elements could be different or these same colours.. Historically such clothes were made of silk. Because of Islamic restrictions, seamstresses tend to lean more towards synthetic materials and cotton.
READ ALSO: Fitted Iro and Buba styles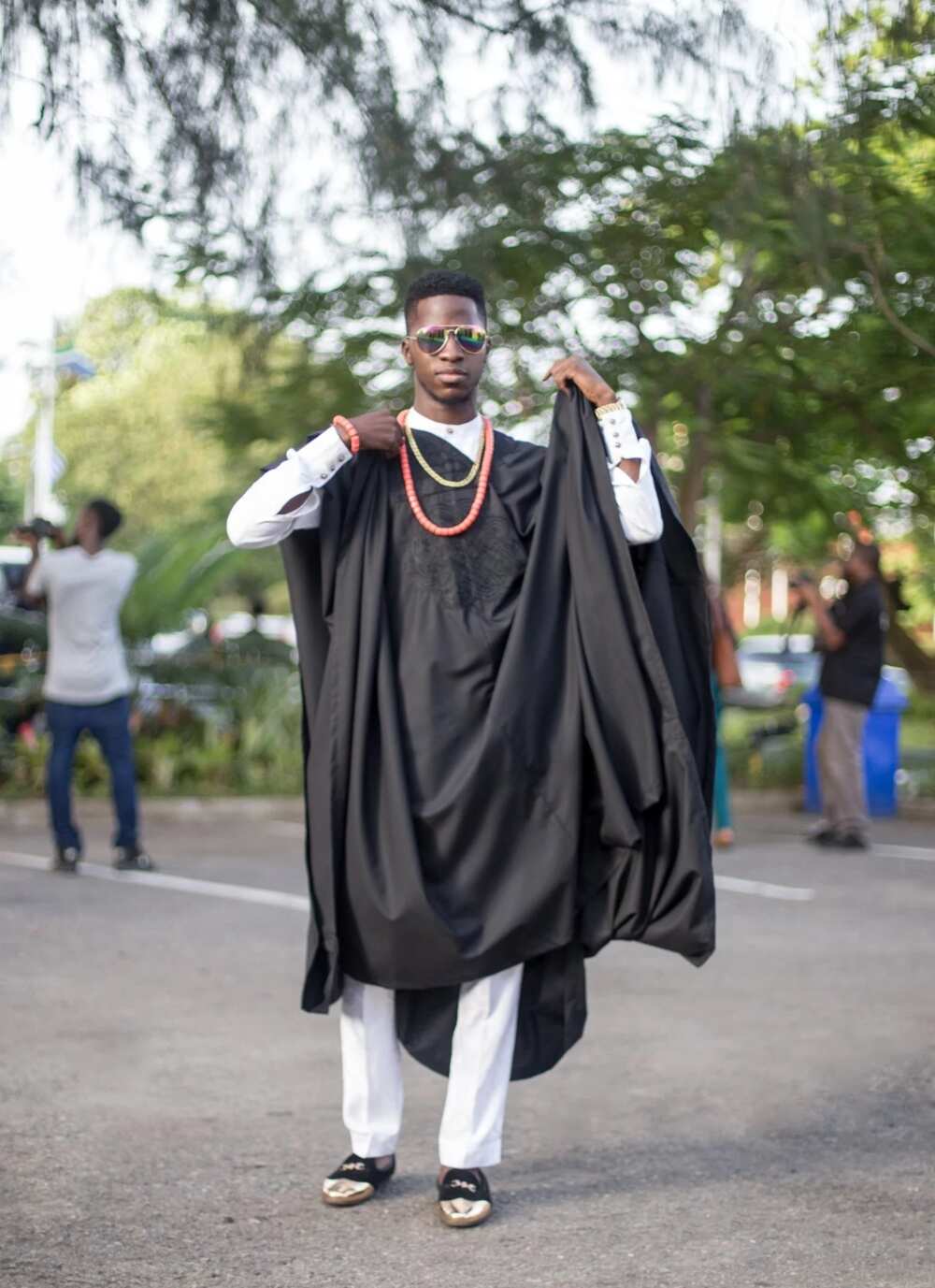 Female BouBou styles may be worn to church or maybe a family get-together. Despite the fact that it is a pretty modest look, it is still capable of turning every woman into a chic lady. You can go for super colourful ones or find one with one solid colour.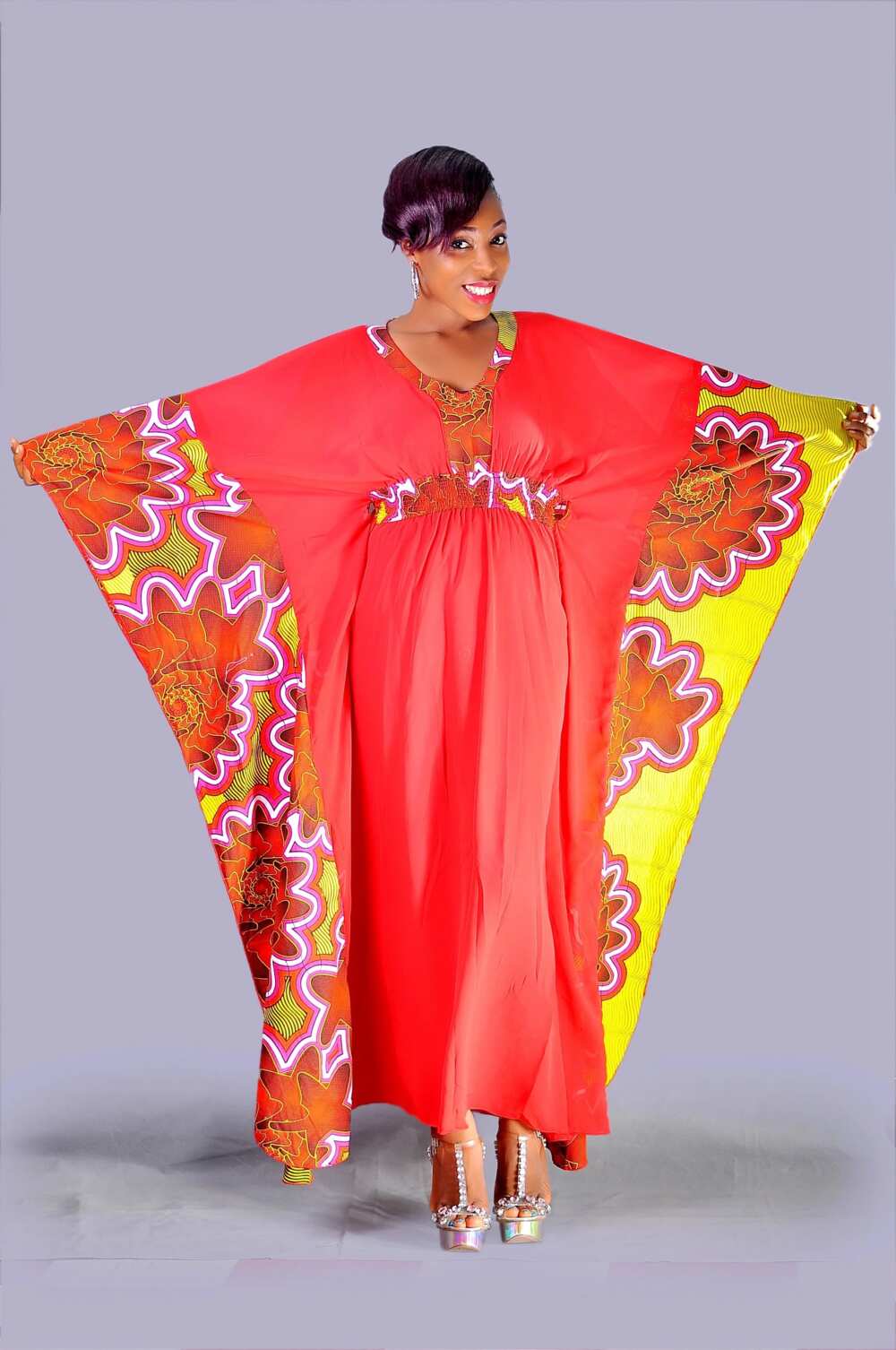 Modern BouBou styles in vogue
The company DiDi Creations Ltd. from London released an interesting fashion collection. Famous designer Tina Ndidi Ugo showed traditional outfits in a new light. They acquired modern features but retained all the elegance and sophistication that we all love. Most of the creations of this master are made by hand. Glamour, retro, vintage styles, unusual color combinations serve as inspiration in addition to African culture.
In this collection, you can see how skillfully the designer used silk, various ornaments and fabrics of Ankara. Chiffon BouBou styles are very airy. Lace BouBou styles are the embodiment of tenderness, gentleness, femininity. BouBou can be complemented with Kaftan attires. Mostly they are worn by Nigerians and Senegalese.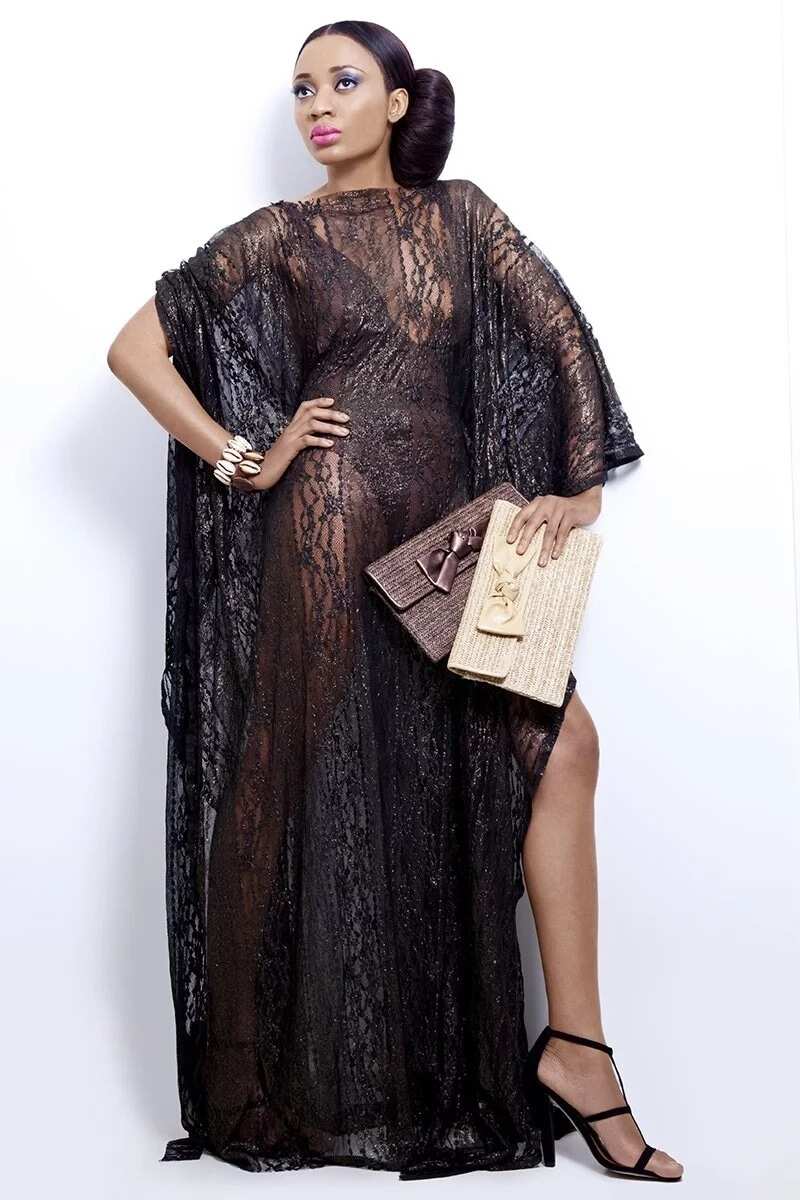 Just look at this delightful outfit. It is bold enough yet beautiful. It can even be worn to a party. The luxurious fabric will make you feel like a star This is an ideal option for women who are not shy to show the beauty of their body, but do not want to do it too clearly and vulgarly. Sometimes black looks much more exciting than all bright colors. These clothes are intended for mysterious women, who do not want to reveal too much.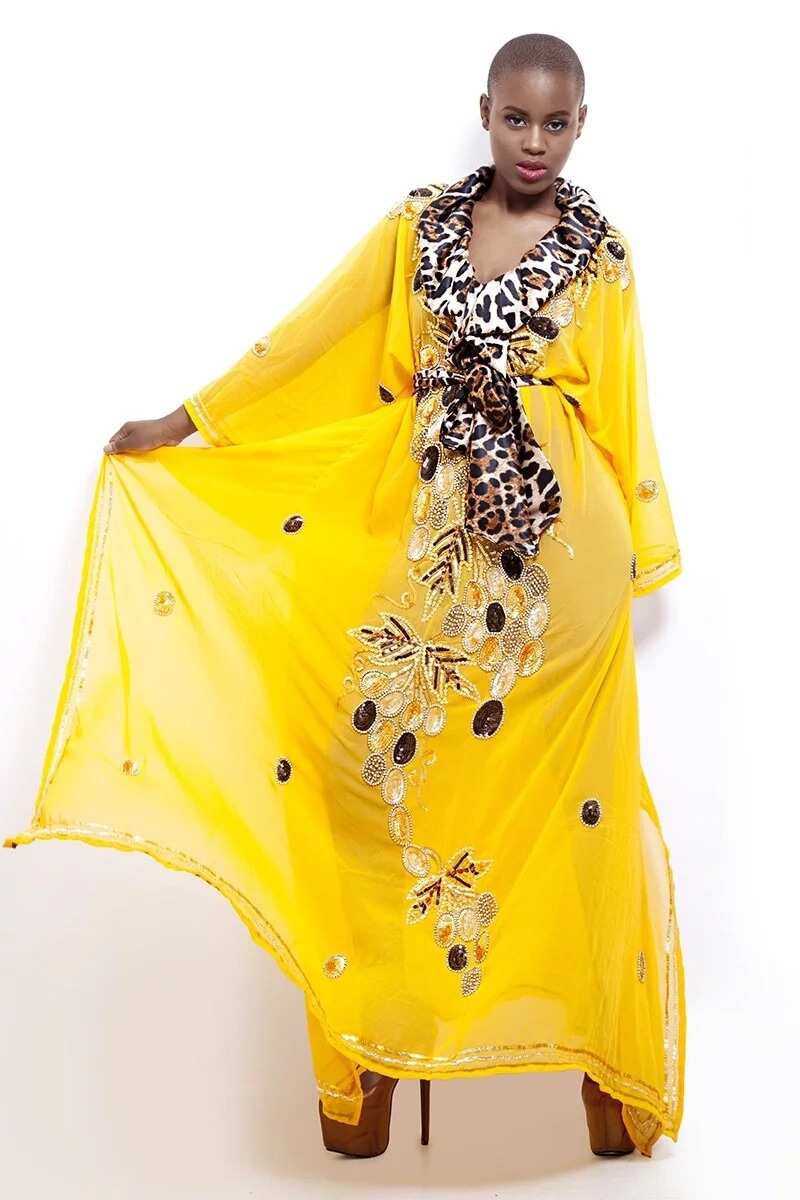 If you would like to show your bright and positive side, choose outfits of sparkly colours with beautiful patterns and designs. In this yellow attire, you will look like a sun giving warmth to others.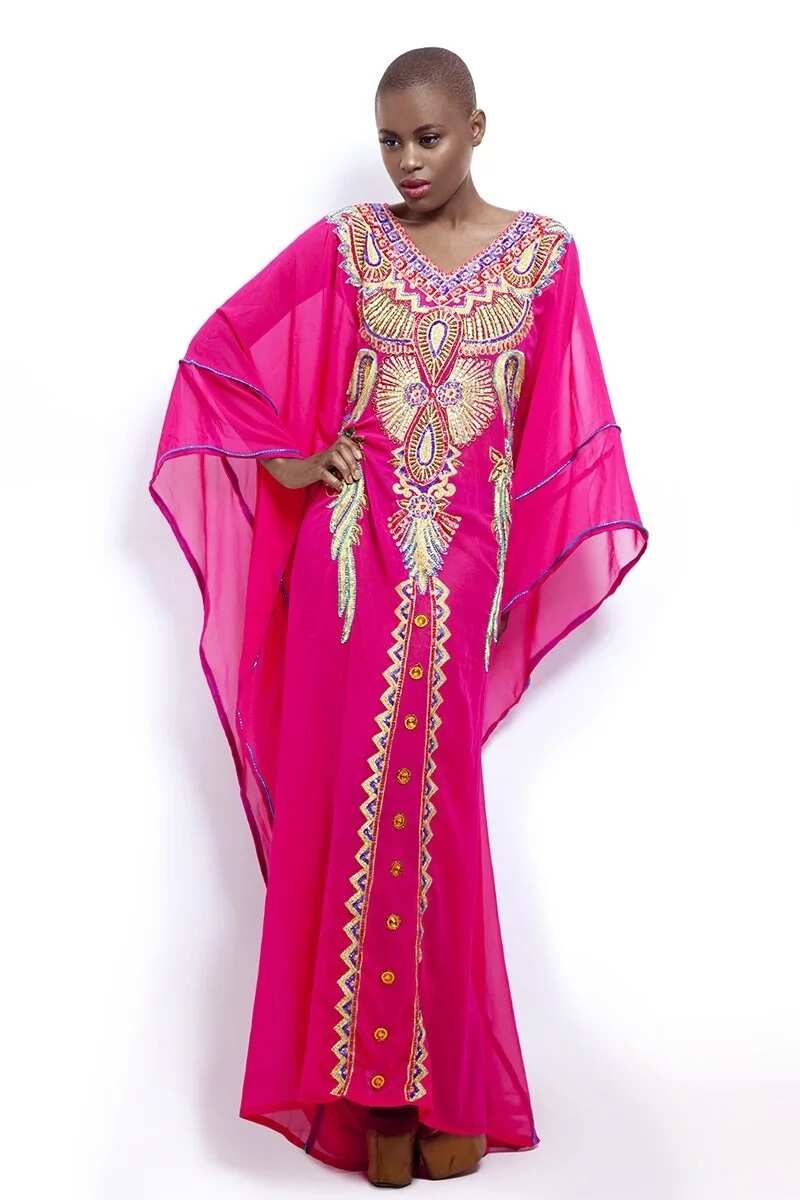 Pink - also an excellent option. This is the color of beauty and innocent, perfectly emphasizing feminine features.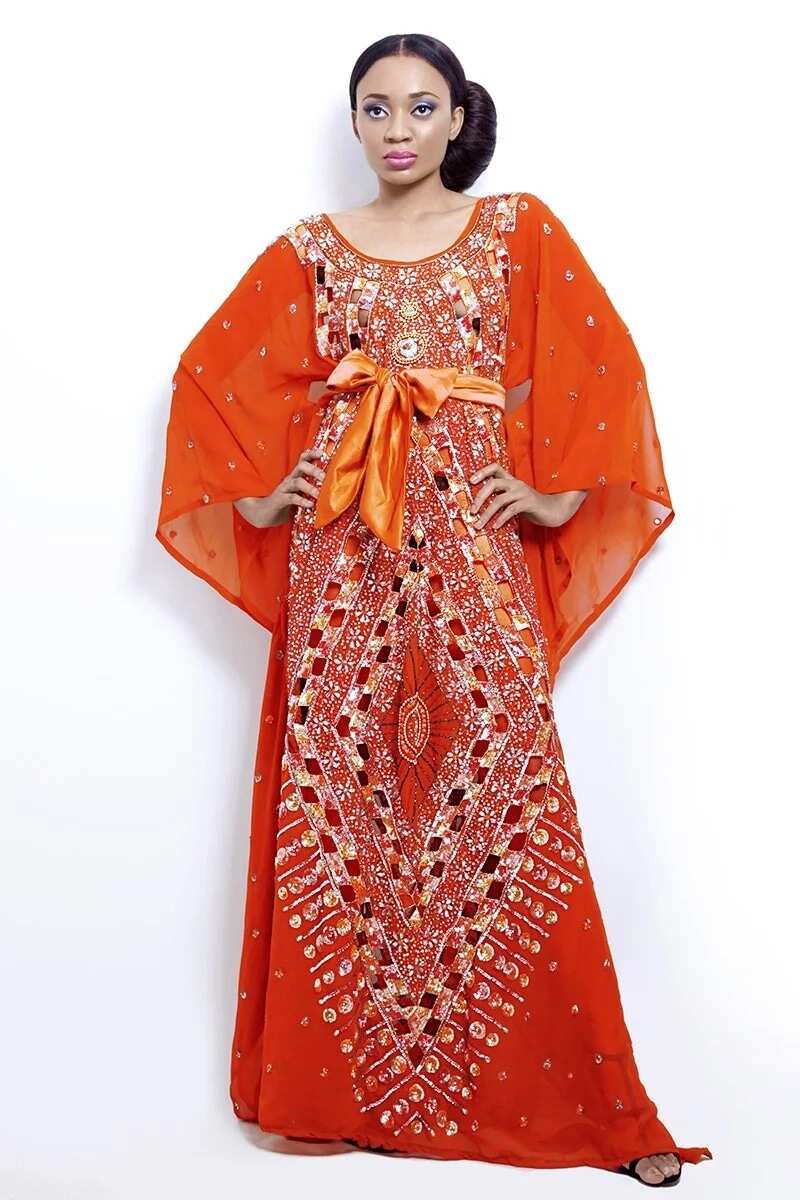 Also beautiful us this look that comes with a bow. The ornaments of this dress attract the eye and you just have to admire it.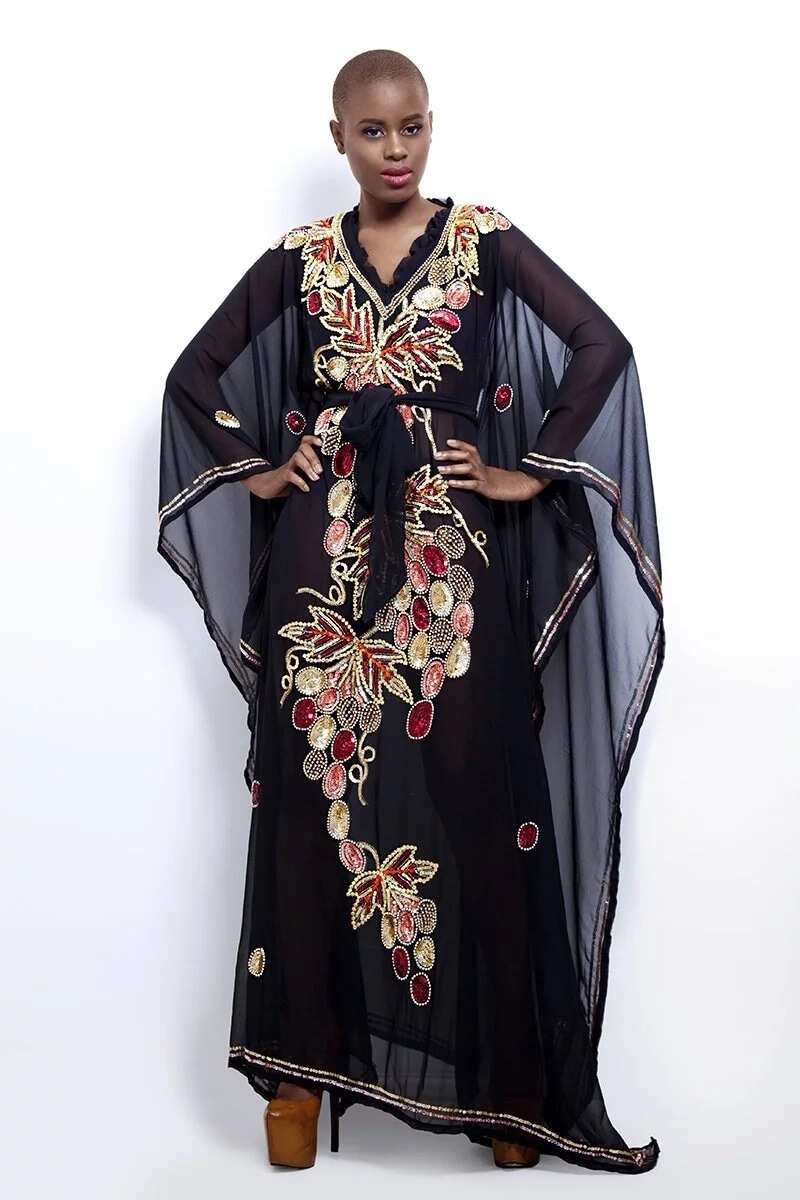 If you want to show off your curves even more in this attire that could be a little overwhelming, adding a belt will help to emphasize the waist.
It is simply impossible to ignore a gorgeous man or woman rocking a traditional African outfit. Hope you were inspired by these wonderful and stylish BouBou styles. So be fashionable, delightful, and beautiful!
READ ALSO: Best ideas for Ankara tops and jackets 2017
Source: Legit.ng