Where can I buy armhole ruler in Abuja?
Measuring an armhole is a tricky thing to get accurate because of the curved line. You have to start with the stitching line since the outer edge of different pattern curves can be different lengths for the same stitching line.
Also, the stitching line to be measured needs to eliminate the beginning and ending seam allowances, so that comparisons to the sleeve head are easier. Once you understand the armhole measurement, measure the sleeve head to see what ease is drafted in.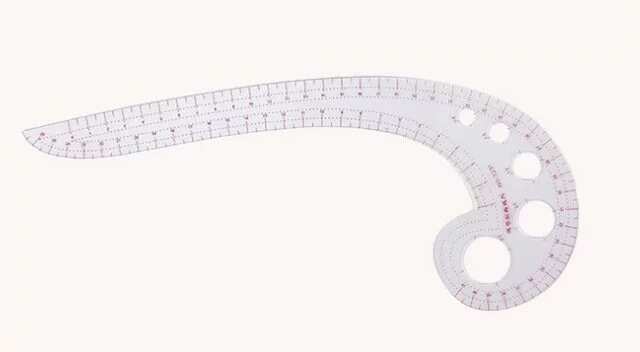 If you have a woven pattern and want the fabric to be a knit, you will want less ease (approximately 1/2 inch for a knit sleeve head or less) or if you want a jacket made in leather you will definitely not want a lot of ease in the sleeve head.
The French curve is one of the rulers that are constantly used in pattern making, especially when drawing armholes, necklines and sleeves. It is also an instrument that may be confusing for beginners, because they are not skilled at adapting the curves of the ruler to the drawing on the paper.
READ ALSO: Which swimming pool is lively in Abuja during the week?
There are several models of french curves, but the pattern making types always have a more curved end.
You can get arm hole ruler at art and craft shops in Abuja. Below are some of the shops:
1. AB ART WORLD
Address: Shop E9 Emab Shopping Plaza, Plot 51 Aminu Kano Cresent Wuse Abuja.
Tel: 08023000104
2. COLOURS IN AFRICA
Address: 5B, Otis Carpet Plaza,142 Adetokunbo Ademola, Wuse II Abuja Nigeria.
Tel: 08073673831, 08035447879
3. NATIONAL COUNCIL FOR ART AND CULTURE (NCAC)
Address: Plot 1370, Ukpo Close, Off Oro Ago Crescent, Off Muhammed Buhari Way Garki Abuja.
Tel: 09-2342360
4. NIKE ART VILLAGE
Address: Kilometer 7.5, Abuja International Airport Road, Piwoyi Village Abuja Nigeria.
Tel: 08023131067
5. THOUGHT PYRAMID ART GALLERY
Address: 62, Parakou Cresent, Wuse 2, Abuja Nigeria
Tel : 08033322885, 08094449991
7. AFATEK & COMPANY
Address: Shop C19, Area 7 Shopping Complex, Garki Abuja.
Tel: 08033290828
8. AHMED TRADING & CRAFT
Address: Shop 6A, Sheraton Abuja Hotel, Ladi Kwali Street,Zone 4 Wuse Abuja.
Tel: 08035780707
Watch Legit.ng TV documentary of the popular lady mechanics of Abuja:
Source: Legit.ng