How to make meat pie pastry?
African meat pie is slightly flaky, crispy, and extremely delicious. This kind of meat pie is very light and tasty. Plus, it does not take too long to make. It's not a surprise that Nigerians love this special meat pie. These pies can be served tasty snacks for everybody and a yummy appetizer for any meetings. You can make a big pie for the whole family or a lot of little pies for kids to take to school. The making of pastry is one of the most important parts of the cooking process. So, how to make meat pie pastry? It is easy! It is actually fun to make too, so bring your kids or friends over to join the pie making activity!

This meat pie has a lot in common with British pastry. Some people even think it originates from the United Kingdom. Over the years, Nigerians have been looking for and coming up with some new ways of making African meat pies. Using a couple ingredients, you can make delicious meat pies within a few minutes. New recipes are invented to suit everyone's taste, so take a look at one of the possible recipe!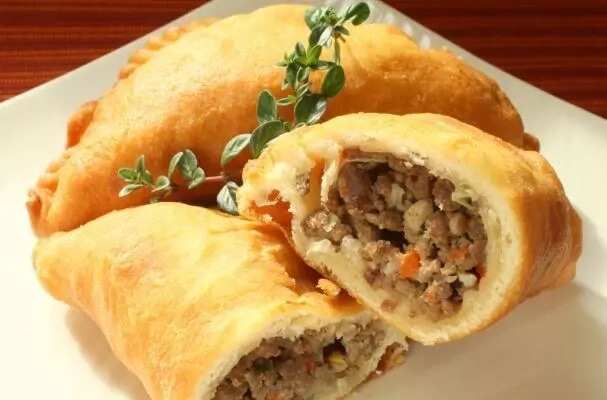 Ingredients for soft meat pie dough
All-purpose flour - 4 cups
Margarine (140g) - 10 Tbsp
Butter (140g) - 10 tbsp
Baking powder - 1 Tsp
Nutmeg - 1/2 Tsp
Water - 4 to 5 Tablespoons
NOTE: In Nigeria, people prefer to use only margarine due to its soft texture. It is better not to use butter for the meat pie dough because butter is too hard. Therefore, it will not give you crumby texture after mixing it with dough. In addition, butter is quite heavy and it makes the dough very greasy.
READ ALSO: How to cook Igbo vegetable soup?
Delicious meat pie dough recipe
Let's look at one of the most popular meat pie recipes and find out how fast you can do the dough for yje pie. To suit your taste, you may also wish to add some spices or salt to the dough.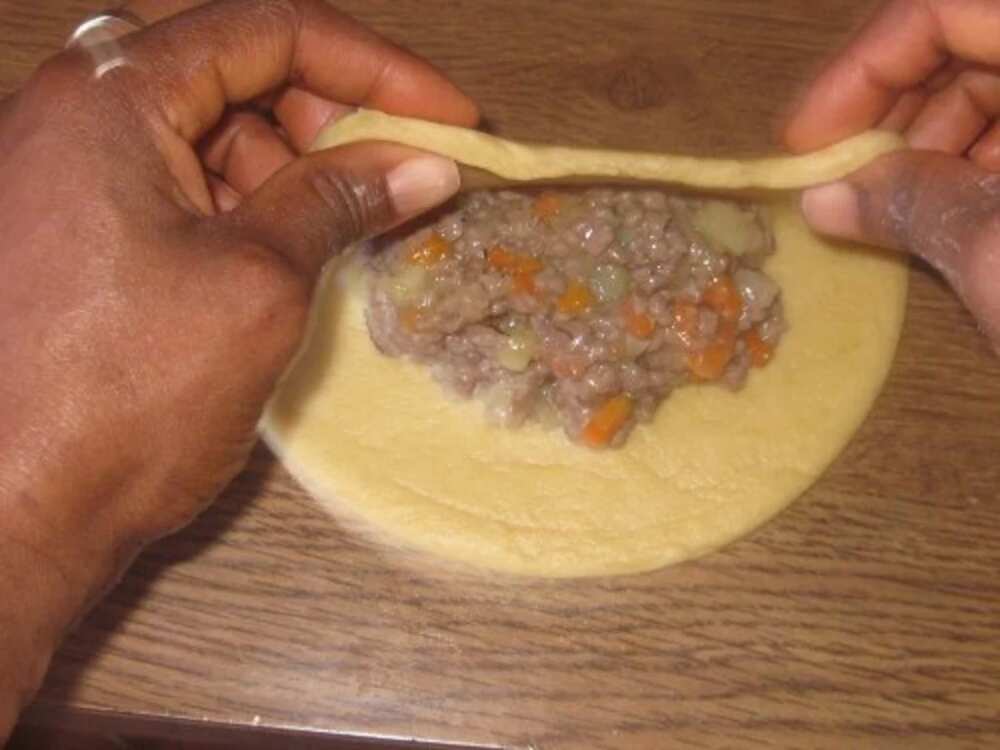 First of all take the flour, baking powder, and nutmeg. Put the three ingredients in a bowl and mix them together well.
After that, add margarine or butter. You can also use only margarine without butter. Mix it with flour until you get a very crumble texture. Before you start to mix in the margarine keep it in a fridge for a while. Cut it in chunks as you add it to the flour and mix it in thoroughly. For cutting, you may use a food processor, a cutter for butter or fork and two knives. You should get small, pea-sized chunks at the end. It should look like bread crumbs.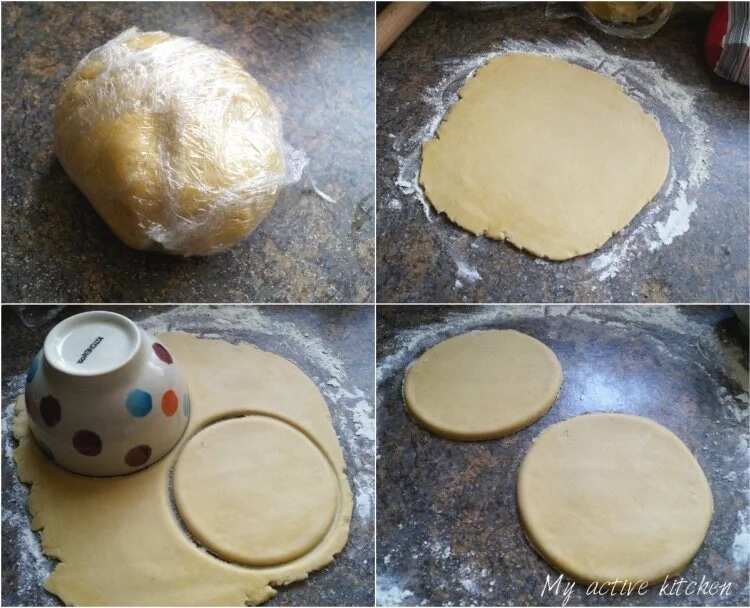 Next slowly begin to add cold water and start to form stiff dough. When it is ready take the dough to the tabletop and knead for 1 minute. Try not to overwork the dough and be very gentle when working with it. After you are done place the dough back in the bowl. Take a plastic wrap and cover the dough, place in the fridge to rest for about 30 minutes.
The last step is to roll out the dough. Now you need to cut out circles of your desired size. Now your meat pie pastry is ready to be stuffed with delicious filling.
NOTE: If you need to use the dough later or you have some of it left, you can put it in a refrigerator. Freeze it in a freezer bag and when you are ready to use it just get it defrosted.
Now you know how to make meat pie pastry. Please remember that the best dough for meat pie pastry should be very moist and delicious. As you can see, it is not hard at all to make meat pie pastry and it takes only 30 minutes or so to prepare it. If you don't need a lot of dough, then it would take only 15 minutes for your dough to be ready. So take your time and prepare the best, delicious dough for meat pie pastry.
READ ALSO: How to cook vegetable soup with ugu and waterleaf?
Source: Legit.ng