Mercy Johnson husband: Is she happily married?
For many show business stars, family happiness is an unattainable luxury. They just cannot find time for their loved ones. As a result, there are a lot of problems and misunderstandings. But all this definitely does not concern Mercy Johnson. This woman has managed to make a good career as an actress and give birth to three beautiful children from her beloved husband. There are even reports that she might be expecting her fourth chils. In this article, we will talk about whether Mercy Johnson husband is truly her heart desire and if all is well with the family.
Let's list some interesting facts about Mercy Johnson and family of this charming actress:
Mercy Johnson husband name is Prince Odianosen Okojie.
They met during a flight from France. They were both in business class. As they discussed, the man asked for Mercy's phone number, but she refused.
However, he did manage to get what he wanted and this is how their communication began. It was love at first sight.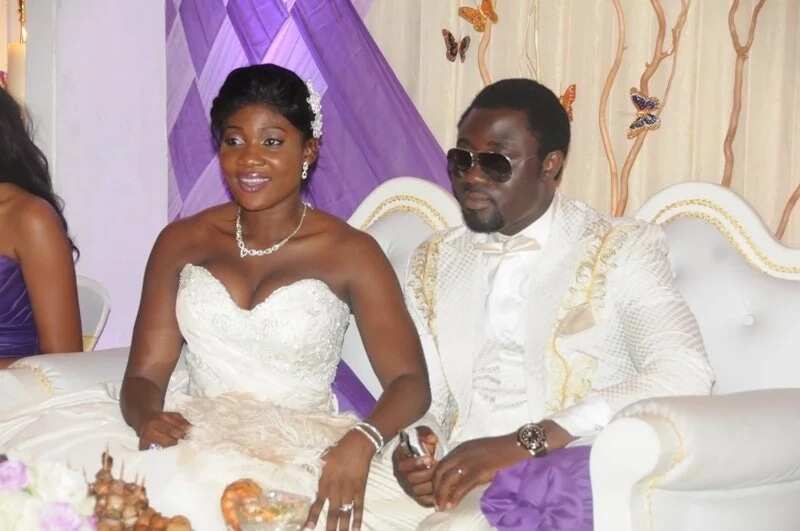 Mercy Johnson marriage took place in August 2011. Before that, the lovers had known each other for 3 years.
In 2012, Mercy gave birth to first child. In 2014 and 2015 she gave birth to the other two.
READ ALSO: Mercy Johnson takes her first daughter, Purity, on set of a new movie (photo)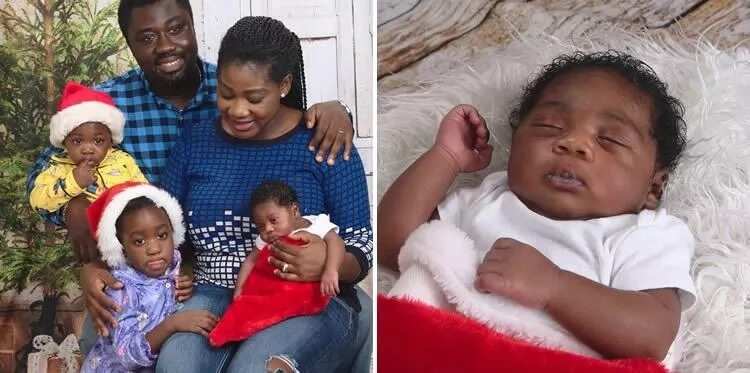 About Mercy Johnson family happiness
Many fans are interested in how there can be a passion between people after several years of marriage and the birth of 3 children. Mercy said that she buys funny cards and puts them in her husband's pockets. She also dresses nicely when he is near and rekindles his passion. Thanks to these little things, her marriage is not boring.
Mercy Johnson and husband come up with various interesting games because they are not only lovers but also best friends and they like to spend time together. There is a complete mutual understanding between them. The spouses always support each other. They go to quiet secluded places and attend family events together.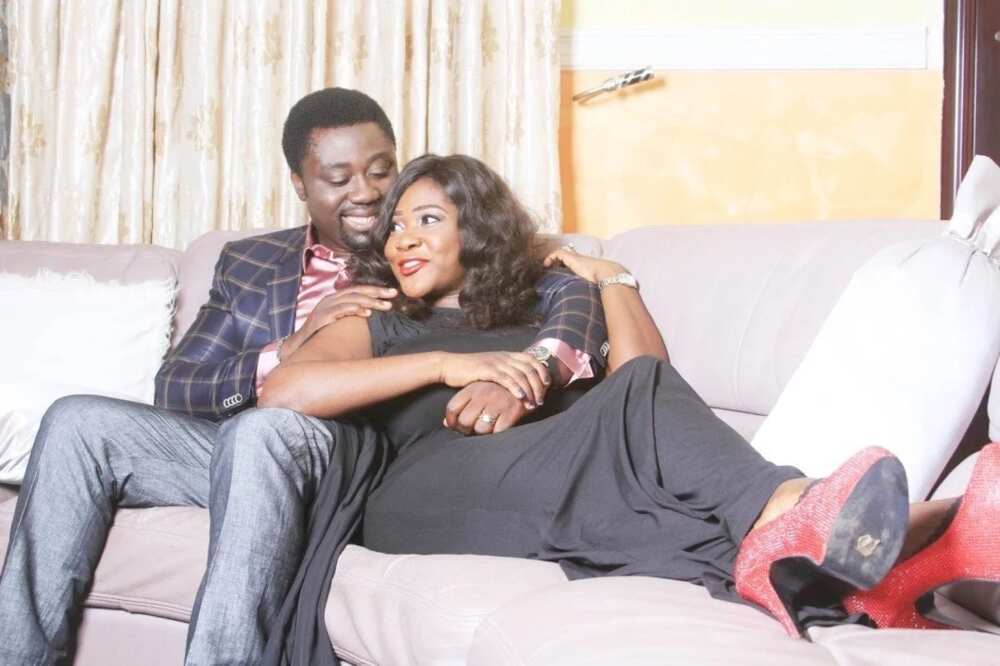 Family is the most important thing because, in show business, the preferences of the public will always change Today they love you, and tomorrow they no longer care. Children and husband always stay close and give warmth. Mercy is a wonderful mother and wife, ready to do anything to make her loved ones happy.
With the birth of the children, the love in this family has only gotten stronger. When the couple decided to name the daughter Purity, Okojie said that this is because his wife is very kind, unblemished, and wonderful. Such a beautiful name is the consequence of the character traits of the girl's mother.
Mercy is not afraid to tell her husband anything that she might be ashamed to discuss with other people. For example, somehow she went to an event in a dress that had a big rip. Journalists tried very hard to take photos. It was unpleasant for her to tell her husband about this because she thought he would condemn her. But that did not happen. Okojie comforted his wife and shared her emotions. It's what real friends do. There will always be difficult situations. When one of them needs support, the second one comes to the rescue.
Are there some disputes?
The only thing that sometimes upsets Mercy is the excessive truthfulness and straightforwardness of her husband. He always speaks the truth, no matter how unpleasant it is. However, it is better to have an honest man next to you than a deceitful flatterer.
In the event of misunderstandings and disputes, they always come to a consensus. There is no need to involve any third party. This is a fairly self-sufficient union.
Mercy Johnson's husband makes very funny excuses. When they quarrel he jokes and does something that makes Mercy laugh. So a positive mood never leaves this marriage.
There is no place for deceit and secrets. The marriage has taught the actress patience. Her whole life has changed for the better. She always dreamed of having such a family and a reliable man. Her attitude towards children has changed, and even her love for the whole world has increased.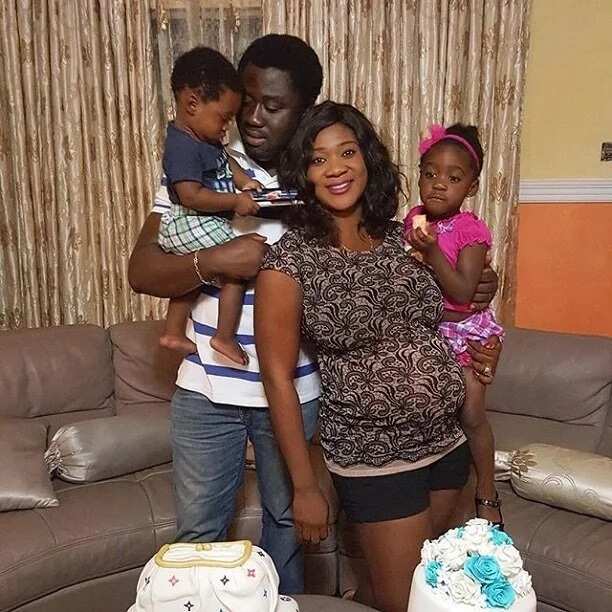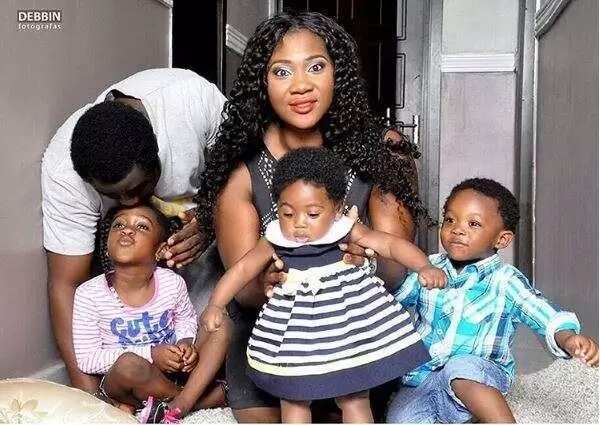 Despite the fact that each of the spouses has a large room in their spacious house, they have not spent a single night apart, as they like to fall asleep in each other's arms. Sometimes the husband jokes with Mercy and tells her to go to her room. She replies that this is their room and they don't have individual rooms.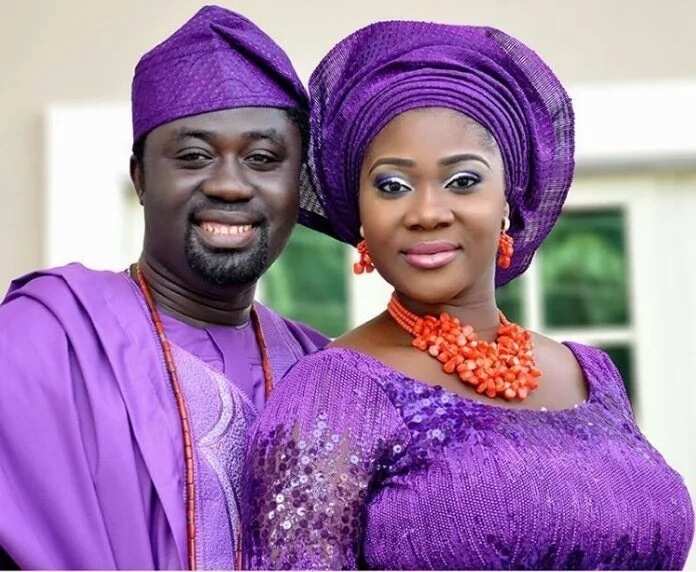 Mercy and her husband thank God for allowing them to meet. When such people meet, it is difficult to explain what exactly makes their union so impeccable. Most likely this is mutual understanding and magic called love. Let's wish this charming actress further happiness in family life and many years of joy!
READ ALSO: Mercy Johnson children
Source: Legit.ng