Current market prices for snail and where to get them in Abuja
Snail farming in Nigeria is one fast growing business and it is slowly gaining more recognition in the livestock sector of the agricultural industry compared to a few years back.
So much recognition that many who are into snail farming in Nigeria are not exactly willing to let the others know about the farming methodology. Snail which is largely consumed in the South-South, South-East and the South-West can be described as one of the most expensive meat you can find in the market.
Although they are mostly commonly seen during the raining season, they are available all through the seasons. The prices of snail ranges from one market place to another and are likely to be more expensive during the dry seasons.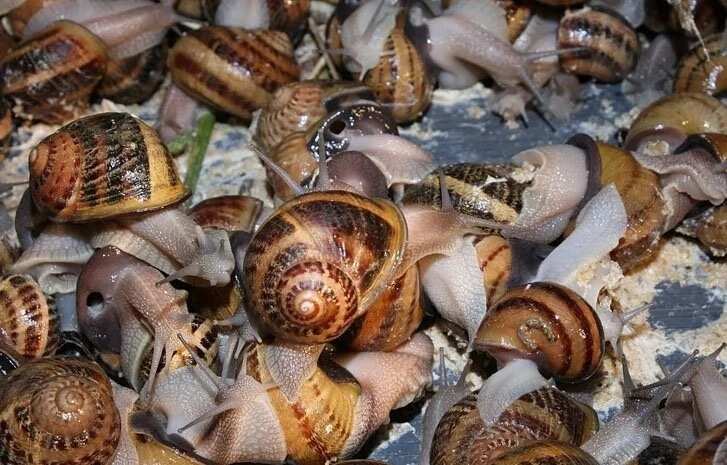 READ ALSO: How much is transport fare from Abuja to Kaduna?
In places like Dutse market in Duste Alhaji, one can get a 2.5 pounds (approximately 1.13 kiograms) of small snails (Achatina-Achatina) for N1,500 and 4 of the big ones (Achatina-Marginata) goes for N2,000. It is advisable to go on Monday mornings as they are usually washed clean making it easy for one to purchase and prepare.
Snails which is known as Igbin in Yoruba, Eju in Igbo and Katantanwa in Hausa are available in various markets such as Wuse market, Utako market and Garki market.
The prices are similar but one is likely to get snails at a fair price in the local markets such as Dutse market as earlier mentioned and Zuba international fruit market which is located along Abuja-Kaduna expressway inn Gwagwalada Area Council.
Places such as eateries, restaurants and hotels, the prices of the snail are quite expensive. It usually ranges from N2,500 to N7,000. Although there are some eateries such as Drumstix where you can get a portion of snail for N800.
Snails farming is also a very lucrative business to venture in. Due to its high yield capacity, the Achatina-Marginata and the Achatina-Achatina are very desirable for snail farming and commercialization being that the Achatina-Achatina lays 300 to 500 eggs at a stretch (they lay eggs three times a year).
So, imagine starting your farming with perhaps 1,000 snails, you are likely to make over a million naira by the end of the year. Something to think about!
Watch Legit.ng TV recent market survey in Lagos below:
Source: Legit.ng