Ankara and lace combination styles 2017
Ankara styles are quite beautiful on their own, with the huge variety of colors and patterns. However, many women are willing to make their look even more interesting by adding something new or mixing various designs. In this case, we are talking about the combination of ankara and lace styles. Continue reading to find some interesting ways of combining ankara and lace.
Ankara and lace combination styles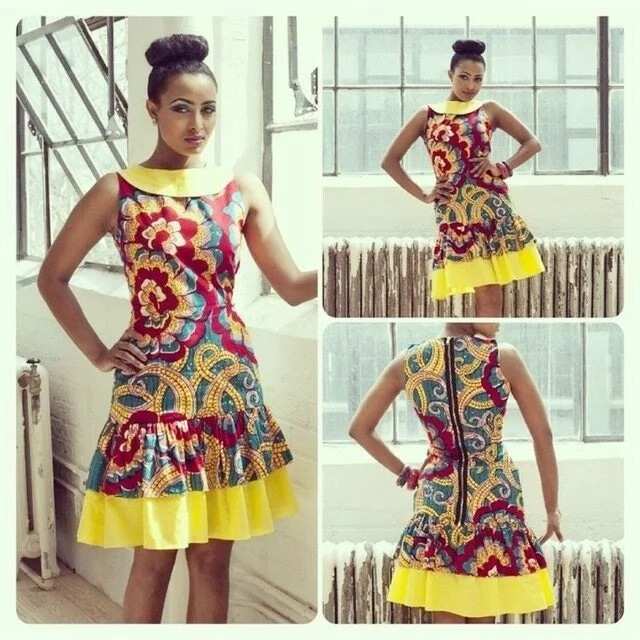 As we all know, ankara is one of the most popular styles in Nigerian fashion. This makes sense since the fabric is always bright and colorful. Each outfit is unique and usually quite eye-catching. However, there is a way to make the outfit even more interesting by creating a combination of ankara and lace styles.
But why lace? The reason is that this material is classic and very elegant. It is perfect for "light" outfits like dresses and blouses. It makes the outfit more charming and trendy. Now, the question is; what look you can create by mixing the ankara and lace styles?
Ankara dress with lace elements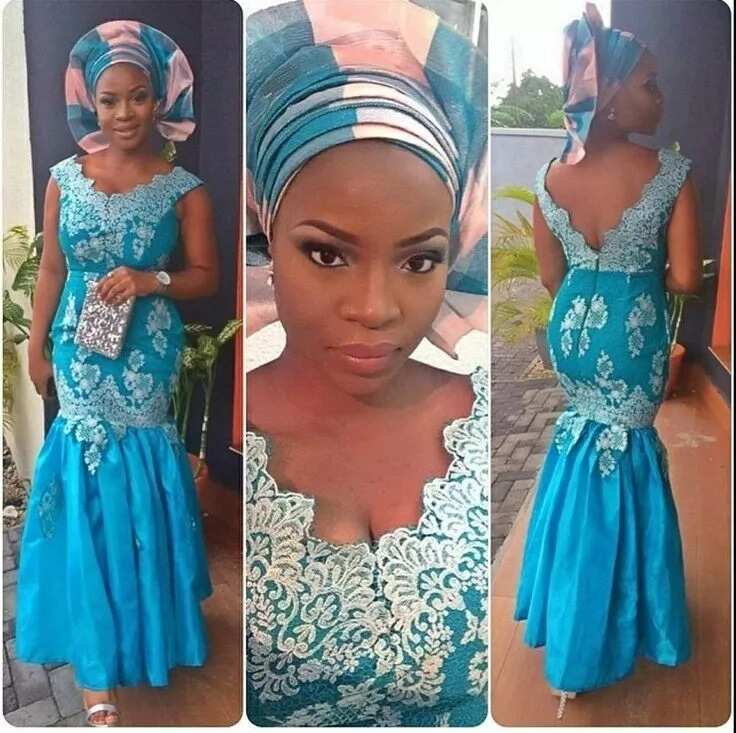 The first and most common option. The lace is usually used to make bottom of skirts, collars, sleeve or various parts of the dress (like adding some lace in the torso area). It adds an interesting touch to the ankara patterns. Ankara is usually more predominant in these outfits. Some examples for you:
1. Look at those beautiful colors! And can you see the lace? It is used to make the bottom of that flawless skirt!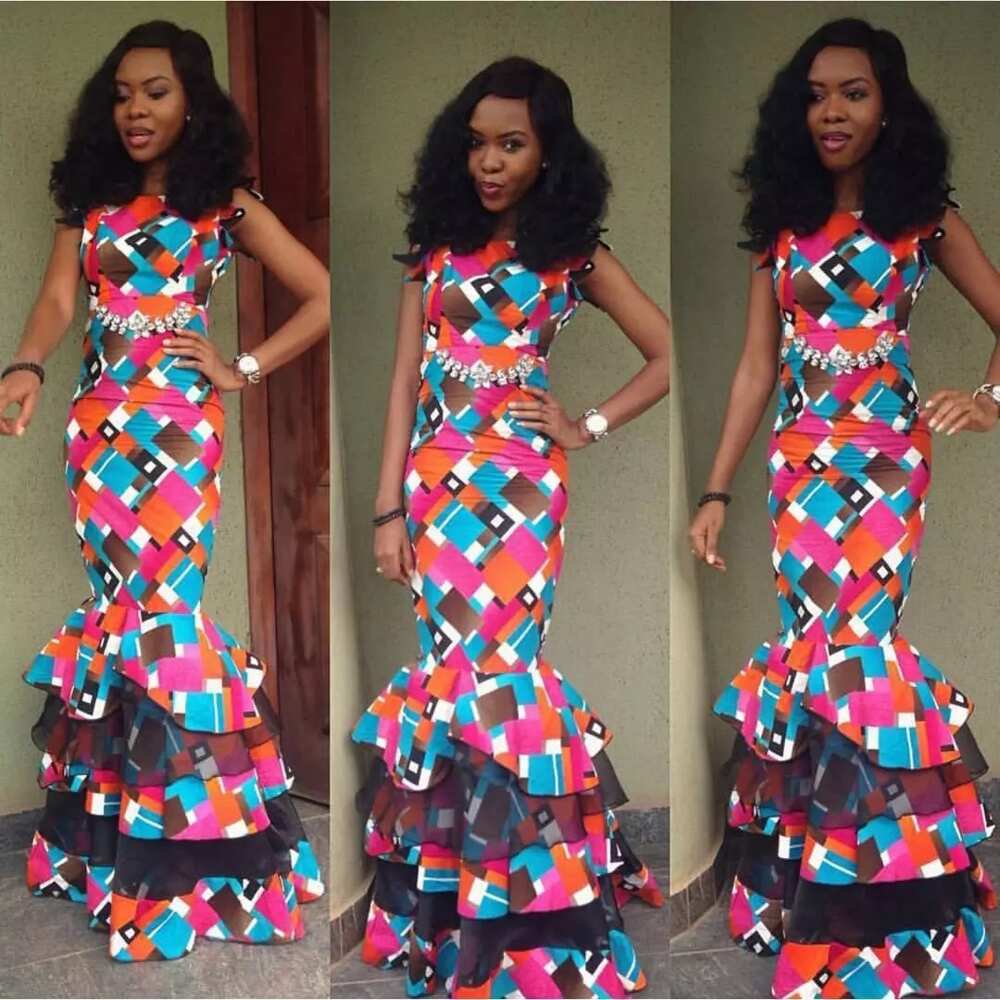 2. We've told you that lace is used to decorate various parts of the dress. For the version that you see below, the designer added some interesting touches to the waist, skirt and arms. Have you seen a similar design before? We haven't!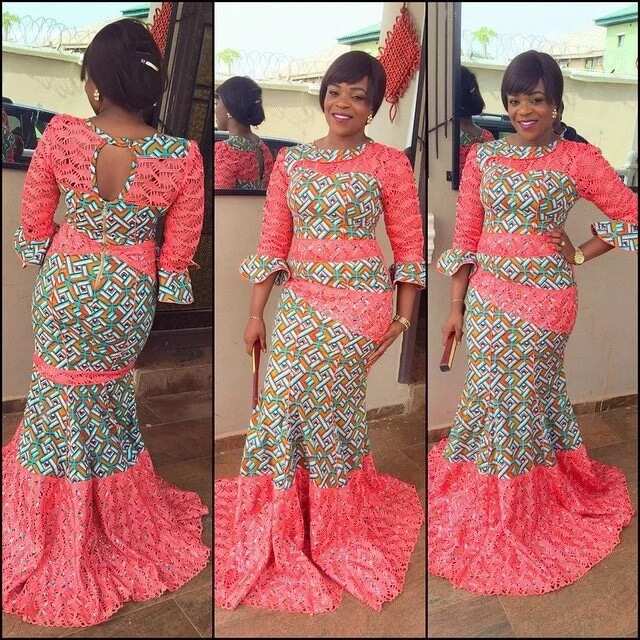 3. An interesting variation here. The skirt is mostly made of lace which adds an amazing shape to the dress. And don't forget to get your makeup right!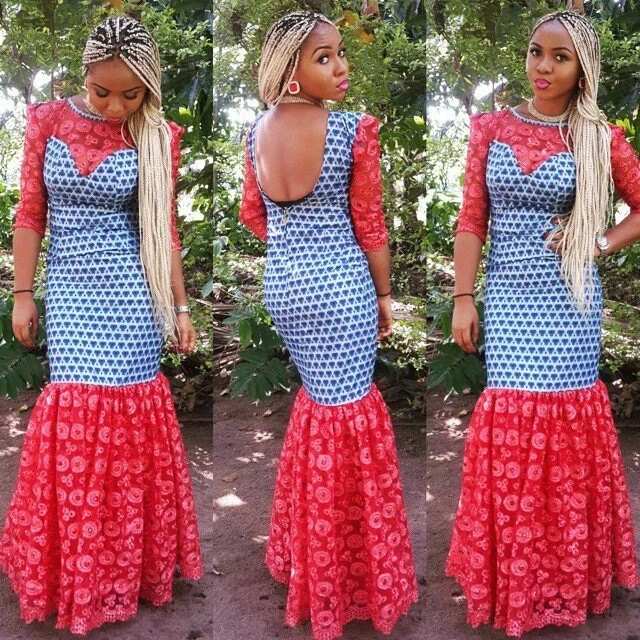 Lace dress with ankara elements
If you are more into lace than ankara, you can try this option, which looks great! We bet that you've seen a lot of gorgeous lace dresses, but usually they follow only one pattern and one color. But how about adding some ankara to it? In this case, ankara is usually used to decorate the skirt or to underline the waist. Some inspiration for you:
1. This outfit can be called a combination of combinations! It can come in form of skirt and blouse or it can be a lace dress with an ankara dress underneath the waist. However, it is still mostly lace dress with ankara elements. Nice colors though!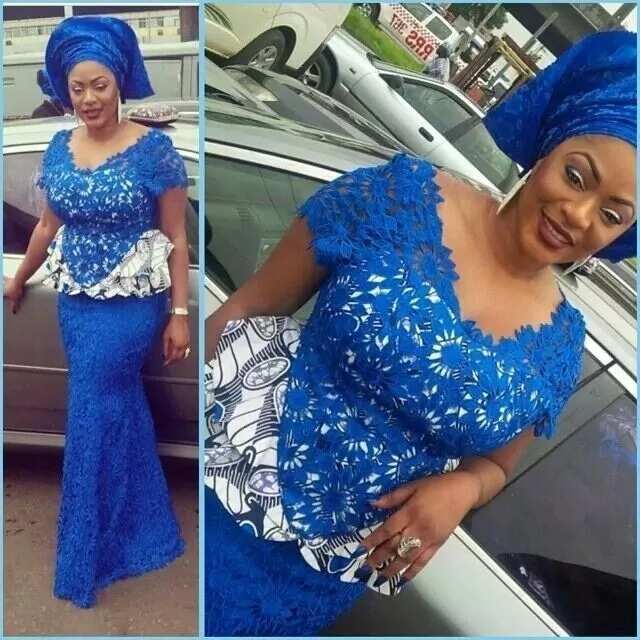 READ ALSO: Ankara evening gowns for special ladies
2. The perfect combination of lace and ankara - just look at those patterns! Everything is well combined and the lady looks flawless!
Lace dress with ankara ornaments
In this case, you can't really call it a combination of styles, like the two previous ones. Here, we have a lace dress with little addition of other fabric. It looks beautiful and it is a great option for important events. Get some inspiration with these dresses:
1. It can be challenging to make lace with ankara ornaments and a big part of ankara is the color. However, there is a nice example of ankara ornaments on a lace dress!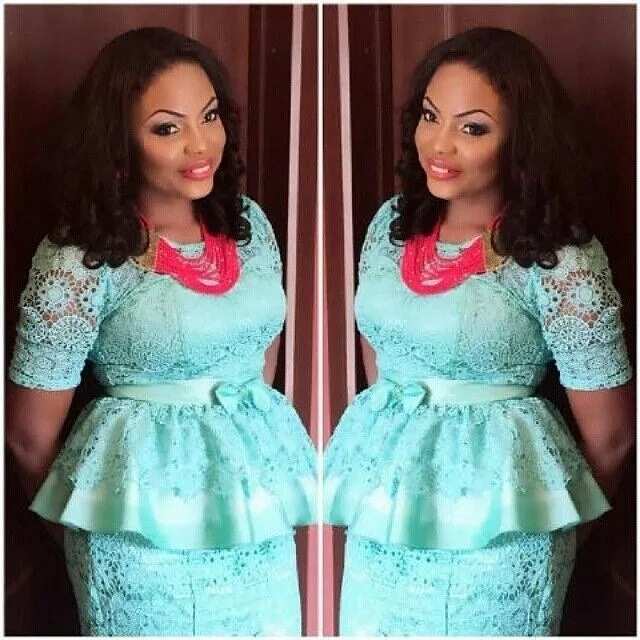 Lace dress on ankara dress
Another interesting option. It is known that usually lace dress is worn on top of something else. The reason is that lace is fragile and the fabric can be too revealing. Wearing ankara dress underneath a lace dress is a great idea for those who want to add details and edginess to their outfit. You can combine colours and patterns to create a more interesting look.
1. Very original combination of colors, don't you think? However, the design looks great!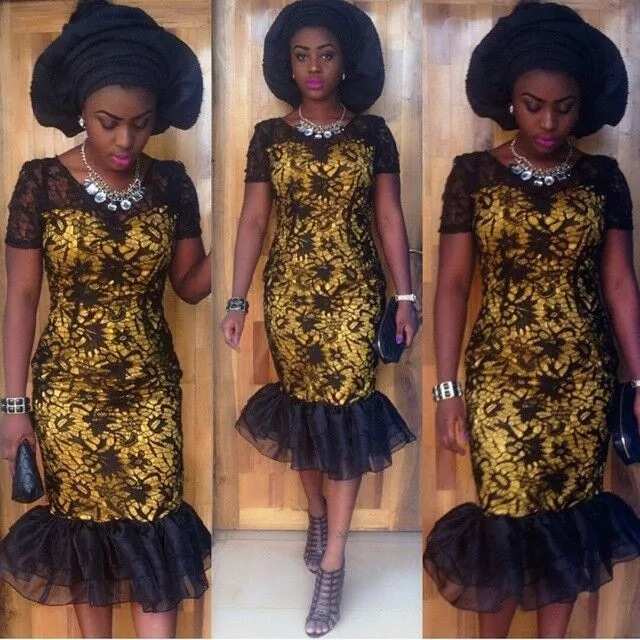 2. More black lace! This time it is hard to spot the ankara ornament. But the dress is still gorgeous!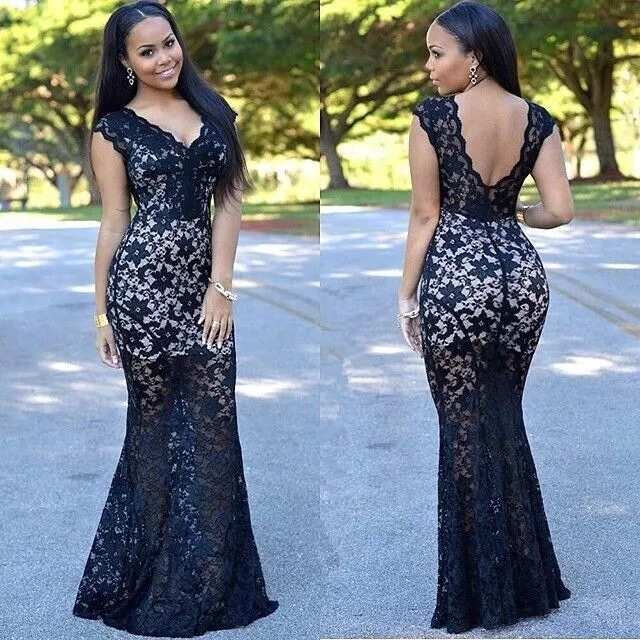 3. Don't forget to add some accessories - it will make your look complete. However, there is no need to put on a lot of makeup.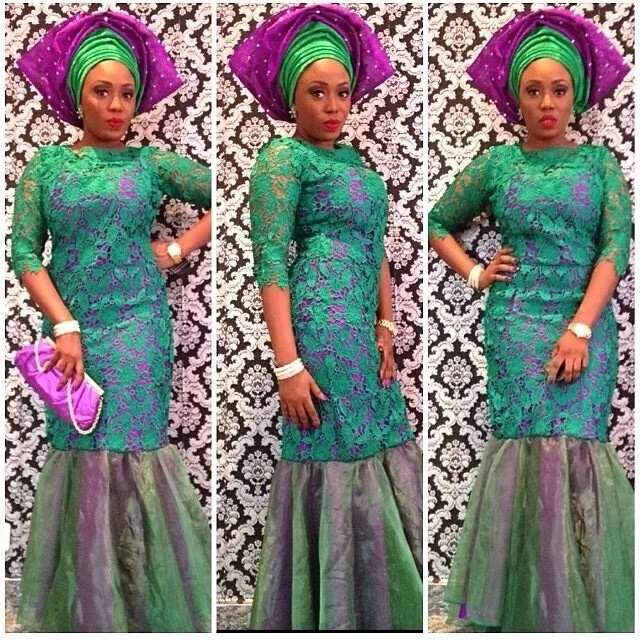 Ankara skirt with lace blouse
And last but not least - the ankara skirt with lace blouse. This option is entirely different from the other three.This is an interesting combination that can create different looks, depending on the colours and patterns. This is also the easiest way to divide ankara styles and lace styles - by putting a lace blouse at the top and the ankara skirt on the bottom.
Remember that it should not be the other way around - a lace skirt is often too revealing. Sure, you can wear another skirt underneath, but it won't be the same. Here are some cute examples for you:
1. Interesting combination - an ankara skirt with a top and a lace blouse. Looks great!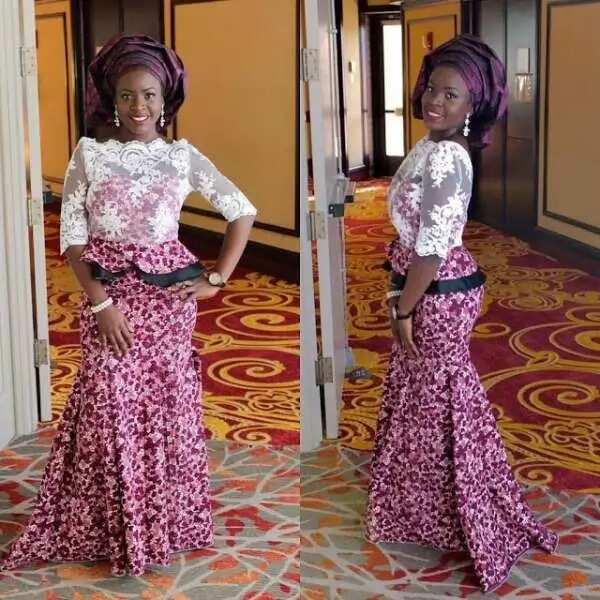 2. Blue and yellow is always a good combination! The stars on the skirt are making the outfit more fun and the blouse is complimenting the figure. Great option!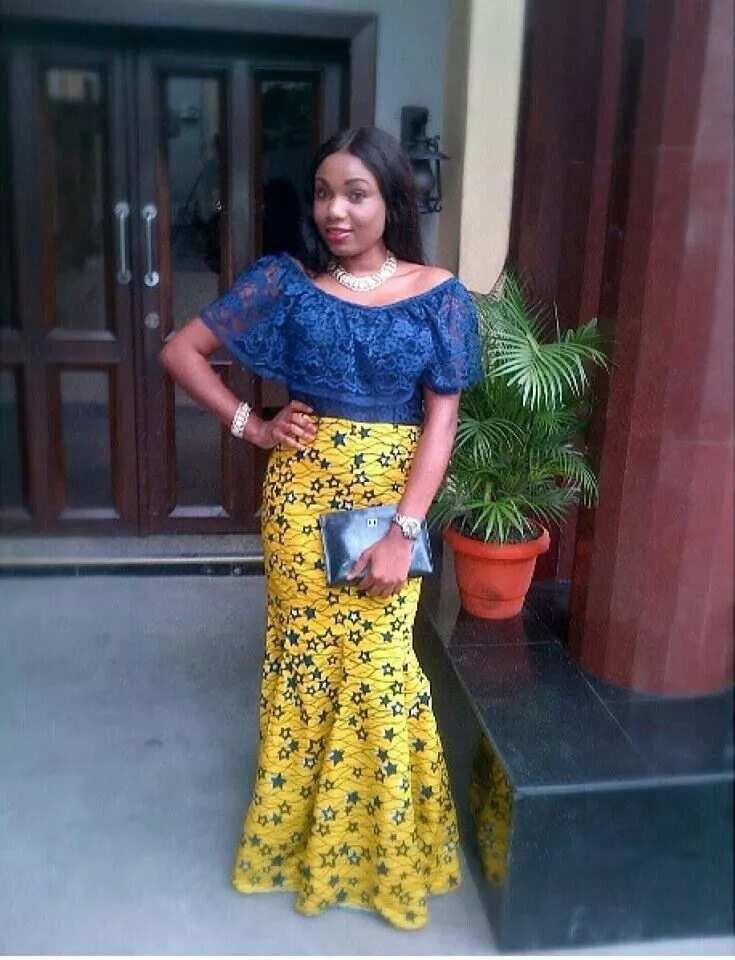 3. Lace on the top and ankara on the bottom, don't forget that! And look and the gorgeous pattern on the skirt - those colors are remarkable.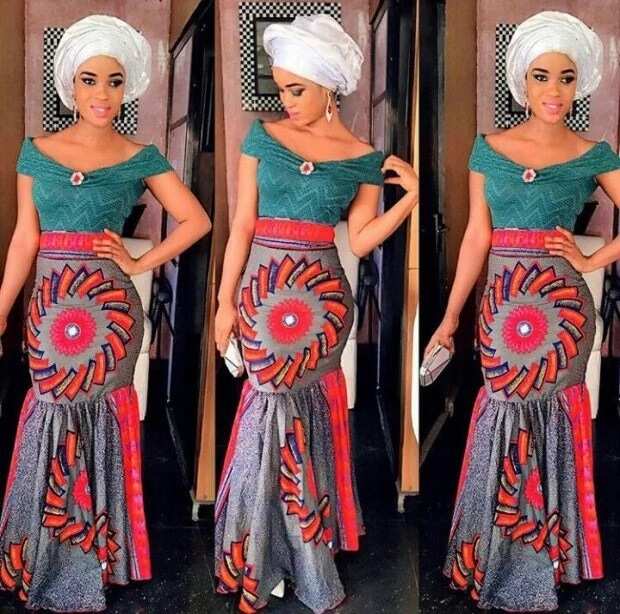 Ankara and dry lace combination styles
Sometimes the term "dry" lace can be quite confusing. But you should know that lace and dry lace is the same fabric. There are different types of lace which vary by how they are made. For example:
- Knitted lace;
- Needle lace
- Chemical lace;
- Bobbin lace;
- Machine-made lace.
And a host of others. Not all types of laces are suitable for creating an outfit, because some of them are quite delicate.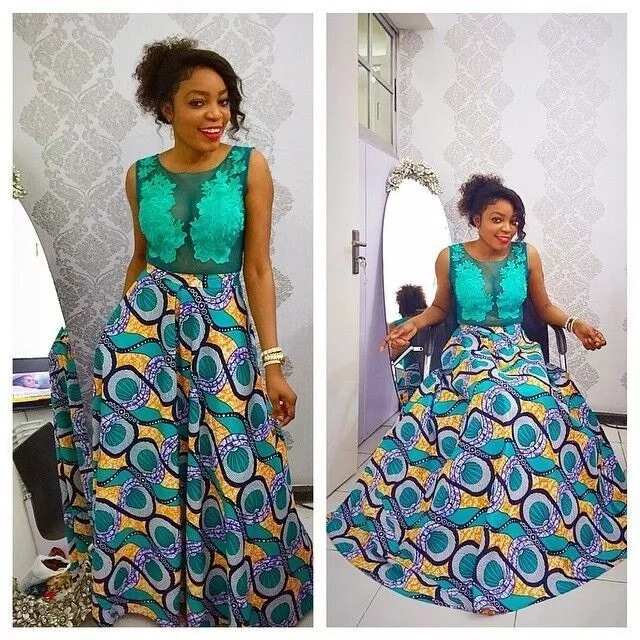 The combination of ankara styles and lace styles is getting more trendy. Below you can see interesting and colorful looks. Use them as your inspiration when it comes to creating your own outfit.
1. Lace blouse and an ankara skirt - what can be more trendy?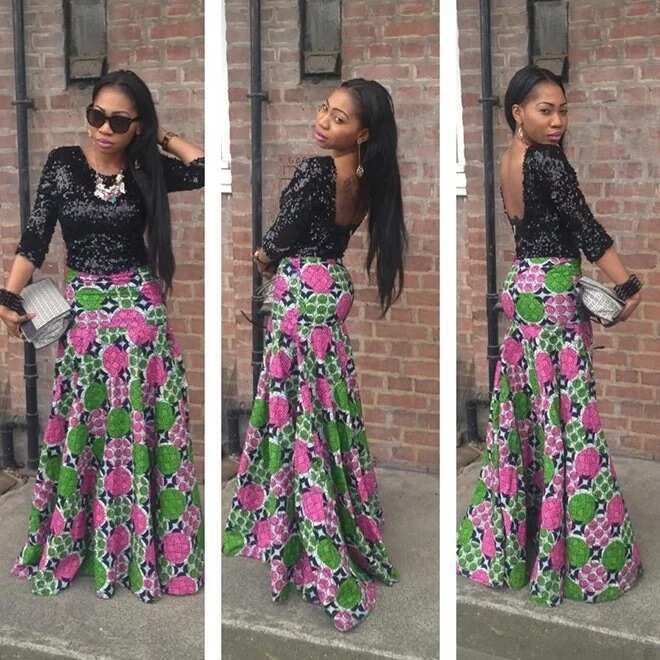 2. There is no such thing as too much lace! It looks gorgeous in this dress, especially with the nice blue color.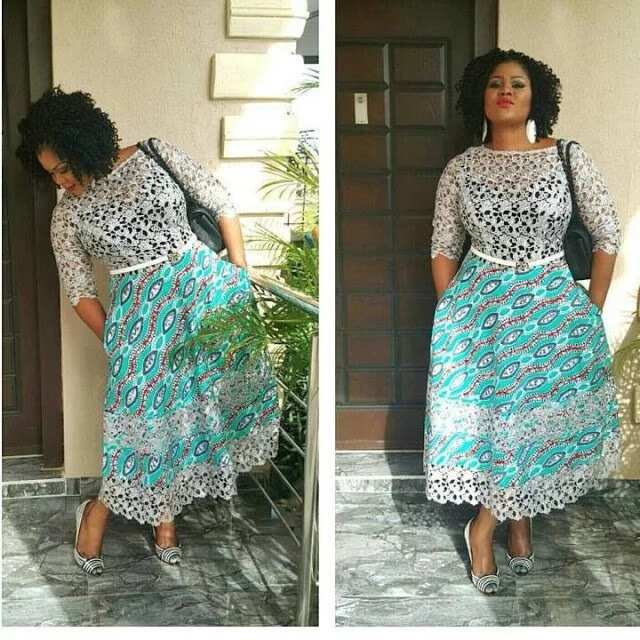 3. There are some exceptions to the rules - you can wear a lace skirt and long as it's "private" enough. Don't get too radical with the lace!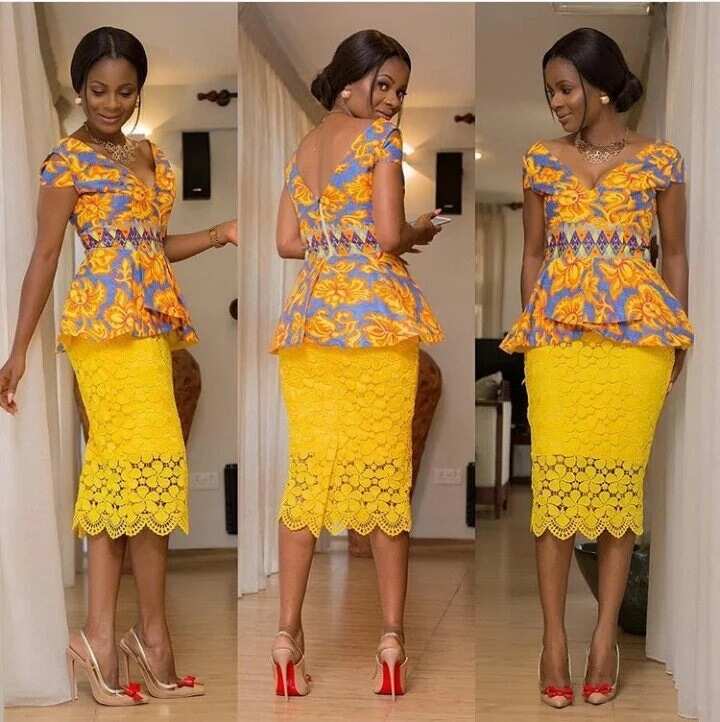 4. Oh my, lace always looks good in blue. That's all we can say about this gorgeous look.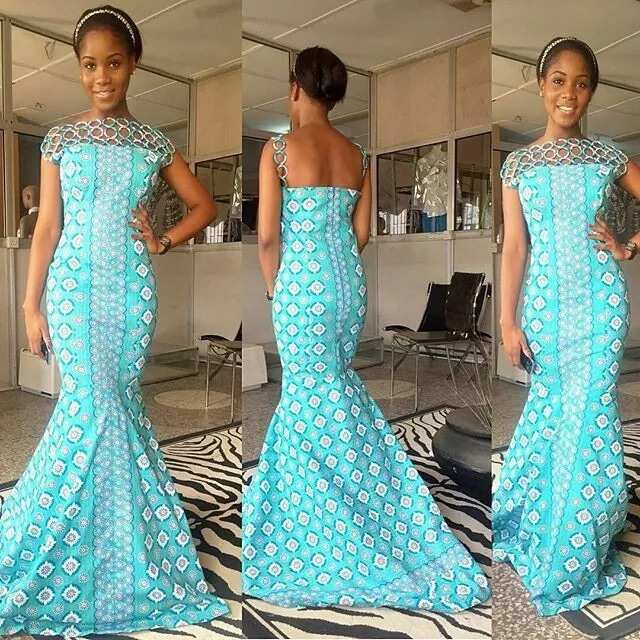 5. There is no need to go "full lace" when it comes to outfits. You can choose a dress with small decorations on the top and bottom. You will look classy in a dress like this!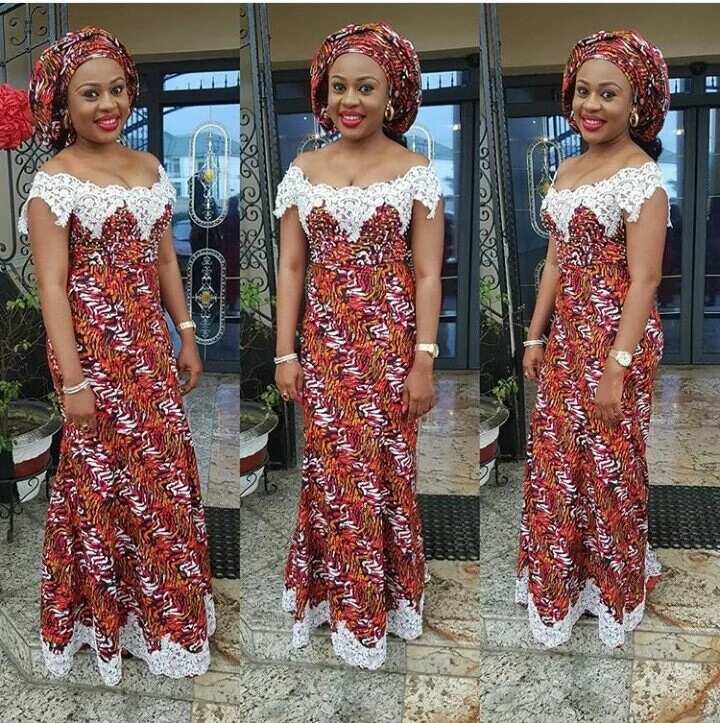 As you can see, there are a lot of different and interesting options that you may find inspiring. Try to create a new look by combining different styles and people will notice you!
READ ALSO: Latest designs of Ankara blazers 2017
Source: Legit.ng